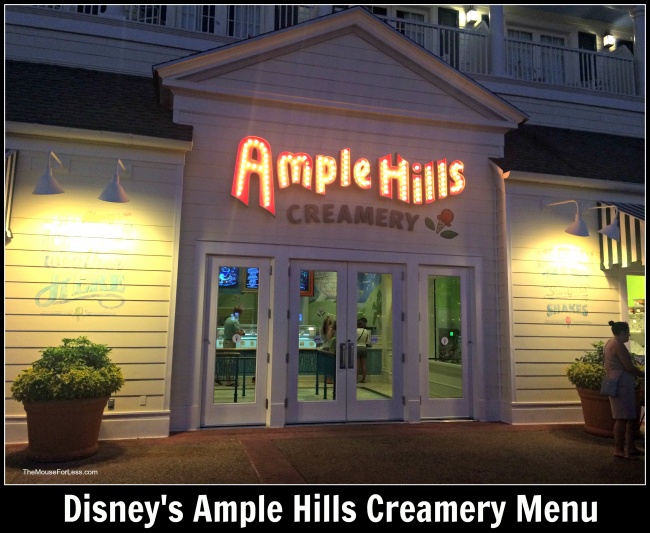 Ample Hills Creamery, known for their creative approach to all things ice cream, features unique flavors such as Ooey Gooey Butter Cake, Malty Salty Pretzel Punch, Coffee Toffee Coffee, and a one-of-a-kind flavor exclusive just to the Walt Disney World Resort.  An on-stage kitchen will give Ample Hills Creamery guests a look at the ice cream making processing using grass-fed cows milk, organic cane sugar, and made-from-scratch ingredients.
Ample Hills Creamery is located at Disney's Boardwalk Inn Resort.  Find more Walt Disney World dining locations on our Walt Disney World menus page.
Restaurant Info: American, $ – under $14.99 per adult
Find out how you can save money on dining at Walt Disney World by using one of Disney's Dining Plans.

Planning a Walt Disney World Vacation?
For a Free no-obligation quote, contact our sponsor
The Magic For Less Travel
. The Magic For Less Travel is an Authorized Disney Vacation Planner and has been helping guests plan magical vacations since 2002. Receive the best prices and free travel planning services. Their fee-free services will help you save time, money, and stress while planning a vacation designed around you and your needs!
Ample Hills Creamery Menu
Menu Date: 12/2019
Ice Cream Flavors
Sally Sells Seashells – Fresh and Fluffy Orange Marshmallow Ice Cream with House-made Salty Chocolate Seashells
Sweet Cream n' Cookies – Sweet Cream Ice Cream with pieces of Back-To-Nature Sandwich Creme Cookies
Chocolate Milk and Cookies – Creamy Milk Chocolate Ice Cream with Pieces of Back-To-Nature Sandwich Creme Cookies
Ooey Gooey Buttercake – the creamiest Vanilla Ice Cream made with Cream Cheese and gobs of House-made St. Louis-Style Ooey Gooey Butter Cake. A staff favorite!
PB Wins the Cup – Vanilla Ice Cream with Peanut Butter Chocolate flakes and House-made Peanut Butter Cups
Cotton Candy – 100% All-Natural Blue Cotton Candy Ice Cream made with no Artificial Colors or Flavors
Coffee Toffee Coffee – Coffee Ice Cream with Housemade Espresso-Infused Chocolate-Covered Toffee Pieces
Butter Pecan Brittle – Dark Brown Sugar Ice Cream with Pieces of Housemade Roasted Pecan Brittle
Nonna D's Oatmeal Lace – Dark Brown Sugar Cinnamon Ice Cream with Housemade Oatmeal Lace Cookies
Vanilla Bean – Vanilla Bean Ice Cream made with Madagascar Bourbon Vanilla Beans
Baked/Unbaked – Vanilla Ice Cream with pieces of Housemade Chocolate Chip Cookies and Brown Butter Cookie Dough
Dark Chocolate – Rich Dark Chocolate Ice Cream made with 72% E. Guiffard Chocolate
Malty Salty Pretzel Punch – Vanilla Malted Ice Cream with Chocolate-covered Pretzel Pieces
Strawberries and Cream – Smooth and Pure Strawberry Ice Cream
Shirley Temple – Cherry, Lemon, Lime and a Splash of Ginger! *Vegan
Chocolate Fudge Brownie – Milk Chocolate Ice Cream with House-made Brownie Pieces
Red Velvet Ooey Gooey Butter Cake – Vanilla Ice Cream with House-made Red Velvet Ooey Gooey Pieces
Toppings: Rainbow Sprinkles, Chocolate Sprinkles, Mini M&Ms, Chocolate Chips, Chocolate Syrup, Caramel Syrup, Whipped Cream, Cherries
Ice Cream Options
Cup of Ice Cream – $6.99 Small | $7.99 Large
Cake Cone – $6.99 Small | $7.99 Large
Waffle Cone – $7.99 Small | $8.99 Large
Sugar Cone – $6.99 Small | $7.99 Large
Speciality Cone – $8.99 Small | $9.99 Large
Floats – $6.99
Ice Crea, Sandwich – $6.99
Milkshake –  $8.49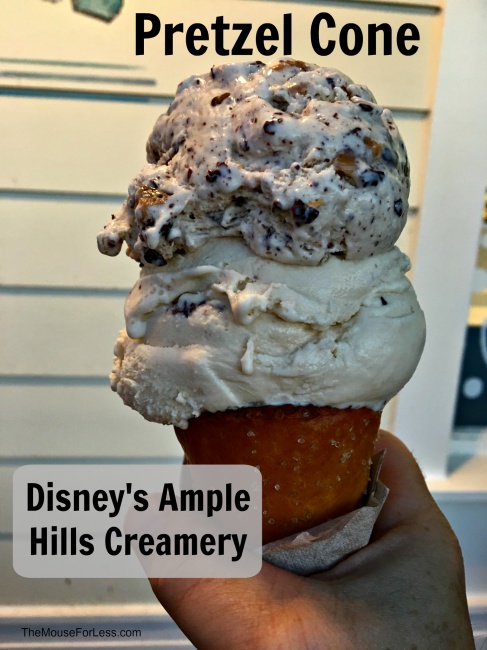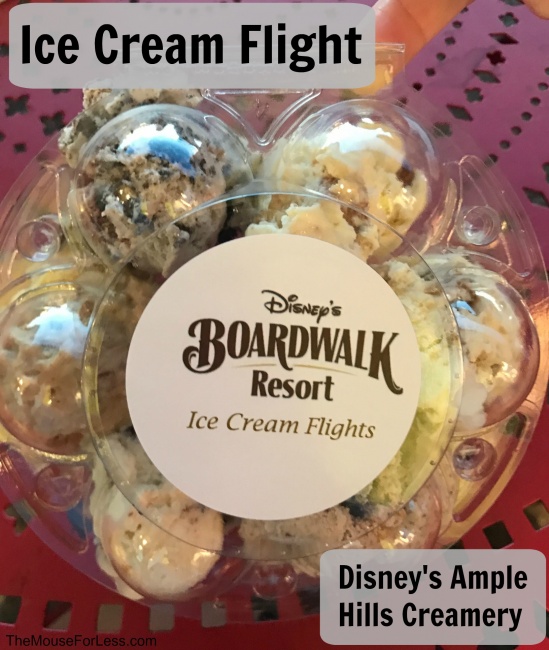 Ice Cream Flight – Small scoops of 6 flavors of ice cream – $9.99
Ice Cream Sundae – Brownie or Ooey Gooey Buttercake – $9.99
Beverages
Dasani Bottled Water – $3.50
** Menu and Prices are Subject to Change Without Notice **