This post may contains affiliate links for your convenience. If you make a purchase after clicking a link we may earn a small commission but it won't cost you a penny more! Read our full disclosure policy here.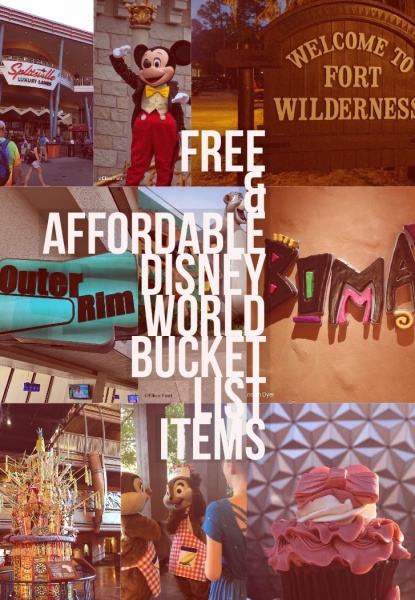 When you first enter a Disney park each & every time-you're probably thinking about all the lesser known gems you can check out. There is so much more to do than just the parks! A lot of things do come with a hefty price tag, so it's hard to do much of that every single trip. However, there are plenty free and affordable Disney World bucket list items!
If you are a die hard Disney World fan like myself, you probably have a bucket list that you consult each & every trip. You pick a few select items to do on your upcoming trip. But let's be real, Disney is not cheap! And adding in some added cost events & experiences, can definitely add up quickly! If you are looking to experience some fun, new things in Disney World but without having the price tag attached, check out my list of suggestions which are all free and affordable Disney World bucket list items. All of these items are $20 or less, but most are 100% FREE!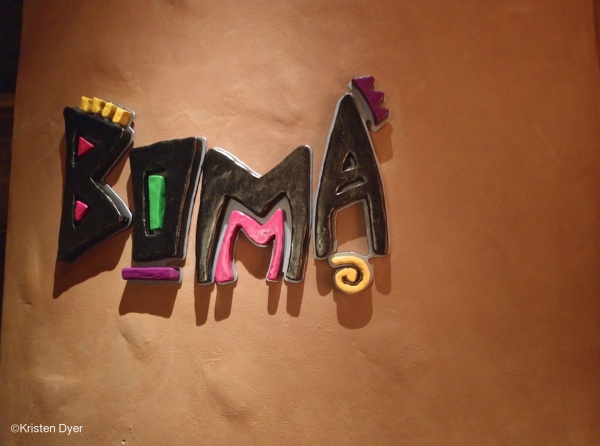 This is a free tour offered daily & no registration is needed. This could make for an awesome addition to your dinner at Sanaa or if you're looking to explore this beautiful resort on an off site day! Tour time is typically between 4:00 p.m. & 6:00 p.m.-subject to change based on time of year etc. You'll want to check with guest services at your resort. If they don't have the answer-they'll find someone who does!
I would suggest arriving mid to late afternoon so you can explore the resort & animals prior to joining the tour. There is so much to do & see at this location, you could easily spend a full day there! Not only can you spend time with the animals in the Savannah, there is also so much unique, intricate African artwork all throughout the resort.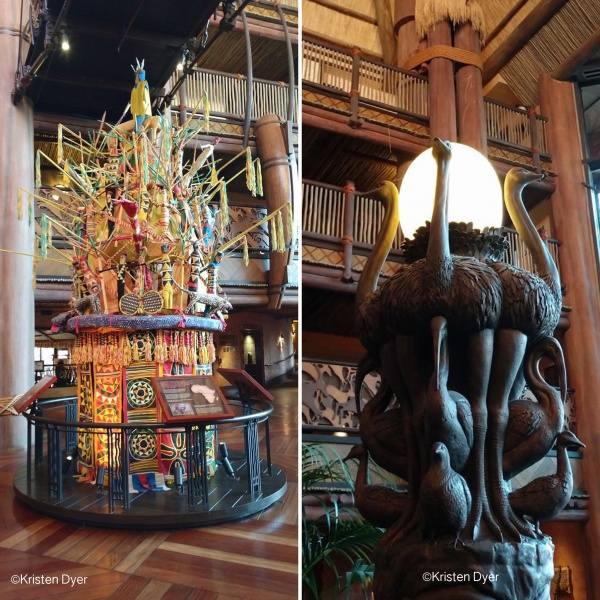 Your tour will start at Boma, where your guide will explain details about the food, restaurant artwork & of course, their infamous zebra domes. You will get to taste test some of their foods, as well as a zebra dome!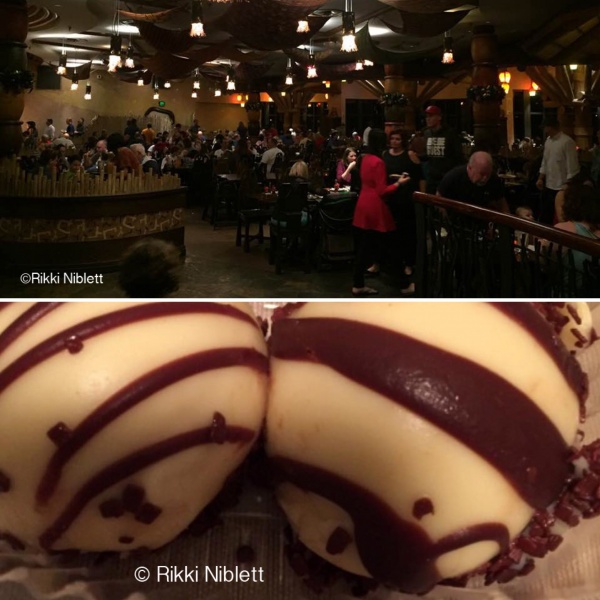 After, you'll move on to Jiko, where your guide will discuss again the heritage of the artwork in this restaurant & you will get to taste test their bread service, along with other goodies!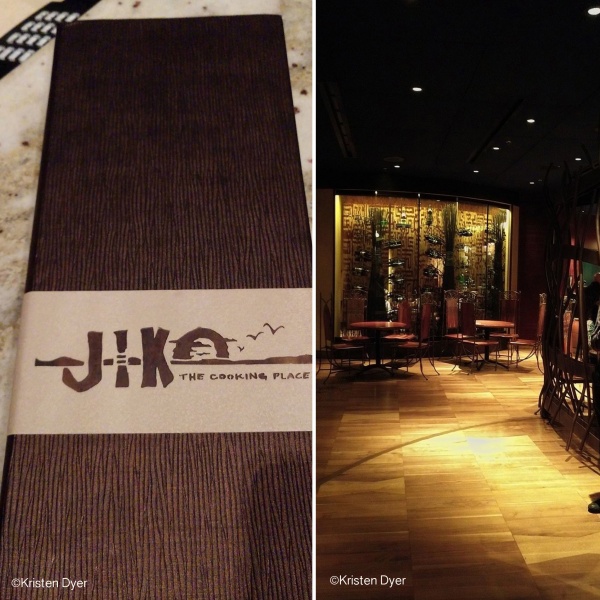 Overall, I highly suggest adding this free item to your bucket list! It is a lesser known item & for free-you are really getting a fantastic experience. If you're planning on heading to Animal Kingdom Lodge, why not make a day of it?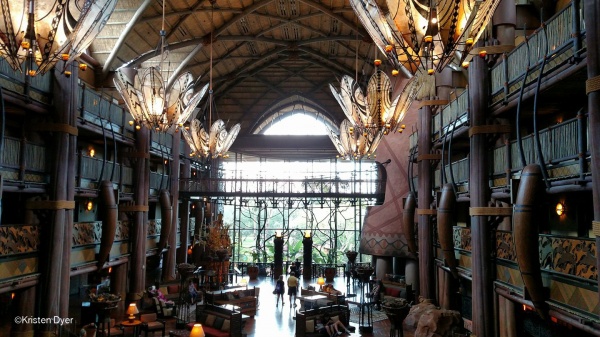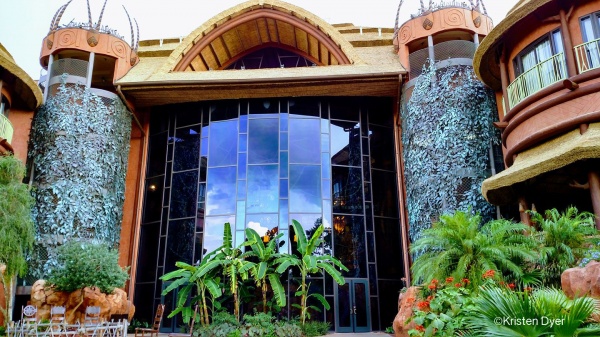 Located at the beautiful Fort Wilderness resort, you can hop on a horse drawn wagon ride for minimal cost. It is located next to Pioneer Hall. Make sure you allow plenty of time to get from point A to point B as Fort Wilderness is a huge resort. One of the buses does go right to Pioneer Hall.
Rides depart typically 6:00 p.m. & 8:30 p.m. daily-but you will want to check with guest services, as this time is subject to change based on the time of year. Reservations are not accepted & it operates on a first come, first serve basis. They accept cash or your MagicBand as payment. Your tour guide will take you through the grounds at Fort Wilderness, so you can see the sights & sounds it has to offer, as well as other activities available to you. On certain nights, you will be able to see the Magic Kingdom fireworks during your 30-45 minute wagon ride.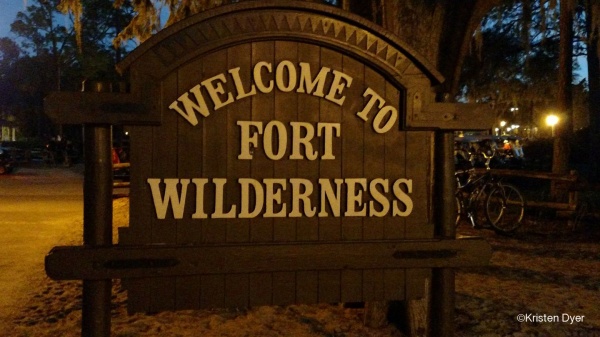 Another fun addition to your day at Fort Wilderness! Rent a canoe or kayak, located at The Bike Barn, Meadow Recreation Center. For a low cost, up to three people can canoe or kayak your way around Fort Wilderness & take in the tranquil sites. Reservations are not required & you can canoe anytime between 9:00 a.m.-5:00 p.m.
This is a hidden gem at Fort Wilderness & is completely FREE! The time of this event is subject to change based upon the season. Typically, you're looking at anywhere from 6:00 p.m. – 8:00 p.m. Reach out to guest services at your hotel & they'll find the answer for you! Arrive early to ensure you get good seating!
Located in an outdoor theater, Chip n Dale, joined by a cowboy, will join you for a sing along, dance & meet n greet! At the front of the theater, there are a few fire pits provided for roasting marshmallows & making s'mores! If you didn't bring your own, a nearby truck provides s'mores kits for purchase. This fun evening lasts about 40 minutes & once Chip n Dale leave, the outdoor theater turns into an outdoor movie area-where you can stick around & watch a movie under the stars for, again, FREE!
This item is definitely on my bucket list. It sounds like such a fun little evening for people of all ages and, did I mention…it's 100% free!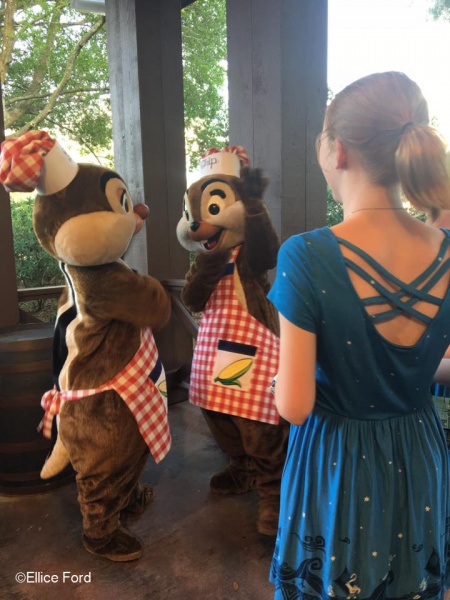 This pony ride is perfect  for the preschooler or toddler under 2 years of age & a great bargain! Pony rides are offered from 10:00 a.m. to 5:00 p.m. daily on a first come first served basis. Located near Pioneer Hall, you'll see the ponies for your little cowgirl or cowboy to enjoy!
This attraction accepts cash only. There is also horseback riding for children over 2 years of age & adults, for $55 if you are really looking to splurge!
While you're at Fort Wilderness, why not explore the Tri Circle D Ranch? Head on through the stables to see Cinderella's ponies & the horses of Main Street. You can also visit with the blacksmith who will show you how horseshoes are made & put on the variety of horses on the ranch!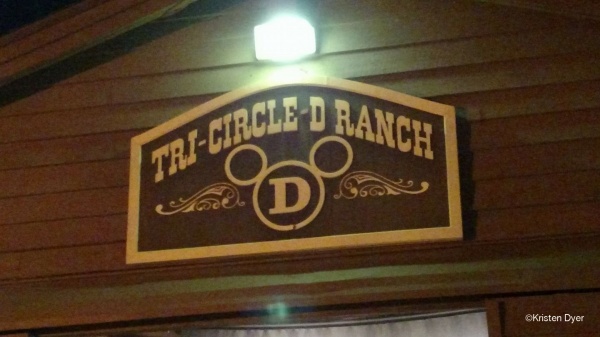 Watch All Park Opening Shows & Nighttime Spectaculars
Location: All Parks
Price: Included
If you haven't already, I highly suggest adding this one to your bucket list. At some point in your Disney adventures, you will want to make sure you see the park opening shows at all parks that have them! Also, you don't want to miss out on any nighttime spectacular shows. They are my favorite!
They are all fantastic shows & worth spending some time seeing.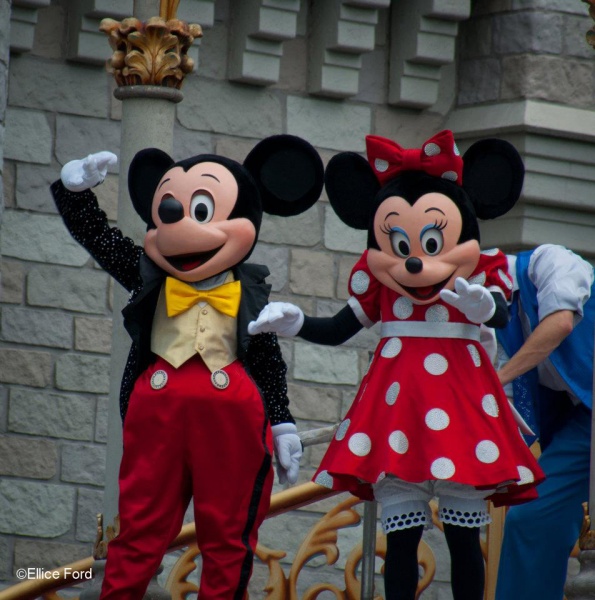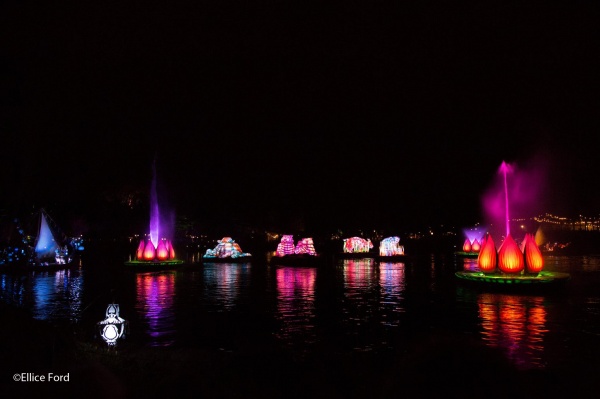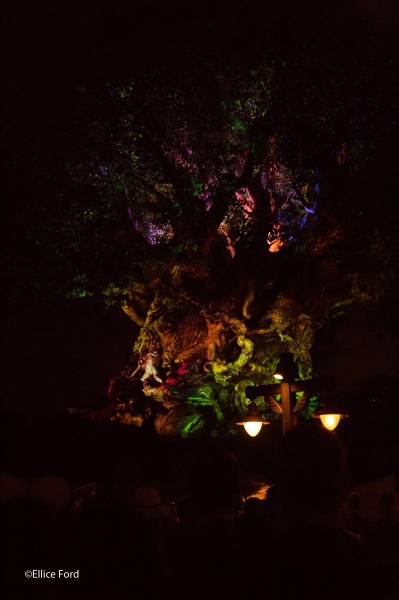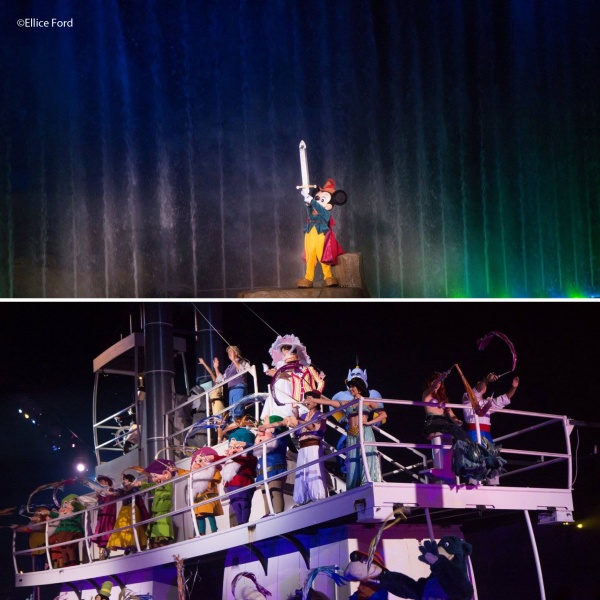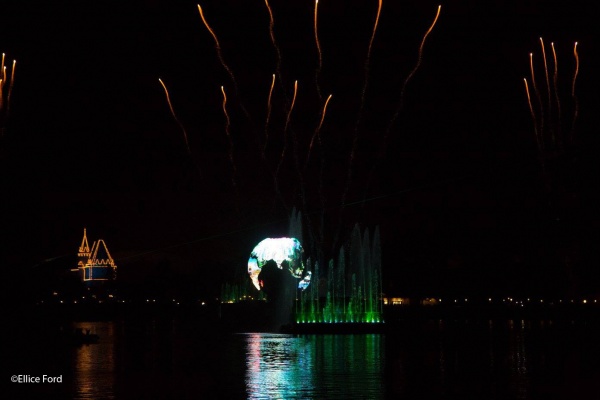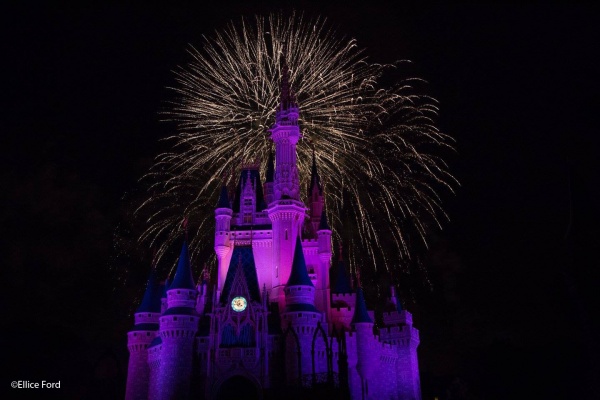 Cupcake in Each Park
Location: All Parks
Price: Ranges from $5-$10 
This is a fun little option for all the foodies & anyone with a sweet tooth. Each park has a specialty cupcake-whether it be a rose gold cupcake or an animal themed cupcake- you are sure to find some fun, delicious treats. They aren't priced overly expensive-and if you're on the dining plan, some are considered a snack!
This one is on my list for next trip!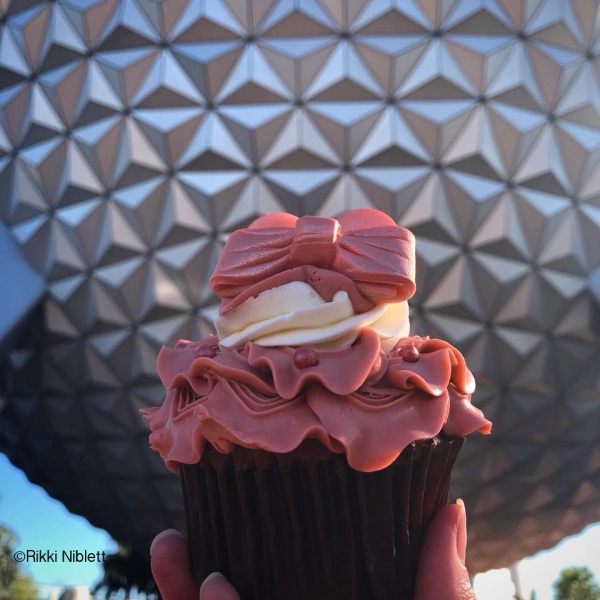 Learn to Draw Class
Taught by a Disney animator, this class is somewhat comparable to the class that used to be held at Disney's Hollywood Studios (which people miss terribly). Although this class is reported to not be quite as good as the one that was offered it the Studios, it has been said that it is a fantastic experience for people of all ages. Located just off the main lobby at Disney's Art of Animation Resort, you head in to the class & all tools are provided for you.
These classes occur daily every 30 minutes between 9:00 a.m. & 4:00 p.m. Be advised that this schedule is always subject to change & they do not take reservations-it is first come, first served. Might be a good idea to check with guest services prior to heading there!
While you're there, you can check out all that Art of Animation has to offer-from the awesome artwork to the neat statues. You can even check out their great quick service location! If you are not staying at this resort, be aware the pool is reserved for guests staying at this resort only.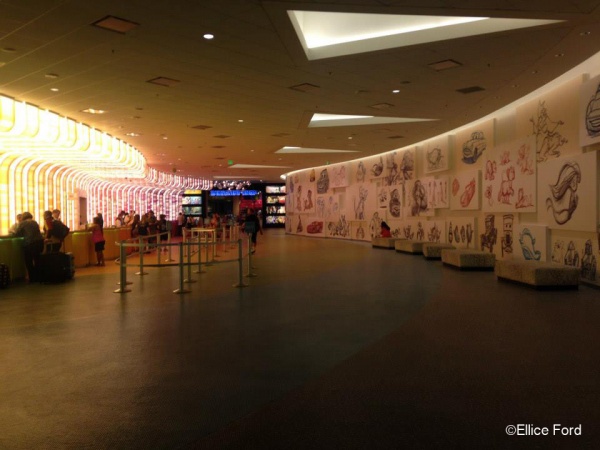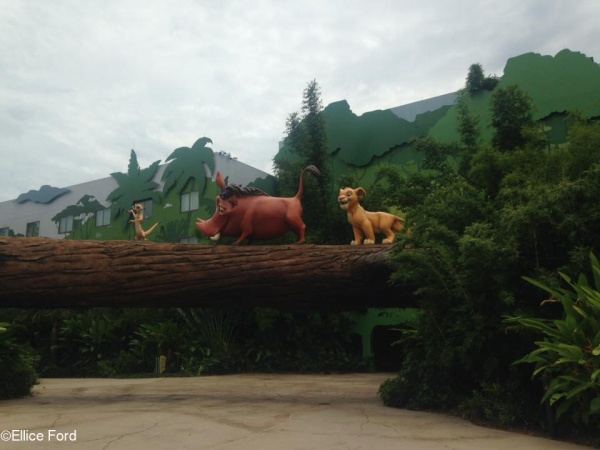 Pop Century Scavenger Hunt
While you're at the Art of Animation, why not walk across the bridge to Pop Century and take part in their fun scavenger hunt? This is a free scavenger hunt & the map comes wrapped in a slap bracelet to suit the 90's era! This could be another fun, free activity to add to your off park day, or do in the mornings before you head to the parks!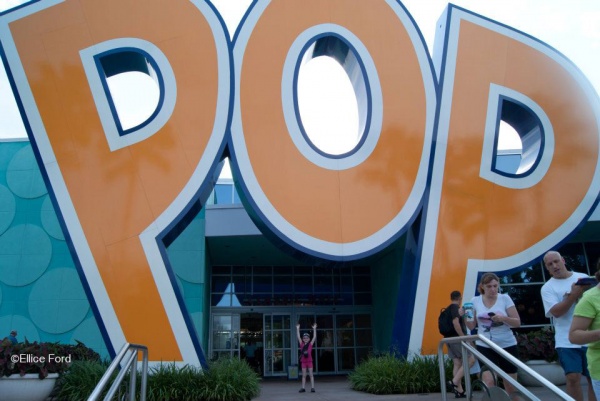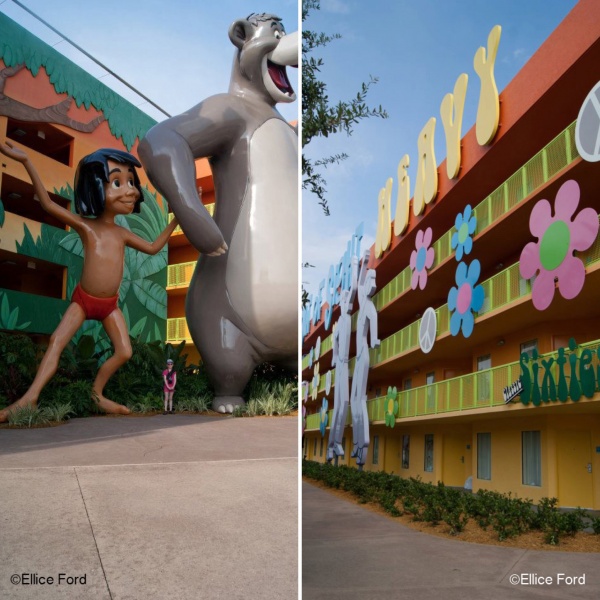 Mini Golf
If you're a mini golf lover, you'd love a relaxing day at Fantasia Gardens enjoying some family friendly fun! This would be perfect for a mid day break or an early evening after the parks! Located near Epcot & nestled behind the Swan hotel, you'll see this beautiful mini golf location.
You'll be able to explore two 18-hole miniature gold adventures based on Disney classics with fun characters & memorable scenes. Equipped with twists, turns, hills & fountains, this is the perfect fun activity for seasoned & new mini golfers.
This activity costs $14 per adult & $12 per child. At a minimal price, this is an affordable bucket list item.
Enjoy all of this with Disney's Hollywood Studios & Epcot as your beautiful backdrop!
 DIY Monorail Pub Crawl
Location: Monorail resorts
Price: Your choice!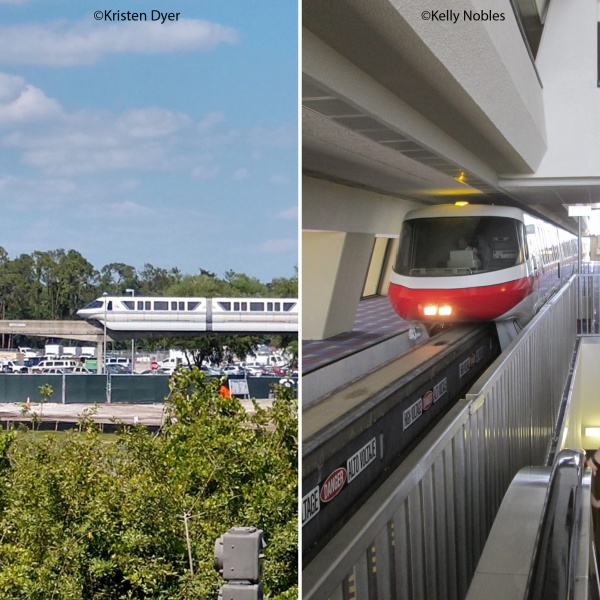 This is a take on the bar crawl & dining on the highway in sky which are ticketed attractions. This option may be more affordable, and definitely less crowded. If you're looking to enjoy some alone time with your loved ones, you likely won't get that at the ticketed events as they are considered to be social events full of mingling with new friends. However, you will get time to yourself & be able to move at your own pace, if you do it yourself! This would make for a fantastic date night. Of course, this option is for guests 21 years of age or over.
The great thing about this is it can be as costly or as cost efficient as you'd like! Not only can you get some signature drinks at each of the resorts, you may also be able to get some snacks depending on when you go! Below are the bars you want to be sure to check out. Remember! Spend as much or as little as you'd like-meaning-select which spots interest you most! I've bolded the bars that are most popular.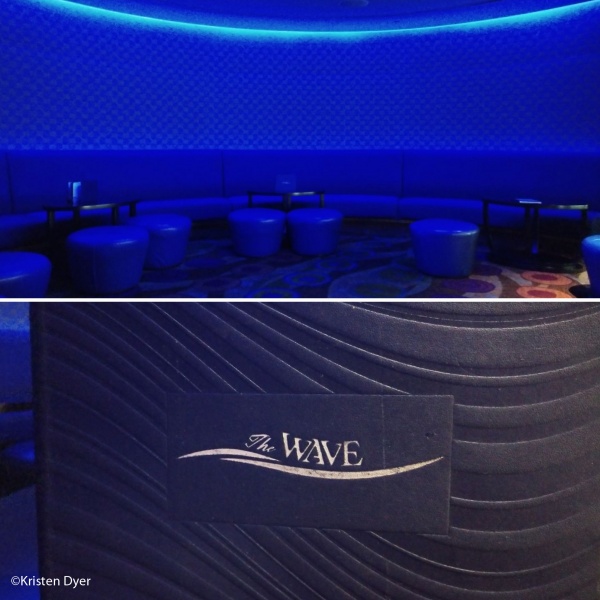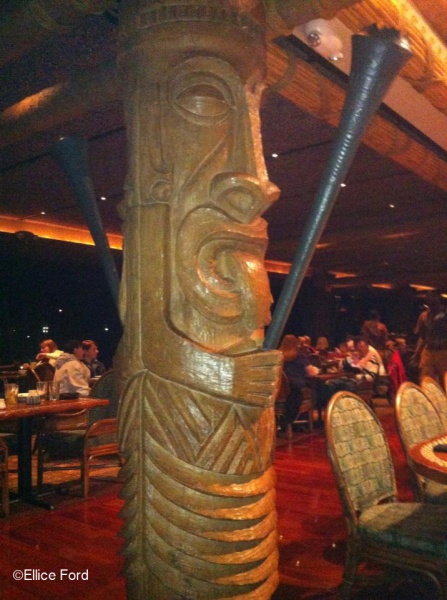 If timed accordingly, you can also watch Magic Kingdom fireworks during, before, or after your drink! I would suggest viewing form the Polynesian beach, or the viewing deck at the Contemporary.
Location: Various Resorts
Cost: $18
Children & adults of all ages can explore various resorts via bike! It's a quick, fun, eco-friendly & athletic way to explore the resorts if you're looking to save on time (and your feet). You can rent bikes at resorts; Caribbean Beach, Old Key West, Port Orleans, Saratoga Springs, Wilderness Lodge & Fort Wilderness.
If you happen to be visiting one of the resorts for a dining reservation, this could be the perfect ending or beginning to an evening of resort exploration with family!
Location: Magic Kingdom
Price: $18-$25 
Located in Town Square in Magic Kingdom, you'll see the classic barber shop pole on the corner of Main Street U.S.A. You'll get to experience a classic barber shop treatment & feel like you've gone back in time to when things were simpler. Sometimes, the Dapper Dans may even drop by to serenade you!
Appointments are taken all day until 4:30 p.m. & reservations are suggested.
Your barbers will entertain you, all while making you look your best! Adult haircuts cost $19, Children 9 & under cost $18 & the My First Haircut experience costs $25.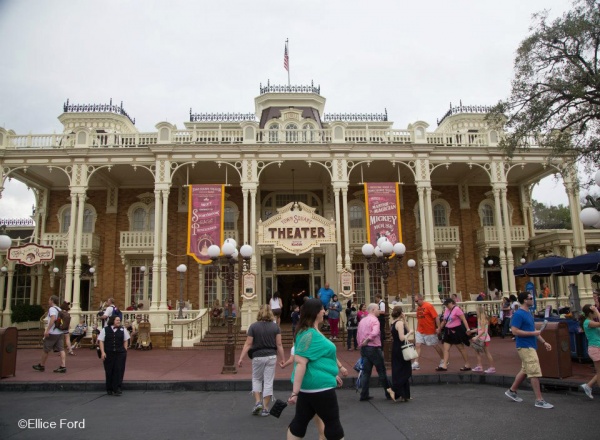 Club Cool
Location: Epcot
Price: Free
This exhibit is included with your park admission to Epcot & can be found near Innoventions West. Free samples of soft drinks from all around the world are offered, as well as lots of Coca-Cola merchandise.
I've heard it said that you should definitely try "The Beverly" 😉
Location: Disney Springs
Price: $17-$22
A fantastic addition to your Disney Springs evening out or on your arrival day! Splitsville is a somewhat retro bowling alley located in the west side of Disney Springs. The great thing about this bowling alley-is it is also a restaurant! Their food is amazing & incredibly underrated. Delicious nachos, chicken strips & all other comfort foods-and all very affordable! This is an additional cost over & above the bowling, but you don't have to dine to play! You can dine while you bowl, bowl only or dine only. Bowling ranges in price from $17/child to $22/adult.  This makes for a great family activity for all ages or even a great date night!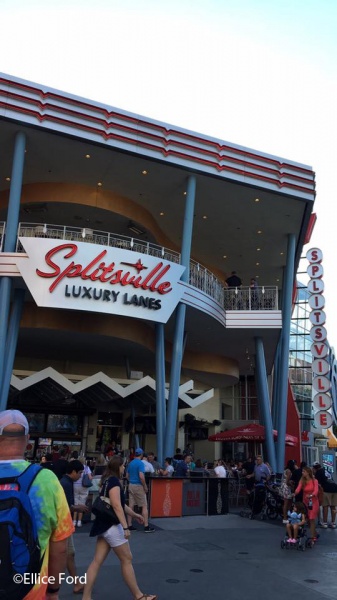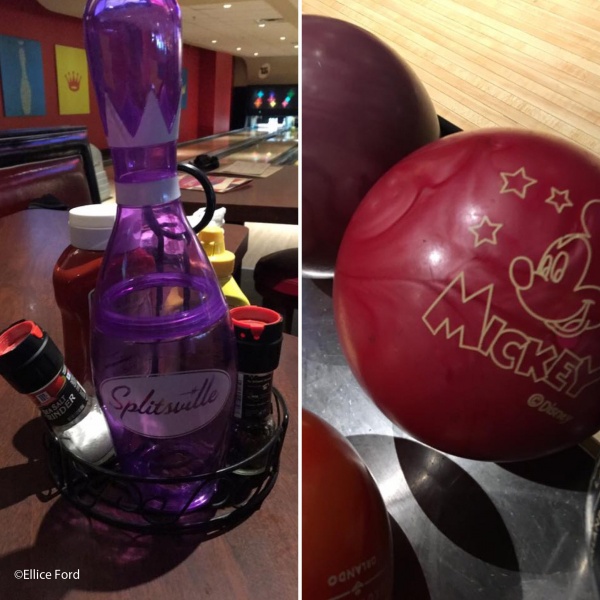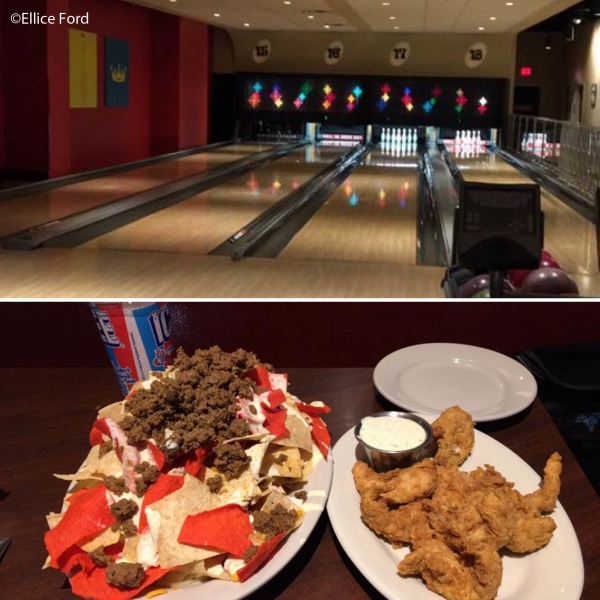 Location: Epcot
Price: Free 
This is a fun scavenger hunt for people of all ages. Find yourself a kiosk located in the park, and you'll be directed to sign up for on a website. The cool thing is-the mission will be sent directly to your smart phone or device! You'll follow the clues through all the pavilions in Epcot & at each location, you'll trigger Agent P to do something magical-all with a simple click on your device. This fun activity takes about 30-45 minutes in it's entirety, however, you can do it at your own pace. It can be done as you make your way around the world showcase and you'll explore places you've never seen before!
Cinderella's Kiss Goodnight
Location: Magic Kingdom
Price: Included 
Included in your park admission is a hidden gem & somewhat of a nighttime show experience. When most of the guests have left the park & it's time for remaining guests to head home to rest for another day, something magical happens. The castle sparkles, shines & lights up while we say "goodnight" to Cinderella's castle.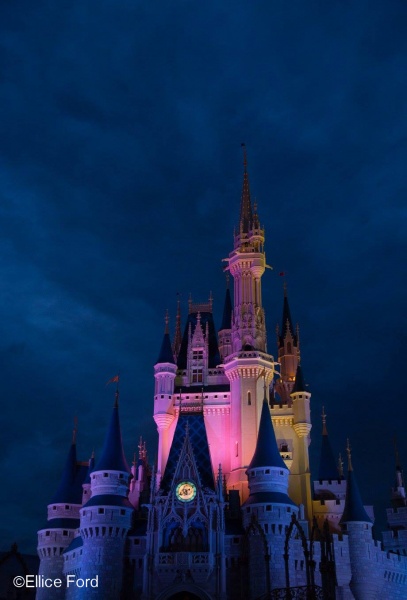 In conclusion, there are TONS of ways you can expand your Disney trip & Disney experiences to bring you to new corners of the world. In addition to the above, I suggest exploring as many resorts as you can-they are all so beautiful and a lot of places have recreational activities you can join in! Disney fun can certainly add up quickly, but these are just some of many free and affordable Disney World bucket list items you can add to your must do's! Happy planning!
Do you have any free and affordable Disney World bucket list items? Share them on our Facebook page or Twitter.
Did you like this article? Make sure to share it with your friends! Check below for easy ways to share!