This post may contains affiliate links for your convenience. If you make a purchase after clicking a link we may earn a small commission but it won't cost you a penny more! Read our full disclosure policy here.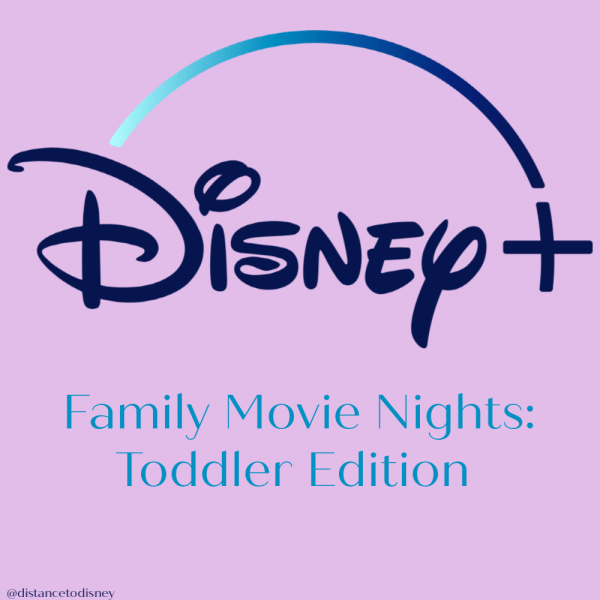 Although I hesitate to say that anything good has come out of the COVID -19 pandemic, I have to choose to look at the positive effects it has had on my family regarding how we spend family time. Insert Disney+ family movie nights. Now, as a family of three: myself, Sean, and Bellamy (2 years old); pre-pandemic I already had a lot of mom guilt that we watched too much TV. But with the life we are in now, TV is a source of comfort and relaxation for all three of us, and I think that's OK.
What I appreciate most is being able to harness the TV time into a specific family activity not just one where we are just sitting mindlessly in front of the TV for hours at a time, but one where we are intentional and make a plan for family movie time. And what better place to select a movie from then Disney+!
Family Movie Night Schedule
We do not have a specific day and time that these Disney+ Family Movie Nights happen. With my husband being an essential worker and life with a 2 year old being as unpredictable as they come, we take it day by day. But typically we wind up settling down on a Saturday or Sunday afternoon to watch. We even try to make it extra fun by finding a fun snack to eat. One week we made cinnamon rolls and pretended we were at Gaston's Tavern. It was certainly not the same, but it brought a smile to our faces. (Our cinnamon rolls were from a can, but you can check out this recipe for real Gaston's Tavern Cinnamon Rolls here.)
How to Pick a Movie for a Toddler
As most parents know your child will either LOVE or HATE a movie. And with their little attention spans being so very… little, you have to choose wisely. You also have to be ok with them totally hating your choice. As they'll potentially choose to run around playing instead of watching.
We try to think about attractions Bellamy enjoys in the parks and choose the movie that correlates with it. That helps us choose which movies we think she'll love!
Examples:
Mad Tea Party = Alice in Wonderland (Huge hit)
It's Tough to be a Bug = A Bugs Life (Nope, Bellamy chose to pull out all of her sandcastle building toys and play with them during this one. You win some, you lose some.)
Music she enjoyed from Happily Ever After firework show = Brave & Hunchback of Notre Dame (Both seemed to be hits for Bellamy.)
We've also watched Onward, which Bellamy also seemed to enjoy despite no park correlation.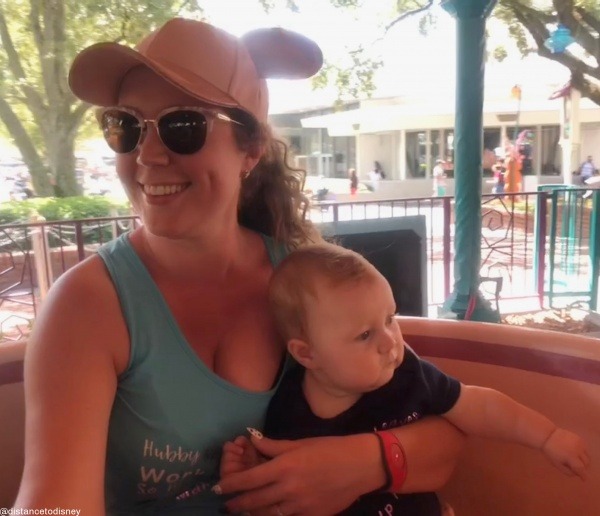 Future Movie Line-Up
Thinking about future movie options we have come up with the following list:
Aladdin (Either live action or original) – Bellamy loves The Magic Carpets of Aladdin ride.
Dumbo (Either live action or original) – Bellamy also love Dumbo the Flying Elephant ride.
Fantasia – Bellamy really enjoys watching the Fantasmic! show on YouTube as well as Mickey's Philharmagic. We are a bit unsure on this one, as we think some parts may still be a bit scary for her.
Of course there are many more options to watch over on Disney+ so our list spans longer then this, but it seems like a good start to me. Be mindful if you're logged in under a kids profile, some movies that you deem children's movies may not be listed there. I.e. Brave is not listed under a kids profile, but can be found on an adult profile. Be sure to double check before assuming that the movie is not available on Disney+.
Stay Safe and Happy Streaming!
What movies have you watched that are perfect for the toddler set on Disney+? Share your thoughts in the comments, or on Facebook or Twitter!
Did you like this article? Make sure to share it with your friends! Check below for easy ways to share!
Want to visit a Disney Destination? Contact The Magic for Less Travel for more information and a free, no-obligation quote.