This post may contains affiliate links for your convenience. If you make a purchase after clicking a link we may earn a small commission but it won't cost you a penny more! Read our full disclosure policy here.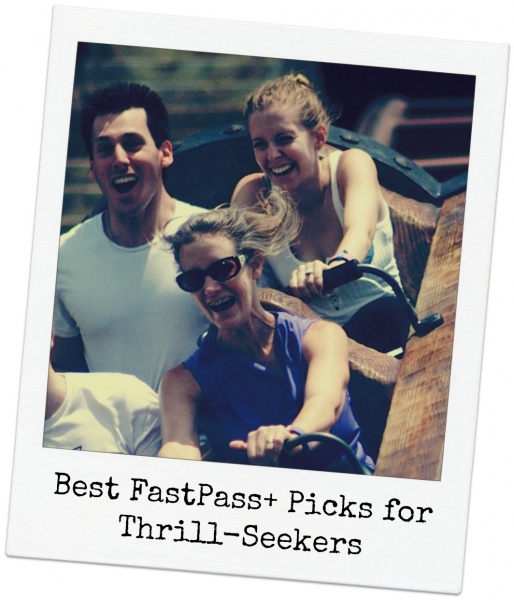 Walt Disney World is home to some of the best attractions on earth; with a wide variety of different experiences, guests of all ages and walks of life are sure to find something they enjoy. Thrill-seekers are no exception! Walt Disney World's four theme parks boast a selection of unique attractions sure to get that adrenaline pumping! If you're planning a trip to The World with a thrill-seeker in tow, be sure to check out my list of the top FastPass+ attractions you should book!
SPLASH MOUNTAIN
If you're looking for something thrilling that will also cool you off, look no further than Splash Mountain, located in Frontierland. Board your log boat and take a trip with Br'er Rabbit, searching for his laughing place. Beware: there's a five-story drop waiting for you! If you're not able to get your hands on a FastPass+, head to the park early, as the likes are typically short in the mornings!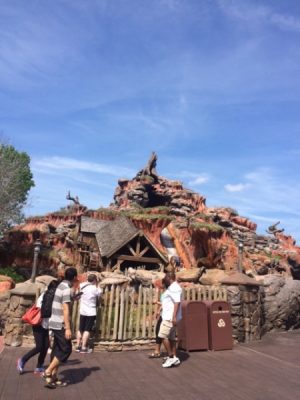 BIG THUNDER MOUNTAIN RAILROAD
Big Thunder Mountain Railroad, located next to Splash Mountain, is one of my very favorite attractions at Walt Disney World. You'll ride an old locomotive along rickety old tracks, speeding in and out of caverns and around mountains. This coaster will surely get your heart pounding!

SPACE MOUNTAIN
Space Mountain is a crowd favorite, so secure a FastPass+ early in advance for this coaster, as standby lines can get pretty long! This indoor coaster takes you right into space, soaring around planets and meteors! This dark ride usually leaves me feeling a little dizzy by the end, and isn't for those with sensitive stomachs!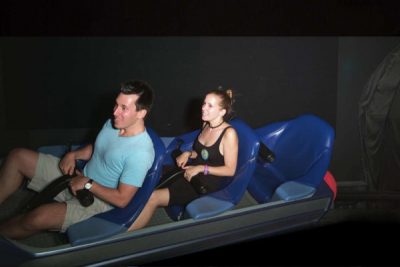 SEVEN DWARFS MINE TRAIN
This attraction often has wait times greater than 90 minutes, so scoring a FastPass+ is a big deal here! Join the Seven Dwarfs on a coaster that races through the mines where "a million diamonds shine!" This attraction is the perfect combination of speed and a great story, and shouldn't be missed on a Magic Kingdom day! If you're not able to snag a FastPass+, hit the park early or toward the end of the night for your best chance at shorter lines.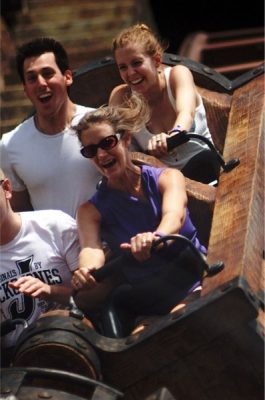 MISSION: SPACE
This attraction will be sure to please all levels of thrill-seekers. With two different mission types (Green and Orange), you can determine just how thrilling you want your adventure to be! On Mission: Space, you'll board your space shuttle and help navigate the landing on Mars with the rest of your four astronaut team. Opt for the Green Team experience if you have a history of motion sickness; Orange Team utilizes a centrifuge, so you'll really be spinning through space!


TEST TRACK
Another one of my favorite Walt Disney World attractions, Test Track will be sure to have you smiling! Located in Future World right next to Mission: SPACE, this attraction lets you design your own "SIM-car" and take it out on the track to see how it performs! The most thrilling part? A banked course where your car will hit 65 miles per hour!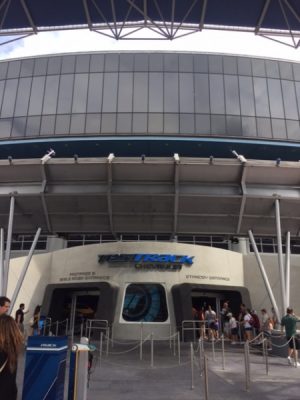 THE TWILIGHT ZONE TOWER OF TERROR

Tower of Terror is another ride for the brave (and strong stomached!). Take a tour of the Hollywood Tower Hotel, which suddenly closed down in 1939 and has recently reopened.  Take the elevator to the 13th floor and brace yourself! The elevator drops and rises multiple times, sure to keep you screaming.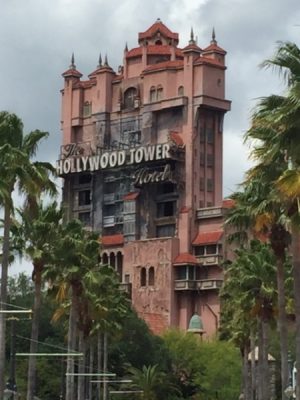 ROCK 'N' ROLLER COASTER
 Head to an Aerosmith concert, courtesy of the band themselves! This roller coaster takes you from 0 to 60 in the blink of an eye as you navigate through Los Angeles traffic to make it to the concert on time in a super-stretch limo. You'll be upside down 3 times before you arrive backstage; whether you're an Aerosmith fan or not, you'll be sure to be cheering by the time you reach the show!

STAR TOURS- THE ADVENTURES CONTINUE
A fan favorite, this flight simulator takes you on a 3D adventure into the Star Wars galaxy. This attraction comes packed with twists and turns; there are many different possible adventures you may embark on, and different Star Wars characters you may meet. This is a must-do for Star Wars fans (with strong stomachs!).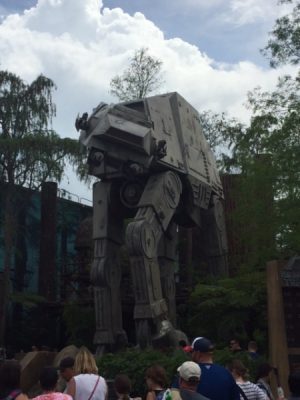 EXPEDITION EVEREST- LEGEND OF THE FORBIDDEN MOUNTAIN
 Head to the Himalayas for an adventure of a lifetime! Board your coaster and head up the mountain, taking in the sights of Animal Kingdom from above, but beware the yeti! Expedition Everest will take you forward, backward, and down an 80-foot drop in attempt to outrun the yeti and make it back to the park safely. If you're a thrill-seeker, this attraction is not to be missed!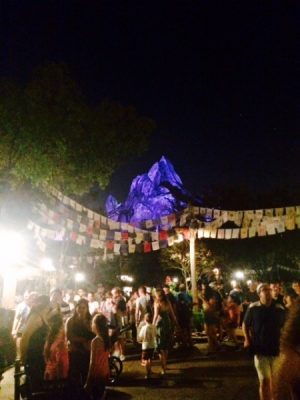 DINOSAUR
One of my favorites, Dinosaur takes you back in time to the cretaceous period in a daring attempt to find a dinosaur before a devastating meteor shower strikes. Your time rover must race through the jungle, avoiding meteors, carnivorous dinosaurs, and other perils in a dangerous mission. You don't want to miss out on this adventure!
What are your suggestions for making FastPass+ reservations for thrill seekers? Share in the comments section.
Did you like this article? Make sure to share it with your friends! Check below for easy ways to share!