This post may contains affiliate links for your convenience. If you make a purchase after clicking a link we may earn a small commission but it won't cost you a penny more! Read our full disclosure policy here.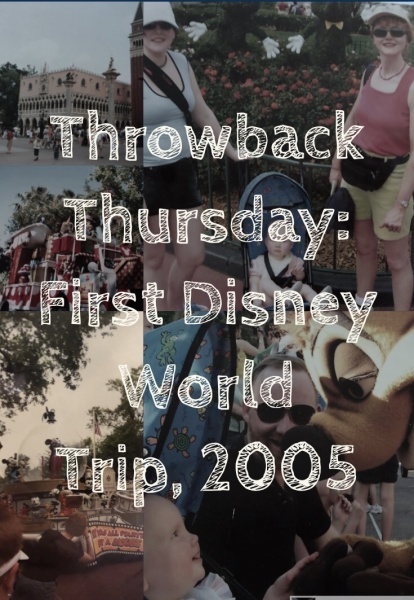 When I was in elementary school, my parents gave me 3 options for a big gift that year; A pool, Disney World, or a Britney Spears concert. You might assume that I chose Disney World. Wrong. It was Britney Spears' "Baby One More Time" era and she was my FAVORITE. How could I refuse?? Little did I know that I would've discovered my love for Disney a lot sooner in life, had I chosen differently. Maybe that was a good thing…for the sake of my parent's pocketbook. I guess you could call me a relatively 'new' Disney veteran by Disney standards, because I didn't go until age 16.
When I was 16 years old, in 2005, my newly re-married mom, stepdad, my new little sister & I took the leap and went to Disney World. My sister, Allanah, was only 9 months old. That's right-9 months. And so began our love for the world.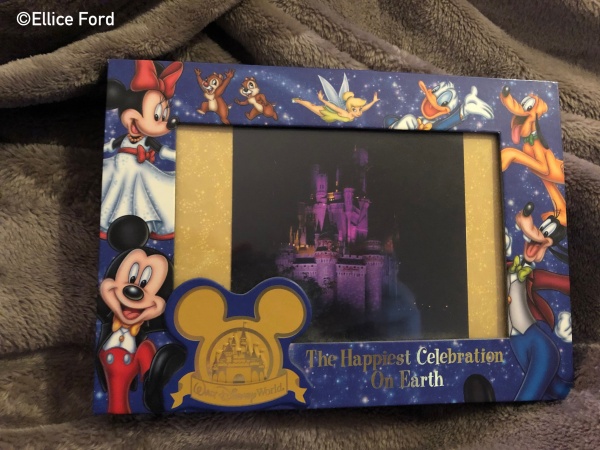 Since then, I've been to Walt Disney World 7 times (my 8th next year) & a Disney cruise once! I wish I could say it was more often, but I live a bit too far away (Newfoundland, Canada) to be able to swing more than the bi-annual trips to my second home.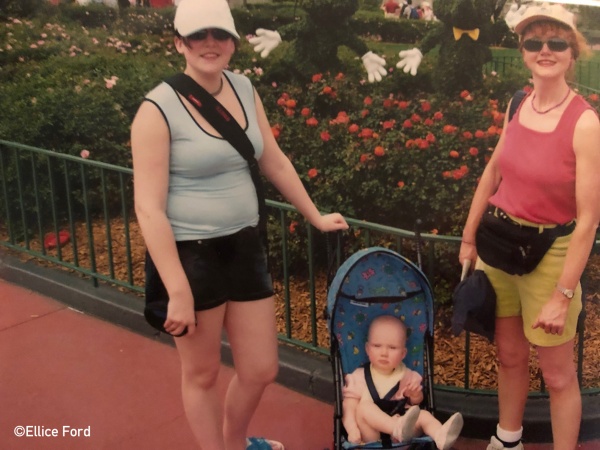 We went around Easter time, so the heat & the crowds were a little higher than expected. We weren't all too familiar with the 'Disney lifestyle' and exactly how big Walt Disney World truly is. We stayed off site & toured all 4 theme parks at least once. We didn't really partake in any dining because again-we were new! However, we enjoyed all that the parks had to offer-shows, parades, the Easter parade, rides, you name it! And when I heard that little girl singing during 'Wishes'-I was hooked.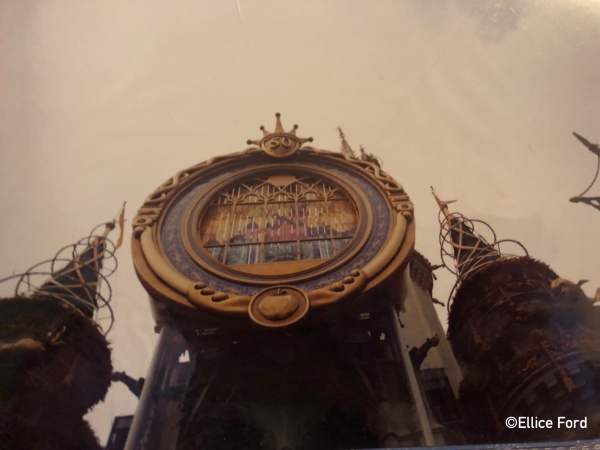 At Magic Kingdom, we got to enjoy the regular parade, the Easter parade AND the long lost Main Street Electrical Parade-still my favorite parade to date. Bring it back Disney!! This was (and still is) hands down my favorite park. There are so many ride options and the castle just feels like home. Since by sister was only 9 months old, there were also LOTS of rides she was able to do, such as; Peter Pan's Flight, Jungle Cruise, Country Bear Jamboree, Mickey's Philharmagic, It's a Small World & Dumbo-just to name a few. Of course, she also got to enjoy any shows & parades. For lunch, I believe we grabbed corn dogs at Casey's Corner, if memory serves correct. I remember thinking it was delicious (and don't get me wrong-it was) but I had no idea the kind of dining Disney had at our fingertips!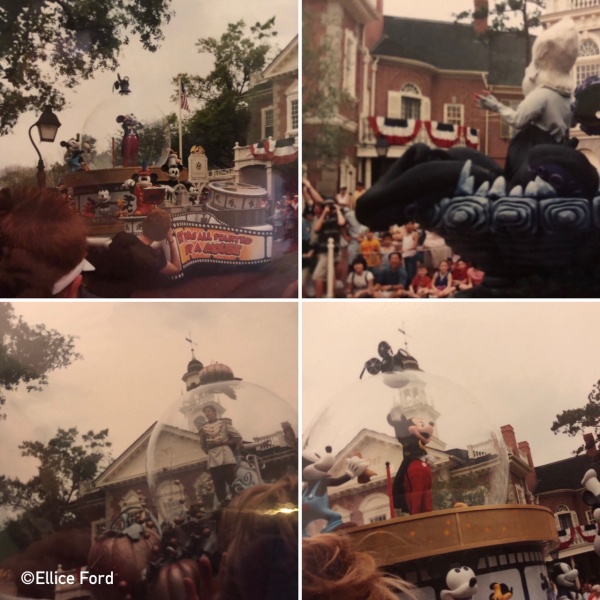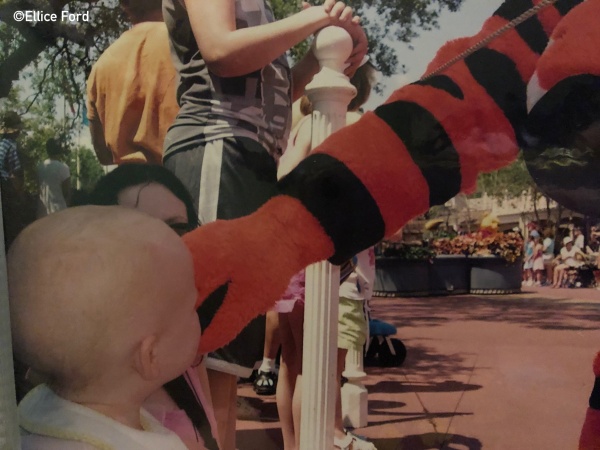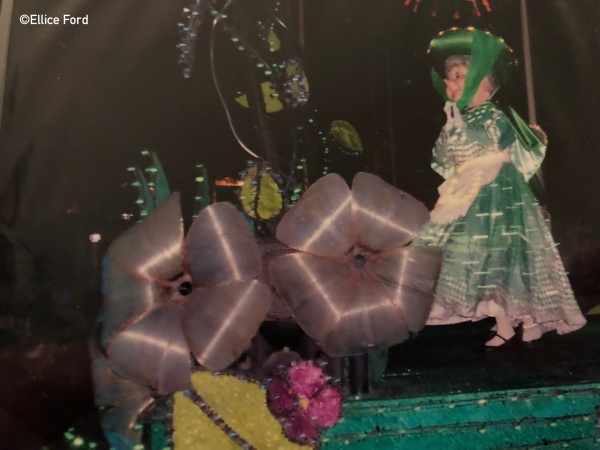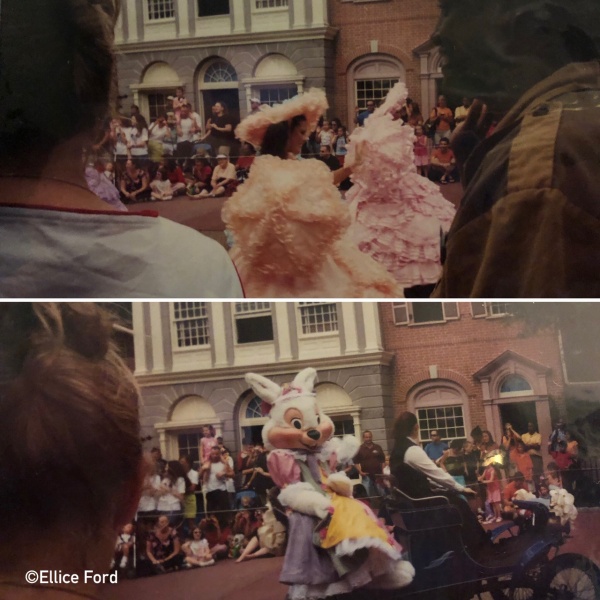 Next, we went to MGM Studios (Now known as Disney's Hollywood Studios). My favorite part of the park was the streets of Hollywood which was styled like different streets across the U.S. and you could even do the tour with the old movie props. It was so cute! This is another thing that Disney World no long has that I do truly miss. While there wasn't a whole lot for my sister to do at the Studios, she could still enjoy the shows like Beauty & the Beast, Muppet's Vision 3D, Indiana Jones & the Backlot Tour. We also did get to meet a ton of characters which we both loved.
At that time, there wasn't really much to do at this park except shows, which is somewhat still the case. However, with the recent opening of Toy Story Land and soon to be Star Wars: Galaxy's Edge, this park is quickly becoming a full day park. We didn't see Fantasmic!-because we actually did not know about it. It's the kind of show that unless you know it's there or check the guide, you have no idea. Now-it is a must do every single trip for us!
Our food that day we grabbed at Backlot Express. Unfortunately, the food there hasn't improved much, however I feel this park has vastly grown in terms of dining options!  I also loved the parade they had there-filled with characters like Mike & Sully!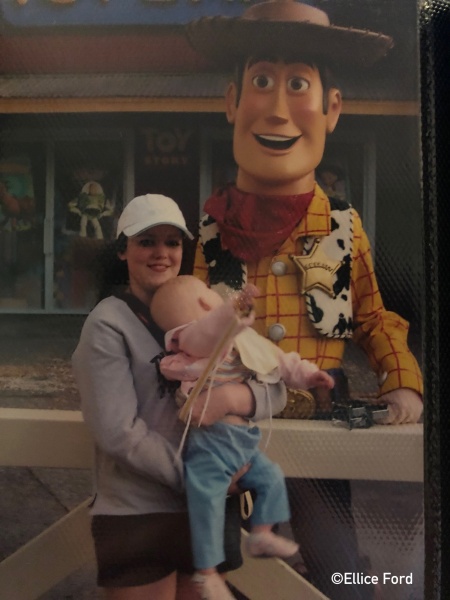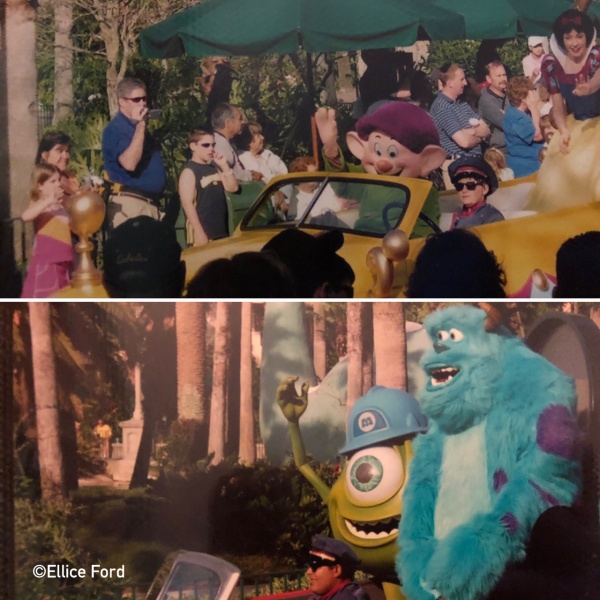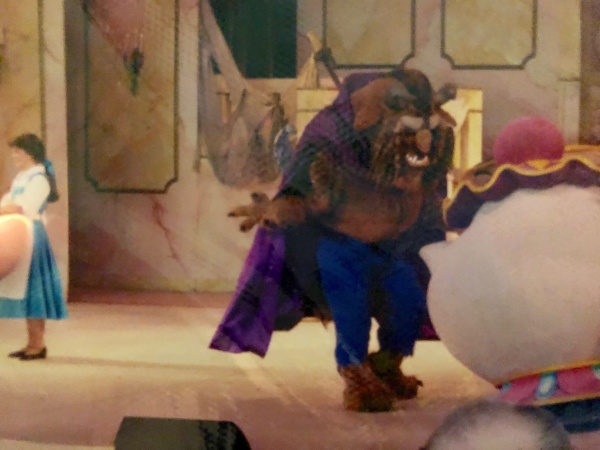 Of course we had to hit Animal Kingdom. This was probably my sister's favorite park because she loved seeing the animals & enjoying the shows, like "Festival of the Lion King". This was another park that didn't have a ton of options for rides when we were there so there wasn't much for my sister to do, but we hit every ride we could.
There was no Expedition Everest at that time and I don't remember riding Kali River Rapids either. Of course, Pandora was not open then either. We did ride Primeval Whirl a bunch of times and my sister tagged along for Kilimanjaro Safari and Rafiki's Planet Watch which she LOVED.
One amazing thing Animal Kingdom had at that time was the Jammin' Jungle Parade. It was such a fun & different parade, filled with all characters in their jungle wear. Sadly, Animal Kingdom does not currently have a parade which is a let down – I love parades! Supper time we headed out because the park closed early back then!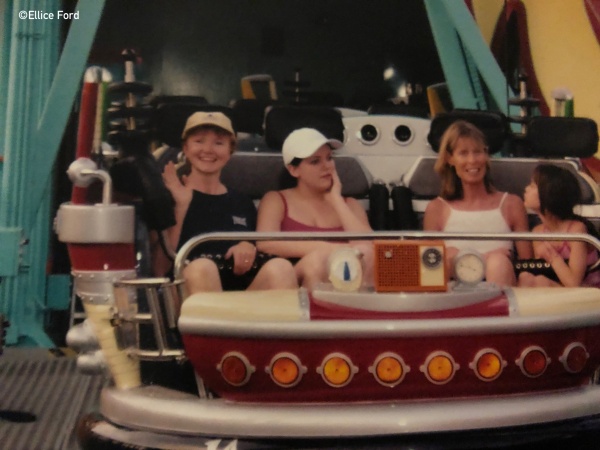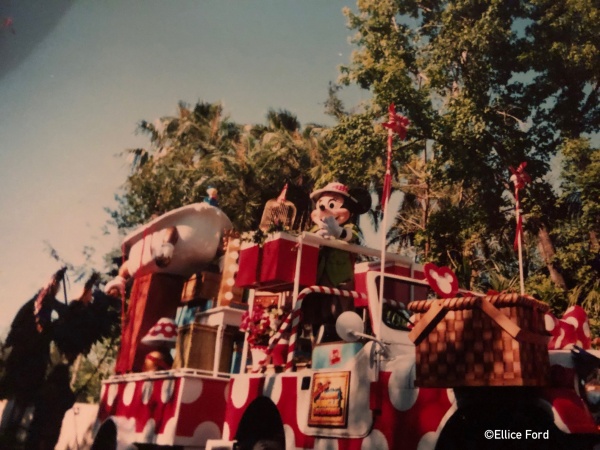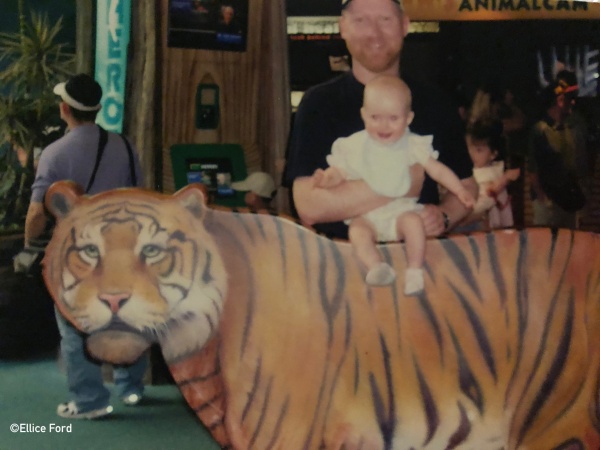 Last up, we hit Epcot. I don't remember a ton about Epcot, to be honest. We must not have spent a lot of time there if I recall correctly. Back then, there wasn't a whole lot to do at Epcot for a 16 year old & 9 month old. Let's be real-it is still kind of an 'adult' park-but not for much longer, with the Ratatouille ride & the Guardians of the Galaxy roller coaster coming! I remember being in awe at the World Showcase. I still think it is just so neat to kind of get to see what different parts of the world are like. Italy was my favorite pavilion, and I bought some of my favorite souvenirs to date there.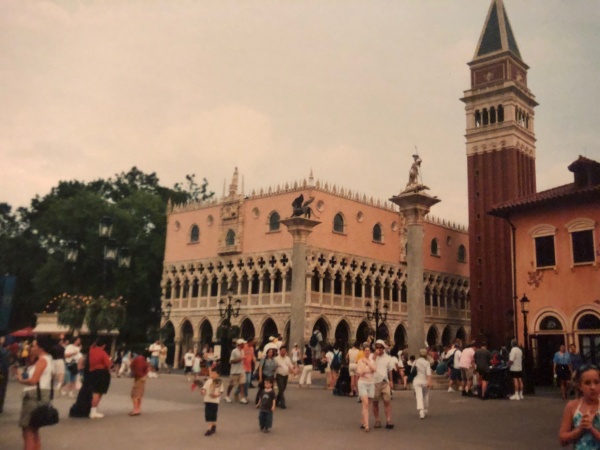 All in all, our first Walt Disney World vacation was a tremendous success. Mainly because, it made us fall in love. So we started going over & over & over again. And is 9 months too young to bring a child to Disney World? I can honestly say-no. For three very important reasons; 1) Kids under 2 years are FREE. 2) There is plenty to do for kids of any age. 3) This picture below. These moments are simply precious and a child is never too young for the magic of Disney. A few tips I would give are to keep them cool, take LOTS of breaks & keep them hydrated. Honestly, these tips are important for everyone, but especially those little ones. Also, take advantage of as many characters & character meals as possible. These are the moments we still cherish today.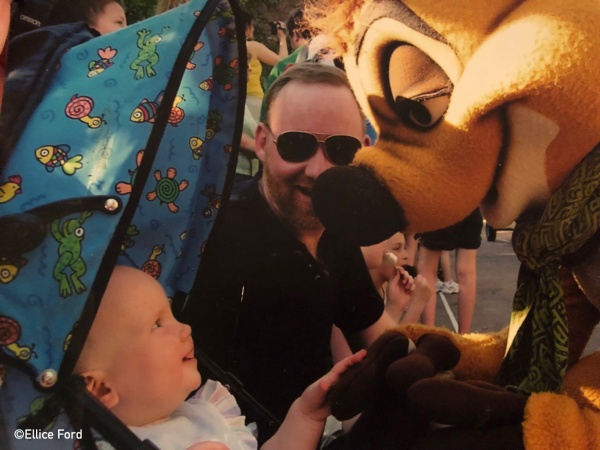 There are many things I would've changed about our first trip to Walt Disney World. I would have definitely done a bit more research & it would've been fun to stay onsite. Yes, I was 16 so I didn't have a ton of say, but we could've enjoyed more dining and things that Walt Disney World has to offer. Little did my family know, they had opened up a magic & love in my soul for Disney World! For other tips on what not to do on your first trip-check out my article on rookie mistakes!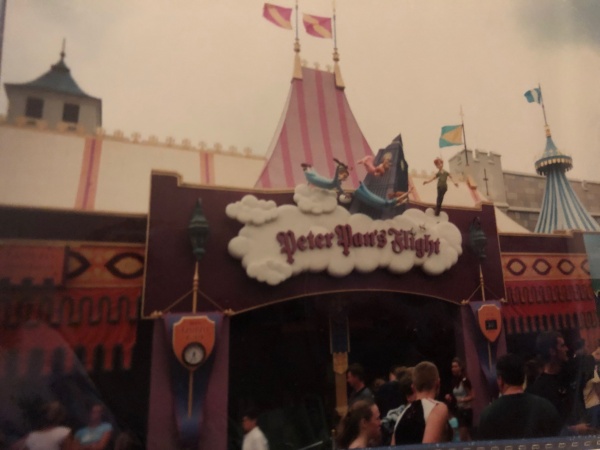 Walt Disney World has changed a lot since my first trip in 2005, but much has stayed the same. Disney has done a great job of keeping the classics, while making new additions & keeping it fun. The magic of Disney is one thing that has remained constant over the years.
Incoming search terms:
https://www themouseforless com/blog_world/walt-disney-world-2005/
disney world in 2005
what did disneyworld have in 2005