Foodie Friday: Best Places for Meals Under $10 at Walt Disney World
|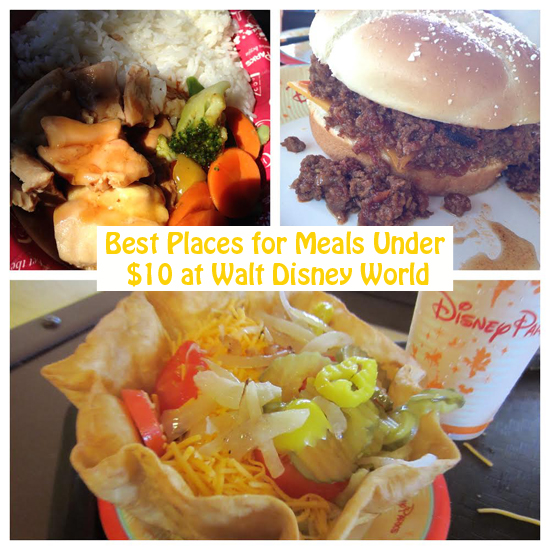 With so many people planning both their winter vacations to Walt Disney World, as well as trips for 2015, one of the major planning thoughts turn to where am I going to eat?  Counter Service meals are, of course, one of the key places that people need to consider.
For many, they just consider theme park food to be chicken nuggets, pizza, and burgers, but I am here to tell you that there are some fabulous choices that are not only outside the box, but also cost less that $10!  What's that, you say?  Impossible?  Absolutely not!  There are plenty of great options to choose from! (Ok…some of them are just under $10, but still…that costs less than $10!)
One thing to keep in mind, is that these are for the meals only.  I am not including anything like drinks, extra sides, or desserts.
Disney's Animal Kingdom
Flame Tree Barbeque – Pork Sandwich: For just $9.49 you get to eat delicious and tender pork, smothered in tangy barbeque sauce, served with a side of cole slaw.
Yak and Yeti Local Foods Cafe – Sweet and Sour Chicken: Looking for something sort of safe, but also unique for a theme park? Try this sweet and sour chicken, served with Bell Peppers, Pineapple, Sweet-and-Sour Sauce, and White Rice, all for $9.99.
Disney's Hollywood Studios
Min and Bill's – Frankfurter in a Pretzel Roll: Um…yum…a hot dog mixed with a pretzel?! This option is served with dijon mustard and chips for just $8.59.
Studio Catering Co. – Soppy Joe: Honestly, when was the last time you had a sloppy joe? Take it back to childhood with this treat made with ground beef, chipotle bbq sauce, and cheddar cheese, served a choice of side for just $9.49. But if you would rather have something spicy and chicken, consider the Spicy Buffalo Chicken Sandwich, which is $9.69.
Epcot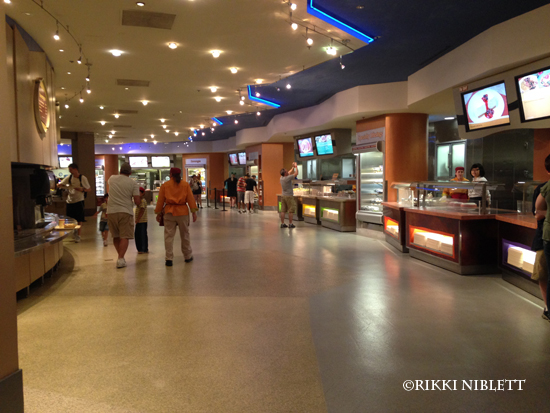 Sunshine Seasons – Turkey and Monterrey Jack Sandwich: In the mood for a great light sandwich? (I say light because when it's hot out, you don't always feel like something heavy.)  Try this sandwich served on Ciabatta bread with Chipotle Mayonnaise with Potato Salad for only $9.99.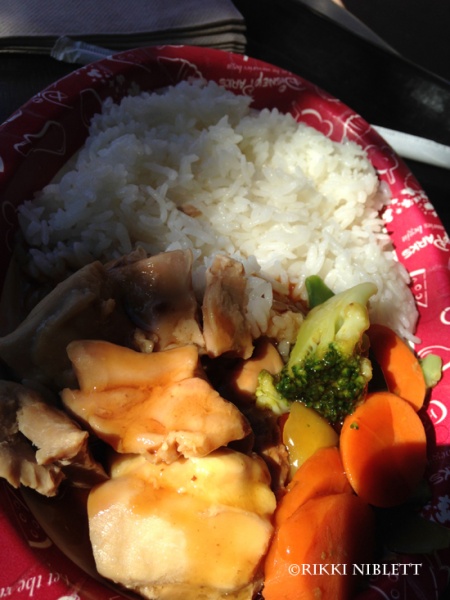 Katsura Grill – Teriyaki Chicken: Delightful tasting, this is a great treat for those wanting something different that doesn't cost a fortune. This dish is served with steamed rice and veggies for just $9.99
Magic Kingdom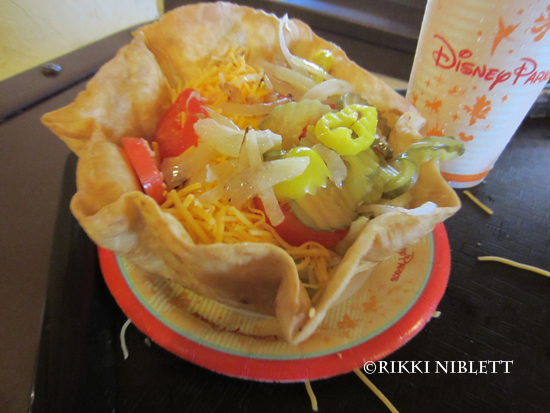 Pecos Bills – Taco Salad: Such a fantastic treat! It's an all-you-can-make salad.  You get the fried tortilla bowl and the meat and then you can fill it with as much as you want from the toppings bar for just $9.26.
Columbia Harbor House – Lighthouse Sandwich: This one is such a unique option! It's hummus with tomato and broccoli slaw served on a multi-grain bun with chips. The best thing is the price is only $9.49. Of course, there are other options here too, like the Anchors Aweigh Sandwich (tuna) or the Fried Shrimp Platter.
Of course, there are lots of great options that are available that are under $10 and are filling meals, that are unique.  So, let me know what I maybe missed out on, cause I'm sure I missed a favorite of yours!
Incoming search terms: