This post may contains affiliate links for your convenience. If you make a purchase after clicking a link we may earn a small commission but it won't cost you a penny more! Read our full disclosure policy here.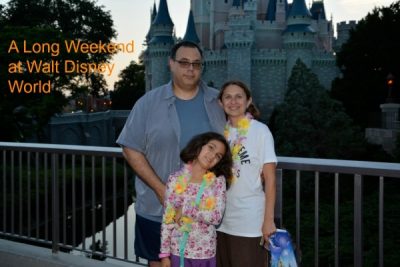 If you only have three days, don't skip the Magic Kingdom!
People who decide to visit Walt Disney World over a long weekend have a decision to make. There are four major theme parks on property, so what do you do if you have only three days?
My first bit of advice is to focus only on those theme parks. With only three days, there just isn't enough time to spend at the water parks, Disney Springs, or the BoardWalk.
Some guests will chose to buy park hopper tickets and attempt to see all four parks in three days. While this is a viable option, keep in mind that hopping from park to park takes time, valuable time you might rather want to spend enjoying Disney's attractions. And even if you do decide to park hop, one park is invariably going to get less time than the other three.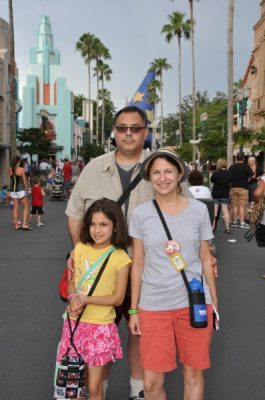 My advice?  Skip Hollywood Studios
My advice, in this situation, is to spend one full day at three theme parks, and skip the fourth park for a future visit. This way, you will be able to see the highlights of three parks without running yourself ragged.
But which park doesn't make the short list? Well, until Star Wars: Galaxy's Edge and Toy Story Land open, I'm going to recommend that right now, you consider leaving Disney's Hollywood Studios off of your touring plan.
Put simply, at this point in time, so much of the Studios is closed and/or under construction that this park doesn't merit a full day of touring. Yes, there are some headliner attractions, such as Star Tours: the Adventures Continue, the Tower of Terror, Toy Story Mania!, and Rock 'n' Roller Coaster, but compared with the myriad of attractions open and running at the other theme parks, I still say this is the park to skip.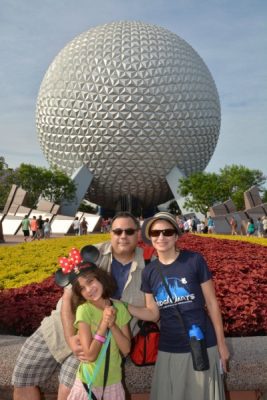 Don't skip Epcot unless you have very small children
The Magic Kingdom alone has so many popular attractions that it's only possible to see the highlights in one day. In fact, the only reason I would recommend skipping this park instead is if you're a Disneyland regular and have already ridden that park's version of the Magic Kingdom rides many times. Even in that situation, I'd hesitate to recommend visiting the Studios instead since Disneyland regulars will have likely also ridden Star Tours, Toy Story Mania! and Tower of Terror many times.
Epcot Center is vast, with many attractions and two major areas to explore. It's hard to recommend skipping this park unless you are traveling with very small children and worry that the park's themes of technology and world travel might be too sophisticated for them.
A few years ago, I might have recommended Disney's Animal Kingdom as the park to skip. But now that the park has evening hours, and the addition of Pandora: the World of Avatar, I consider this park a must see.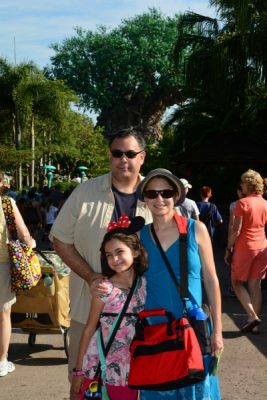 Animal Kingdom is now a full day park
As with any other type of vacation, consider your family's specific traveling style and interests when deciding which parks to visit. If, for instance, you have a die hard wanna-be Jedi in the family, you might opt to visit the Studios simply to explore that park's Star Wars attractions and entertainment. But in general, if you have only three days at Walt Disney World at the present moment, I recommend skipping the Studios.
Of course, that recommendation is likely to change once Star Wars: Galaxy's Edge and Toy Story Land open!
Which Walt Disney World park would you suggest skipping for those looking to visit during a long weekend? Or share your argument for attempting to visit all four parks. Let us know in the comments your thoughts. 
Did you like this article? Make sure to share it with your friends! Check below for easy ways to share!