This post may contains affiliate links for your convenience. If you make a purchase after clicking a link we may earn a small commission but it won't cost you a penny more! Read our full disclosure policy here.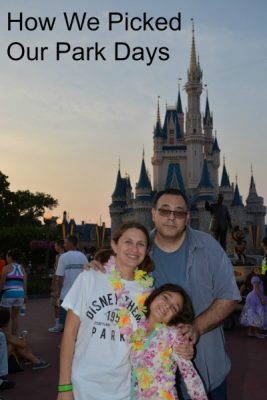 Our pick for Day Three: The Magic Kingdom
My extended family is going on a trip to Walt Disney World in January, and we've been planning fiercely since the beginning of the summer. We booked our resort, and we had a list of restaurants we'd like to eat at. Our next step? Figuring out which park to visit on each day of our visit.
In the past, our family has had a lot of luck visiting a park when that particular park does NOT have Extra Magic Hours. In case you don't know, Extra Magic Hours are times when a park is only open to guests of Walt Disney World owned and operated resorts.  They can fall before opening to the general public, or after a park is closed to the general public.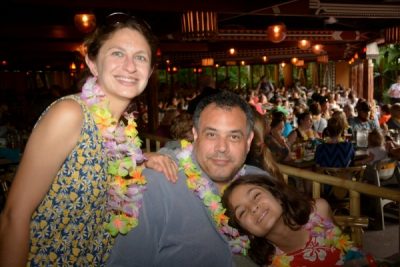 Our choice for arrival night – hanging out at the Polynesian
In general, the park that has Extra Magic Hours tends to be the busiest park of the day. Of course, many park goers think this through and strategically hit a park only during those Extra Magic Hours, and then hop to another park when the crowds start to get too thick. But our family is still considering whether or not to buy park hoppers. In fact, on my last Walt Disney World trip, we purchased park hoppers but wound up not hopping at all!
So when picking our parks, we tried to pick parks that did NOT have Extra Magic Hours. This is our schedule so far:
WALT DISNEY WORLD ARRIVAL NIGHT
My parents, sister, brother-in-law and nephews will all be driving to Walt Disney World, and thus will arrive earlier than my husband, my daughter and I, who will be flying. So, my immediate family will not hit a park this day.
The rest of my family will likely visit the Magic Kingdom on this day. It won't have Extra Magic Hours according to the current schedule. My immediate family doesn't feel too bad about missing this, as we'll visit the Magic Kingdom on another day.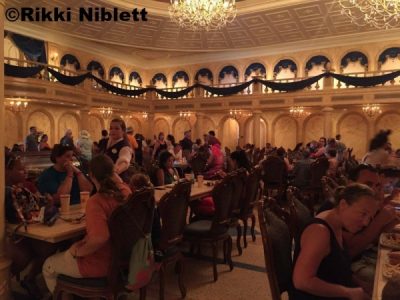 Day Three: We have lunch reservations at Be Our Guest!
Our arrival should put us at our resort around dinner time. We have a 6:25 reservation for Kona Café at the Polynesian Village Resort. Our evening will be spent catching up with the family, getting a huge family photo (while we're still happy to see each other!) and watching fireworks from the beach.
DAY ONE
On our first full day, we're heading to Animal Kingdom. This park does not have Extra Magic Hours on this day, and we are anxious to visit Pandora: World of Avatar before the Walt Disney World Marathon crowds that are sure to arrive later in the week. We have reservations for dinner at Tusker House at 5:25 p.m.
DAY TWO
Next, we'll head to Epcot, which does not have Extra Magic Hours on this day. We managed to snag a dinner reservation at Tokyo Dining at 6:10pm, but it's only for 8 people, and there are 9 in our traveling party. We will continue to check back daily to see if we can change that reservation to 9 guests.
DAY THREE
On this day, we're heading to the Magic Kingdom. The Magic Kingdom will have had Extra Magic Hours the night before, so we''re guessing that many park goers will enjoy those, and not visit the Magic Kingdom the next morning. We snagged lunch reservations for Be Our Guest at 1:15 p.m. Dinner, alas, was not available, even when we tried booking at 180 days out!
DAY FOUR
On this day, we'll visit Hollywood Studios. Of all the parks, this is the one we realize we'll spend the least amount of time in. There are no Extra Magic Hours at this park on this day. We have 5:25 p.m. dinner reservations at Mama Melrose's Ristorante Italiano.
DAY FIVE
This decision was more tricky. At some point during the day, my sister and her family will leave to start the long drive home. It is also possible that massive crowds will arrive at the parks due to the Marathon.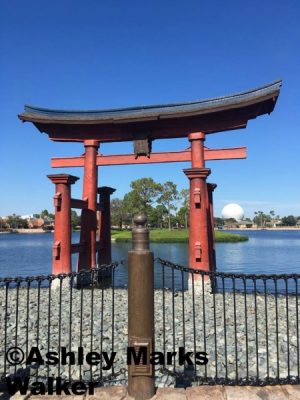 Day Two: Epcot, including dinner at Tokyo Dining
There were two parks we wanted to have multiple days at: Epcot and Animal Kingdom. As I stated previously, the Studios in its present state isn't more than a one day park for us. And although we all love the Magic Kingdom, I live about an hour away from Disneyland. So if we can't get on Dumbo or Space Mountain, it will not be the end of the world for us. One day should be plenty.
On this day, Animal Kingdom has Extra Magic Hours. Thus, we picked Epcot for this day. Because of its size, it's more capable of handling large crowds. It also does not have Extra Magic Hours on this day. We've decided not to make any reservations for dining on this day.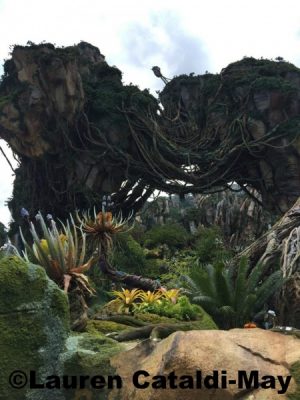 We'll need a day and a half at Animal Kingdom
DEPARTURE DAY
This will be a half day for my immediate family, while my parents will stay the entire day. We didn't make any dining reservations, and have decided to have Animal Kingdom be our farewell park. It doesn't have Extra Magic Hours on this day, and because of Pandora, we feel like there is more here to see than on previous trips.
Of course, it's a long time between now and then, and there's no guarantee that our plans will remain the same. But we feel that we've come up with a good plan to do as much as possible with the least amount of crowds and hassle.
How do you plan your trip days? Share your suggestions and tips in the comments. 
Did you like this article? Make sure to share it with your friends! Check below for easy ways to share!