This post may contains affiliate links for your convenience. If you make a purchase after clicking a link we may earn a small commission but it won't cost you a penny more! Read our full disclosure policy here.
It's the age old question-is the Disney Dining Plan worth it? The answer is not simple. Every family is different, every budget is different, and every eater is different. Recently, we went over how to actually use the Disney Dining Plan, but today, we're going to take a look at the value behind it.
Now, I am a pro dining plan user, but I am going to do my best to remain neutral in this article! The thing to keep in mind is that while the Disney Dining Plan may not necessarily save you money (unless you are there during a promotion, such as free dining) it is all paid in advance, minus gratuities. So it kind of gives you an all inclusive feel for your Disney vacation.
It's a common misconception that getting the Dining Plan will actually save you money. I like it because I don't have to sit & look at a menu, making sure I stay within budget. I can order whatever I want, because it is ALL COVERED. When used wisely, I think the Dining Plan is well worth the money, if you like to eat. The big question is-Does a Disney Dining Plan make sense for your family?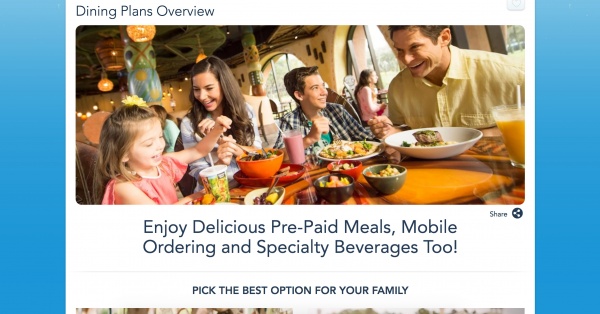 So as I said, every family is different. Another thing to remember, especially for any Disney newbies-there is so much dining to explore outside the parks, at the resorts. You don't have to be staying at that resort to dine there!
I want to first briefly discuss the various options you have to choose from for the dining plans. There is the Disney Quick Service Dining Plan, the Disney Dining Plan & the Disney Deluxe Dining Plan. I will say-the Deluxe Plan is a LOT of food. So unless you are a group of adults who want to indulge in mainly signature meals, the deluxe option is not necessarily worth the money. The Disney Dining Plan is the most popular, allowing you to have one quick service, one table service & 2 snacks daily per person. This is the option I get each & every trip.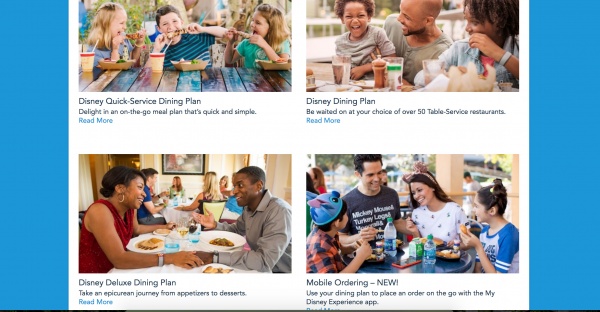 Let's break down some important factors to determine if the Dining Plan is best for your traveling party.
How does you family like to eat?
Do you envision only eating at quick service locations, to maximize your park time? Or do you enjoy having a sit down meal each day? Does your family love delicious food & want to enjoy as much as possible? Personally, I love having a sit down meal every day. It gives us a nice break from the hustle & bustle of the parks & you get to enjoy some of the best dining around. If you anticipate bringing in your own snacks & sandwiches, the Dining Plan definitely is not for you. If you plan to only have a couple quick services meals split between people per day, again, it may not be worth it. However, if you anticipate even having a couple quick service meals per day per person, you may want to look into it!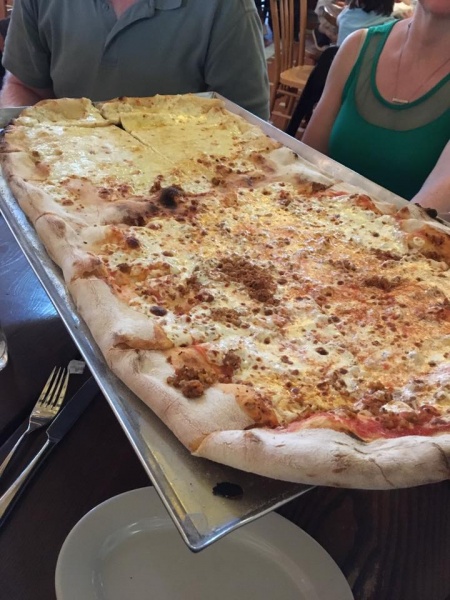 Do you have a picky eater in your party?
Are you, or is someone in your party a picky eater? Don't want any adventurous meals? The Dining Plan may not be for you. If you don't anticipate eating the food that the option you're considering offers, it may not be a great fit for your family. However, you have to eat, right? Maybe the Quick Service Dining Plan might be the most bang for your buck. Something to consider is purchasing the Quick Service Dining Plan, and paying out of pocket for the select few meals your party may enjoy. Also, I am not the most adventurous eater, but I still like to indulge in the endless dining options available.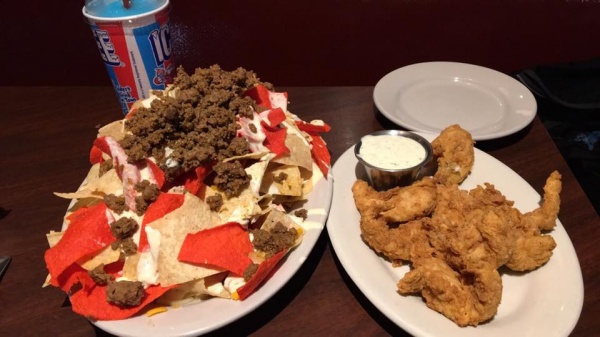 If you want to meet characters, the best way to do them is to enjoy a character meal. If you plan to do a LOT of these, then the Disney Dining Plan is well worth the money, no question. Because of the experience, the character meals are some of the most expensive on property and that reason alone, is reason enough to get the dining plan.
With that said, if you only want one or two character meals, maybe consider other options & paying out of pocket for these meals. If you do have children, or are a character-loving adult like me, I truly do suggest having at least one character meal on your trip! Lineups in park to meet characters can often be long, and the character dining experience really is a whole other level. Check out my list of best character meals here!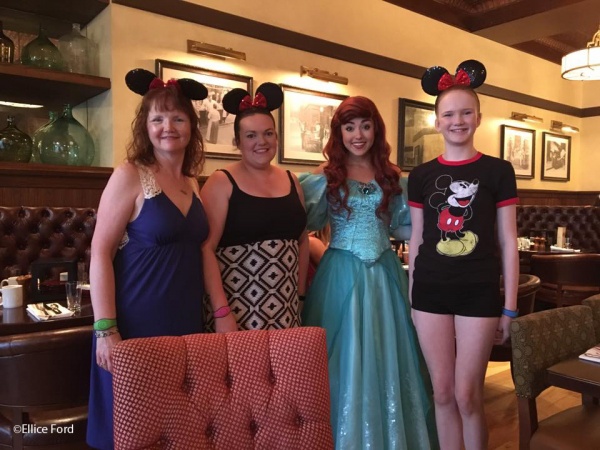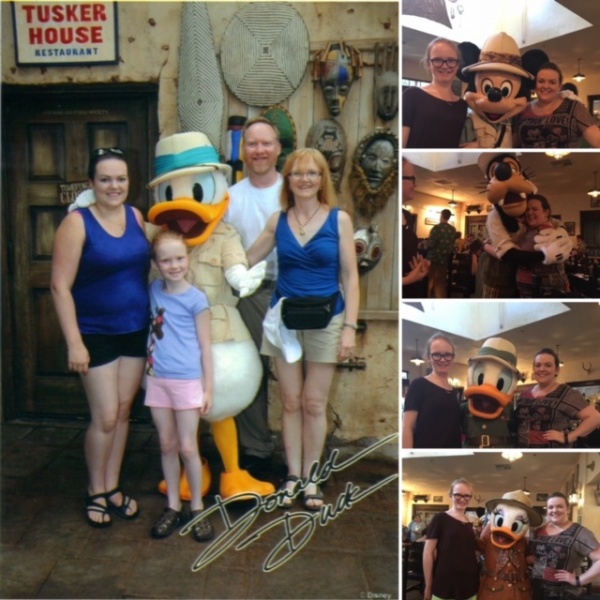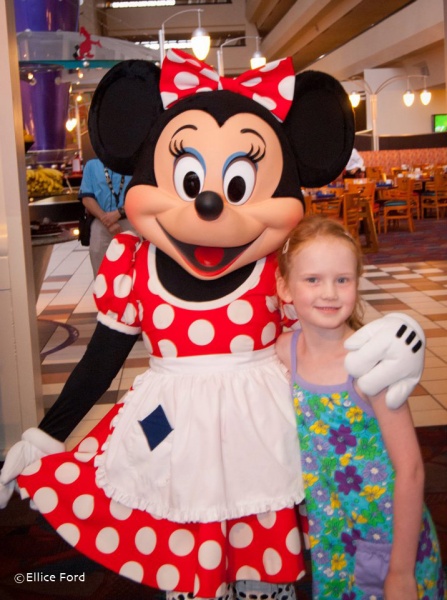 Will your family make use of the alcohol/specialty beverages?
Recently added to all Dining Plan options is an alcoholic beverage for guests 21 years of age & older, or a specialty beverage, such as select milkshakes. This really adds value to those who anticipate having them! One of these beverages is provided at both the quick service and the table service meal, providing the restaurant has them available. Magic Kingdom counter service restaurants do not serve alcohol, but most all other park restaurants do!
I love this feature. I enjoy having a cold beer with my lunch or supper, and my boyfriend loves specialty drinks like milkshakes or other specialty beverages. These drinks cost significantly more than a pop or water, so it adds a great value. Keep in mind, the drink credit MUST be used with the meal or it is forfeited. So, you cannot have lunch and skip your beer, but later decide you want a mid day beer. It must be cashed in with the meal. If you think you'd like these beverages with your meal, again, the Dining Plan may be worth it!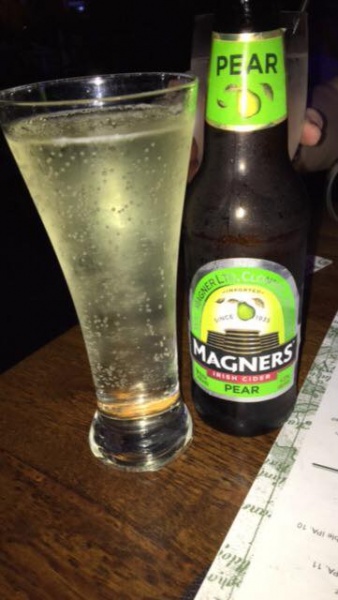 Are you interested in enjoying signature restaurants?
Do you want to dine at some of the signature (more 'high end') restaurants? Popular examples may be Le Cellier, Yachtsman Steakhouse & Cinderella's Royal Table. These restaurants are more expensive, and equal 2 credits on the regular Disney Dining Plan.
The Deluxe Dining Plan is most beneficial for those who plan to dine at a signature restaurant basically every day or most every day. People do find that this dining plan is a LOT of food-almost too much. With that said, if you want to indulge in the higher cost dining, it is well worth the price. If you only want to have one or two signature meals, or none during your trip, you'll want to consider the regular Disney Dining Plan. Again, this is a factor that makes the dining plan worth it. Even if you have to use two credits, it is better than spending a ton of money on one or two meals, and may actually end up saving you a few dollars.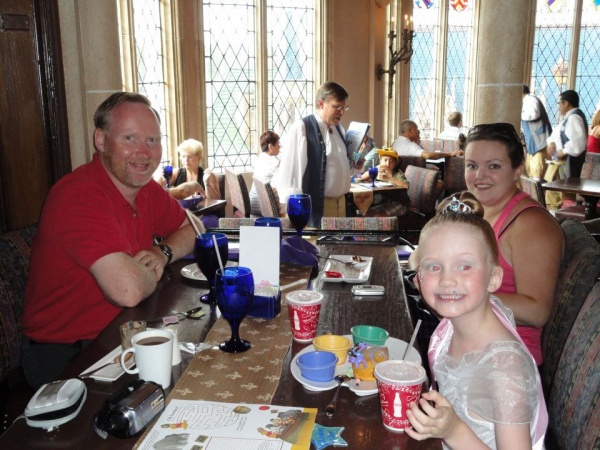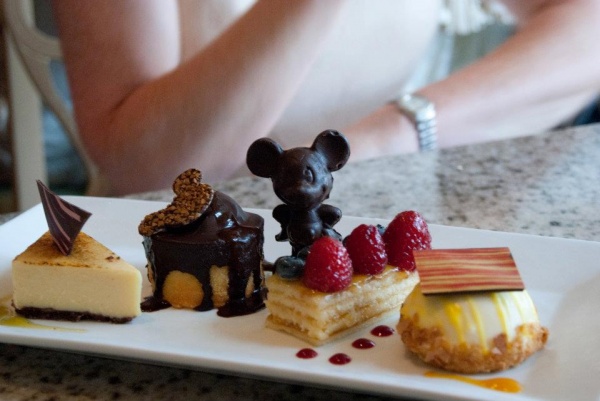 Are you going during an Epcot Festival?
If you are going during an Epcot Festival & plan to partake (such as the Epcot Food & Wine festival or the Epcot Flower & Garden Festival), the Dining Plans can be very beneficial. Particularly, the Quick Service Dining Plan.
Here's why – you can save all your snack credits for the festival (or most of them), and use them all to your advantage. In addition, you can also cash in any quick service credit for 3 snack credits. Keep in mind, all 3 credits must be used at the same location, therefore, all snack credits must be used at the same booth at the festival. On average, the snacks at these booths can cost anywhere from $3-$11, so you can really use it to your advantage if you have the Dining Plan!
For more details on how to use the dining plan during Food & Wine Festival (or any festival) check out my article!
Is free dining being offered when you are visiting?
Free dining is a great promotion the Disney often offers during 'low' crowd seasons. Whether or not it is offered & when it is offered, varies each year. Over the years, the benefits of this has become less & less-so and maybe one day it will obsolete, so don't count on this being a promotion during your stay. With that said, it is a fantastic option that you should most definitely take advantage of if it will save you money!
Adding the free dining plan to your package does not always save you money. It means you can't have other discounts, such as room discounts. In addition, you must stay at particular resorts which may be more costly than your original budget. Lastly, some resorts only offer the Quick Service Dining Plan for free, and you can pay a minimal daily fee to upgrade to the regular or deluxe plan. You'll definitely want to have your travel agent crunch the numbers or do that yourself to see if you would benefit from it, if available.
If you've opted to not have the dining plan on your trip, you can almost bank on the fact that taking advantage of the free dining plan will save you money in the long run.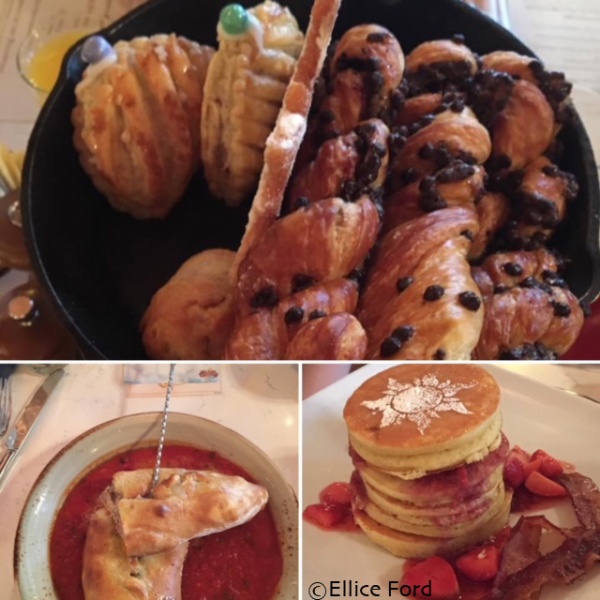 Crunch the numbers!
Honestly what it boils down to is crunching the numbers & using your credits wisely (if you do choose to purchase the Dining Plan). Consider the above factors, look at menus & ballpark pricing. "Pre-plan" your dining to see if you will benefit from it. Remember, it may not save you money, but it may cost about the same, without having to worry about staying within your budget. Whether you do or do not purchase a Dining Plan, keep your meal receipts & tally up the numbers at the end of the trip so you can make a more informed decision next vacation!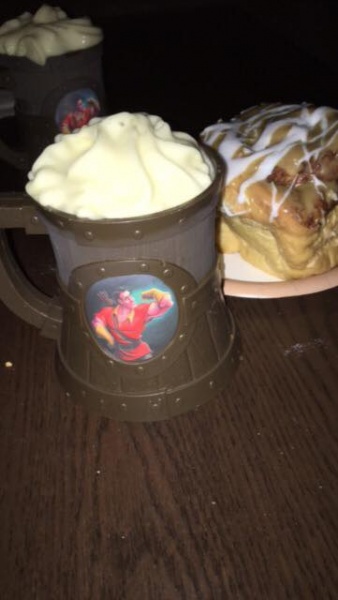 When your credits are used wisely, you can get more bang for your buck & really take advantage of a Dining Plan. Save your credits for lunch & supper when possible, because those are the more expensive meals of the day. There will be times, of course, that you want to enjoy a certain breakfast and that's okay! When I am not using a breakfast credit, I will typically have some fruit and cereal in my hotel room (typically purchased at Wal-Mart!) or I will use a snack credit, so I can make the most of my lunch & supper credits.
Snack credits can often also be used on snacks that are almost like a meal-and you get two per person per day! Pro tip: don't use snack credits for things like water because every quick service location offers filtered ice water for FREE! Also don't use snack credits for things like Mickey ice cream bars and popcorn-these items are quite affordable and you can pay out of pocket. Instead, use them on more expensive items. Go to restaurants that are a little more pricey. For example, the Be Our Guest quick service breakfast & lunch is one of the most expensive quick service meal on property AND you get to dine inside the castle! Consult online menus & pricing guides to determine where the best place is to use your credits, including your snacks & make sure you use your plan to your advantage.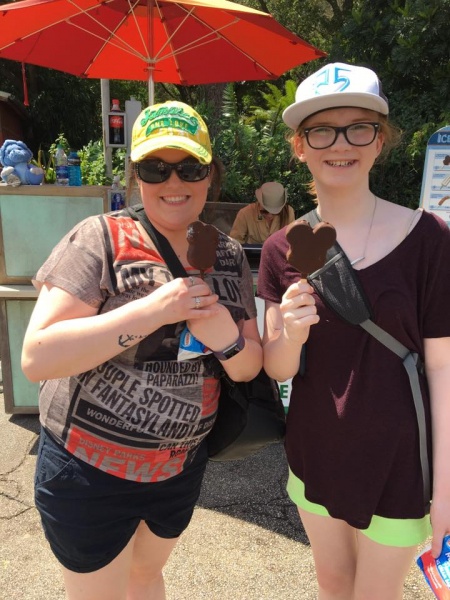 As you can see, this question does not have a clear cut answer. Every person & family is different & in order to meet everyone's needs, you need to consider a lot. The biggest thing to be mindful of when making a decision is 1) It may not save you money (unless free dining is available) – but it will save you the stress of deciding what to order off the menu to stay within budget. And 2) If you do opt for the Dining Plan, use those credits wisely!! Choose what will work best for your family & whatever you decide-definitely indulge in some phenomenal Disney dining!
What tips do you have for using your credits wisely when on the Disney Dining Plans? Let us know in the comments, or on Facebook or Twitter!
Did you like this article? Make sure to share it with your friends! Check below for easy ways to share!
Want to visit Walt Disney World? Contact The Magic for Less Travel for more information and a free, no-obligation quote.

Incoming search terms:
is the disney dining plan worth it
is the disney meal plan worth it
are disney dining plans worth it
is the disney dining plan worth it 2019
are disney meal plans worth it
is disney meal plan worth it
are disney world dining plans worth it