This post may contains affiliate links for your convenience. If you make a purchase after clicking a link we may earn a small commission but it won't cost you a penny more! Read our full disclosure policy here.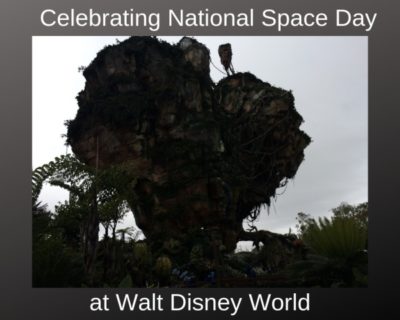 Pandora: The World of Avatar
May 3rd is National Space Day here in the United States. If your Walt Disney World vacation happens to fall on May 3rd, here are my top picks for celebrating Space Day for each Walt Disney World park!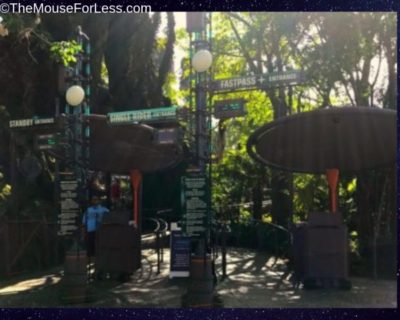 ANIMAL KINGDOM
AVATAR: FLIGHT OF PASSAGE
Get your fingers hovering over My Disney Experience 60 days out (or 30 if you're staying off property), set your alarms so you'll be there at rope drop, or bring lots of snacks for what is usually an exceptionally long line. Flight of Passage is an exhilarating, not-to-be-missed attraction in the Pandora: The World of Avatar section of the park. Guests soar on the backs of a Banshee through the beautiful alien landscape of the planet Pandora.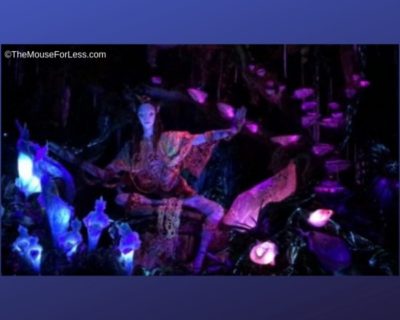 HONORABLE MENTION FOR THOSE WHO DON'T MEET THE HEIGHT REQUIREMENT
NA'VI RIVER JOURNEY
This gentle boat ride takes guests through a beautiful forest at nighttime on the same planet. The Audio-Animatronic shaman you meet at the end of the journey is astoundingly realistic.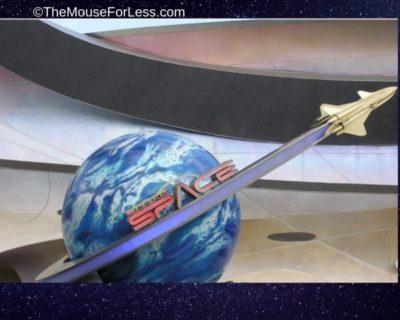 For those who prefer science fact over science fiction, this is a ride based on simulators that astronauts train with. There are two versions of this ride: Team Orange and Team Green. Team Orange includes a centrifuge that gives guests the sensation of being pulled down in their seat during liftoff, along with the feeling of weightlessness once they leave Earth's gravity. Team Green does not include this centrifuge. Both versions of the ride feature each guest in a specific role on the crew, and guests are encouraged to perform certain duties during their flight according to their role. (This does not actually change the ride experience at all, but it's fun to do.)
Some people, like my dad, swear by Team Orange and say the experience is as close to being in space that we non-astronauts will ever have. Others, like me, really loved the sensations of liftoff and weightlessness, but hated the pervasive nausea that stuck with us for an hour after touchdown. If you have a strong stomach and thrill rides are a breeze for you, by all means, try Team Orange. If you have any problems with motion sickness whatsoever, stick with Team Green.
HONORABLE MENTION FOR THOSE WHO DON'T MEET THE HEIGHT REQUIREMENT
ADVANCED TRAINING LAB
There is a fun spaced themed activity center near the exit to the Mission: Space ride. If you and/or your kids are not interested in riding the attraction, you can wait for riding members of your party in this area and learn about the thrills and science of space travel.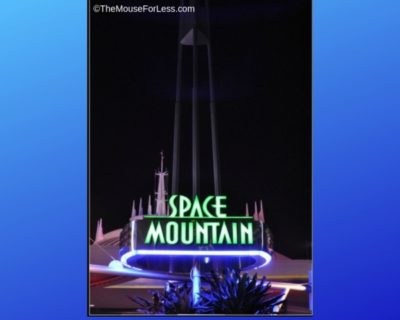 This is kind of a gimme. It has "Space" in the name of the attraction! A Walt Disney World original added to the park in the late 1970's, this indoor roller coaster in the dark is actually pretty tame, with very few drops. But the darkness you hurtle through makes the entire experience seem much more wild than it actually is.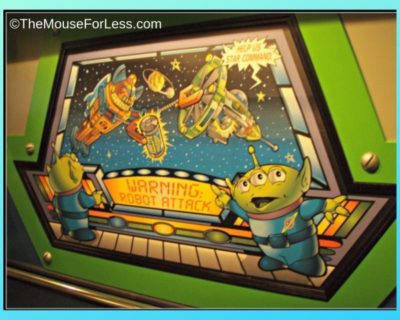 HONORABLE MENTION FOR THOSE WHO DON'T MEET THE HEIGHT REQUIREMENT
BUZZ LIGHTYEAR'S SPACE RANGER SPIN
Not too far away, guests can ride a toy spaceship and shoot at targets with blasters to help our favorite Space Ranger defeat the Evil Emperor Zurg. Some very small children (like my then 2-year-old daughter) find the lights and arcade-style sound effects overwhelming, but most young children love the experience of being a Space Ranger.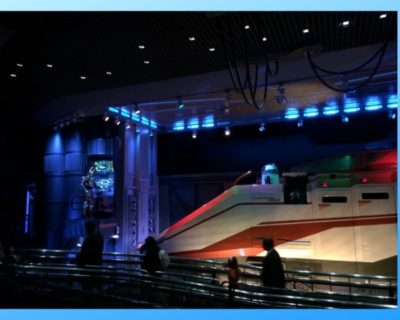 HOLLYWOOD STUDIOS
STAR TOURS – THE ADVENTURES CONTINUE
If I was in the future and writing this for Space Day 2020, I'd probably be babbling incoherently about how awesome Star Wars: Galaxy's Edge is. But until that opens, guests can get their space fix on this attraction. You can ride this several times and get different experiences, as the screens on this simulator attraction have several different adventures to show you. Mind you, May the Third doesn't sound as impressive as May the Fourth, but if you ride on this day you can proudly tell your fellow guests that you're celebrating Space Day in style.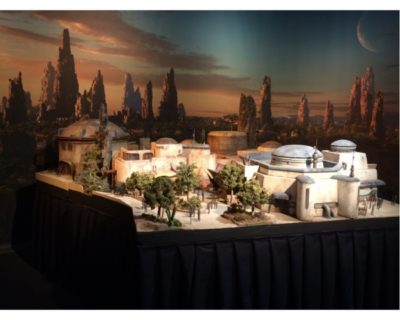 HONORABLE MENTION FOR THOSE WHO DON'T MEET THE HEIGHT REQUIREMENT
STAR WARS LAUNCH BAY
Inside this indoor attraction, young Padawans can find props, costumes and artwork from the film series, a short documentary about the making of the iconic series, and meet-and-greets with popular Star Wars characters. The character lineup is subject to change, but we've meet both Chewbacca and Kylo Ren here.
What are your favorite Space themed attractions at Walt Disney World? Let us know in the comments below or on Facebook or Twitter! 
Did you like this article? Make sure to share it with your friends! Check below for easy ways to share!
Want to visit the Walt Disney World Resort? Contact The Magic for Less Travel for more information and a free, no-obligation quote.