This post may contains affiliate links for your convenience. If you make a purchase after clicking a link we may earn a small commission but it won't cost you a penny more! Read our full disclosure policy here.
Summertime is a great time to vacation in Walt Disney World!  But let's face it, summer in central Florida is HOT. If you plan on travelling during the summer, it's important to manage you expectations, take breaks, stay hydrated & hit up the pool as often as possible. Another important thing to keep in mind in the summer is your dining. Where, when, what, and why are some things you might want to consider when booking your table service dining reservations, or even planning your quick service meals. So, I'm going to give some tips on summer dining in Walt Disney World, as well as the best and worst Walt Disney World restaurants during the summer.
Things to Consider
Where to Dine
Where/what kind of restaurants should you take advantage of to beat the heat? Choosing this can allow you to take some time to recoup before heading back out in the heat. I would advise against open air style restaurants in most cases. Head to an indoor, air conditioned restaurant or buffet so you can cool off & get hydrated. With that said, there are a lot of open air restaurants that are suitable and you can still keep cool!
Another tip: take advantage of the locations that have mobile ordering. Check the dining section under your My Disney Experience app to find out which restaurants participate. Simply follow the prompts, order your food & just walk right up to the mobile order wicket. Don't waste time in more lines, take more time sitting & relaxing! Take as much time as you need & head back out when you feel ready!
When to Dine
When should you book your table service dining reservations & plan your quick service meals? Planning your dining strategically is a great way to beat the heat. The mornings & late evenings are the coolest part of the days, so, I would take advantage of touring the parks during those times. Grab a quick, on the go breakfast instead of dining during this time. Take a mid day break at a quick service location of your choice & a table service meal for supper. Or, switch it up & do this vice versa some days! This gives you two breaks at some of the hottest points in the day. Take your time, enjoy your meal, recoup before jumping back into the parks.
What to Dine
What type of food should you consider when planning your summer dining? First off, most definitely check out the BBQ restaurants on site-it is summer after all! I also suggest taking advantage of locations that have ice cream treats to cool you off! Another tip-eat something lighter on the tummy, that you won't regret in a couple hours.
Why Dine
Not everyone is a Disney foodie or enjoys the dining as much as some. A lot of people take snacks so they can spend as much time in the parks as possible. They may hit up a quick service during their day & then jump right back into the fun. Here's why I suggest against that. The hot temperatures in the summer are bound to make even the most seasoned traveler tired. Everybody needs time to relax, cool off & enjoy a delicious meal. This doesn't mean you have to book table service meals (though I do encourage that-some of the best meals you will ever have!) – there are TONS of quick service options where you can relax with family & refresh yourself & also get a delicious meal!
Ok, now let's dive right into the best & worst restaurants in Disney World during the summer. Fun fact! In my opinion, there are few to none in the category of "worst" restaurants in Disney World! However, given the above criteria, I've broken it down in quick service & table service categories! (Table service will be a blog in the future! So be on the look out!)
Best Quick Service Meals
Nestled in Fantasyland, Magic Kingdom you're in the center of it all, but you can take a nice break from the hustle & bustle to relax in the air conditioning. This restaurant is a quaint spot, modeled after the era of Pinocchio. Take a mid day or evening break for lunch or dinner during peak heat & crowd hours. Here, you'll have your option of a wide variety of Italian style flatbread pizzas, breadsticks & so much more. For dessert, you've got choices of yogurts & sorbet-a delicious sweet treat to cool you off. This is a great option in the summer, because it is a light, healthy alternative!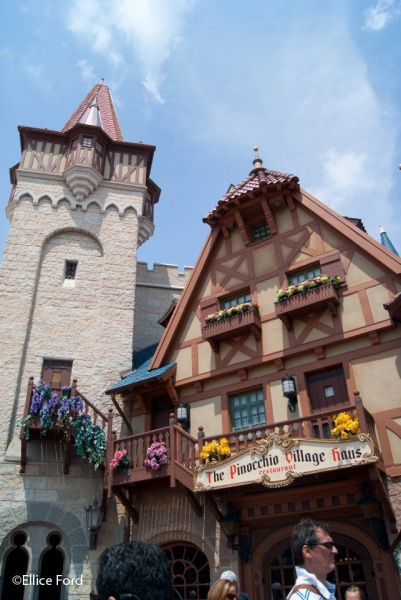 At this restaurant, you get to dine inside the beast's castle in Magic Kingdom. Need I say more? Take advantage of this unique experience, while also soaking in the air conditioning to cool off. If you're on the Dining Plan, breakfast is the most bang for your buck at this quick service location. Lunch is also a delicious option to get out of the parks in peak crowd & heat times for a breather. Dinner at this location is a signature table service restaurant. This french style cuisine is a great alternative to standard park food. You'll feel like royalty and be eating fantastic dining for just the price or credit of a quick service meal!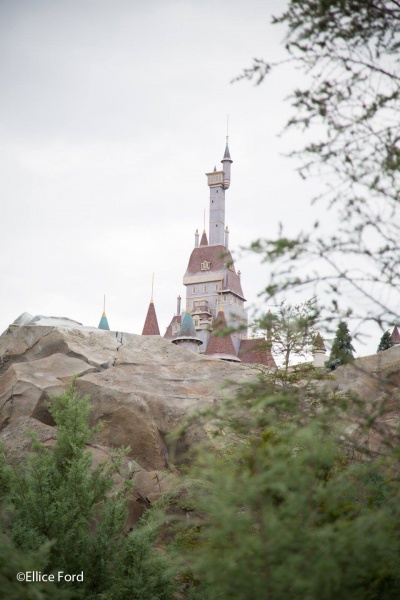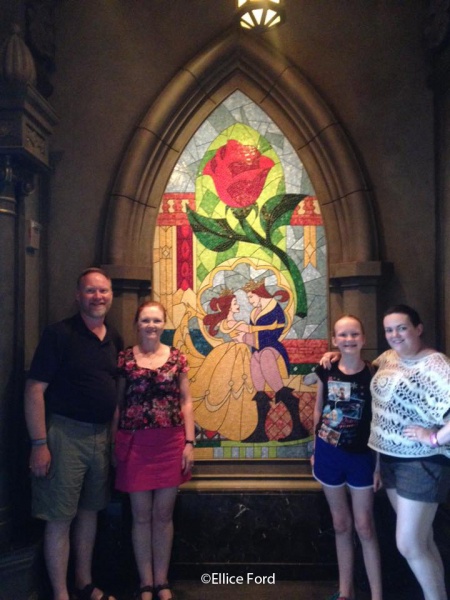 This little Mexican spot hit my list because of it's atmosphere. Serving a tex mex style cuisine, with nachos out of this world, you'll think you're at a table service meal, enjoying Mexican food! Enjoy your mid day break in the air conditioned building! Pecos Bill is settled right in the middle of Frontierland, Magic Kingdom & has a Mexican saloon atmosphere-perfect for giving you those summer vibes!
This gem is located in the Land pavilion in Future World, Epcot. This is a great spot to hit up if you've already tackled the World Showcase, and are riding those popular rides in Future World. What I love about Sunshine Seasons is the wide variety of options! Serving American cuisine, this might be the perfect fit for the picky eater in your group. There's healthy options from salads to burgers to grilled salmon. For dessert, choice from a wide variety of cheesecakes & other sweets-the perfect summer treat! SO many choices for your lunch or dinner break!
This is set to open with Toy Story Land on June 30th, so I don't have a whole lot to say about it-yet! From what I have seen, this is going to be exactly the quick service restaurant that Disney's Hollywood Studios needs! Delicious breakfast, lunch & dinner options, you can grab a quick bite to relax during your park touring. You'll be able to choose from loaded tater tots, delicious sandwiches & specialty drink options! The only downfall to this spot during the summer is it is a walk up window only so you'll need to grab a shady spot to relax. Woody's Lunch Box has been tipped over and you'll shrink down to toy size to munch your way through Toy Story Land!
The name says it all-this one made the list because it is good ole home BBQ cookin'! Get yourself chicken, ribs or a pulled pork burger! You can also get healthy options like a fruit plate or salad. In my opinion, this is the perfect meal for a summer day in Disney's Animal Kingdom! One thing to keep in mind, this is an open air restaurant so grab a shady area & stay hydrated!
This one makes the list for two simple reasons: it's delicious & blueberry cream cheese mousse. While this one is does have an open air component to the restaurant, it's got massive shade protection from the sun, allowing you to escape the heat & relax in beautiful Pandora, Animal Kingdom. (There is also some indoor seating.) You've got your choice of chicken or beef bowls, cheeseburger pods & so much more. For your drink, Satu'li Canteen provides several specialty beverage options to help you cool off! Oh, and did I mention blueberry cream cheese mousse?
Who doesn't love a delicious gourmet sandwich? Located in Disney Springs, this is a perfect, light choice for your evening at Disney Springs. Pull up a seat in some shade & relax. For dessert, you've got your choice of baked goods-from cupcakes to cookie bites!
Located at the Polynesian resort-enough said, right? The atmosphere if this restaurant alone, is reason enough to make the best summer quick service list! Any excuse to go to the Polynesian is a good one in my books. Again, just a quick boat or monorail ride away, this is a great excursion for a break from the chaos on your Magic Kingdom day. With delicious Polynesian inspired cuisine, you're sure to feel like you've floated away to a tropical paradise!
Indulge your summer cravings with this perfect restaurant in Disney Springs! Delicious grilled burgers & sandwiches, with artisanal shakes to wash it down with. This spacious, air conditioned restaurant allows you to kick your feet up & relax before you head back to your evening of shopping.
Another Disney Springs option, the meals here are a great use of a quick service credit if on the dining plan, and a great value if paying out of pocket! People go here for the ribs & brisket-and there are so many other fantastic items from the smoker! You'll get those summer taste buds buzzin' and think you're at a cookout, when really, you're enjoying a delicious meal in Disney World! This American style cuisine has tons of delicious cakes & pies to cure your dessert appetite.
Take a break from your Magic Kingdom day & head to the Wilderness Lodge-just a short boat ride away! You will literally find everything from pulled pork, burgers, flatbreads to chicken & waffles. The Wilderness Lodge in & of itself gives a summery vibe & is worth exploring. This restaurant is a good excuse to get over there! Good ole home cookin' with an outdoorsy feel at the Wilderness Lodge-this is the perfect addition to your summer itinerary!!
Honourable Mentions!
While not a restaurant, this one is worth mentioning! Cool down from an afternoon at Epcot & head over to Disney's Boardwalk resort and indulge Ample Hills ice cream! A wide variety of delicious flavors to cure that sweet tooth and cool you down!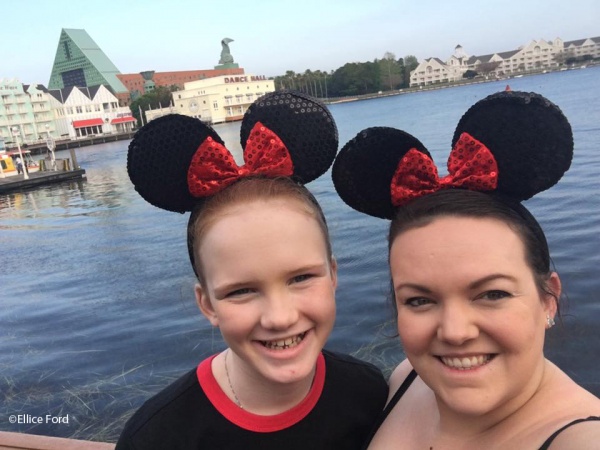 Again, not a restaurant, but worth checking out! Take a mid day break from your Magic Kingdom day & head to the Plaza Ice Cream Parlor on Maine Street U.S.A. You'll be able to cool down with a sweet treat-anything from ice cream sandwiches to Mickeys Kitchen Sink Sundae-served in souvenir Mickey pants kitchen sink & serves many!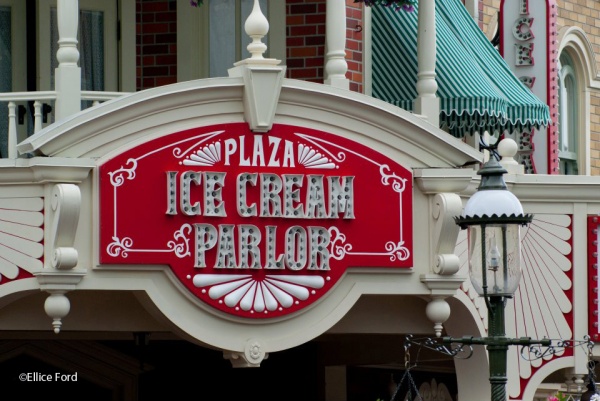 Worst Quick Service Meals
It is with great sorrow that this one hits my worst list. Casey's Corner is full of delicious American cuisine from corn dog bites to the infamous foot long hot dogs loaded with mac n cheese or chilli! Problem with a place like this on a hot summer day is that it's not the lightweight meal you should probably be having this time of year. The other issue is that there's not a ton of indoor seating & you may have to pull up a chair outside. While it is semi-shaded, I still find it very hot because it's just such open air. I'd head somewhere else on your Magic Kingdom day!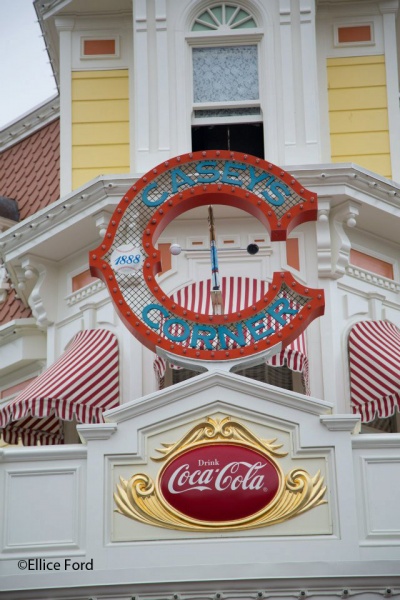 Also located in Magic Kingdom, this is another one that I am sad to report makes the worst list! Their chicken & waffled sandwich is to die for. And the fruit & nutella waffle? YUM! My complaint here, even on the best of days, there is little to no seating. On an already hot day, you want to pull up a seat in the shade or air conditioning to relax before heading back out. Unless their delicious chicken & waffle sandwiches are on your must do list, I would really suggest choosing another delicious option!
It's no secret that Disney's Hollywood Studios is in need of some serious delicious quick service alternatives. Fairfax Fare definitely fits the bill for that. You'll find American favorites like pulled pork burgers, empanadas & other American/Tex-Mex style cuisine-which sound great! But maybe not the best option for a hot day. Fairfax Fare also has limited seating. There is a sheltered area nearby but tables are hard to come by. I'd choose a table service restaurant to take a break from the park!
In the Mexico pavilion in Epcot, you'll find a beautiful little restaurant filled with authentic Mexican style cuisine such as tacos, refried beans and so much more. I'm not a huge Mexican cuisine lover, so maybe that's why it made my list. My complaint about this location, is the lack of shade & limited seating. Add Mexican food to the mix & you may end up even warmer than you already were! With all the options in Epcot, I think there's better out there!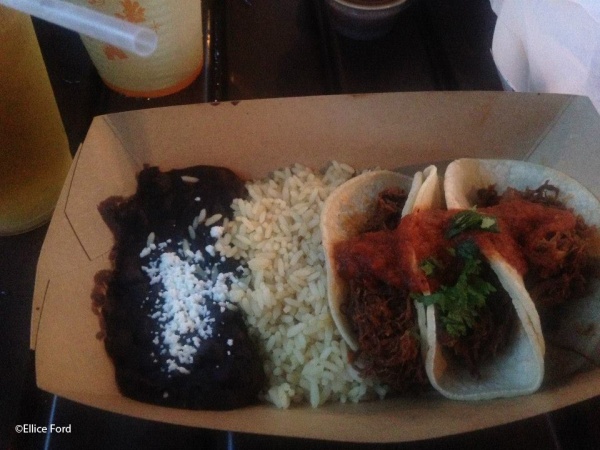 Another one of my favorites that had to make the cut. Delicious deep fried fish & chips from the U.K. pavilion in Epcot, they know how to make you crave more! The thing about this spot is, nothing about it screams "summer" to me. The lines can often be long for this authentic fish & chips experience-not to mention the lack of seating! While delicious, there's better ways to take your mid day break than in another line & eating your food in the heat. If you're travelling during the summer, I definitely don't think this one is a must do for your list!
Located in Disney's Animal Kingdom, this Asian inspired restaurant is a great alternative to the table service Yak & Yeti! With a similar cuisine to the table service lunch & dinner, it's an incredible value. The only reason this one made the list was the seating is the lack of seating! If you don't mind the heat, grab a seat where ever you can & dine! With that said, Make sure you stay hydrated & do allow yourself a break from the heat!
There you have it!
A detailed breakdown of the best & worst counter service restaurants during the summer in Walt Disney World. Like I mentioned previously, there really are no bad choices when it comes to choosing a restaurant. Honestly, as long as you head somewhere out of the heat during peak heat times, you are set! If you're looking for somewhere to increase the summer vibes, definitely give some of my suggestions some consideration.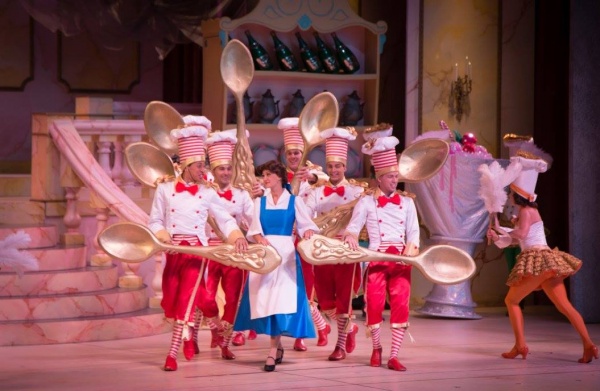 What are your suggestions for the best and worst counter service restaurants at Walt Disney World during the summer months? Share in the comments, or on Facebook or Twitter.
Did you like this article? Make sure to share it with your friends! Check below for easy ways to share!