This post may contains affiliate links for your convenience. If you make a purchase after clicking a link we may earn a small commission but it won't cost you a penny more! Read our full disclosure policy here.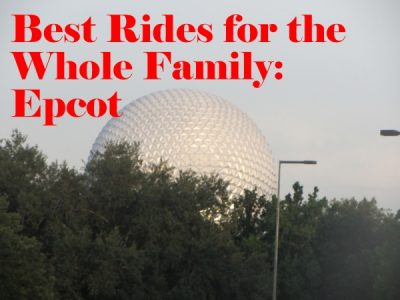 Walt Disney World's Epcot is a great place for families.  Although many feel like this park can be skipped with kids, there is a lot of options for families visiting the park.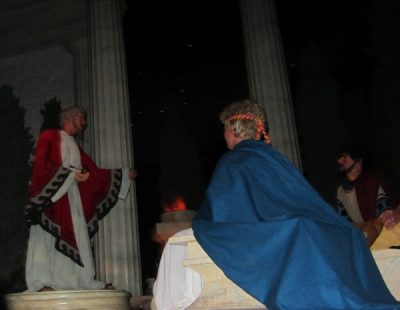 Scene from Spaceship Earth
Start off with a ride on Spaceship Earth.  This slow moving ride, will take the whole family through history.  From the Egyptians to the invention of the computer, you are able to see the different inventions that have changed our world.  This is a slow moving ride making it great for riders of all ages.  Some areas are dark, but it isn't scary dark more nap dark.  Spaceship Earth is a great option for families.
Figment (Photo by Rikki Niblett)
Stop by and see Figment in Journey into Imagination.  This slow moving track ride will take the family through five different sensory labs.  The charming Dr. Nigel Channing will explain how the five sense capture imaginations; however, his lessons are interrupted by Figment.  Riders will get a kick out of this fun-loving Figment.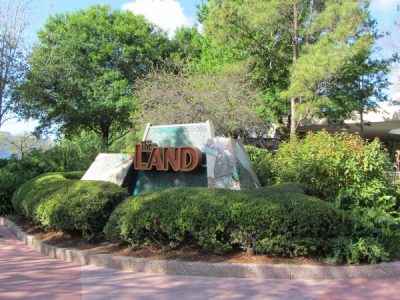 The Land Pavilion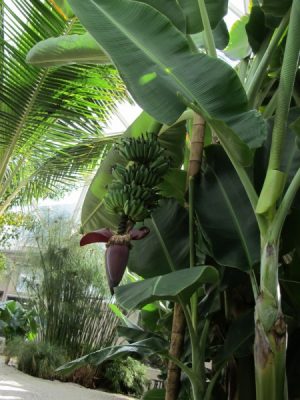 Amazing food in Living with the Land
In The Land Pavilion you can find Living with the Land.  This boat ride will take you on a leisure ride through the green houses of Epcot.  Ride through a variety of different ecosystems and learn along the way.  Even though kids might not catch all of the learning, they will be amazed at the unique food and aquariums.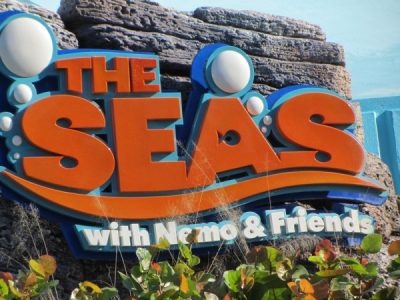 The Seas Pavilion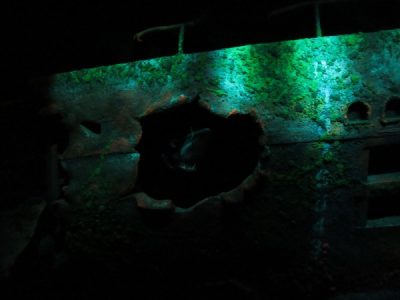 Bruce on The Seas with Nemo and Friends
Head over to The Sea Pavilion where you can find another great ride option.  The Seas with Nemo and Friends is where guests can ride through the movie along with Nemo, Dory and Crush.  Young and old a like will enjoy seeing Nemo.  Don't miss the look into the live aquarium where real fish bring the story to life.  Again, like Spaceship Earth, this slow moving ride is great for the whole family.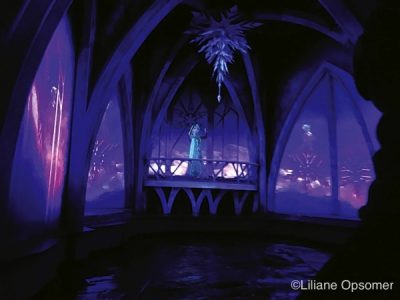 Frozen Ever After (Photo By Liliane Opsomer)
Once you have taken in The Land and Sea Pavilions, head on back to the World Showcase.  Back in Norway you can find the sisters of Arendelle at Frozen Ever After.  This boat ride takes riders through a "Summer Snow Day"  full of songs and favorite Frozen friends.  Everyone will love the great music and sights on this ride.  Don't forget to stop by and meet Anna and Elsa.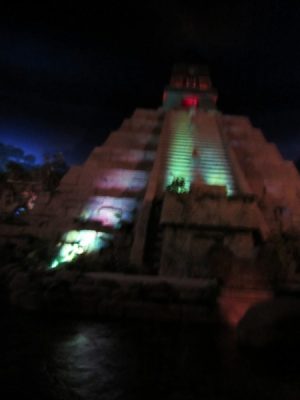 Temple in Mexico
From Norway, head on over to Mexico and ride the Gran Fiesta Tour Starring The Three Caballeros.  This slow moving boat ride will take riders through scenes of Mexico as well as past a temple.  Help the three amigos try to find Donald as he travels around Mexico.  Kids will enjoy looking for Donald while adults can enjoy the relaxing, calm of the boat ride.
Although Epcot doesn't have a lot of rides for families with super young ones in mind, the ones that they do provide are top notch.  These slow moving rides through gardens, history, Arendelle, the ocean and Mexico are great for the whole family to experience together.  Don't forget to take time to enjoy the many different shows throughout Epcot's World Showcase.  These are often great for the whole family as well.  Next time the family heads to Walt Disney World, don't skip Epcot!
Which are your favorite rides for the whole family at Epcot? Share them and why in the comments. 
Did you like this article? Make sure to share it with your friends! Check below for easy ways to share!