This post may contains affiliate links for your convenience. If you make a purchase after clicking a link we may earn a small commission but it won't cost you a penny more! Read our full disclosure policy here.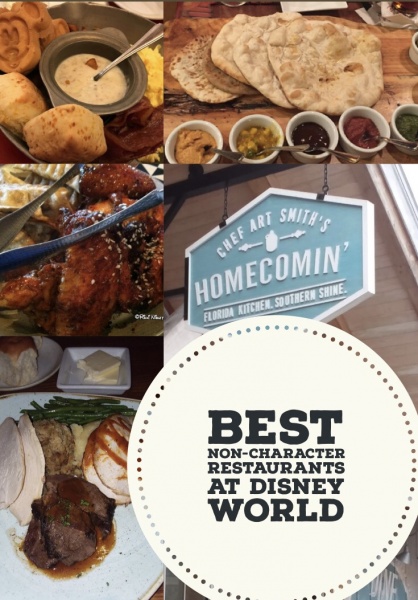 With all the dining options available in Walt Disney World, it can be a little overwhelming when it comes time to make your Advance Dining Reservations. If you have children, or if you simply like meeting characters, feel free to check out my list of best character meals ! If you are adults only who do not like characters, or maybe you want this trip to be character free, there are still so many delicious options for non-character restaurants too. I am not one for 'fancy' restaurants like the signature restaurants, so I will focus on non-signature as well! So here is my list of the best non-character restaurants at Walt Disney World.
1) 'Ohana
So although the 'Ohana breakfast has characters, the dinner does not & it is likely the MOST popular restaurant on site, and therefore, the most difficult one to get advanced dining reservations for. I have been lucky enough to dine here a few times. It is a must do (if I can snag it!) every single trip. It is a family style dinner, that starts out with a skillet full of pot stickers, noodles & so much more. Then, you'll be presented with meat skewers fresh off the open fire grill & can choose from shrimp, beef, pork & chicken. For dessert-you have to try the bread pudding! Located at the Polynesian Resort, this restaurant's atmosphere and endless supply of delicious food, makes number one on my list for those reasons. Another pro tip-head here on a non-park date and try to make your reservation for the same time as the Magic Kingdom fireworks. They pipe in the music & it makes your dining experience truly magical.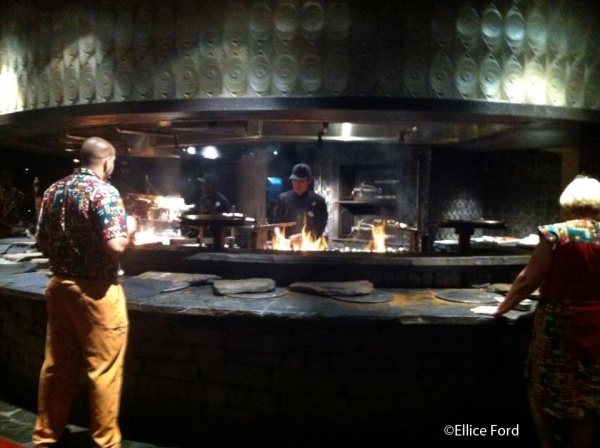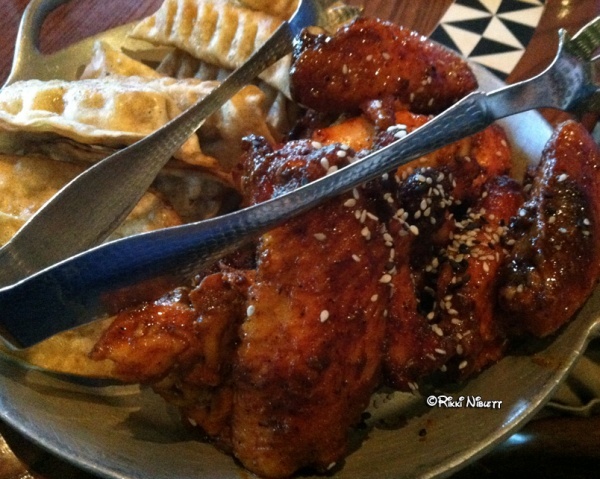 Walt Disney World does not have a whole lot of pizza options that are out of this world. BUT! Via Napoli is seriously incredible. Located in the Italy pavilion in Epcot, there are tons of Italian options if you are not a pizza lover. The thin crust, authentic Italian, wood fire cooked pizza, whisks you away & makes you feel like you are in Italy! Our family split a half meter pizza. Half was meat lovers and half was just cheese. I cannot express it enough-get yourself a reservation here!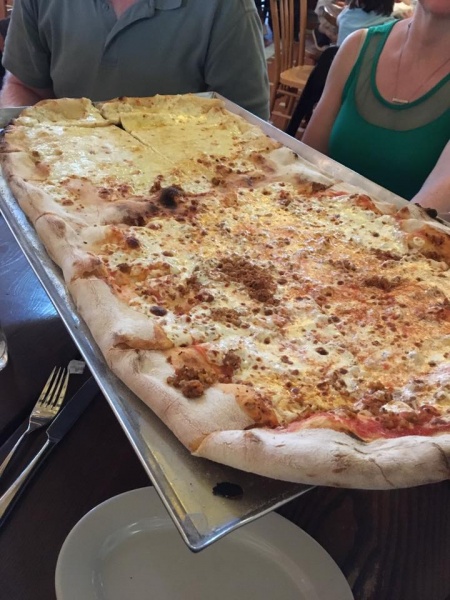 Located in Disney Springs, this popular restaurant is still fairly new & quite difficult to get an advanced dining reservation at. So hard, in fact, that I have not been able to go yet! It is top on my list for my trip next year. If you are looking for some down home southern cooking comfort food-this is the spot for you! Indulge in delicious fried chicken, mac & cheese, hummingbird cake and tons more. This restaurant has had nothing but fantastic reviews!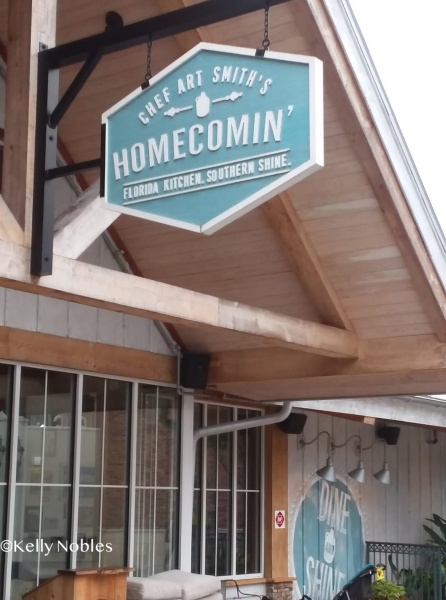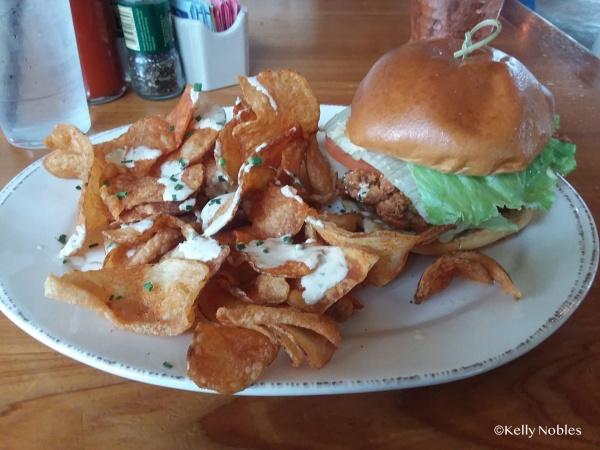 Heading back over to Epcot, this time in the Canada pavilion. I had to represent my home country! In all fairness, this is seriously one of the best restaurants on property in my opinion. The steak is simply incredible! This is a signature dining experience, but I truly do love it. A must do for me almost every trip!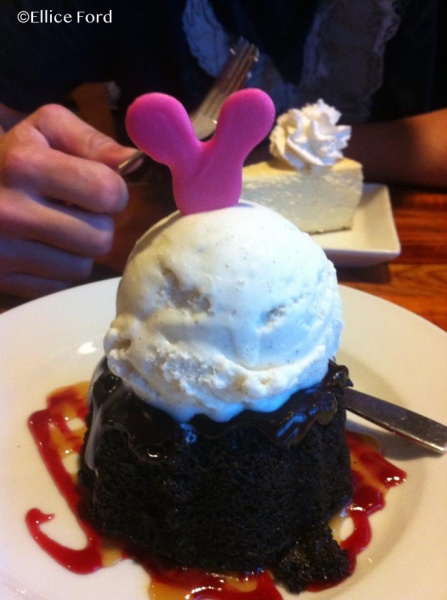 Sanaa is located at the Animal Kingdom Lodge, which in & of itself, is worth the trek over! Take a lunch or dinner break on your Animal Kingdom day, or make it a fun outing on your off park day! You get to dine alongside the animals that the Animal Kingdom Lodge has right on site. While you may not get a window seat, you are bound to get a great view. You can always ask for a savannah view seat when you arrive. If they can't accommodate that request immediately, you may be able to wait a bit for that seat! With African inspired cuisine & delicious American favorites like steak-there is something for everyone! Last tip-make sure you order the bread service with all sauces!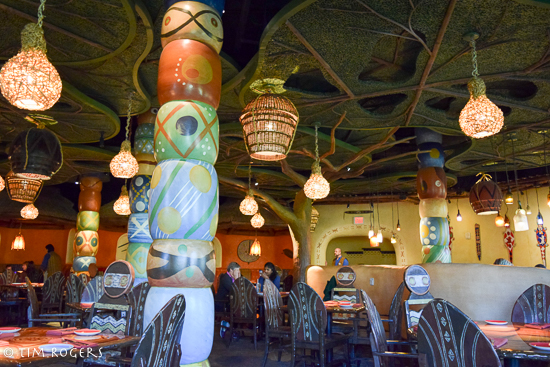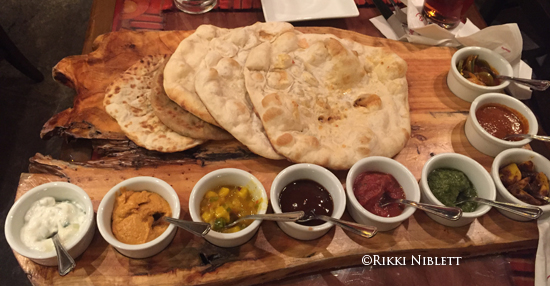 Head on over to the Wilderness Lodge & indulge in a family style platter of good home eatin'-corn, ribs, you name it! For breakfast, you get a platter of waffles, biscuits, eggs & more! The Wilderness Lodge is a fantastic resort that is worth checking out on your trip, if you haven't already. The log cabin style resort makes you feel like you are truly experiencing the great outdoors-right here at Disney World! Just a boat ride from Magic Kingdom, this is an easily accessible option, too. Whispering Canyon comes along with some fun antics too-make sure you ask for a straw or extra ketchup 😉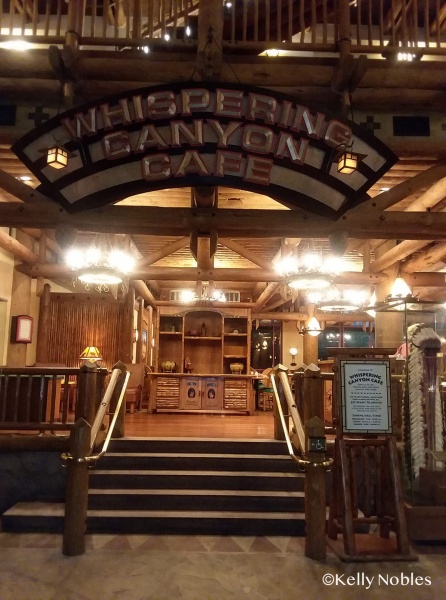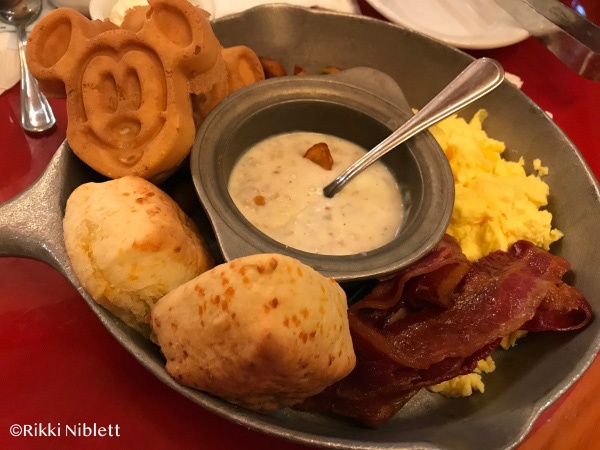 Two words-tonga toast. Three more words-macadamia nut pancakes. YUM! You have to head over to the Polynesian resort & enjoy breakfast at Kona Cafe. Their dinner is great too-but this spot is known for their breakfasts. The Polynesian is my favorite resort on property, and conveniently on the monorail to my favourite park-Magic Kingdom. This is a great spot to kick off your Magic Kingdom day!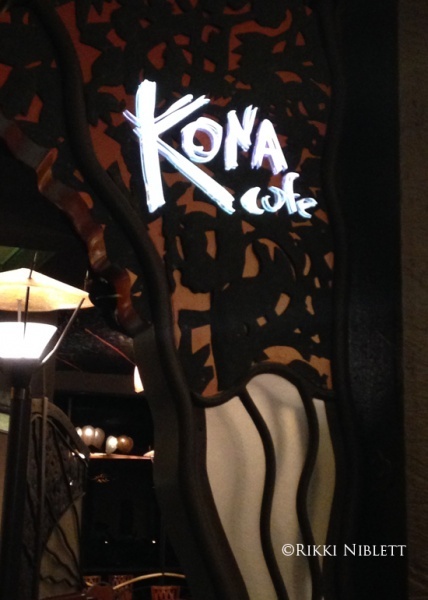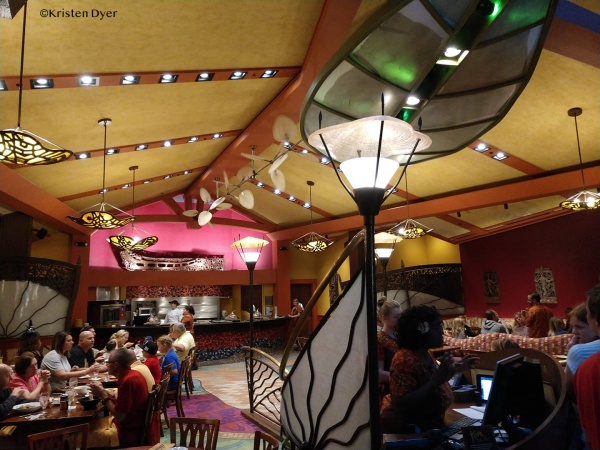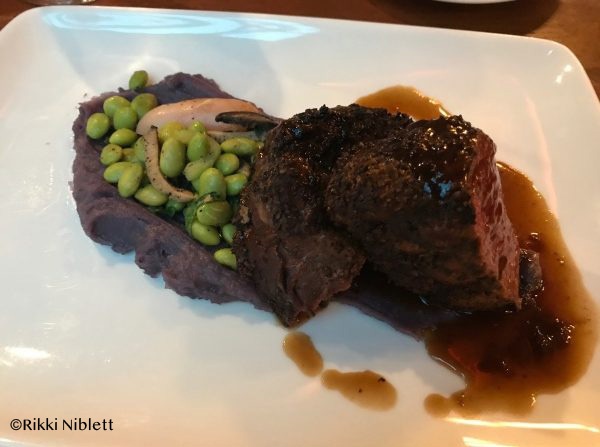 While the food at this place is nothing to write home about, I do really enjoy this restaurant. It is standard comfort food, like steak (which is quite good for a 'low' end restaurant!), burgers, salads and more. This one makes my list because of the atmosphere. You get to dine 'under the stars' while enjoying old sci fi movies & cartoons on the big screen. If you want to wait a little bit for your table, you may even get to dine in a car if you request it!! It really is a ton of fun for all ages. And the food, while not spectacular, is good as well!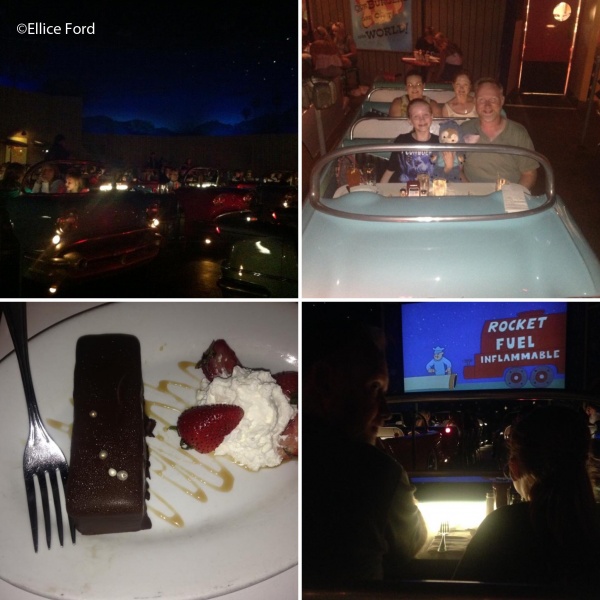 Mama Melrose is a little overrated in my opinion, but it makes my list because it is delicious Italian food at Disney's Hollywood Studios! It also makes my list because it is a great option to take advantage of the Fantasmic! dining package. I've dined here a few times for that reason and enjoyed chicken Parmesan, steak & various pastas. All delicious! And the sangria is perfection!! This place is kind of a one & done for me, but for those who want the Fantasmic! dining package, don't want to use two credits at Hollywood Brown Derby & don't like Hollywood & Vine's food or characters, this is a fantastic choice.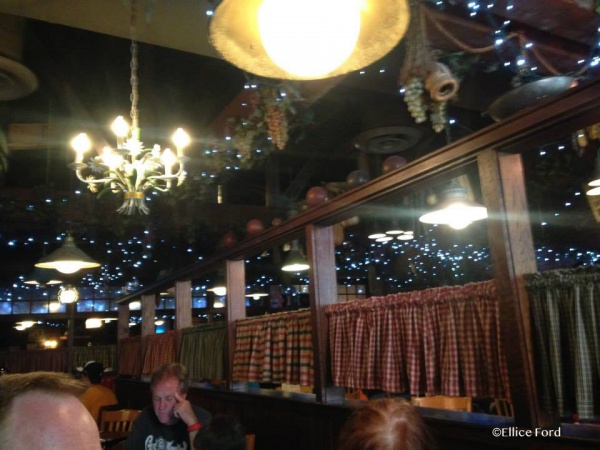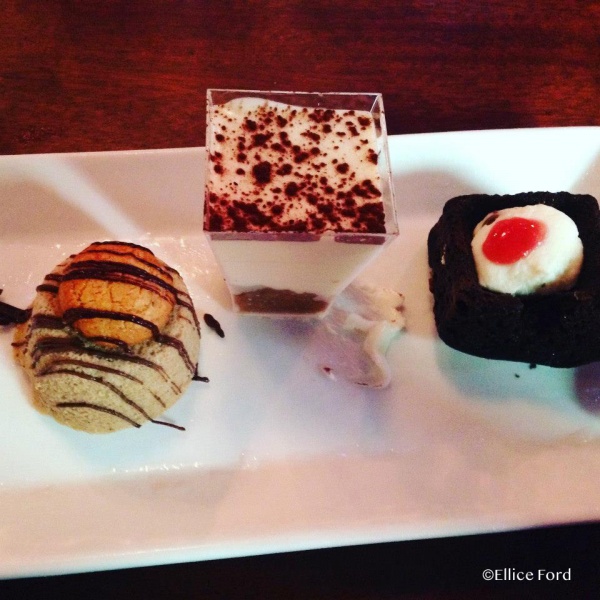 Located in Liberty Square inside the Magic Kingdom, you'll find this hidden gem that is family style classic American turkey dinner. This spot is great if you're in Disney for Thanksgiving. Even if you're not, you'll enjoy green veggies, turkey, roast beef & so much more. This place is a little underrated! You get so much bang for your buck, and it's just like having a nice meal at mom's! While this is kind of a one & done for me, it is always on the top of my list of backup options.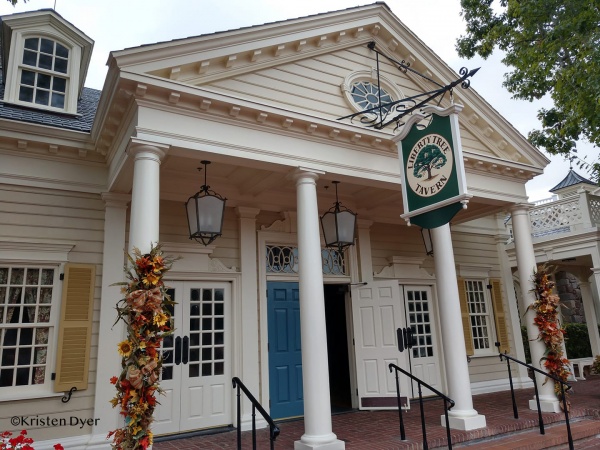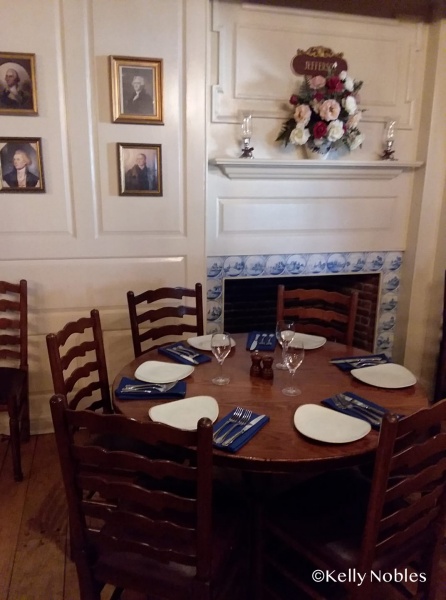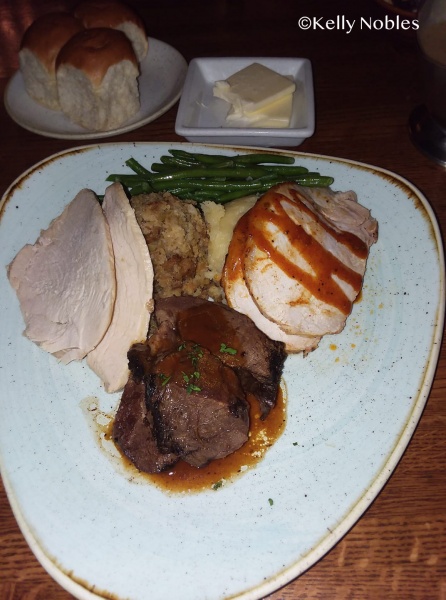 There's my list of delicious non-character restaurants! I am pro character, so character meals are a must do every trip. However, I totally understand the need for having non character meals & I also do lots of those each trip.
Do you have favorite non-character restaurants at Walt Disney World? Let us know in the comments or on Facebook or Twitter.!
Did you like this article? Make sure to share it with your friends! Check below for easy ways to share!
Want to visit Walt Disney World? Contact The Magic for Less Travel for more information and a free, no-obligation quote.

Incoming search terms:
https://www themouseforless com/blog_world/best-non-character-restaurants-walt-disney-world/
best non character meals at disney world