Foodie Friday: Top 10 Disney Dining Plan One-Credit Table Service Meals
|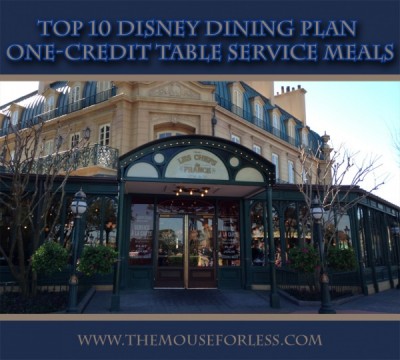 One of the most popular times of the year is back! Free Dining is currently being offered to guests for Fall travel.  While most restaurants are available on the Disney Dining Plan for guests to choose from, there are a few that are higher in cost, which means that the value is definitely better. (For more information about the Disney Dining Plan, make sure to read about it here.)
Today, we're going to take a look at which restaurants are the best options to choose when trying to maximize the Disney Dining Plan.  Of course, this guide is also applicable to guests who pay for the dining plan too. (Perhaps even more so, so you can get the most of out of the cost you spent on the plan.)
There are a few things you should know when I compiled this list.  First, all the restaurants I will be discussing I am suggesting based of their dinner menus.  If you are on the Disney Dining Plan, dinner is going to be the key to getting the most out of the plan, due to the higher dinner menu costs.  Second, this is based off of the overall menu.  There are going to be certain restaurants that have more expensive items on the menu, but I decided to take a look at the overall offerings.
One thing you will notice is that for the most part, the character meals are going to be some of the most expensive options out there.  Followed closely by other buffets or family-style meals. This is because 1. with the character meals, you are paying to dine with the characters, which comes at a premium and 2. these meals are typically all-you-can-eat.
So, let's dig in!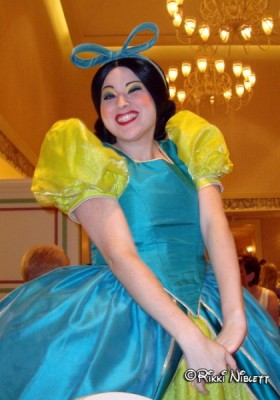 1900 Park Fare:  This character dinner features Cinderella, her Step-mother and Step-sisters, as well as Prince Charming. The restaurant is found downstairs at Disney's Grand Floridian Resort. The meal is a buffet with a lot of different options, such as sushi, ribs, seafood, kabobs, and strawberry soup.  The meal averages between $38.33-$42.59 per Adult, prices vary by season.  Make sure to check out the menu for more info.
Boma: An African-inspired buffet, found at Disney's Animal Kingdom Lodge, Boma is one of the most unique options guests can choose.  Menu items are unique and include dishes like Coconut Curried Green Bean with Tofu, Carrot Ginger Soup, Whole Durban Spiced Roasted Chicken, and they are famous for the Zebra Dome dessert. This buffet runs between $38.33-$42.59 per adult and prices vary by season. Here is a look at the menu for more info.
Crystal Palace:  This is a character meal, featuring Winnie the Pooh and friends!  It can be found at the Magic Kingdom on Main Street USA and it's themed around an arboretum.  The buffet costs $39.40 – $43.66 per Adult (dependent on season.)   Menu offerings include meats, salads, pastas, chicken nuggets, and more.  Make sure to check out the menu for all the details.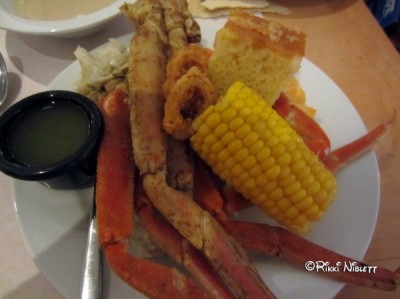 Cape May Cafe: If you like seafood, this is the place for you!  Found inside Disney's Beach Club Resort, you will immediately be able to find the restaurant thanks to your nose. This beachy-themed restaurant serves things like Snow Crab Legs,Batter-fried Shrimp, and Steamed Clams.  Of course, there are non-seafood menu items as well, such as Hand-carved Strip Loin, mashed potatoes, Pasta of the Day, and chicken.  Cost of this meal ranges from $38.33 – $42.59 per adult, dependent on season.   Here is a look at the full menu.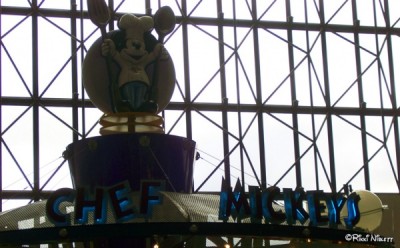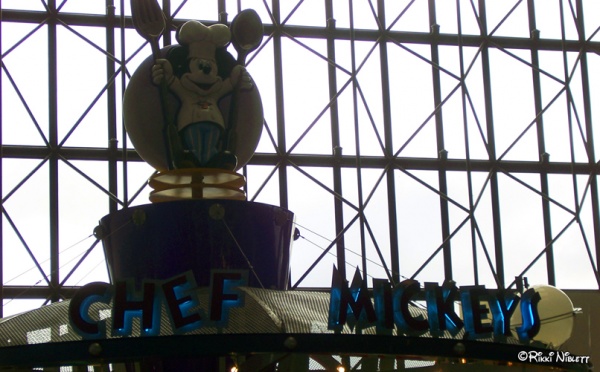 Chef Mickey's: If you are looking to dine with Mickey, Minnie, Donald, Goofy, and Pluto, this is the meal for you!  Menu offerings here seem to change seasonally, but can include items such as: Beef Bourguignon, Chiptole BBQ Chicken, Roasted Pork & Fluffy White Rice with Red Beans, Mickey Cheese Ravioli, and more.  Full menu offerings can be found here.  This meal typically runs anywhere from $41.53 – $46.85, per adult, based off the season.
Garden Grill:  This restaurant, found in The Land Pavilion at Epcot is typically low on the radar for many, but it is a very good use of a Disney Dining Plan credit.  The meal is served family style, with plates brought to the table that are refilled as needed. Dishes include beef, turkey, fish, mashed potatoes and more.  This meal is also a character meal, with the opportunity to meet Mickey, Pluto, Chip and Dale.  Meal costs typically run from $37.27 – $41.53, per person, depending on season. The full menu can be found here.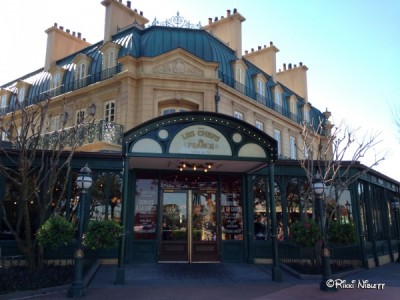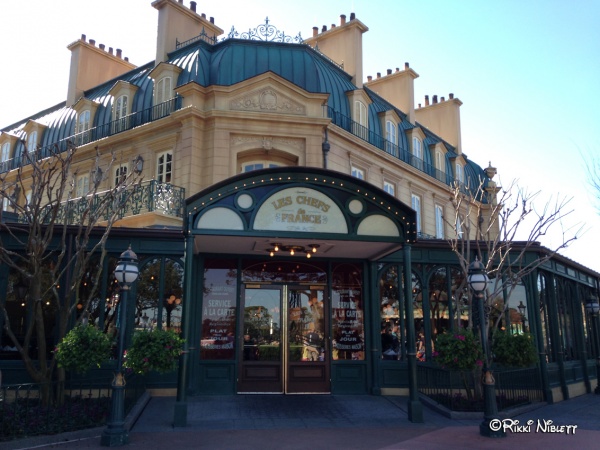 Chef's de France: Located in the France Pavilion at Epcot, this is one of only two regular table service meals. Guests choose from a selection of French menu options including Beef short ribs, Duck breast and leg confit, Grilled tenderloin of beef and more.  Entree menu items run from $18.99 – $31.99.  With most items closer to that $31 price tag.  Desserts typically cost $8.99 each.  For more information, make sure to check out their menu.
Princess Storybook Dinner:  This is the best place to have dinner with the Disney Princesses, especially for those on the Disney Dining Plan, since it is only one table service entitlement, where as the other heavily trafficked princess meal, Cinderella's Royal Table, is two table service entitlements.  Located at Epcot's Norway Pavilion at Akershus, this meal allows guests to potentially meet Snow White, Belle, Princess Aurora, Jasmine, Mulan, and Mary Poppins.  This meal also includes a photo package with the cost. Dinner also includes a buffet plus an entree served at your table, as well as a family-style dessert plate.  Guests can choose from entrees such as Pan-seared Salmon, Oven-roasted Chicken Breast, Grilled Pork Chop, and more.  This meal runs from $46.85 – $55.37, per adult and the price also varies seasonal.  Take a look at the full menu.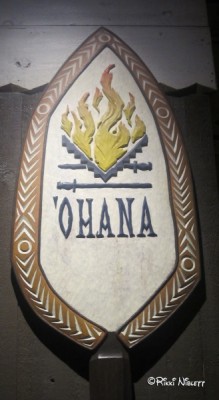 'Ohana:  This island-flared meal is found at Disney's Polynesian Resort and the meal is served up family-style.  Dinner sees no characters, but the restaurant offers fun activities such as coconut races, hula dancing and more.  Guests are served bowls of veggies, noodles, and pot stickers to split amongst the table.  Cast Members also come around with large skewers of meat, which they will readily give you pieces of. The meal costs between $36.20 – $42.59, per adult, and prices vary by season.  Full menu offerings can be found here.
Tutto Italia:  While there are a few pasta dishes here can be less expensive, there are also quite a few dishes where you'll do better using the Dining Plan here.  Dishes run from $18-$30, but what really makes the Dining Plan a good option here is actually for dessert.  Desserts run from $8 – $14!  That absolutely bumps up the Dining Plan value! Here's a look at the menu!
There is one Honorable Mention that I will make note of, however, the reason it didn't make the list is because this restaurant will be closing beginning September 30, and that is Kouzzina at Disney's Boardwalk Resort.  This restaurant would have absolutely made the list otherwise, and it's a good one to keep note of, if you're planning on visiting before it closes it's doors for good.
So, that's my list of restaurants that are the Top 10 best Disney Dining Plan Table Service meals that only take one credit.  What did I miss though?  I'm sure I missed something.  Let me know in the comments!
Incoming search terms:
getting the most out of disney dining plan
places to have supper on disneys meal plan
best use of disney table servicr
best table service use on dining credit
best table service for using dining credit
best places to use a 1 credit table service meal at disney world
best places to eat in Disney that take 1 dining credit
best places to eat in disney for table credit
which disney character meals take one meal credit
best place to eat for 1 sitdown credit at disney