This post may contains affiliate links for your convenience. If you make a purchase after clicking a link we may earn a small commission but it won't cost you a penny more! Read our full disclosure policy here.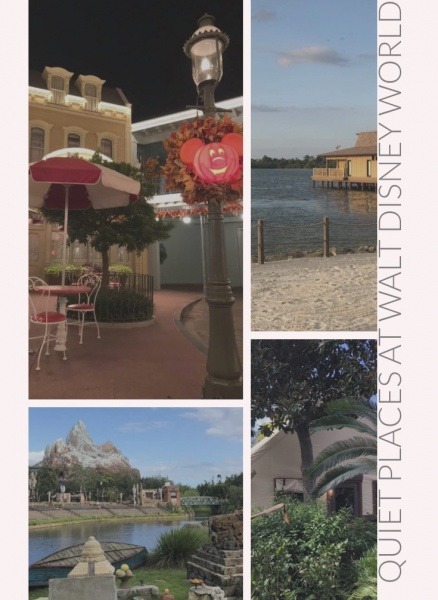 Walt Disney World is the happiest place on earth! But if we're being honest, those park days can be just plain exhausting! While I love the hustle & bustle of the parks, I also love to take a mid day break at my resort. When I can't do that, or just want to sit & unwind in the park, I like to know of some quiet go to locations away from the chaos.
Soaking up the ambience & people watching is probably my favorite part of any Disney vacation! While I live for the rides & shows, just getting to experience the joy of being in the parks is what it's all about for me.
Maybe the above applies to you too! Or, maybe you have little ones, or someone in your party has special needs, or is elderly, and sometimes you just need to escape the crowds for a little while to allow them to unwind & recharge! What are the best places to do that? I'm going to break down my favorite relaxation spots in each of the parks or a nearby resort.
Magic Kingdom
Main Street Side Street
When you walk down Main Street USA, you will find a little side street on the right hand side. It has a few little tables, some cute shop windows & there is rarely ANYONE there. This street is used primarily for Cast Members to get to where they're going, and you will notice a giant gate at the bottom of the street.
I have spent many times hiding out from the crowds in this location, but still soaking up the ambience. It's probably my favorite quiet spot!
Tom Sawyer's Island
Although Tom Sawyer's Island can be a nuisance to get to, it is such a nice getaway from the hustle and bustle. Sit in the rocking chairs, or explore the island & unwind!
Although this is a ride, it is one of the best quiet spots in Disney World. It takes you on a journey around Tomorrowland, where you can simply kick back & enjoy this lesser known gem!! Bonus-there is almost never a line and when there is, it tends to move quickly, even if it looks long!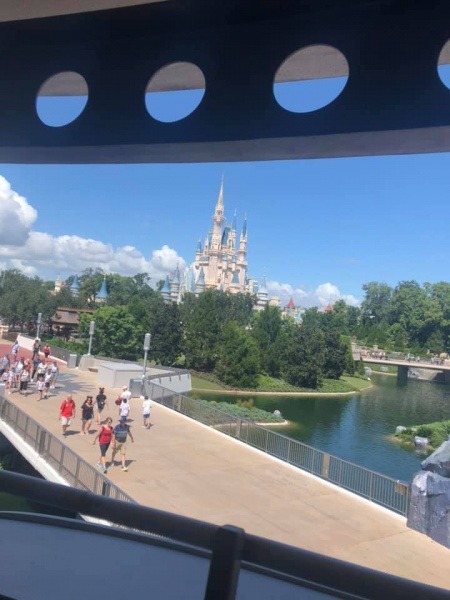 Shootin' Arcade
Over in Frontierland, you'll find a shooting' arcade. While it's not the quietest, because of the games happening, it's usually never crowded. There are some nearby steps & benches that you can perch on, catch up on your social media & relax. Pro tip: it's a great spot to watch the Festival of Fantasy Parade, without sharing elbow space!
Top of Train Station
A classic getaway in the Magic Kingdom, is the top of the Main Street train station. Although the train is not currently running due to Tron construction, it is still a peaceful getaway. The view is stunning, and it's almost never crowded! it's one of my favorite places to escape the chaos, but still be soaking in the atmosphere. It's also a great spot to watch the fireworks, but does tend to be pretty crowded.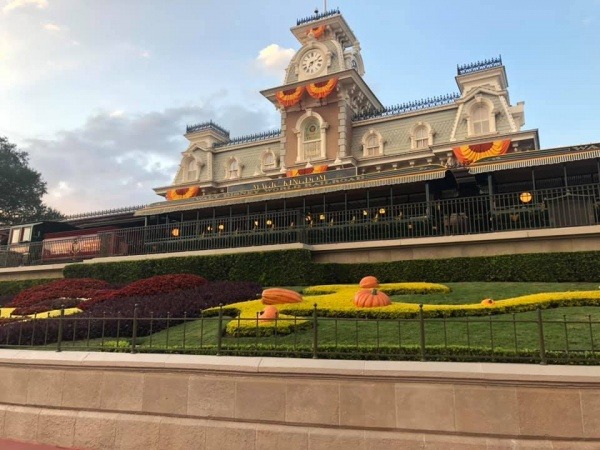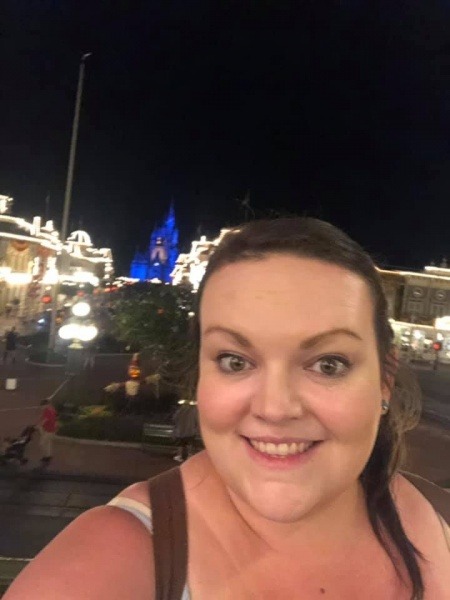 Liberty Square
Liberty Square, although there's a lot of foot traffic, is typically a pretty chill place to unwind. I love to sit on the benches near Ye Olde Christmas Shoppe, or grab some lunch at Columbia Harbor House!
Terraces Near the Hub
All those grassy patches near the hub are hands down some of my favorite spots to relax! Keep in mind – sometimes these are reserved for various reasons, particularly the fireworks as party of the dessert party. However, before & after those occasions, it's often open for people to check out! After the fireworks one night, I relaxed & waited out the bus crowds in that terrace for a solid hour!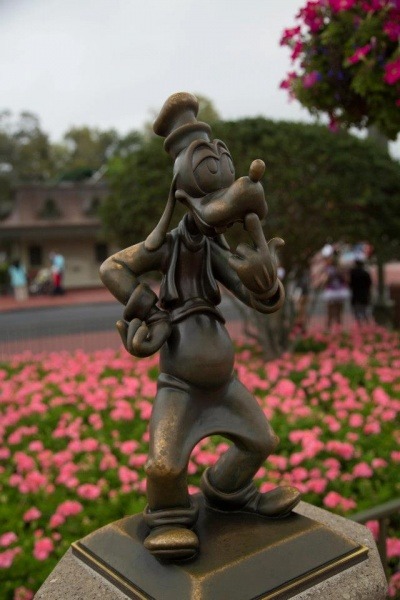 While this one does involve you leaving the park, Fort Wilderness is only a quick boat ride for the Magic Kingdom. It is well worth the trip over, for food or a wagon ride, or just to relax. I love sitting on the rocking chairs on Trail's End Restaurant's wrap around deck. I also just love strolling the grounds! It clears my head & prepares me for a busy evening at the parks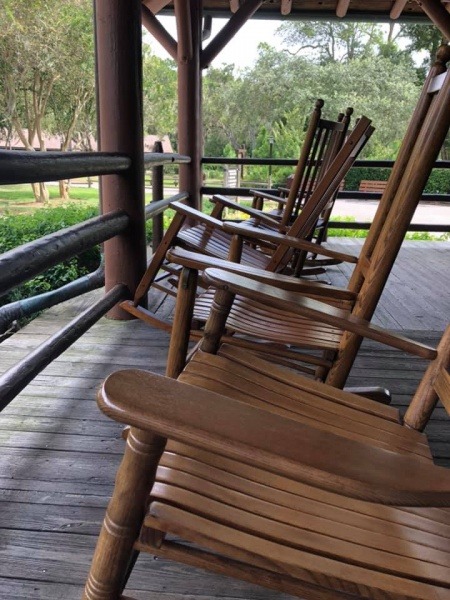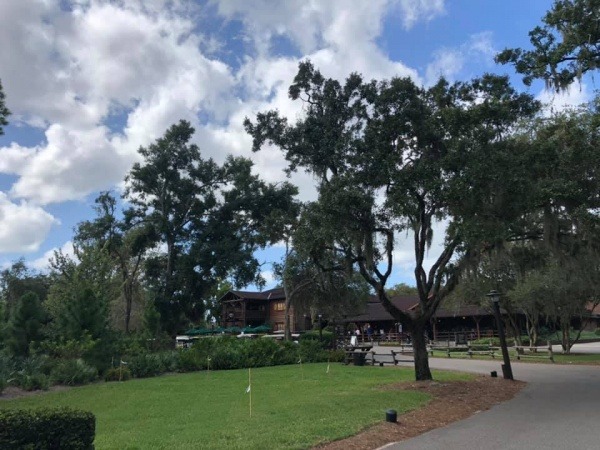 The Polynesian is one of my favorite resorts. Just the atmosphere alone is so peaceful! There is something about the Hawaiian culture that really draws me in. I love to take a mid day break there in the lobby, or on the beach.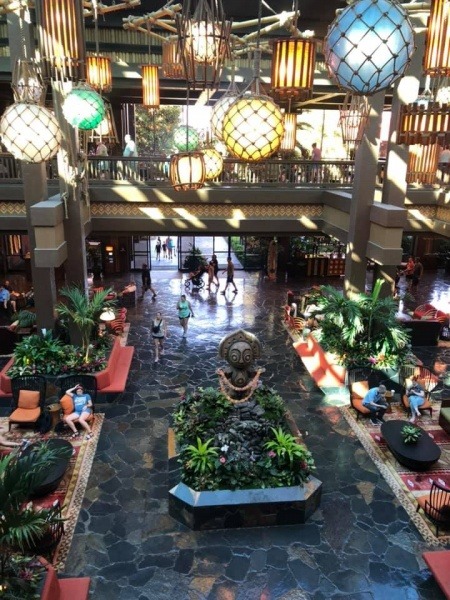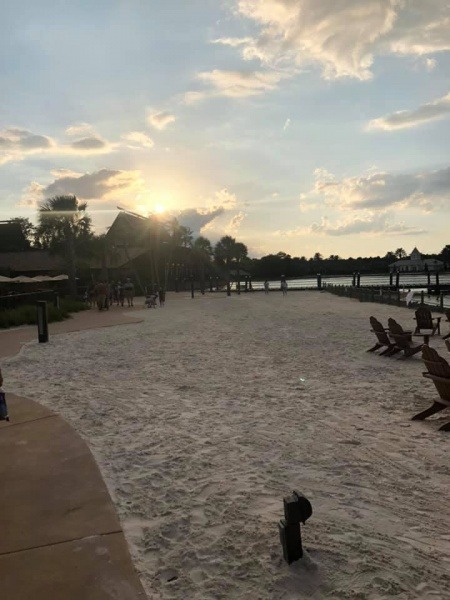 The Contemporary Upstairs Lobby
Upstairs at the Contemporary Resort, you'll find a lobby area – where you can even charge your phones & devices! A lot of people tend to use this space for business calls etc. during their trip, but, it is always empty or few people there. Grab a bench, and take a mid day break! Just a quick monorail ride away.
Lobby & Grounds at Wilderness Lodge
I cannot say it enough. Get over to Wilderness Lodge! One of my favorite resorts on property, this resort is simply stunning & so peaceful. Maybe you could schedule a dining reservation, or maybe you just want to take a scenic boat ride to this beautiful resort. Whatever you decide, it is the perfect mid day break, where you can soak up the wilderness atmosphere. Head inside to the stunning lobby, or walk the grounds to enjoy the relaxation of nature sounds & waterfalls.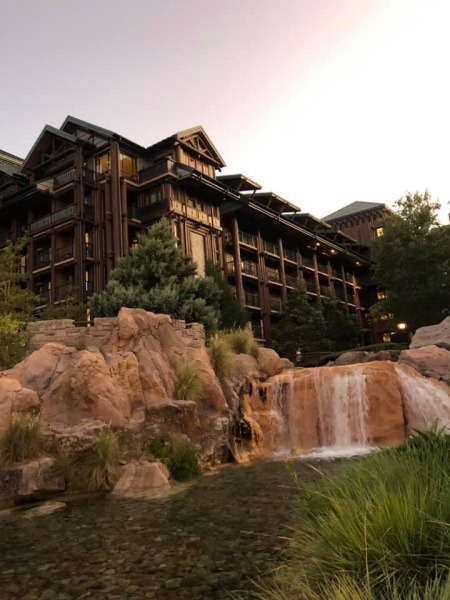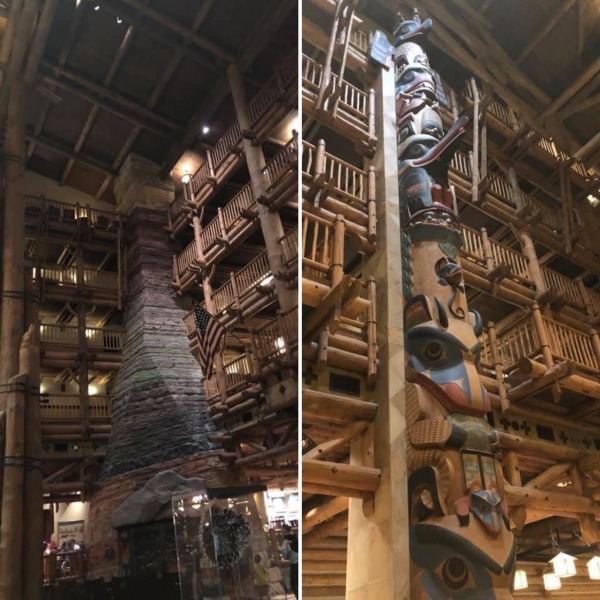 Epcot
Canada Garden
I may be a little biased, but the garden area in Canada is stunning & relaxing. I also really love the bench area just up over the steps, and at the back of the pavilion. Always so quiet!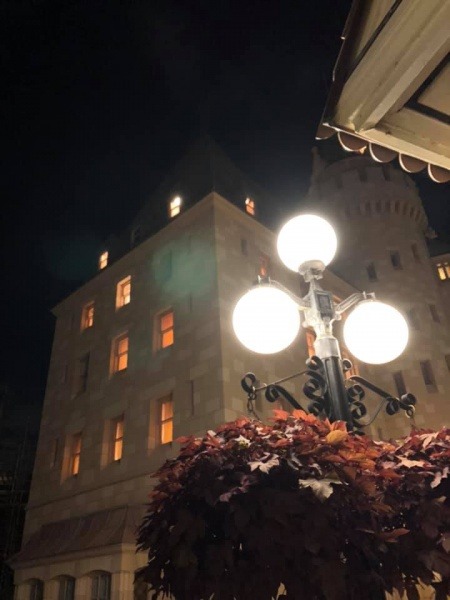 United Kingdom Garden
A classic relaxation spot in Epcot, the garden in the United Kingdom is a perfect little escape! Typically pretty quiet, unless live music is playing, you'll be glad you chose this space!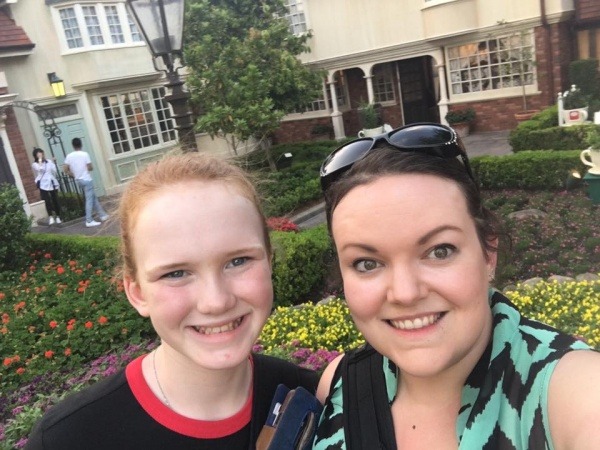 Morocco Exhibit
An underrated hidden hideaway, is the exhibit in Morocco. Head under the archway, and you'll see it on the left. Filled with unique designs, architecture & rich tiling, it feels like you're right there in Morocco! The benches allow for a nice escape, that most don't know about.
Japan Exhibit
Hands down, the lesser known quiet spot is the exhibit in Japan. Head to the back of the pavilion, over the bridge, and it's on the left. It has different exhibits, but it's been the Kawaii culture now for some time. Filled with benches, and little to no people, this is my favorite AIR CONDITIONED relaxing spot.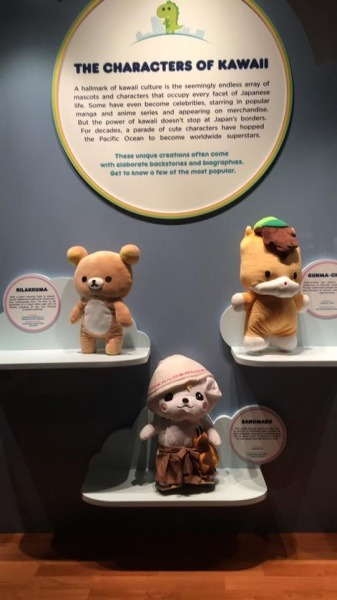 Norway Exhibit
In Norway, you'll see another exhibit – all things Vikings! While the seating is limited, it's a cool spot to check out in an air conditioned space.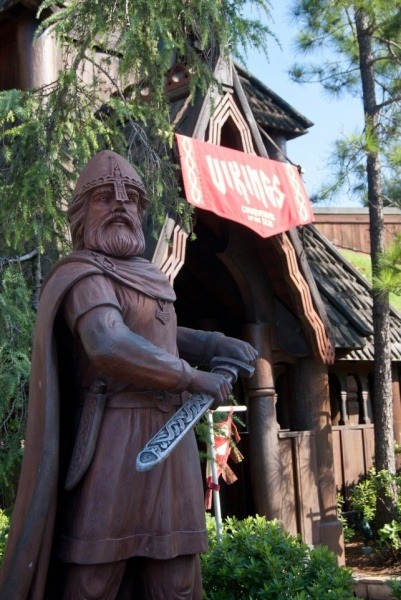 Bridge from UK to France
Underneath the bridge from UK to France is a hidden spot. Near the international gateway, where you can grab the boat or skyliner, there's little foot traffic. Grab a seat, and soak in the atmosphere.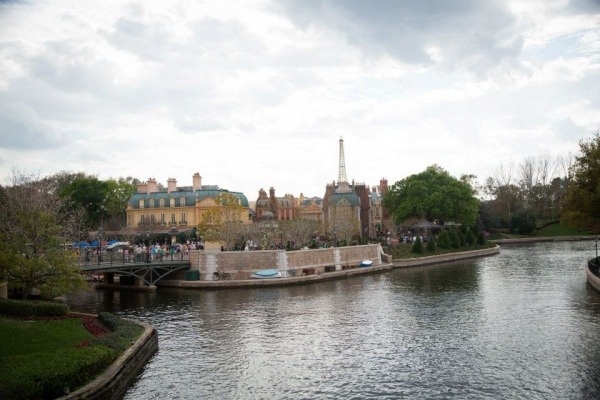 Another one of my favorite quiet getaways on my Epcot park day. Grab the boat or walk to the Boardwalk. Here, you can enjoy all kinds of food, drinks & of course, Ample Hills Creamery. It's an amazing space at night, too, filled with plenty of nightlife. I also enjoy beginning my Epcot days here. Grab a pastry at the Boardwalk Bakery, then head to the park!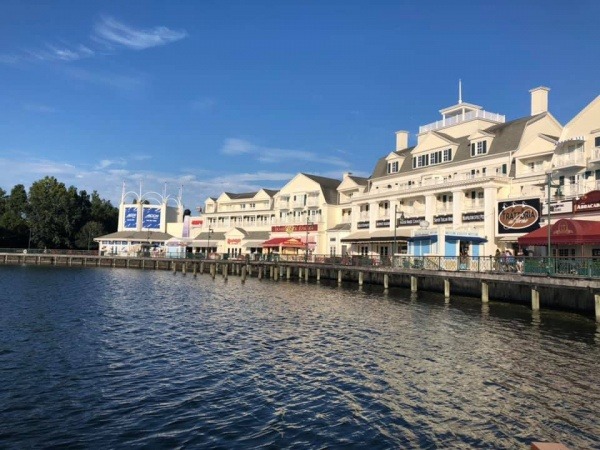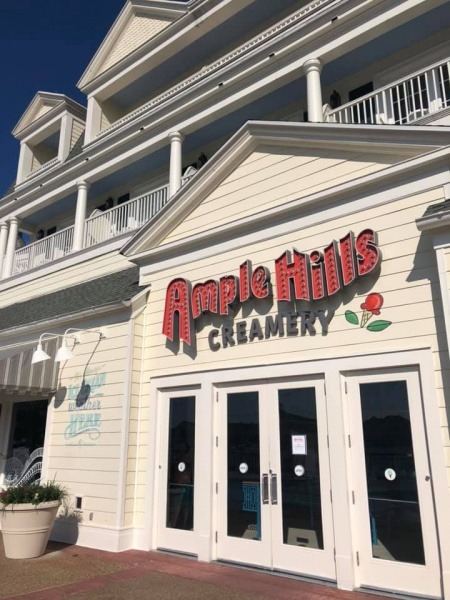 Disney's Hollywood Studios
Disney's Hollywood Studios does not have many quiet spots to get away from the crowds, unlike the other parks. Below are a few that I find relatively relaxing on my Hollywood Studios day!
Walt Disney Theater
Definitely my favorite place to take a little break. It's air conditioned, and you get to learn about the master himself! It sometimes can be a little crowded because there is a character meet & greet at the back. But, I usually don't find it too bad. While there isn't really any seating, you'll see plenty of people taking a break reading the exhibit, or grabbing a seat on the floor if you so choose.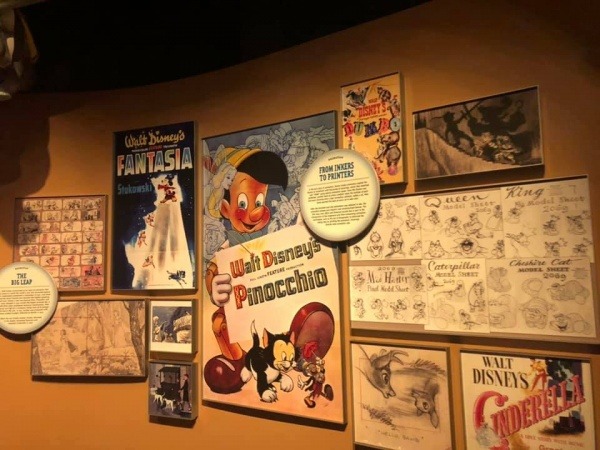 Muppets Area
One of the older areas of the park, the area next to Muppet Vision 3D is usually pretty empty! Head over, enjoy the park atmosphere, and recharge.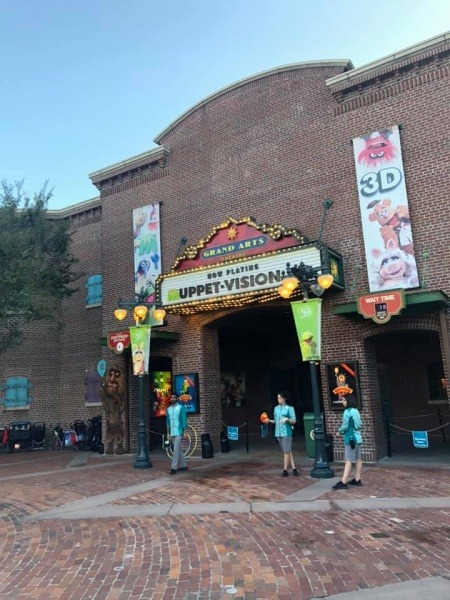 Sunset Boulevard
Last but not least, is the iconic Sunset Boulevard. Obviously, this one is a little crowded. But i always manage to find some spaces to recharge along the walk. I love the area next to the bathrooms and at the end near Tower of Terror!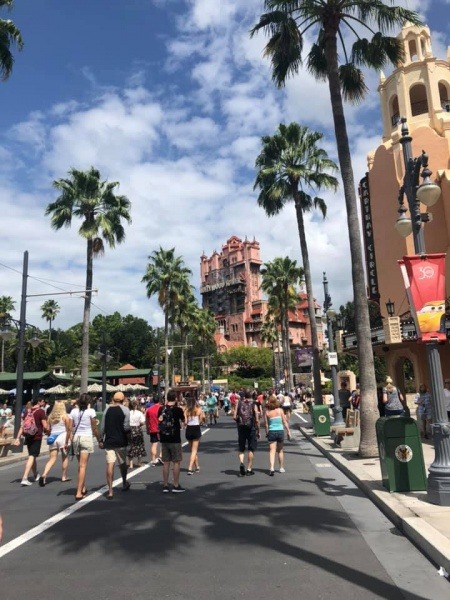 Disney's Animal Kingdom
My absolute favorite hideaway in Animal Kingdom is Nomad Lounge. It is a bar/lounge style place, but children are allowed. It is practically always fairly quiet, and the lounge itself is just so stunning & peaceful. I didn't have any food, I just relaxed with a drink. but I have heard good things about the food if you're hungry!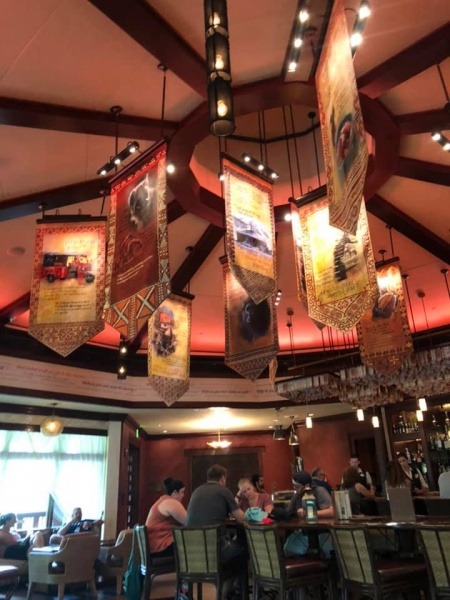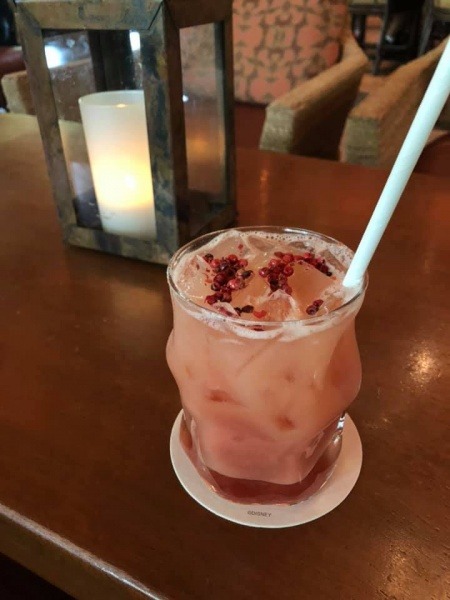 Circle of Life Tree – Outside Tough to be a Bug
This park's focal point has lots of areas to catch some shade & unwind around the trails. One of my favorite places is after It's Tough to be a Bug. Quiet, secluded, perfection!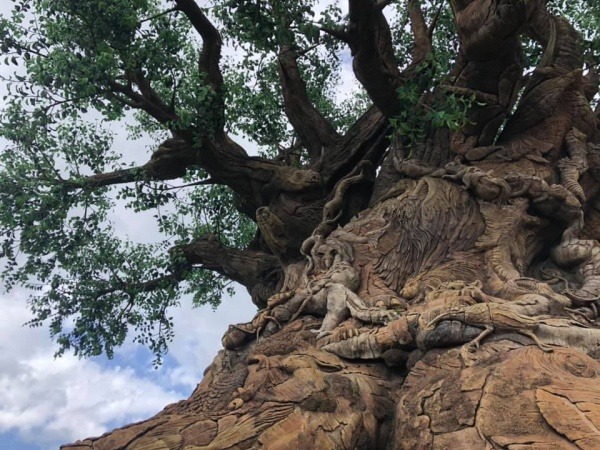 Bridge from Africa to Pandora
Over in Africa, near the Festival of the Lion King, you can access Pandora on a little bridge/foot path. I find this entrance to Pandora significantly less crowded, and it is a perfect escape. I usually stop there for a bit before heading into Pandora. I love hearing the African music in the distance, while also enjoying the magical sounds of Pandora & the bioluminescence.
Restaurantosaurus Lounge
Another awesome lounge to catch some air conditioning, is the Restaurantosaurus Lounge. Just past Dinosaur, and before Dino-land, you will see what looks like a tent. Fairly small, somewhat hidden, but absolutely adorable. The theme is traveling archaeologists who have taken a break in this tent. It's filled with all kinds of art, artifacts & much more. Again, they have food & drink at this place as well for you to enjoy.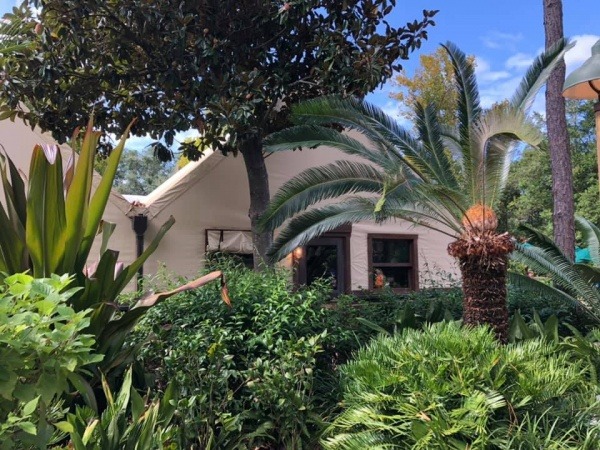 Rafiki's Planet Watch
While heading to Rafiki's Planet Watch is a bit of a nuisance sometimes, because you have to grab the train, it is worth the trip. There is so much to do over there! You can go to the petting zoo, check out the exhibit or do the Animation Experience! What I love about it there, is it's rarely busy. You can explore, or grab a bench & recharge.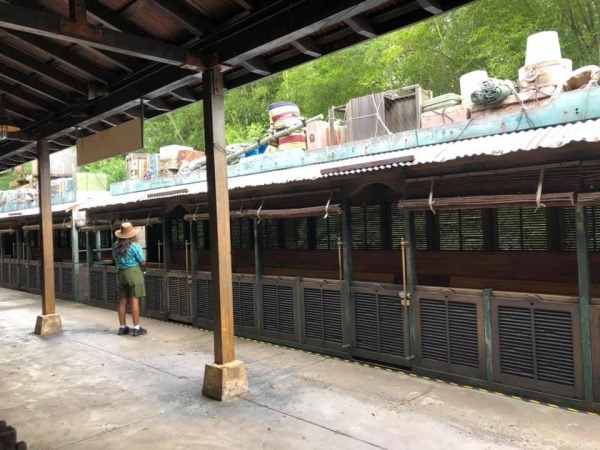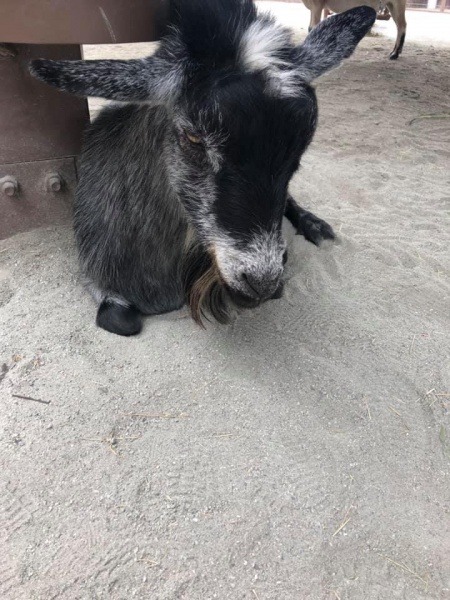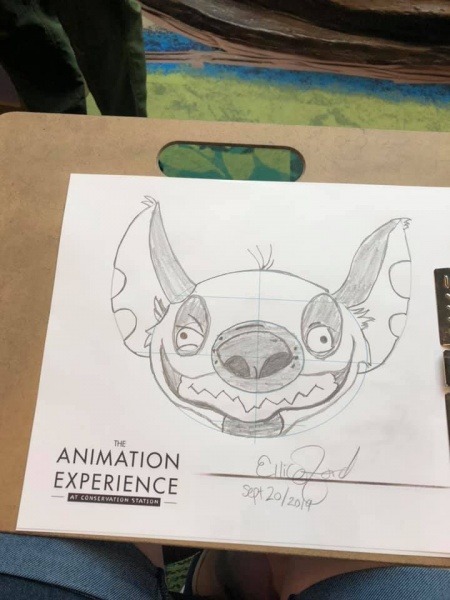 Area Near Asia
There is a little spot in Asia, where the Bollywood Beats show is, across from Yak & Yeti. There's some seating with a covered area which is the perfect spot to sit & unwind! You can watch the show if it's on, watch people plummet on Everest, or just relax in the atmosphere. I loved relaxing here!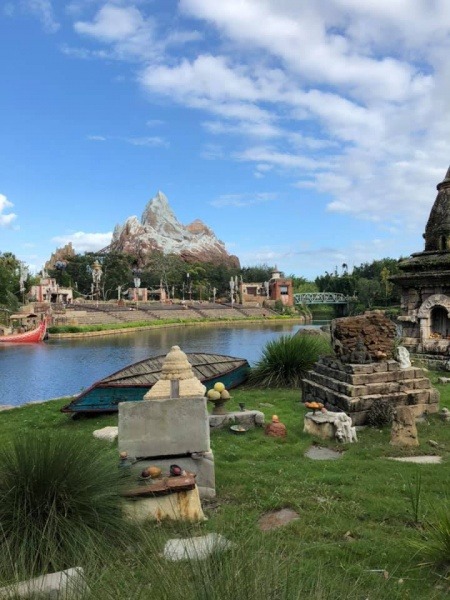 Area Near Finding Nemo: the Musical
My last quiet place in Animal Kingdom is located just past Finding Nemo: the Musical, and sort of across from the Rivers of Light theater. There are bathrooms in this area that are hidden so many people don't know they're there. To get to the bathroom, you have to go down a path type area. I like to hideaway in this spot to recharge before heading to Rivers of Light!
Another option is to head out of park and over to the Animal Kingdom Lodge. I highly recommend visiting here at least once during your vacation!! One of the most stunning resorts on property, you can also see the animals in the savannah, indulge in some delicious food, or just soak up the ambience in the lobby!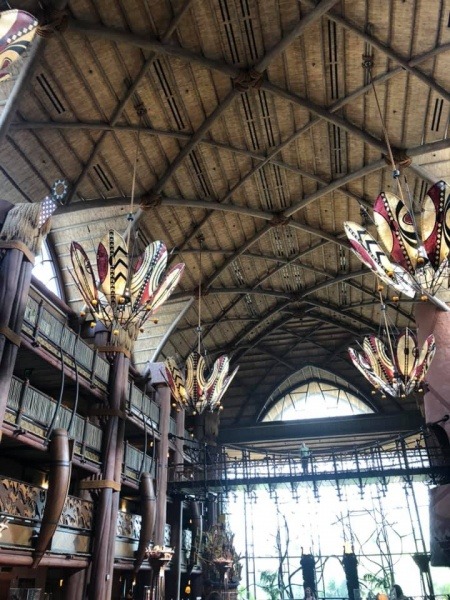 These are my most coveted secrets about the quiet places at Disney World. When on your vacation, it's important to remember to pace yourself & recharge. Hopefully this article helps you do just that!
What are some of your favorite quiet places in Walt Disney World? Let us know in the comments or on Facebook or Twitter!
Did you like this article? Make sure to share it with your friends! Check below for easy ways to share!
Want to visit the Walt Disney World Resort? Contact The Magic for Less Travel for more information and a free, no-obligation quote.
Incoming search terms:
https://www themouseforless com/blog_world/quiet-hideaways-at-walt-disney-world/
best quiet places to sit down in dosney world
nice quiet weekend at disney world resort
uncrowded places in disney world