This post may contains affiliate links for your convenience. If you make a purchase after clicking a link we may earn a small commission but it won't cost you a penny more! Read our full disclosure policy here.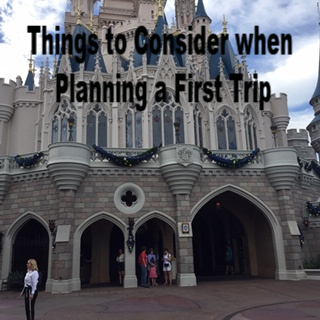 You have made the decision to go to Walt Disney World! YAY! Now what?
You heard a few people warn that you need to plan, plan, plan or you will not have a good time. Now you are overwhelmed. This is an expensive vacation and you want to do as much as possible. You like to be spontaneous and you heard you need to decide restaurants 6 months ahead of time? AHHHHH!!
Let's start with some basics. If you have made the decision to travel to Walt Disney World a year or so out, great. All the easier for you to utilize the tips in this blog as well as reading all the other blogs and information here at the Mouse For Less.  If it is a last minute trip then you can still utilize these same resources AND have great time. The way to have a great time at Disney regardless of how much planning you did, will do, have time for, or want to do, is to level set your expectations.
Think about what you expect to get out of this vacation. Do you want to see as many attractions as possible? Do you want to see all 4 theme parks, the water parks and see Disney Springs too? Do you like to swim and relax at least one day? Do you like nightlife, bars and lounges? If you miss some attractions are you OK with that or will you be kicking yourself all the way home? Do you plan to do this once and never return or do you suspect you will be coming back in the future? Are the members of your family or "travel team" early birds, night-owls, or in between? Do your kids melt down after 7:00 p.m. if they do not have a nap mid-day? Do you have any challenges with mobility, loud noises, flashing light experiences, or motion sickness? Does someone have a dietary restriction like peanut allergy or Celiac? What are the height requirements on your must do attractions and do all the members of  your travel team meet them?
With some of the items I mentioned above in mind, here are things to consider when planning  your first trip:
Browse the Mouse For Less for the information on all of the topics mentioned here and much more. The official Disney website is also a fantastic resource to review for information as you plan.
How long of a stay: Consider the number of days you will be staying. You can then sit down and based on some of your answers above, you can decide how many parks you can fit in. Note your arrival/departure times in there too. Will you land at 9:00 a.m. and have that whole day, will you want to go to a park that day or chill at the hotel? Do you have an evening flight home so you can enjoy the whole morning at a park?
Are you staying on site: If you stay on site you will have a lot of perks like how soon you can make your FastPasses, proximity to the fun, the theme in and of itself at the resort, resort activities and transportation options. If you stay off-site you lose some of those things but for you, maybe the monetary savings is the difference between being able to make the trip at all or not.
How to get around: Do you need to rent a car? You really don't NEED one if you stay onsite as there are plenty of transportation options available. Sometimes it's nice to have a car. You will need to figure that out based on your budget and all. They also have the Minnie Van Service as well as utilizing Uber and Lyft on your own are additional options to consider.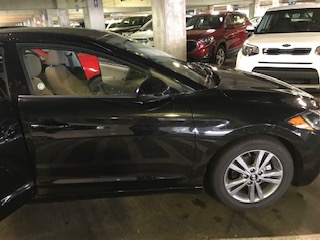 Which hotel: This is a decision you will have to make. Considering your travel team, your budget and your likes will help determine which option suits you and your travel team. Take the time to visit the Disney website and ensure you look at each one to see what appeals to you. Do this with any offsite hotels you are considering too. The Mouse For Less has tons of info on the resorts too.
Ticket Media: You have determined how long and where you are staying. Then you took a gander at the ticket prices and your stomach dropped. It is very expensive. Do you think you will visit multiple parks in one day? Are you the type who open a park and stay there til close? Do you like to go back to the hotel mid-day and nap then return to the same park, or prefer a different park? All things you will want to consider when purchasing your tickets. Do you want Park Hoppers, are you visiting the water parks, do you do more than one park per day? Again, your length of stay will help decide how many parks you can get to including the water parks.
If you know your family or travel team, you can decide if they will need that mid-day rest or not. If you are doing a 3-4 day trip and want to see all the parks, I especially recommend then park hoppers. If you do not like to plan out the days to any real extent, I'd recommend the hoppers too. If you are there for several days and can spend full days at each park, then maybe you don't need Park Hoppers. You can return to the same park the same day without them.
At Walt Disney World, the longer you stay, the less expensive each day of tickets becomes. Be creative in your thought process on how you plan to tour the parks as this will help you figure out the best ticket options for you. If you plan to visit more than once during that same year, maybe one of you can get an Annual Pass. Then you would get Memory Maker along with various discounts on food and merchandise.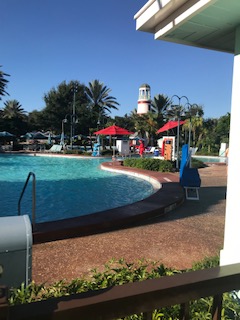 What events, festivals or parties are going on during your visit: There are special things going on in the parks most of the year. Christmas parties, Halloween Parties, special Extra Magic Hours, Food and Wine Festivals – the list goes on. You want to ensure you are aware of what is going on, what is included in the cost of your normal ticket media, what extra things you may want to attend and include them in your budget. Some tickets for the parties sell out so be prepared to purchase those well ahead of time.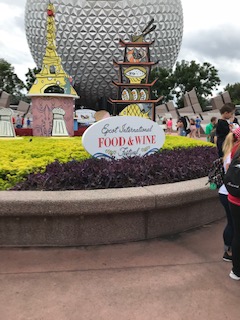 Food: It would be ideal to sit down and review the menus you may wish to visit. You have already decided how many days you are visiting. You have plotted out which parks you will go to each day. You have looked at the hotels and determined where you will stay. Now you can figure out based on where you will be, where you might like to eat. Then try and get those reservations.  Disney is great about food allergies too so do note those on any reservations you make.
There are menu's here on the Mouse For Less for all of the restaurants on property. You can bring some food and drink into the park which can be another way to save money. Then there is the famous Disney Dining Plan you will want to take the time to consider. Look at the information on the various Disney Dining Plans and see if it could work for your family or travel team.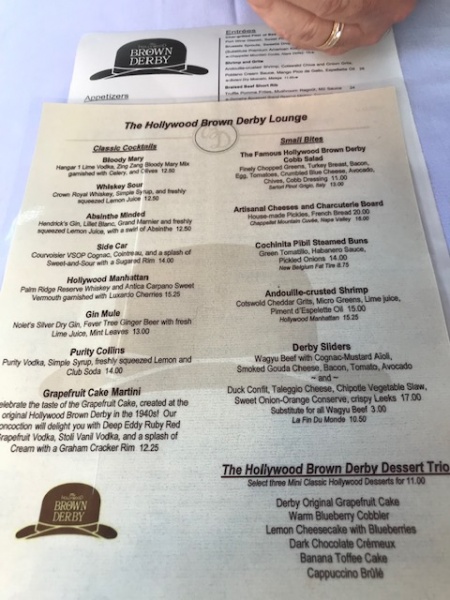 Physical fitness levels of your travel team: You will spend a lot of time on your feet at Disney. Invest in good footwear like sneakers and not flimsy flip-flops. Carry those flip-flops in your bag if you want to have something for the water rides, but do not plan to walk around with them for 7-10 miles a day. Nothing will put a damper on your trip faster than blisters and sore feet.
Please also get some nice absorbent athletic socks. They will wick moisture and have cushion. Dress type socks will rub your feet and create an unbelievable friction that will feel like the skin is rubbing off your foot. Not good.
Ensure the shoes you wear are broken in. New shoes will not serve you well. If you can swing bringing a spare pair of sneakers too, fabulous. It rains in Florida and can get deep quickly for a few minutes and then its gone… but your feet stay wet all day. Having a spare pair is always good. Newspaper can be purchased in the gift shops if one of your pairs gets wet, it can be stuffed into the shoes to wick the moisture out overnight.
If you do have some weeks or months before the trip, do try and get out and walk. The more walking you do ahead of time, the less the walking during your vacation will get to you.
If you need strollers or scooters, those are things to consider. There are several local companies near the parks who will deliver either strollers or motorized ECV's to your resort.  You can also rent either at all of the theme parks. They do run out of them at the parks during busy times, so consider that too. If you need either of those items at the hotel, then using an outside company or bringing your own may be the way to go.
Make a list of must do attractions: Have look at each park's attractions. You can do this on the Disney website, The Mouse For Less, You Tube, and a million other places. Guidebooks are also great resources.
Look through the parks, considering your travel team, any height restrictions, and so on. Have some ideas of the attractions you really want to get to.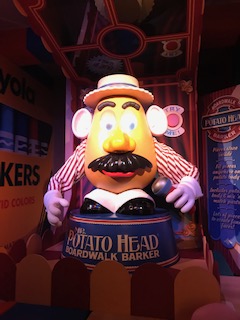 All of these tips are to ensure you have the best first trip possible and make the most of your time and money. Once you work through these details you can easily book your FastPasses and meal reservations via the My Disney Experience application.
For your trip, you may want to consider the use of a travel agent who specializes in Disney travel, like The Magic for Less Travel. They can help you navigate the tough decisions and book things for you. They will also keep their eyes out for any special deals or discounts that come along and apply them to your vacation.
A good part of the fun of a Disney vacation can be in the planning process. Happy Planning!
What tips do you have for those who are planing their first trip to Walt Disney World? Let us know in the comments, or on Facebook or Twitter!
Did you like this article? Make sure to share it with your friends! Check below for easy ways to share!
Want to visit Walt Disney World? Contact The Magic for Less Travel for more information and a free, no-obligation quote.