This post may contains affiliate links for your convenience. If you make a purchase after clicking a link we may earn a small commission but it won't cost you a penny more! Read our full disclosure policy here.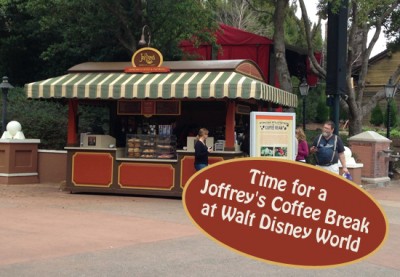 Most people lately have been talking about Starbucks on Walt Disney World property. When a new one gets announced, the news about it gets released everywhere. Most recently, the Disney's Hollywood Studios one opened up (Trolley Car Cafe) and the one for Disney's Animal Kingdom is being built where the Creature Comforts shop was.
However, did you know that there is actually another coffee company on Disney property and they are featured in a ton of places you wouldn't expect!  That's right…forget Starbucks…there's a Joffrey's Coffee around ever corner of Walt Disney World!
Wait…what is Joffrey's Coffee and when did it start being sold in the parks? Joffrey's Coffee began in Tampa, FL in 1984 and offers specialty coffees and teas, with a focus on using the finest beans and tea leaves from around the world. Their first Walt Disney World location was in 1995 at Typhoon Lagoon, but the proliferation of kiosks didn't become wide-spread until just a few short years ago, around 2013, when they were named the official specialty coffee provider for all of Walt Disney World, Disneyland, and Disney Vacation Club resorts.
Now, guests are able to find Joffrey's kiosks and coffees throughout the Resort, but they blend in so seamlessly, that sometimes, you don't even realize it's a Joffrey's kiosk!  Kiosks can be found both inside and outside parks.
For example, here's one just outside the Magic Kingdom at the Transportation and Ticket Center: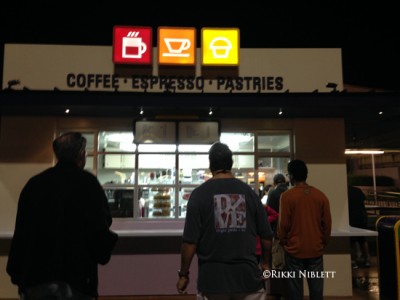 Here's one at Epcot: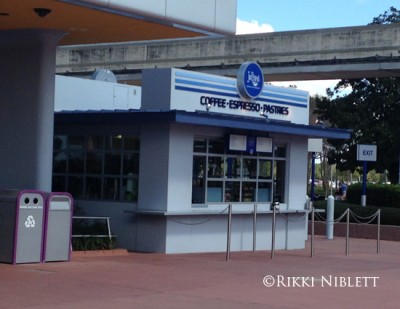 Disney's Hollywood Studios has a couple: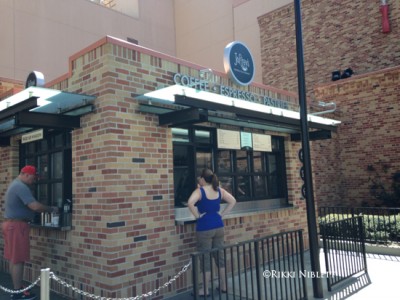 And let's not forget Disney's Animal Kingdom: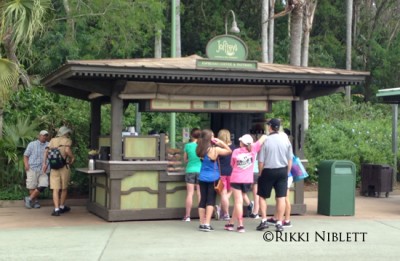 That's right…you are likely passing by and ordering coffee from these kiosks on every trip, possibly without realizing it!
Did you also know that their coffees can often be found in Deluxe resorts as well?  If you grab a cup of coffee from Artist Point or California Grill, you're enjoying Joffrey's Coffee!  Matter of fact, in researching this article, I found kiosks that serve Joffrey's and didn't even realize it at first! (Hello Royal Anandapur Tea Company!)
Did you also know that you can purchase their coffees that are specially made for many Walt Disney World and Disneyland Resort restaurants through their website?  How awesome is it to have the opportunity to enjoy a cup of joe reminiscent to what you'd have at Jiko?
Seriously…who knew?!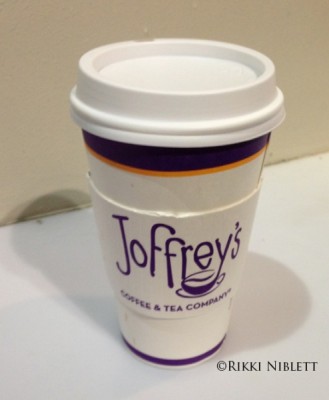 Since I'm a coffee drinker, I've been known to grab a cup of joe from these locations occasionally.  Often I'll grab one on Marathon Weekend mornings, because it's early and well, the coffee helps to wake me up. It's a good, solid cup of coffee.  I find it to be just a touch bitter, but a little sugar helps to sweeten it a bit.
These kiosks are also famous for the large doughnuts, which are seriously big enough for two people to eat.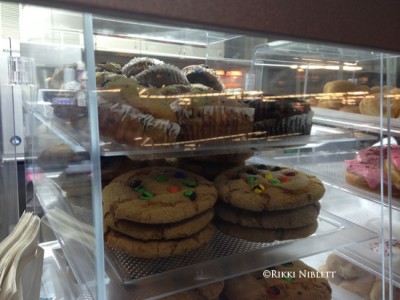 However, my honest to goodness favorite thing to get from a Joffrey's kiosk is the banana muffin!  Oh my goodness!  This thing is so so good.  It has great banana taste and is extremely moist. Best of all, it's not overly dense.  It's a great muffin and I am craving one so bad right now.
Good news for me…in my research today, I found that there's a Joffrey's Cafe here in Atlanta!  Well…I have a feeling the next time I'm near the city, I'm going to have to make a stop.  Hopefully they'll have a banana muffin I can munch on.  If not, I'm sure I'll be able to find something.  I always do.
Joffrey's Coffee is a fantastic option for those looking for a jolt of caffeine or a great pastry.  The good news is, you'll be able to now easily find a kiosk or restaurant serving Joffrey's while touring Walt Disney World!  Like I said, they are in more places than you think!
Do you enjoy a beverage or a pastry from Joffrey's at Disney?