This post may contains affiliate links for your convenience. If you make a purchase after clicking a link we may earn a small commission but it won't cost you a penny more! Read our full disclosure policy here.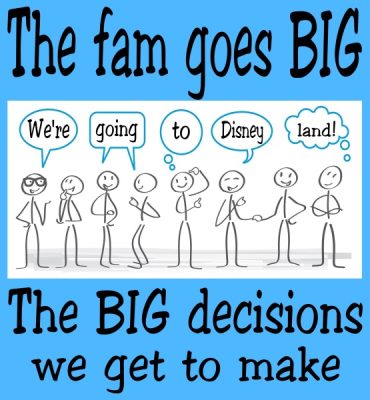 We've introduced our family and tackled some of the important things we need to know for a Disneyland family reunion. Now we get to the fun part for me: planning the details of our trip and making it a magical reality. Follow along in the second article of our series as we make the BIG decisions for Disneyland.
Lodging
To review, we are covering almost all of the costs of our family reunion for eight people. As the one with the wallet, I get to pick how and where we stay during the trip.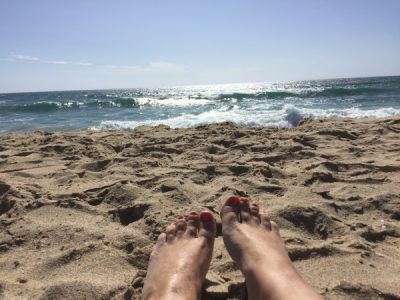 The first few days of our trip will be spent in a rental home near an Orange County beach, about a half-hour from Disneyland. We have family in the area to visit, and we want to spend some time at the wonderful California beach where I grew up. I opted to save some money by renting a house about a 10-minute drive to the beach, not one within walking distance. For how we will visit, it made more sense to spend the money on a BIG place with more bedrooms than a tiny place with an ocean view.
Very early on our first Disneyland Resort day, we'll pack up and move to Anaheim! We considered several options for our Disneyland days:
Stay in our beach-area rental home 30 minutes away. This would have been the most cost effective option but also the most time-consuming with daily travel, parking, and shuttling. It would also remove the option for part of our group to return to the lodging for a midday break, or to leave earlier than the rest.
Stay at a Disneyland hotel. Tempting, but we would have had to put all eight of us into two rooms and still pay a premium for extra adults and parking. This was the most expensive option. With few current onsite benefits, I was willing to give this up.
Stay at an off-property hotel walking-distance to Disneyland. We looked at several well-rated hotels across Harbor Boulevard and picked the Park Vue Inn. For about 30 percent less than the best rate I could get at an onsite hotel, we get three rooms and free parking.
After finishing our park days, we plan to move to another beach area for a couple more days, depending on which of our adult children decide to stick around.
Park tickets
We picked two-day single-park tickets with Genie+. After buying the tickets, we immediately made park reservations. One of our preferred days is now unavailable, two months ahead!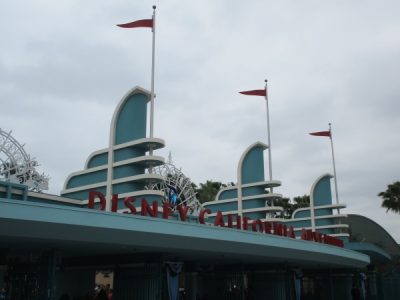 Why not Park Hoppers? We don't generally Park Hop during our visits and we think there should be enough to keep us busy in each park for a whole day. Also, I feel like it encourages us to slow down, take breaks, and appreciate the smaller activities in each park, rather than just chasing the next headliner.
Why did you buy Genie+?  We have bought the previous version (MaxPass) several times and are definitely power users who expect to get our money's worth out of this feature. We don't plan to purchase any of the Individual Lightning Lanes. While I don't believe Genie+ is worth it for every trip, this is a special visit and we want to get the most out of our park days during a busy season.
Food
We plan to have breakfast food available in our hotel rooms and pack some of our snacks in. (That doesn't mean we won't be snacking around Disneyland in between meals!)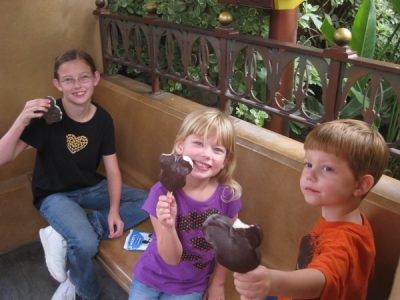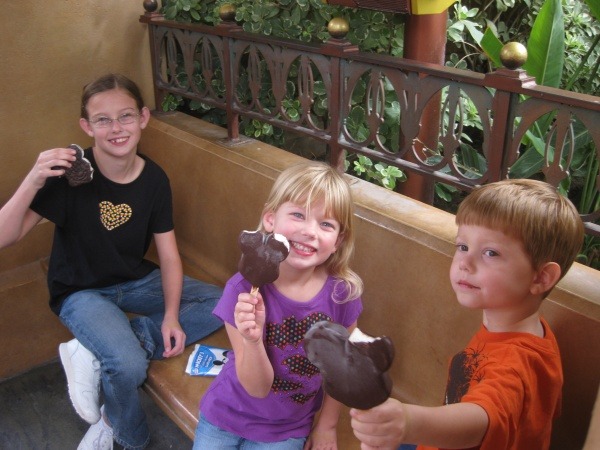 We have four adult males with BIG appetites; they will require a good amount of food to keep them from getting hangry. My husband joked that the hotel-savings money is all going to end up in our stomachs! We plan to eat lunch and dinner together in the parks. It will mostly be quick-service level, but I am planning a lunch at Carnation Cafe, a family favorite.
Transportation
With two groups of people driving in, we will have space for all of us, luggage, and food as we transfer between locations. We'll keep the cars parked on our Disneyland days by staying close, and hopefully minimize the consumption of very expensive California gasoline. Other than the beach, we don't have many side trips planned.
Our college daughter lives too far away to drive and we will be flying her in to join us. We'll book her a plane ticket to either Orange County or Long Beach airport, both of which have easy access to Disneyland and the other areas we will be staying in. Pro tip: always check several Southern California airports for better combinations of price and flight times.
Enchanting extras
We'll have some snacks available to take from our rooms but expect our kids to kick in for snacks they want throughout the day, as we may split up or get hungry at different times for different foods.
My daughter is designing us family T-shirts so we can get some great pictures with PhotoPass (included with Genie+, another reason we splurged on this option). We haven't finalized the design yet, but some combination of "California," "Disneyland," "Family," and "Star Wars" will probably be part of the finished products.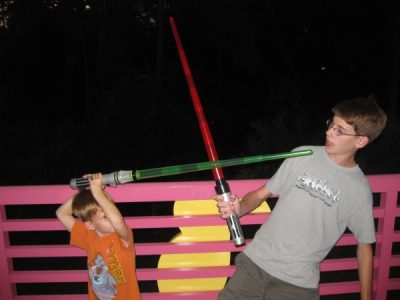 My husband's BIG splash for the trip is treating the family to a session at Savi's Workshop to make custom lightsabers. We are going to build the sabers in the evening so we can get great night photos in Galaxy's Edge afterward.
That covers the BIG decisions for Disneyland we needed to make well in advance. The lodging and park tickets have been reserved. As reservations open for dining and lightsaber-building, we'll be booking as soon as they are available. The working adults are finalizing their time off from work and arrival plans.
Stay tuned to find out what's new for us as we travel and experience Disneyland as a family. I'm glad I have the BIG decisions for Disneyland made!
Did you like this article? Make sure to share it with your friends! Check below for easy ways to share!  
Want to visit a Disney Destination? Contact The Magic for Less Travel for more information and a free, no-obligation quote.