This post may contains affiliate links for your convenience. If you make a purchase after clicking a link we may earn a small commission but it won't cost you a penny more! Read our full disclosure policy here.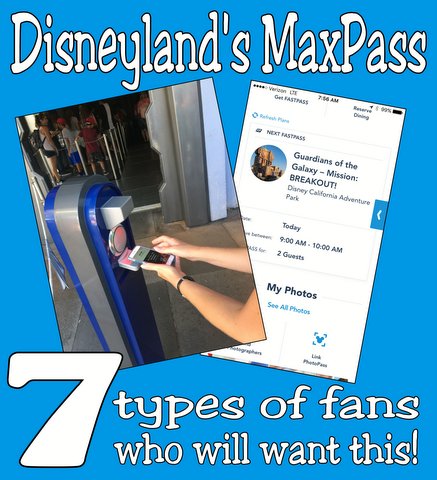 In July 2017, Disneyland introduced a new version of FastPass, known as MaxPass. MaxPass has a lot in common with Disneyland's existing FastPass system, but increases its efficiency. This souped-up MaxPass currently runs $10 per person, per day. Disney has been coy about how long that price will hold as they get bugs worked out in the application.
So who will benefit from Disneyland MaxPass? Here are 7 types of Disney fans who will want to try MaxPass on their next visit.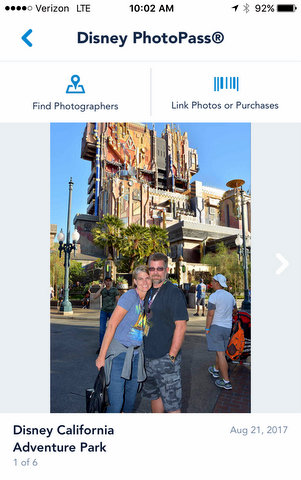 1. Fans who would already buy PhotoPass anyways. The MaxPass daily rate includes PhotoPass at a cheaper price than Disney previously offered. MaxPass gets you your on-ride photos and any pictures taken by a PhotoPass photographer. If you don't want all of MaxPass, you could buy it for one member of your group just for PhotoPass. Tip: Take a photo of the attraction photo's number when you get off the ride, then add it to your PhotoPass when you have time.
2. Fans who like to park hop. Disneyland's two parks are so close that many guests consider then to be one big park with two entrance gates. MaxPass' big selling point is booking your MaxPass/FastPass from your phone instead of walking to the FastPass machine — and you can book a MaxPass in a different park. So you could be standing in line for Space Mountain and booking a MaxPass for Radiator Springs Racers at the same time. Tip: Watch those return times!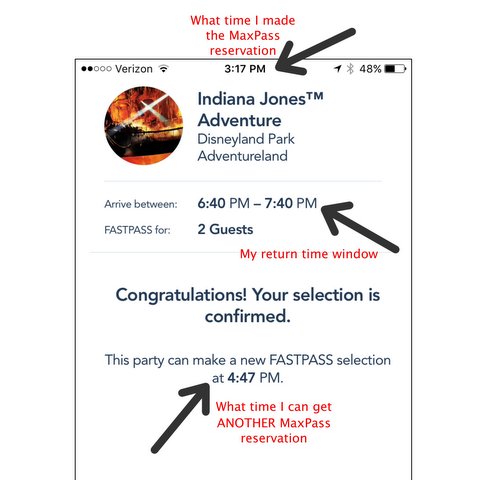 Tip: Take a screenshot of your confirmation page for all of the information it gives you, especially the time you can get your next MaxPass.
3. Fans who were super-users of FastPass. If you're the type who is always counting down to the minute you can get your next FastPass, MaxPass is definitely for you! MaxPass shrinks the maximum return time to 1.5 hours instead of FastPass' 2 hours, giving you a half-hour jump on everyone else. And since you can secure a MaxPass from anywhere without walking to the machines, you will be able to time your MaxPasses more efficiently. I used 10 MaxPasses one day during a visit in August. That included a three-hour hotel break when I simply watched the Disneyland app and waited for evening return times that I liked.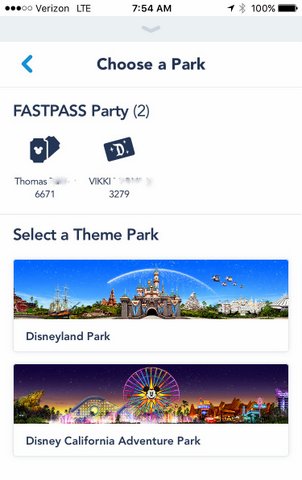 4. Groups who plan to stick together. Every time you open the app to get a MaxPass, it asks you to choose who in your "party." Your party comprises those whose tickets you have linked together and bought MaxPass for. It's easy to select everyone. The challenge comes when members of your group have MaxPass for different rides and different times. I think it could get confusing fast.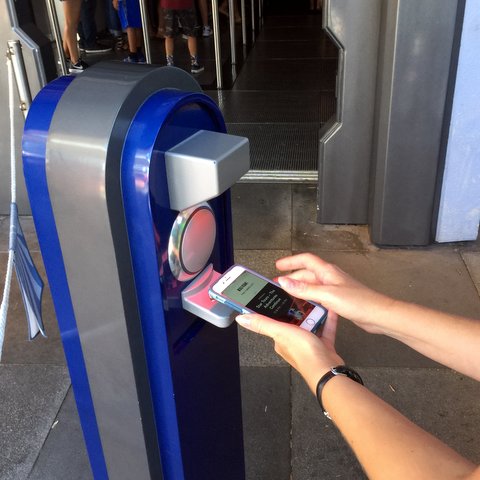 There are two ways to scan your MaxPass (or your regular FastPass) when you return to  ride — a bar code on your smartphone, or the barcode on your park ticket. No more paper stubs!
Up to $75 Disney Gift Card!
Deal
Book a Disneyland package of $1500* or more and receive a $25 Disney gift card. Packages of $3000 or more receive a $50 Disney gift card. Packages of $5000 or more receive a $75 Disney gift card. Gift cards are accepted at many Disneyland Resort locations and can be used to pay for shopping, dining, and so much more. We are sure you will find a way to put this to good use!   Read More
More
Less
5. Fans who are comfortable with technology and their smartphone. This is a BIG one. MaxPass only works on a smartphone through the Disneyland app. If you are Disney-savvy but tech-deficient, be sure someone helps you make your MaxPass selections. Tip: Disneyland's Wi-Fi is very, very limited. Enable it and use it when you can, but plan to use data for much of your day.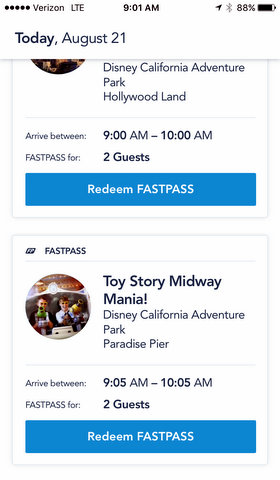 An example of holding two MaxPass reservations — one secured before park opening, and one made as soon as the first MaxPass' return window opened at 9:00 .am. (note the almost-instant return times now possible)
6. Walt Disney World veterans who want the best of both worlds. WDW guests can make FastPass reservations up to 60 days in advance but many worry about getting a high-demand FastPass. Disneyland MaxPass is only available to everyone day-of. Arriving at opening gives every guest the same chance at the most desirable MaxPass (or FastPass).
7. Fans who want to add a "treat" to their trip but don't have a lot extra to spend. Maybe you can't add the cost of parkhopping, or staying onsite for Extra Magic Hour. For an extra $10 per day vs. using regular FastPass, MaxPass could help you accomplish more. The shorter maximum return time, combined with less walking back and forth to FastPass machines, can help you enjoy more attractions with less hassle. Tip: You can buy MaxPass for just one day if you want to try it.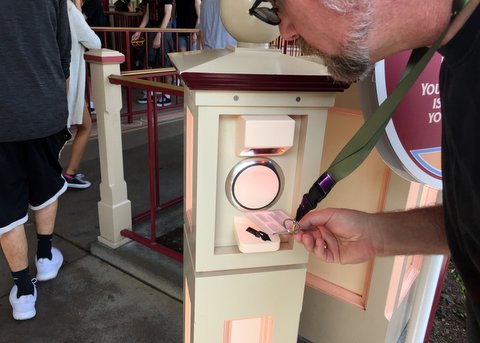 Tip: Get a lanyard for your park ticket. The bar code will scan through plastic. Much smoother than pulling up the Disneyland app (hoping it doesn't glitch) and swiping to redeem each person's MaxPass.
If you are the type of visitor who only acquired a couple of FastPasses for park headliners, you might not see the value in paying extra for FastPasses. Ditto if you don't ride the bigger attractions or have children too small to experience them. But for everyone else listed above, Disneyland MaxPass will be worth trying. It's a whole new way to experience Disneyland.
Have you used Disneyland MaxPass yet? Would you? Share your thoughts and questions in the comments.
Did you like this article? Make sure to share it with your friends! Check below for easy ways to share!