This post may contains affiliate links for your convenience. If you make a purchase after clicking a link we may earn a small commission but it won't cost you a penny more! Read our full disclosure policy here.
Planning a family reunion — even to the Happiest Place on Earth — can have its challenges. There are a myriad of opinions, budgets, choices, and decisions to be made for a trip involving multiple households. Follow along with this series as our family goes BIG and tackles Disneyland reunion planning.
Introductions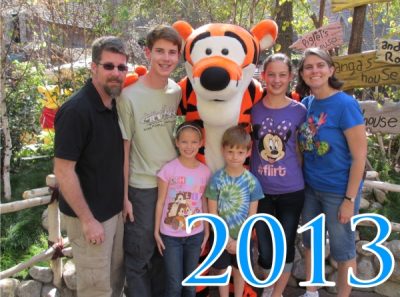 This is NOT the family you are looking for
Our last BIG family trip to Disneyland was 2013, when the kids ranged from turning-8-on-the-trip to almost 17. Since then, they've grown several feet collectively and had lots of life changes.
Our older son went to Disneyland most recently in 2019, but went to Disney World (and Universal Orlando) on his honeymoon last spring when he got married and added a daughter-in-law to our family. She was raised in the Midwest and went to Disneyland once when she was 9 or 10.
Our older daughter is married and lives in a nearby state with her husband. They went to Disneyland with other family last fall and will be helpful in up-to-date impressions of the park and new attractions.
Our younger daughter is in college, a 14-hour drive away from us. Our younger son will be 17 at the time of the trip. Both of their last trip to Disneyland was in fall 2017, so there's a lot new for them to see.
My husband and I snuck into Disneyland to see Galaxy's Edge in February 2020, just before the parks closed for more than a year. We were very lucky. We also went to Disney World in February 2021.

Likes and limitations
Put any eight people in a room (or a ride vehicle) and you'll get at least 11 opinions on what we you should do it a theme park! So we're starting with the high-level decisions that will shape how we tour the parks.
Everyone likes or loves Disney and Disneyland. There won't be any Disney downers on our vacation. But even among that happy group, there are levels of fandom, and we will take that into account when planning exactly how many times we ride "it's a small world."
Star Wars is a BIG focus of the family. My husband has an extensive collection. I'm sure we'll be spending a good deal of time in Galaxy's Edge and taking some great family photos in front of the iconic Millenium Falcon.
We're not without challenges. One person has a tricky back and may choose to self-limit their rides or go back to the hotel to rest in the afternoon. One person has a fear of heights and will opt out of a few rides like Guardians of the Galaxy: Mission Breakout and the Incredicoaster. I personally don't do well on spinning rides, so I'll be holding everyone's gear while they fly around Silly Symphony Swings and the like.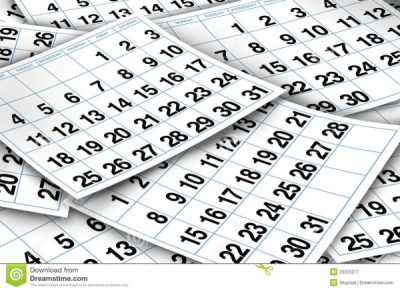 Picking the dates
We've got four households in two states. Six adult jobs, one college calendar, one high school schedule. We sat the family down when we were together over the holidays and discussed everyone's schedules and desires. How much vacation time does everyone have? How much advance notice do we need? What are the times we all could be available?
I had originally looked at March because the college and high school spring break schedules matched up. But one of the adults works in finance and just cannot get any time off during the first quarter. So we pivoted to summer, when the high-schooler is out and the college student plans to only be working.
I had looked at two different weeks in June that could have worked. Then I found out that the date for an event I help to run overlapped with one of those weeks. That pushed us to the other June week, which actually works out very well overall.
Finances
The BIG question that comes up when traveling with extended family is always the Jungle Cruise elephant in the room: who is going to pay for all this? My husband and I want everyone to be able to come — it wouldn't be a family reunion without the whole crew — so we decided before ever presenting the trip we are paying for almost everything. We'll cover lodging, park tickets, and most meals.
Our children will be largely responsible for transportation to California, snacks, most souvenirs, and meals they eat on their own time.
Those are the BIG questions we had to answer as we started our Disneyland reunion planning. Stay tuned for our next article, where we discuss our hotels, park tickets, food and other decisions we're making for our vacation, The countdown to June is on!
Do you have a big family Disney vacation coming up? What are you doing to plan? Share your thoughts in the comments or on Facebook or Twitter!
Did you like this article? Make sure to share it with your friends! Check below for easy ways to share!  
Want to visit a Disney Destination? Contact The Magic for Less Travel for more information and a free, no-obligation quote.

Incoming search terms:
https://www themouseforless com/blog_world/disneyland-reunion-planning/
planning a disney family reunion