This post may contains affiliate links for your convenience. If you make a purchase after clicking a link we may earn a small commission but it won't cost you a penny more! Read our full disclosure policy here.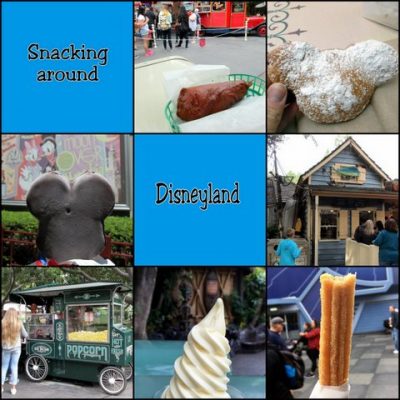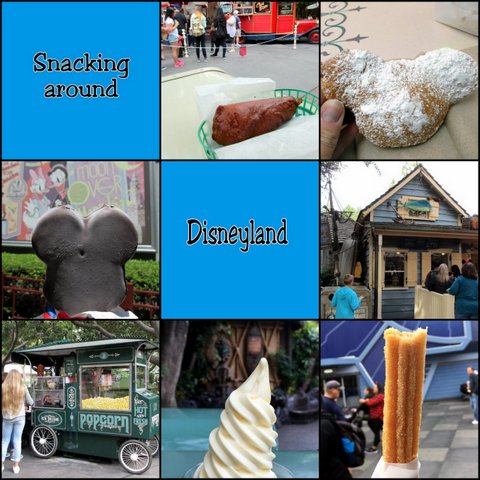 One of Disneyland's strengths lies in its plethora of snack foods. I'd speculate you could spend an entire day at the park eating nothing but items from walk-up windows and carts. Let's see if we can make it through a day of snacking around Disneyland!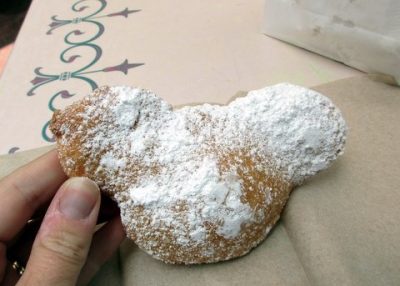 Breakfast being the most important meal of the day, we'll start with a beignet from the Mint Julep Bar. These airy goodies will start you off in a Mickey-shaped manner. While everyone else waits for Starbucks at Market House, get a beignet (and perhaps coffee) in New Orleans Square.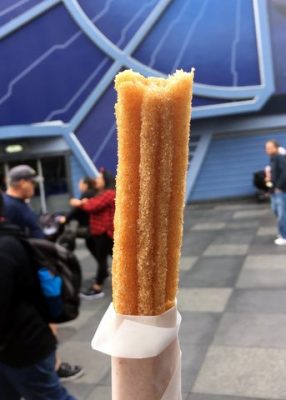 If portability ranks higher in a breakfast food, aim for a classic Disneyland churro. You won't have trouble tracking one of these down — just find one of the NINE churro carts in Disneyland park. Waiting behind a few people isn't a bad thing — your churro will be freshly made and crispy.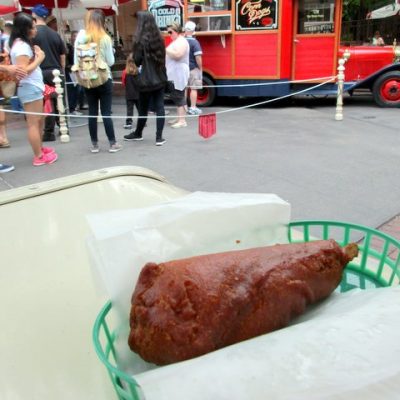 By late morning, you'll be hungry again after running around collecting FastPasses and riding the headliners before everyone else arrives (pat yourself on the back). The smart next move: get in line for a Little Red Wagon corn dog before its line gets longer than Peter Pan! This cart serving deep-fried goodness resides in the Hub, and it's close to everything.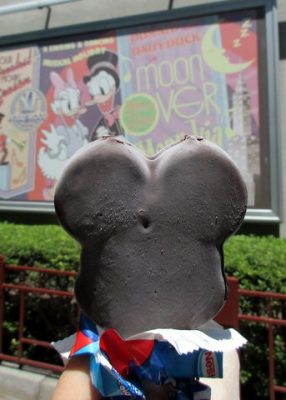 On all but the coldest days, mid-afternoon begs for a Mickey bar. Find the closest ice cream cart to snag a classic treat. Or opt for the lesser-known-but-no-less-tasty Mickey-shaped ice cream sandwich.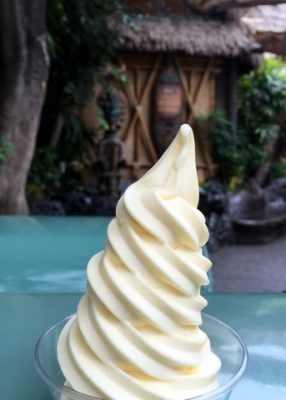 Alternatively, grab a Dole Whip at the Tiki Room and eat it while watching the classic show. Pro tip: The line inside the Tiki Room waiting area can be a fraction of the outside line, and you get the bonus of watching the tiki god pre-show while you wait.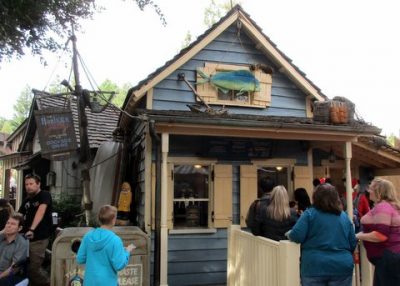 We've eaten a lot of sweets so far today; time to be more "responsible" and have a sensible dinner to power through the evening hours. Try out the Harbour Gallery  across from the Haunted Mansion. This unassuming shack will fill you up with bread-bowl soups and other seafood specialties. You can sit beside the Rivers of America to eat or take your food into New Orleans Square.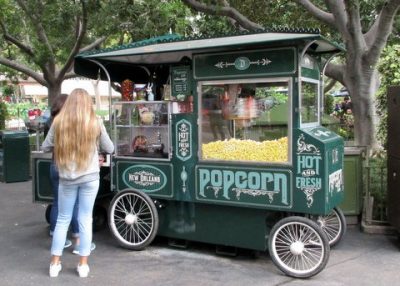 To finish the night, enjoy a box of popcorn while waiting for the evening parade or fireworks. I rarely eat popcorn in real life, but something about Disneyland popcorn that makes it irresistible. Again, you'll never be far from one of the EIGHT popcorn carts.
Wow — we made it through a whole day of dining without ever walking into a restaurant, and we've eaten some of the best, most classic Disney foods in the park. I think more research will be required to see if we could do this with different snacks for a second day of snacking around Disneyland!
What foods would you put on a "snack your way around the park" list? Could you survive eating only these in a day of snacking around Disneyland?