This post may contains affiliate links for your convenience. If you make a purchase after clicking a link we may earn a small commission but it won't cost you a penny more! Read our full disclosure policy here.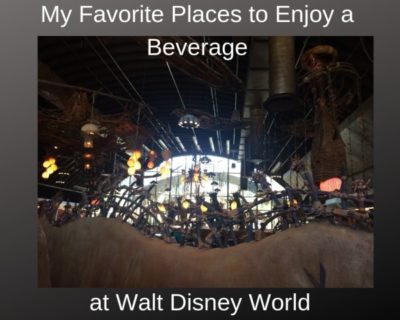 Enjoy a Pandoran Sunrise in the Satu'li Canteen
Today, May 6th is National Beverage Day here in the United States, and it got me to thinking about my favorite places to enjoy a beverage at Walt Disney World. It was hard narrowing it down, but here's what I came up with!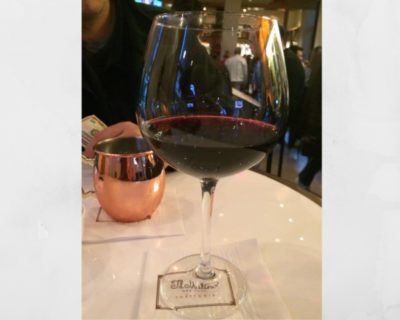 This is a new favorite for me. I hadn't ever spent much time at the Swan Resort until a recent trip. After a busy day in Hollywood Studios, my family took a boat to the Swan Resort. My husband and I slipped away for a mini-date while our daughter spent some time with her grandparents. My husband enjoyed a Moscow Mule and I enjoyed a glass of Pinot Noir. The elegant yet casual décor and friendly, attentive service made this a perfect place to enjoy an adult beverage.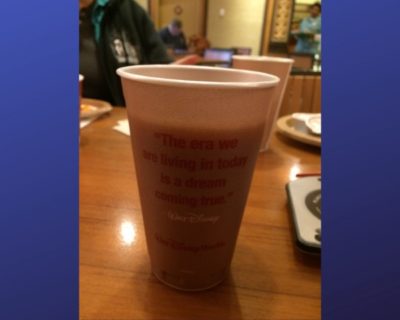 A favorite of mine for a long time, this fast casual dining location in the Polynesian is one of my favorite places to drink my morning cup of coffee. The outdoor seating is perfect on a warm-but-not-sweltering Florida day, and the indoor seating is cozy and comfortable for those days when it's just too hot to even think about being outdoors.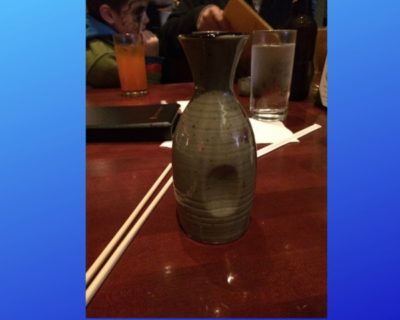 We came to Tokyo Dining, in the Japan pavilion in World Showcase at Epcot, for the sushi, and we were not disappointed. But I was delighted and surprised by the earthenware jugs of hot sake that we ordered. On a chilly and drizzly winter day in early January, not only did I love sipping the flavorful drink, but I loved warming my cold hands on the jug!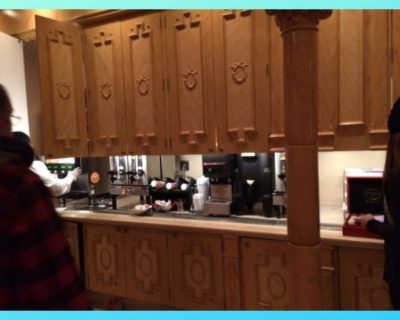 There is nothing particularly special about the beverages served at this gorgeous restaurant, at least not at lunch. But the surroundings in which guests can get their self-serve beverages is definitely the loveliest in any quick service establishment at Walt Disney World. Even a mundane thing like a cup of soda seems magical when you're sipping it in the Beast's Castle!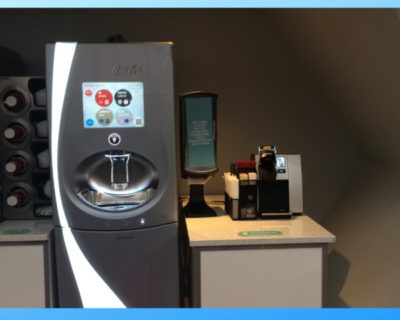 This one is only available to Disney Vacation Club members and their guests. If you happen to be a member (or are traveling with someone who is) you can enjoy complimentary beverages in this lounge, located on the second story of the Imagination Pavilion. You can also recharge your electronic devices here.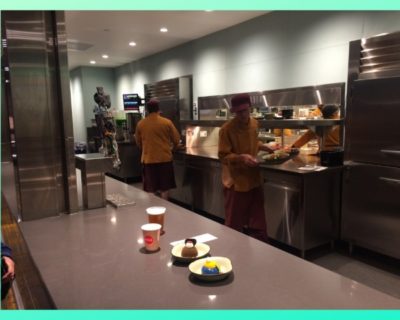 This is my favorite quick service restaurant in all of Animal Kingdom, and I'd say that even if it wasn't for the Pandoran Sunrise. This refreshing nonalcoholic drink is simple but delicious. It's fruit juices mixed with melon flavored Powerade. It doesn't sound like anything spectacular, but it hits the spot on a hot day!
And now I'm looking into the future, at a beverage I simply can't wait to try: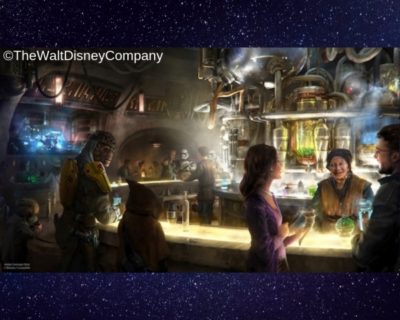 Look, I've been dying to try blue bantha's milk since I since saw Star Wars in the movie theaters in 1977. One day I'm going to fulfill this dream of my seven-year-old-self, and when I do, it'll be in Oga's Cantina, which will be located in the brand new and highly anticipated Star Wars: Galaxy's Edge. I have no idea what this will taste like, but I'm sure it'll be a dream come true for a geek like me!
What are some of your favorite drinks at Walt Disney World? Let us know yours in the comments below or on Facebook or Twitter! 
Did you like this article? Make sure to share it with your friends! Check below for easy ways to share!
Want to visit the Walt Disney World Resort? Contact The Magic for Less Travel for more information and a free, no-obligation quote.