This post may contains affiliate links for your convenience. If you make a purchase after clicking a link we may earn a small commission but it won't cost you a penny more! Read our full disclosure policy here.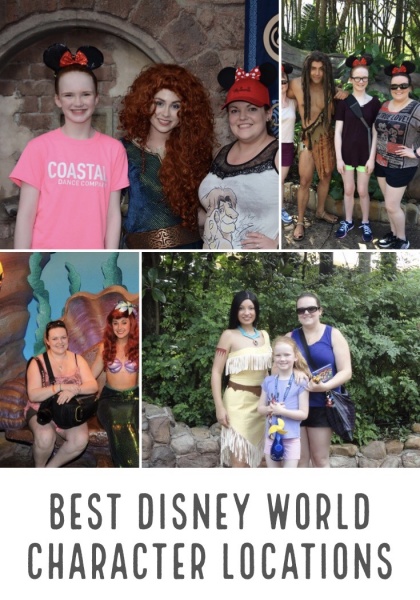 If you're looking for some tips on where to find the best character meet & greets in Walt Disney World, without partaking in any character dining, or if you're looking for those 'rare' characters & how to meet them-you've come to the right place! I'm going to give the tips on who the best characters are to meet, where & when to find them & much more! If you're looking to know where the best character meals-check out my article!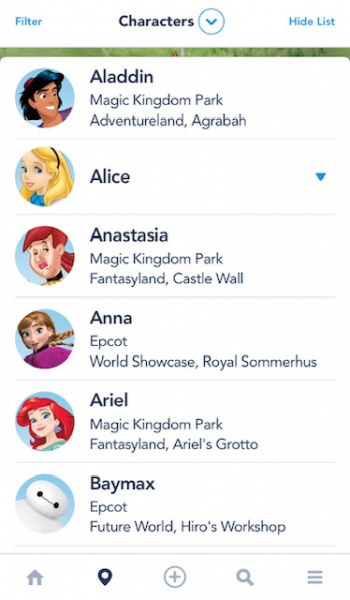 Seven Dwarves
There is only one time & place you can meet all 7 of the dwarves and that is at Mickey's Not so Scary Halloween Party & Mickey's Very Merry Christmas Party. You can meet Dopey & Grumpy at the newest character dining experience, Snow White's Storybook Dining at Artist Point. However, all 7 can only be met all at once at the parties. For this reason, the lines can be quite long, however, it is well worth the wait! I have yet to meet them (though I am hoping to next trip) but I have heard nothing but great things. They are so much fun, and Snow White is my favorite princess.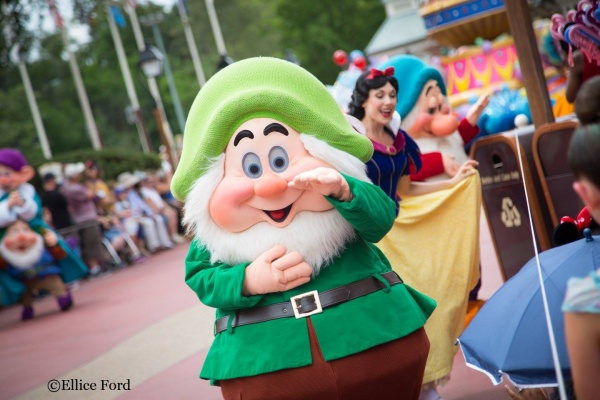 Pocahontas
This is another one of those rare characters. Pocahontas can be met in Disney's Animal Kingdom, but only certain times of the year & it's hard to say when she may pop up. I love this meet & greet because Pocahontas is so underrated & the interaction & photos are so fun.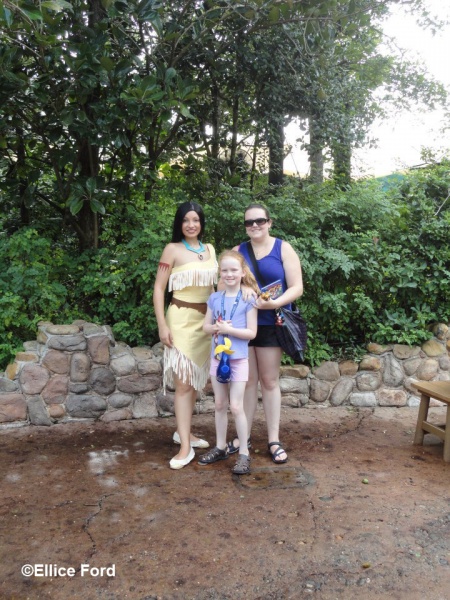 Merida
Easily one of my favorite non-character meal meet & greets to date!! The set where Merida meets is absolutely phenomenal & her interaction is so fun. Located in Magic Kingdom, Fantasyland, sort of near Cosmic Ray's, you'll see a little hidden stage type thing surrounded by cobblestone walls. You'll feel like you were whisked away to Scotland when you meet Merida!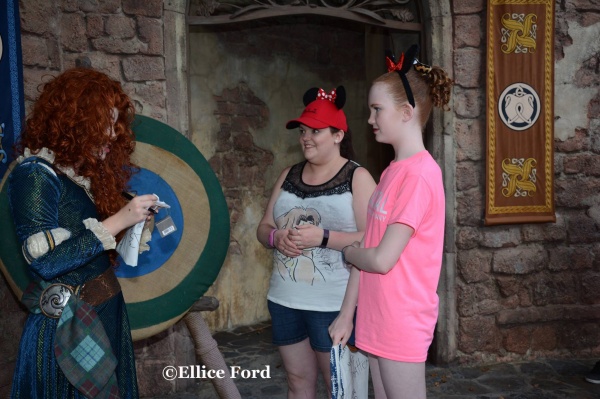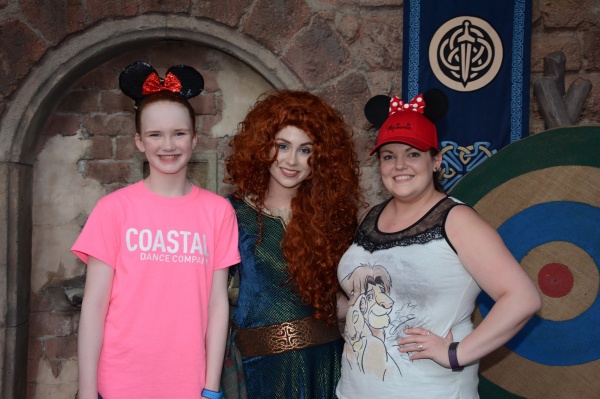 Moana
This is another one that can typically only be met at the Halloween & Christmas parties and the lines can be long. At one time, you could also meet her at Disney's Hollywood Studios, which is where I met her. I may be biased, because Moana is my favorite movie & princess, but she was such a fun character to meet & I love our photos! She is interactive and radiates women empowerment, which is pretty neat.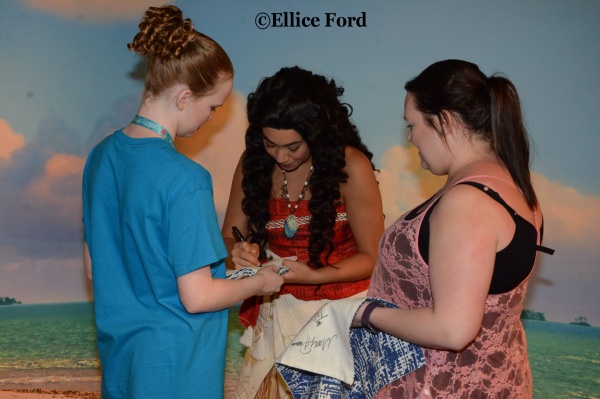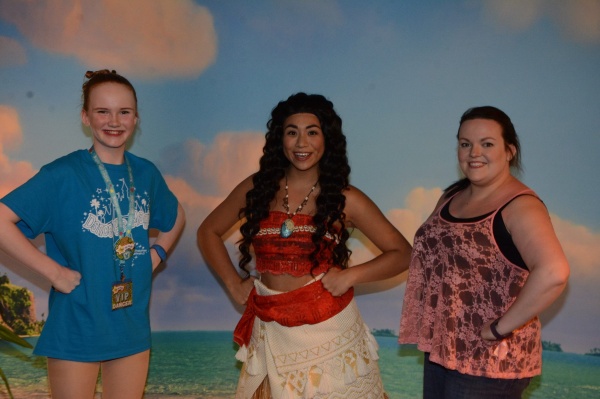 Tarzan
Another gem in Animal Kingdom is Tarzan. Somewhat of a rare character because the times that he pops up are few & far between. I've been lucky enough to meet Tarzan a couple times and his interactions are fantastic. True to his character, he speaks only in grunt, and is fascinated with any unique object you may be sporting. Always a must do for me every time I see that he's in the parks!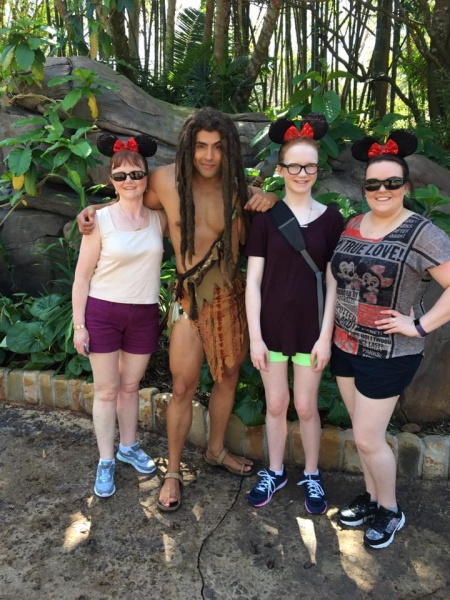 Buzz, Woody & Jessie
A super popular character meet & greet these days with the opening of Toy Story Land at Disney's Hollywood Studios! As one of my favorite childhood movies, I love being able to meet these guys! It's been years since I have seen them, but definitely a must do for me! The interaction is fantastic & just getting to see the life sized characters are so much fun!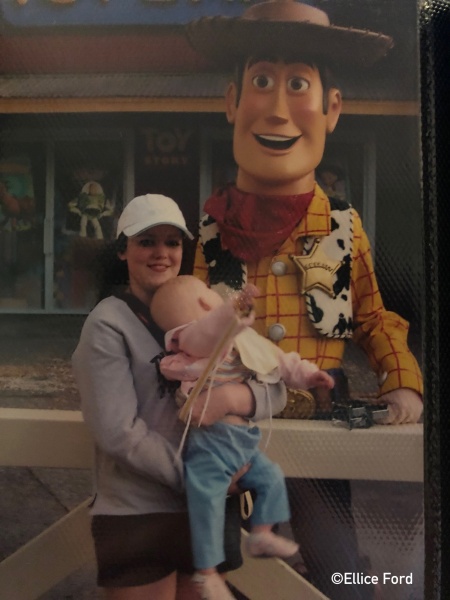 Anastasia & Drizella
Meeting Cinderella's evil stepsisters are such a fun, unique encounter. They love to pick & poke & play up the 'evil' part quite a bit. Located typically in Fantasyland, in the Magic Kingdom, you can often find them on your My Disney Experience app. They aren't always there, but I wouldn't consider them a rare character! Definitely add this to your character bucket list. You can also meet them at the 1900 Park Fare, but only at dinner!
Gaston
Keeping on theme with the 'evil' characters- Gaston is hands down one of the most fun characters you can meet. Located near Gaston's Tavern in Magic Kingdom, Gaston offers a fun, interactive meet & greet where he woo's the girls & compares muscles with the guys. Always a must do for me! The line can be long because he is just that fantastic.
Tigger
This one came as an unexpected surprise to me! Hands down, one of my favorite character meet & greets thus far. He is so much fun!!! So silly, interactive and loves to hug. Tigger brought me right back to the hundred acre wood. I only met Tigger at the 1900 Park Fare breakfast, but he can also be met near The Many Adventures of Winnie the Pooh ride in the Magic Kingdom!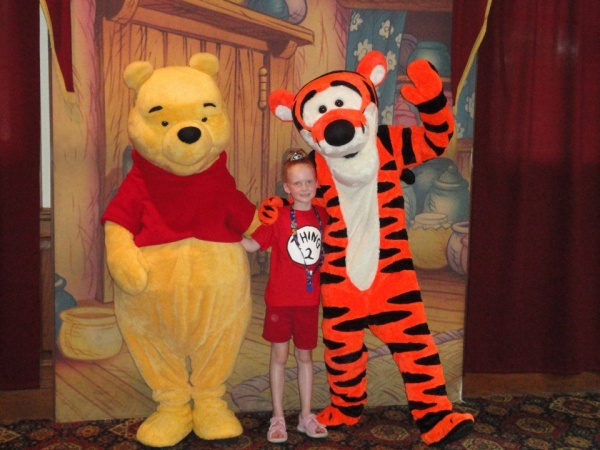 Baymax
This is a fun one in Epcot! Baymax doesn't always make an appearance but when he does, you want to make sure you head there. He is so fun & interactive-just like in the movie! He loves to hug & high five & this truly does seem like a fun little character greeting!
Peasant & Winter Belle
I like this one more than the regular belle because to me-this is classic Belle! Her interaction is much the same, but I love having the opportunity to meet her in her regular dress. In addition, in the winter time, you can meet Belle in her winter dress, which is also a ton of fun!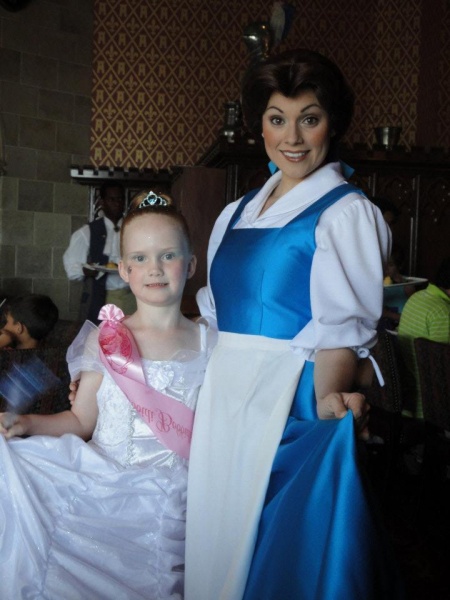 Ariel
I love meeting Ariel anywhere, but in her grotto located in Magic Kingdom, is one of my favorites. The atmosphere is so fun & feels like you're right under water with Ariel! And her interaction is fantastic-she loved playing with my necklace (or as she called it "thing-a-ma-bob"!)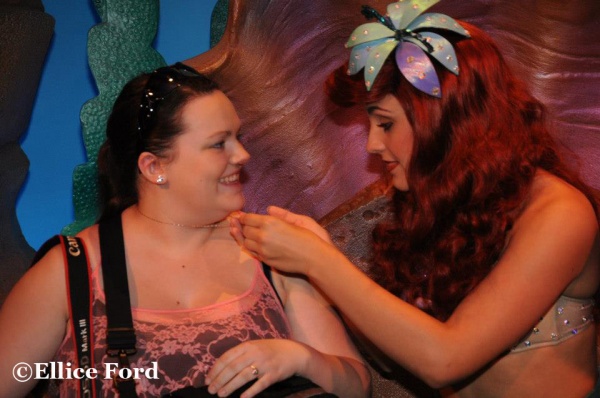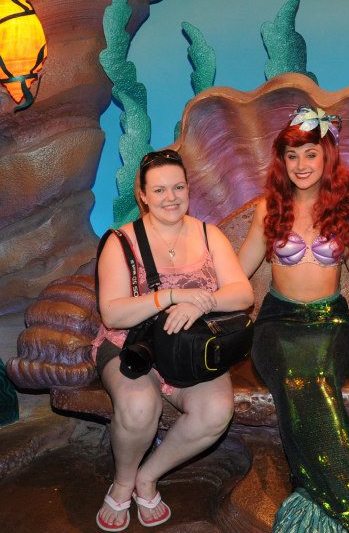 Mary Poppins
I saved this classy lady for last. While Mary Poppins isn't a regular, she is such a fun one to meet! Teaching the ladies how to be proper, and the gentlemen to be chivalrous, she gives everybody a lesson. I love meeting Mary Poppins because she is just so great with her interaction! I've met her at 1900 Park Fare Breakfast, and also in Epcot.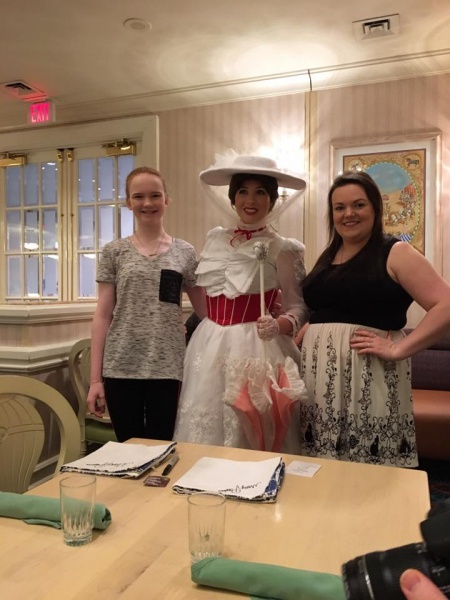 That completes my list of my favorite character meet & greets within the parks. There are tons of ways to meet characters without partaking in a character meal. However, many can have long lines! The best way for a guaranteed character meet & greet is to book a character meal. With that said, definitely partake in some of the unique and fun characters mentioned above!
So, make sure you have the My Disney Experience App downloaded & check it frequently during your visit. It will tell you who is where, and what the wait times are. Of course, there are tons of other characters you can meet in the parks, such as Mickey, Minnie, Chip, Dale, Pluto and so many more! These are just some of my favorite & rare characters.
Who are some of your favorite rare characters to meet? Share with us in the comments, or on Facebook or Twitter!
Did you like this article? Make sure to share it with your friends! Check below for easy ways to share!
Want to visit Walt Disney World? Contact The Magic for Less Travel for more information and a free, no-obligation quote.

Incoming search terms:
list of disney characters
meet tarzan at animal kingdom