This post may contains affiliate links for your convenience. If you make a purchase after clicking a link we may earn a small commission but it won't cost you a penny more! Read our full disclosure policy here.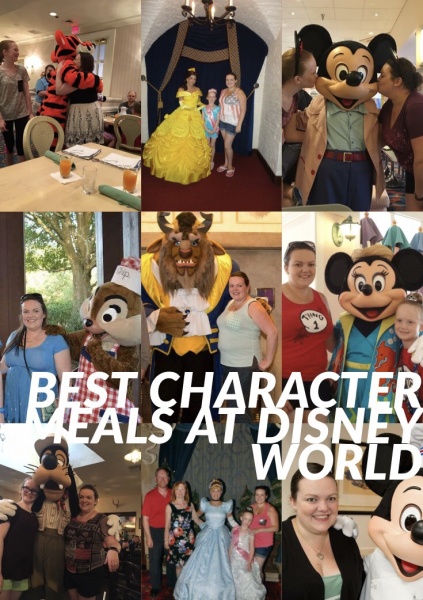 If you're traveling to Walt Disney World & planning your dining-you HAVE to check out some of the best character dining on property. It is great fun for all ages & a fantastic way to beat the meet & greet lineups! I am 29 years old, but character meals are a must for me each & every trip. Especially if you have little ones, I suggest taking advantage of as many as possible. If you plan on doing a lot of character meals, you might want to consider the Disney Dining Plan, as the character meals can be a bit more pricey. OK-let's jump right into the fun stuff. Ranked from best to worst, here are my 11 best character restaurants in Walt Disney World! (pro tip: there are no bad ones!)
Perfect for the prince & princess lover in your family-here you get to have a one on one experience with Rapunzel, Flynn, Ariel & Eric. The meal starts off with a cast iron frying pan full of delicious pastries (an homage to Rapunzel), fruit & you then get to select your main course. The meal options are Italian inspired, so come hungry! You can choose from a wide array of pancakes, breakfast calzones & so much more!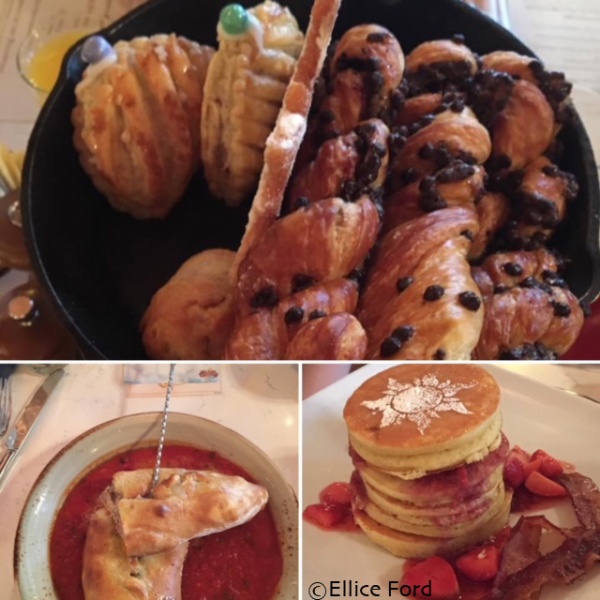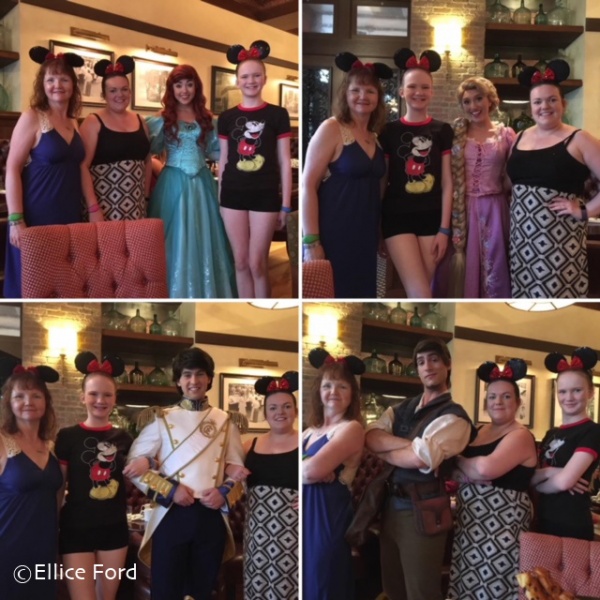 Grand Floridan Resort
In my opinion, the most underrated breakfast on property. You can also have supper at this location & the character selections are different at each one, which is pretty neat! Let's start with breakfast. Head over & dine with an eclectic mix of lesser seen characters; Mary Poppins, Alice, Mad Hatter, Tigger & Pooh. The breakfast has a buffet selection of your typical buffet food like Mickey waffles, fruit, breakfast meat, cereals and more. But they take it up a notch with their AMAZING eggs benedict & red velvet pancakes with cream cheese. And yes…you are reading that right…red velvet pancakes!
For supper, you get to indulge in everything from chicken, beef, vegetables and more, while dining with your favorite Cinderella characters; Cinderella, Prince Charming, Anastasia, Drizella, Lady Tremaine & Fairy Godmother. Sometimes, the stepsisters are out sick, so the mice take their place! While the food at the dinner is mediocre, it is well worth it for the character experience. If I had to choose between the two character meals, I would go with breakfast, and meet Cinderella elsewhere. (keep reading!)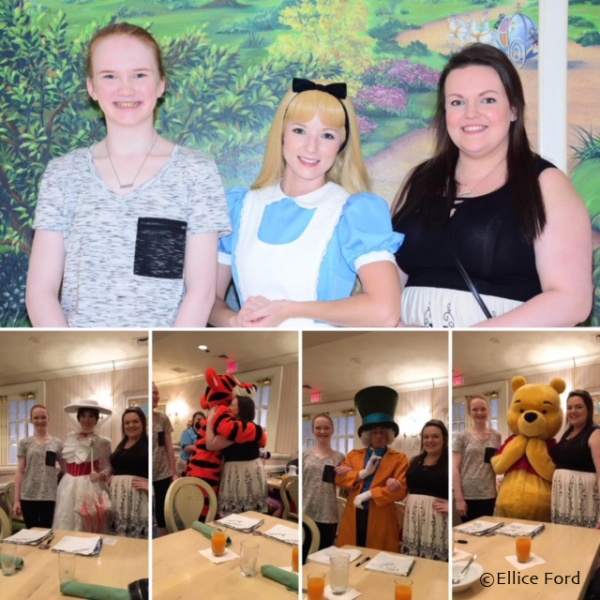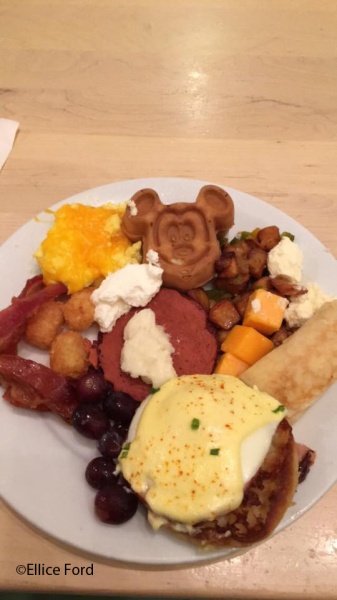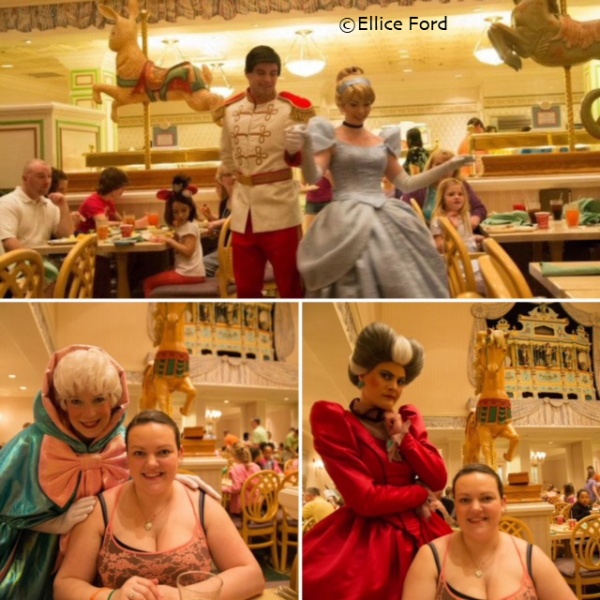 Epcot
It was a close call between this one & #5 on my list, but I opted for this one as my #3 because I like the food a little better as well as the character experience. It is also only 1 dining credit, as opposed to 2, which is a bonus in my books! Here, you can meet the princesses, such as Belle, Cinderella, Ariel & more! Located in the Norway Pavilion at Epcot, you'll feel like you're in a whole other world. The princesses come visit you at your table, and you have a meet & greet at the entrance of the restaurant with a princess.
I love Akershus! This is one of the character meals that is perfect for the princess lover in your family or your little ones & is a little bit more cost efficient than my next option. Whether you go for breakfast or dinner, add this one to your must do's!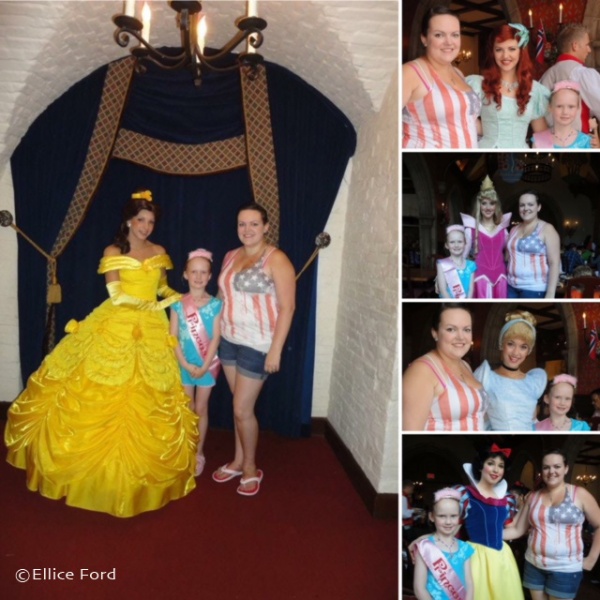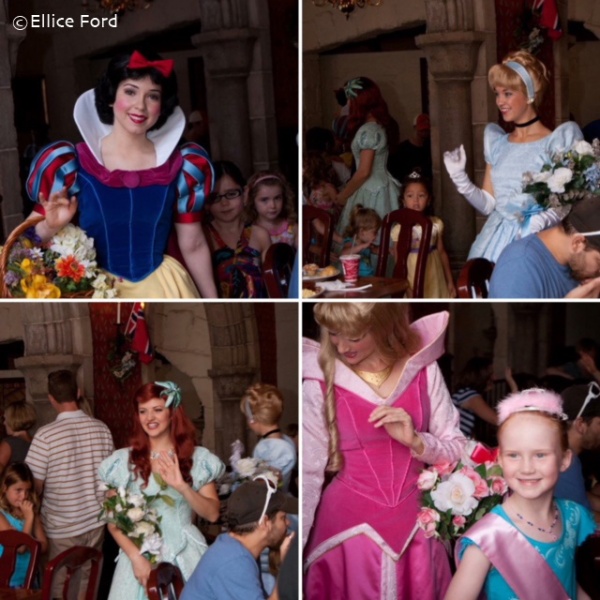 Animal Kingdom
Located in Africa, head on over and meet the fab five; Mickey, Minnie, Donald, Daisy & Goofy. I love Tusker House for so many reasons. First of all, the food. I've dined here at breakfast, lunch, brunch & dinner, and my favorite by far is the brunch. If you can get a reservation brunch time, grab it! The food is delicious, affordable & filling. You have a wide selection of eggs, meats, chicken, turkey, vegetables, pasta & so much more.
My favorite part about this location has to be the character interaction. Your favorite pals are dressed in their safari wear, and come visit you while you eat & enjoy your jungle juice (recommend!) At some point in the meal, they also do a parade where they sing & dance with whoever wants to join in. I also love this option, because you can get the Rivers of Light dining package & skip the line at the beautiful nighttime spectacular show!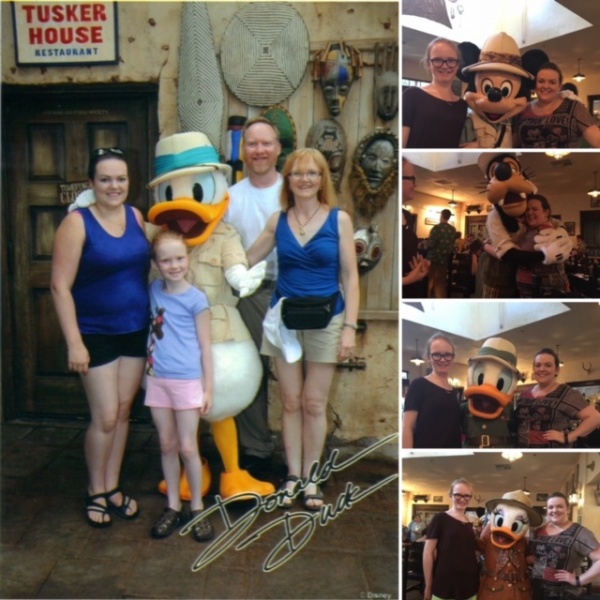 Magic Kingdom
Located inside Cinderella Castle, this signature dining experience truly is a unique & wonderful experience. If you're on the Disney Dining Plan, keep in mind that signature meals are worth two credits. This meal is perfect for every little prince or princess in your party, and is also perfect for adults. Who doesn't want to dine inside the castle?! Upon entering the castle, you will be greeted by PhotoPass photographers & have a meet & greet with Cinderella.
You're then escorted upstairs to the grand dining area. The atmosphere alone is worth the trip to this dining location. The unique stained glass windows, vintage atmosphere & details really take you back to the early 1900's of Cinderella Castle. The character greetings alternate depending on the meal you go to, and it also seems to alternate randomly. You are guaranteed to meet Cinderella. The other princesses tend to alternate between Rapunzel, Snow White, Ariel, Aurora & Jasmine. I'm not a huge signature dining person, as I am not an adventurous eater. However, this restaurant truly has something for everyone. I had a charcuterie board to start, which I loved. Add this one to your character meals must do's!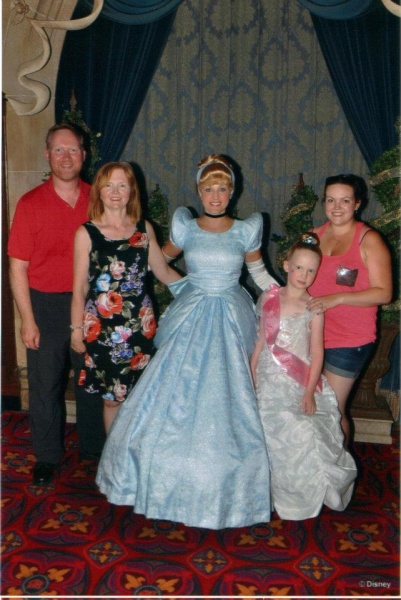 Epcot
This is one of the character meals that I have yet to dine at, but it is top of my list for next trip! I have heard nothing but fantastic things about this one. Here, you'll dine with farmer Mickey, Pluto, Chip & Dale. You get to enjoy your family style skillet while rotating alongside Living with the Land! That's right–the restaurant spins. Not so fast that you'll even notice it, but fast enough to realize every few moments that you've got a new view. I have heard nothing but fantastic things about the food & the character interaction-add it to your list character meals, like I've done!
Magic Kingdom
(Editor's Note: While technically not labeled as a character meal by Disney, it does feature a character during dinner only.) During breakfast & lunch, you can partake in a quick service meal inside the beast's castle! For dinner, however, indulge in a signature dining experience & meet the beast! I haven't tried the dinner since it became a signature experience, but I am hearing good things. Before the change over, to be honest, the food was mediocre. I've been twice, and I remember being pretty underwhelmed. They now provide a top notch prix-fixe menu with options to choose for an appetizer, main course & dessert platter (including the grey stuff!)
This restaurant is so popular because of it's location & atmosphere. While I love dining in Cinderella Castle, the Beast's castle kind of puts it to shame! The grand ballroom, library & west wing are absolutely stunning. The imagineers even made the windows appear like it was snowing outside! It really is an absolutely amazing experience & a must do every trip for me for this reason. However, I've met the beast twice now, so I prefer to stick with the quick service option for breakfast & lunch. You get the experience of the castle, at half the price & honestly twice as delicious! If you have a Beauty & the Beast fan in your party, definitely do the dinner at least once.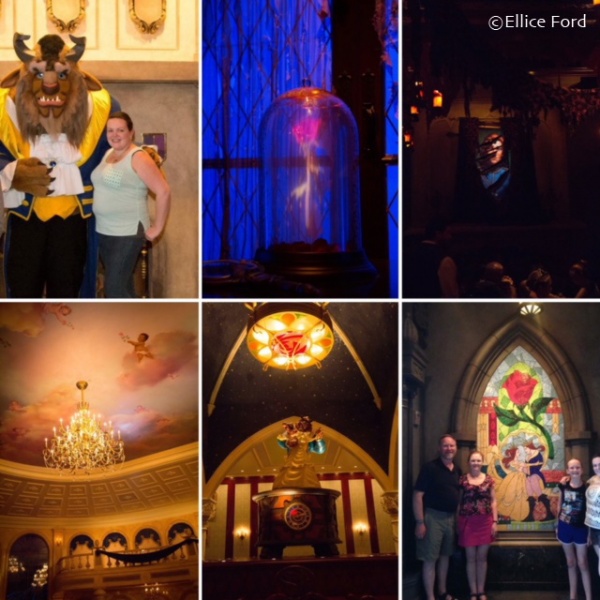 Disney's Beach Club Resort
Disney's Beach Club Resort is one of the best resorts on property. The beach like atmosphere will make you feel like you've floated off to the beaches of Florida or somewhere tropical. Head to Cape May Cafe & dine with Mickey, Minnie, Donald & Daisy! Outfitted in their beach wear, they bring the beach to your table. Here, breakfast is a buffet of your favorite Disney eats; Mickey waffles, fruit, eggs & more! It's been a while since I've dined here, but this is one of the character meals that is definitely worth the trip & I plan to return. (Editor's note: Characters are only available at breakfast at Cape May Cafe.)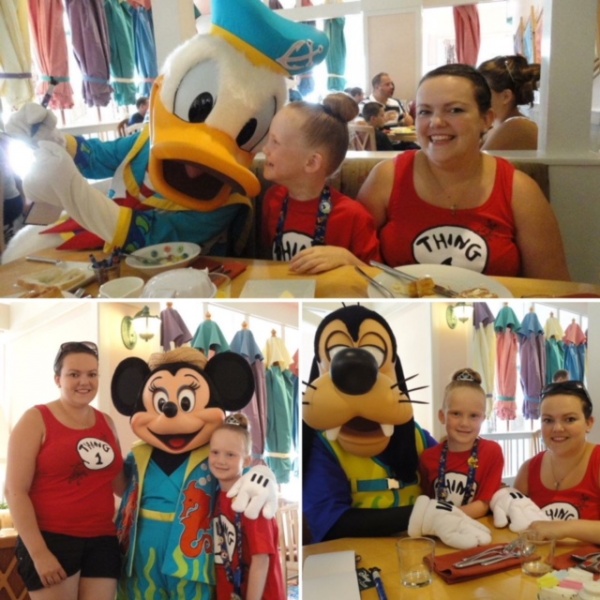 Magic Kingdom
This is another spot that I have not yet been to, but is on my list for when I book my Advance Dining Reservations in just a few short months! This dining experience is perfect for the Winnie the Pooh fan in your party. Located near Cinderella Castle, you'll see the elegant Crystal Palace, filled with Eeyore, Piglet, Tigger & Winnie the Pooh greeting guests at their table. The breakfast is standard Disney breakfast buffet & the dinner is also pretty typical meats, veggies & other things. While the food at this restaurant does not get huge rave reviews, it comes in at number 8 on my list because is is one of the character meals where you can meet some unique characters!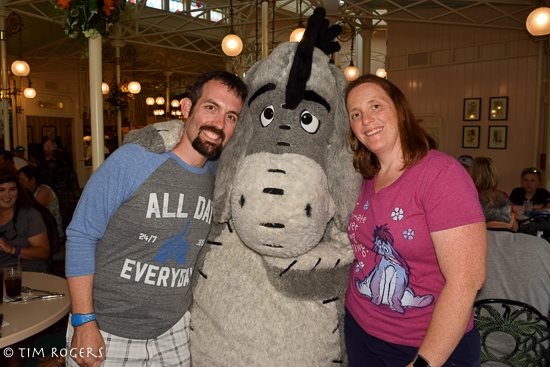 Hollywood Studios
I am definitely in the minority here, but I really enjoyed Hollywood & Vine! Most guests tend to complain about the lack lustre buffet & poor service, but in my opinion, those things do not exist at Walt Disney World. No, you're not going to get a first class dining experience. But I actually found that this buffet had a lot more options than some of the buffets on property, and it's delicious! The character experience is worth it in & of itself. You get to hang with Mickey, Minnie, Donald, Daisy & Goofy. They are typically dressed in seasonal wear, whether it be Minnie's Springtime Dine, Minnie's Summertime Dine, Minnie's Halloween Dine or Minnie's Holiday Dine, you are sure to see your pals dressed their best (or spookiest!) For breakfast, the characters are a little different, and you get to dine with Disney Junior characters.
Another thing I love about dining here, is that is one of the restaurant choices for the Fantasmic! Dining Package. So, you get a great character experience & a VIP pass to (in my opinion) the best show on property! With all of this said, at $60 per adult, this buffet is only worth it if you're on the dining plan & can use a credit.
Contemporary Resort
Coming in last on my list of best character meals is one that I think is a little overrated. At Disney's Contemporary Resort, you can dine with Mickey, Minnie, Pluto, Donald & Goofy. I say it's overrated because, much like some of my above mentions, it is your typical Disney buffet. I have dined there twice, but there was nothing memorable about the characters or the food. It was a one & done for me. With that said, I definitely see the appeal. Close to Magic Kingdom, this is your only option to meet Mickey & friends at a meal (aside from the 'Ohana breakfast with Lilo. Stich & Mickey) So it makes my list because of the convenience factor.
If you are going to any of the other parks, I would opt for meeting them at one of the above suggestions instead of here! But again, there is no bad food at Disney in my opinion, and you can't go wrong with a classic like Chef Mickey's!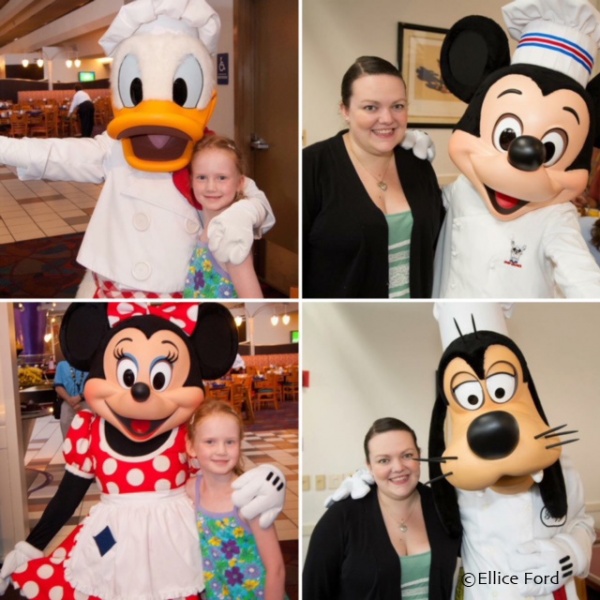 Fort Wilderness Resort
This is one of the character meals that would have actually been number one on my list, so I couldn't close the article without mentioning it. Sadly, Mickey's Backyard BBQ will be retiring on December 31st, 2018. Rumor has it that it will be returning & is only closing for a revamp. However, many are suspecting that it will not return. This truly breaks my heart. I haven't done all the dining at Walt Disney World, but I have done a lot of it. Hands down, this meal & experience was the best I have had on all property. I am a country music fan, so that was probably part of it. But the atmosphere, the all you can eat BBQ, all you can drink beer & wine (that's right!) made it the incredible experience that it is. Not to mention, the character interactions with country Mickey, Minnie, Chip, Dale & Goofy are amazing & SO much fun!
It's a bit different from other character meals in the sense that, they don't come to your table. You do have to stand in short lines to meet them, but you can also dance with them…DANCE with them!! I am a big kid & I cannot lie, every ounce of me loved this. It truly is a wonderful experience. With that said, I do understand their desire for closing it. With outdoor only seating, this dining experience is entirely weather dependent which can be a bit of a pain in central Florida (where it rains EVERY day). It's sad to see it go, but I am excited to see what comes next. Make sure you book this if you'll be in the world before December 31st, 2018!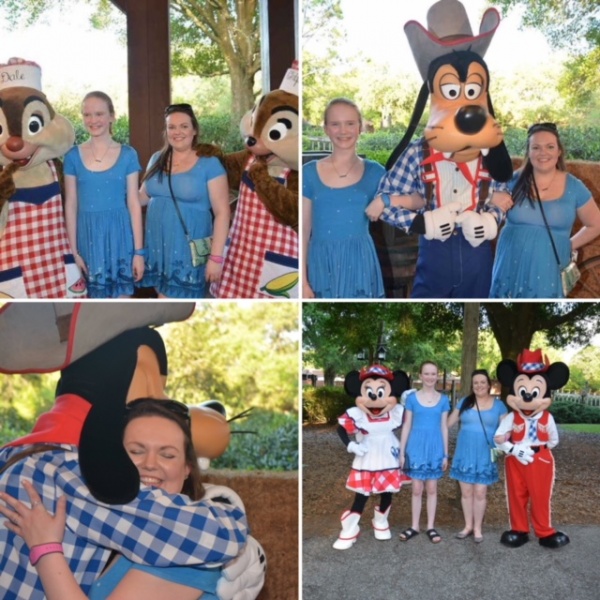 There we go! My 11 best character meals in Walt Disney World! Do you have a favorite character meal on property?  Share in a comment below or on Facebook or Twitter.
Did you like this article? Make sure to share it with your friends! Check below for easy ways to share!
Want to visit the Walt Disney World Resort? Contact The Magic for Less Travel for more information and a free, no-obligation quote.

Incoming search terms:
disney character meals
disney world character meals
best character meals disney world
best disney character meals
cgaracter meals wdw
eating with charictors in disney world
https://www themouseforless com/blog_world/best-character-meals-walt-disney-world/