This post may contains affiliate links for your convenience. If you make a purchase after clicking a link we may earn a small commission but it won't cost you a penny more! Read our full disclosure policy here.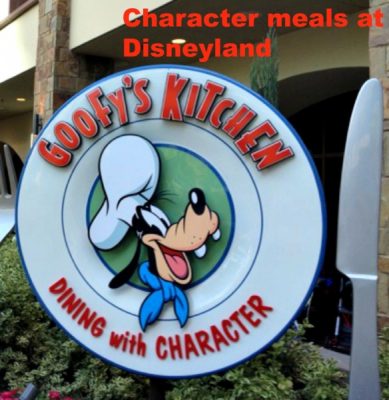 Goofy's Kitchen at the Disneyland Hotel
One of the most popular things to do on a Disney vacation is to enjoy a meal with the characters. The Disneyland Resort has many opportunities to enjoy a character meal. I've listed each one so you can decide which one is the best bet for your family.
Location: California Adventure, the Paradise Pier section
Ariel's Grotto offers a table service breakfast and lunch hosted by Ariel herself. (The dinner here is without characters, but features World of Color viewing vouchers.) After checking in and meeting Ariel, guests are seated at their table and visited by a variety of Princesses.
At breakfast, you are welcomed with breakfast pastries and fruit at your table, and then you can choose your entrée. At lunch, the current menu features items as diverse as fire-roasted corn cakes and pan-roasted chicken breast.
We opted to have a late lunch (4:00 p.m.) at Ariel's Grotto so that we could meet the Princesses. The roster of Princesses does change from time to time, but after meeting Ariel, we were visited at our table by Aurora, Snow White, Tiana, Cinderella, and Princess Minnie.
Location: Paradise Pier Hotel
PCH Grill is the full service restaurant at the Paradise Pier Hotel. Every morning, the breakfast is hosted by Mickey and his friends, all dressed in their beach attire. Mickey, dressed as a lifeguard, periodically leads the kids in a dance.
The buffet is large and features a wide variety of breakfast items, including a build-your-own-parfait station, flatbreads, and egg white frittatas. The atmosphere is loud and boisterous.
We opted for the last possible breakfast seating at 11:00 a.m., and were visited by Mickey, Minnie, Daisy, Pluto and Stitch. Since we had the last seating, we were encouraged by our hostess to stay as long as we liked and take loads of photos with the characters.
Location: Disneyland Hotel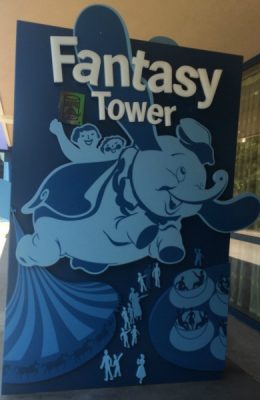 The Disneyland Hotel, home to Goofy's Kitchen
Goofy's Kitchen is located at the Disneyland Hotel, and offers character dining at breakfast and dinner. A large buffet offers made-to-order-omelets, chicken enchiladas, and the specialty of the house: peanut butter and jelly pizza! Dinner also is a buffet, and offerings typically include a carving station, a fresh catch of the day, fresh vegetables, and a big salad bar.
Before you are seated, you'll have the opportunity to meet Goofy, dressed at the chef. Once you are seated, prepare to be visited by a variety of characters. Over the years we have met many different ones here, but reports are that recently, the ones you are most likely to meet are (besides Goofy) Pluto, Minnie, Chip and Dale.
We have spent many dinners here. The upbeat atmosphere and the fun attitudes of the servers make this a great place to celebrate a birthday, anniversary or graduation.
Location: Disneyland Park, Main Street, U.S.A.
Legend has it that this was the restaurant Walt Disney was most proud of, because of its elegant design. It opened in 1955, and definitely looks like an upscale restaurant, not the casual spot that it actually is.
The character breakfast here is hosted by Minnie Mouse, and many of her friends stop by your table. Although the lineup does change, Tigger and Chip and Dale have been spotted here recently,
Breakfast is all you care to eat, and features items such as made-to-order-omelets, Mickey waffles, and French Toast. If you wind up with outdoor seating, it is possible to get a photo with the characters and Sleeping Beauty Castle in the background!
Location: Grand Californian Hotel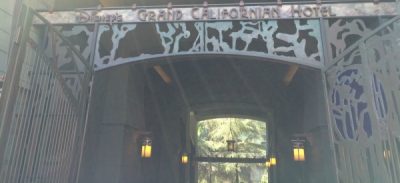 The Grand Californian Hotel, home to the Storytellers' Cafe
The Storytellers Café is a breathtaking restaurant decorated in my favorite style, California Craftsman. Your favorite Disney woodland critters host a character breakfast each morning. Although some characters rotate, Chip and Dale are usually the hosts.
The Farmers Market Buffet is all you care to eat, and features items such as made-to-order-omelets and Mickey Waffles. I once also spotted braised short ribs and asparagus – that's right, at breakfast.
The restaurant is located very close to the hotel-guests-only entrance into California Adventure. (Remember, this entrance is for guests of ANY of the three Disneyland owned-and-operated hotels, not just the Grand Californian.) So, if you can time it right, you could eat breakfast here and still make it to the park in time for rope drop! We've done this with a 7:00 a.m. breakfast seating when the park opened to us at 9:00 a.m.
Which character meal is your favorite at Disneyland? Share in the comments.
Did you like this article? Make sure to share it with your friends! Check below for easy ways to share!