This post may contains affiliate links for your convenience. If you make a purchase after clicking a link we may earn a small commission but it won't cost you a penny more! Read our full disclosure policy here.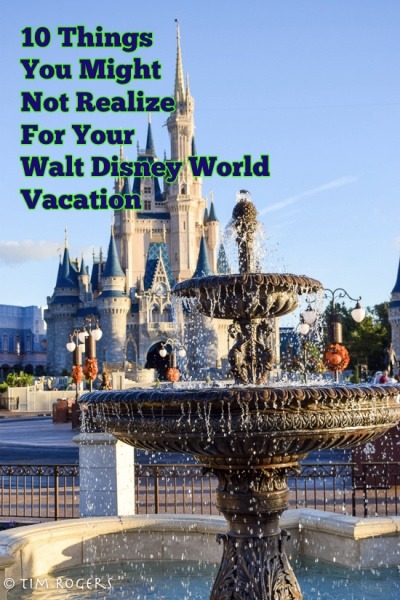 When you plan a Walt Disney World vacation, some things everyone already knows they need to think about. Where you want to stay, what rides you want to go on, the best places to eat, and other such things.
But what about the other things – the things you might not realize or initially think about when going on a trip like this. Here are 10 things you might miss when planning your Walt Disney World vacation.
1. Planning is important
Most people have experience with a local amusement park or carnival or something like that. I have seen countless people approach a trip to Walt Disney World the same way. While you could just walk into a park with no thoughts or plans and still have a good time, Disney World really is best if you put a little thought in ahead of time. This doesn't mean everyone needs to have a file of color coded spreadsheets to have a "good" trip. Even just figuring out the most important things to you and where they are can save you a ton of time when actually in the park. Also, since you are already here, the Mouse for Less has a ton of great resources to help with the things you know you need to plan, and the other things you might not realize require some thought and attention.
2. Need to Buy a Ticket in Advance
Even in the more normal times, buying tickets in advance was always one of my suggestions, if for no other reasons than because they were always more expensive in person. As things are now, the requirement to have a park reservation means you REALLY need to buy your tickets in advance, and preferably as far in advance as possible.
3. You Will Want the App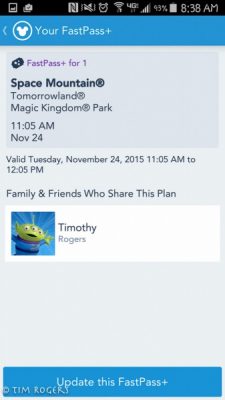 Specialized apps are a part of our every day life – we see them at stores and restaurants, for entertainment, for our homes, and much more. At Walt Disney World, the app is kind of all of those things at the same time, and it is less of a "nice thing to have" like you might see for loyalty points at your grocery store, and more of a "something you definitely need". Through the app you can make and change reservations, get boarding groups, look at maps, menus, and pictures, unlock your hotel room, and much much more.
4. Magical Express
While recent news has let us know it won't last forever, Magical Express is still a great option that many people don't think about or utilize. For anyone flying into MCO, Magical Express will drive you straight to your Disney resort hotel, and also bring you back after your vacation.
5. Free Transportation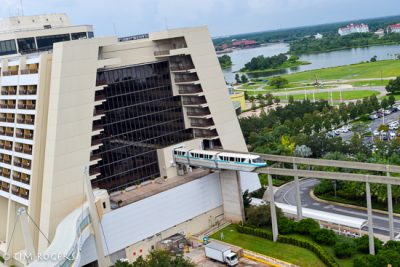 With the size of Walt Disney World, getting around can be a challenge, but one of the things that people might not realize is that nearly all of the transportation methods are available for guests for free! Yes there is the monorail near the Magic Kingdom, but there are also buses, boats, and even the newest addition – the Disney Skyliner. On top of being free, some guests might not realize that these will also often drop you off in the most prime locations.
6. Transportation Time
Even with an efficient transportation system, Disney World is quite large. Most dining reservations will recommend giving yourself 90 minutes of travel time. While that might be a little much sometimes, it is a good benchmark for just how long it can take to get from point to point sometimes. You have security, transfers, waiting for the next transportation launch, and walking (see below for more on that). Even driving yourself can take a bit, so just factor in that time to your plan so you aren't stressing about running behind in the moment.
7. Mobile Ordering
One of the most useful parts of the previously mentioned app is the ability to order your food in advance, and not from a register. This has been available in some locations for a while, but the past year has caused a rapid increase in the types and number of dining locations where you can do it. (Actually, it's pretty much required at most counter service locations.) Definitely make sure your payment is set up in advance, and then skip the line and just pick up your food.
8. Weather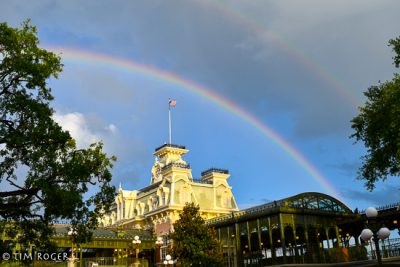 Florida is popularly known as the "Sunshine State". This is a lie. Sure, there is a lot of sunshine in Florida, but it would more accurately be called the "Afternoon Thunderstorm Deluge State." The question for your trip isn't "will it rain," it is "how much will it rain." Part of any trip to Walt Disney World is preparing for and embracing the rain when it comes. Are you an umbrella or poncho type of person, do you have extra socks, and are you ready to roll with it when plans change.
9. Walking
Most people who have spent a day at the zoo or their local theme park might think that they are prepared for the amount of walking at Disney World. I would venture they might not be.
As I have talked about before, Disney is a big place and if you are maximizing your time, you will likely be moving around a lot. Doing practice walks ahead of time (especially with kids) and make sure to bring comfortable shoes. I have also taken to getting new socks before big trips just to make sure  my feet are taken care of.
10. It's Not Just The Parks
Guests to Walt Disney World could go straight to the main theme parks, ride rides, go home, and have a good time. However, they might not realize that they would be missing out on a huge amount of what makes Walt Disney World, Walt Disney WORLD.
You have two fantastic water parks, themed mini golf, professional grade golf courses, fishing and boating, a horse ranch, and more. That is not even including beautiful themed resort hotels containing delicious restaurants, and Disney Springs, a eating and shopping destination all its own. There is a whole world to discover, so make sure you leave some time in your trip to explore it.
What is something that you think people might not realize before visiting Walt Disney World? Share with us your thoughts in the comments or on Facebook or Twitter!
Did you like this article? Make sure to share it with your friends! Check below for easy ways to share!  
Want to visit a Disney Destination? Contact The Magic for Less Travel for more information and a free, no-obligation quote.