This post may contains affiliate links for your convenience. If you make a purchase after clicking a link we may earn a small commission but it won't cost you a penny more! Read our full disclosure policy here.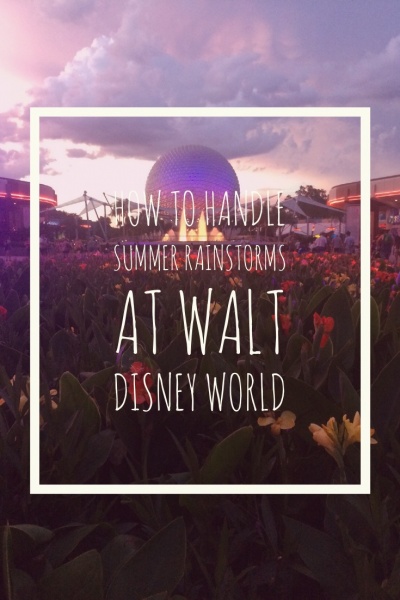 Every Disney-lover who's visited Walt Disney World in the summer has experienced a crazy summer storm. The sky is blue, the sun is beating down, and all of a sudden, the storm clouds roll in. Though they might only last for a few minutes, these summer storms can really pack a punch! Here, I'm bringing you my top tips for handling summer rainstorms at Walt Disney World!
1. Plan ahead!
This is by far my most valuable tip. When traveling to Walt Disney World in the summer months, you can almost count on experiencing at least one downpour during your stay, so plan ahead and pack some rain gear. My family always carries a small backpack full of ponchos and an umbrella with us on park days in the summer, even if it's sunny and 95 degrees out when we head to the parks! If you purchase a Walt Disney World plastic poncho, remember that these are reusable and easy to pack in your suitcase! If you're looking to cut costs, your local dollar store probably has some $1 ponchos; though they don't last long, they'll keep you dry in a pinch!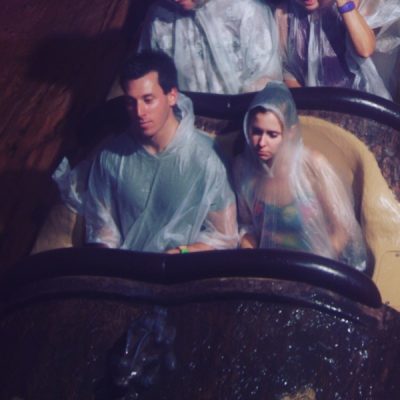 I also recommend dressing accordingly. Wear quick-drying clothing, shoes that won't stay soggy (or pack a light change of shoes if you have space!), and throw an extra pair of socks in your bag. The ponchos (or your own rain jackets) work great for protecting your upper body, but your feet will be subject to the elements, puddles included. In my opinion, it's definitely worth the annoyance of carrying around your rain gear. The one time you forget it, you'll be caught in a deluge!
2. Enjoy indoor attractions
This one goes without saying. Seek out the attractions that'll keep you inside (and dry) during those summer downpours! I tend to look for attractions with indoor queues (think Space Mountain, Living with The Land, Soarin', and
Frozen Ever After
) so I don't get stuck standing outside waiting for my attraction. There's nothing worse than being drenched and heading into a chilly air conditioned theater! I also look for longer attractions where I can hunker down and ride out the storm, such as Voyage of the Little Mermaid, Mickey's PhilharMagic, and the indoor theater shows around the World Showcase in Epcot. Sometimes these summer storms move through quickly; you might go watch
Impressions de France
and come out to see sunshine! Another great part of summer rainstorms? Lots of crowds clear out when the rain moves in, so wait times may decrease!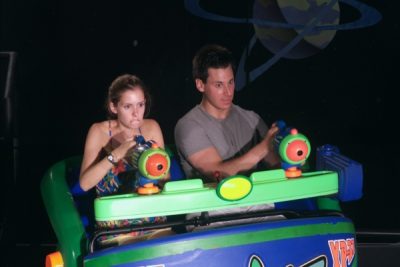 3. Get in some shopping
If you're a shopper or you need to pick up souvenirs for everyone back home, a rain storm is a great time to check out the shopping. Whether you're in the parks or at Disney Springs, you'll be sure to find plenty to keep you occupied while the rain comes down outside. Pick up some goodies for the neighbors, a sweatshirt for grandma, and something for yourself! You can even have your purchases shipped to your WDW resort for no charge, so you don't have to worry about getting your Mickey Mouse plush all wet.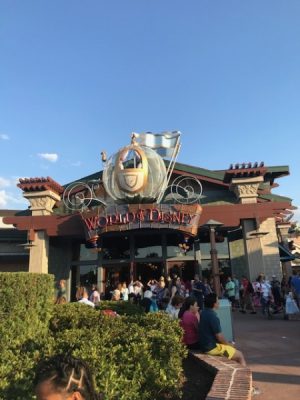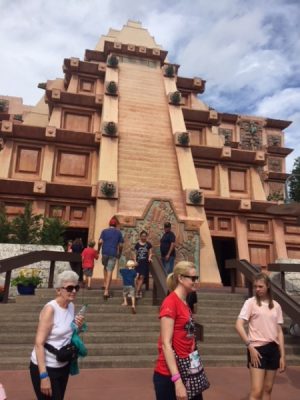 4. Grab a bite
One of my favorite things to do at Walt Disney World is eat. Needless to say, I'm happy to treat a rainstorm as an opportunity to hunker down with an ice cream cone or a pastry and a cup of coffee. I tend to make a run for quick service locations with indoor seating (among my favorites are Columbia Harbour House, Les Halles Boulangerie-Patisserie, and Sunshine Seasons). If all the tables are occupied, take your treat to go and browse the shops on Main Street USA or around World Showcase! Combining shopping and snacking is never a bad thing!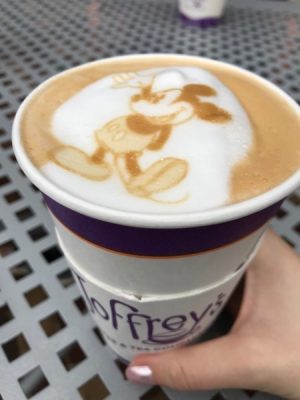 5. Don't fret over the forecast
It's totally easy to check your weather app on your phone 100 times a day in the weeks leading up to your Disney vacation, but try to resist the urge. Sure, it's a good idea to be prepared for the weather. This will help you to know what to pack, where to make FastPasses, and more, but might cause undue stress and anxiety leading up to your trip. Oftentimes, the weather forecast shows thunderstorms for every day of the 10 day forecast, but it only ends up raining for an hour or so each day. Try not to worry about the weather in the days leading up to your trip. You'll still have a magical time, even in a poncho!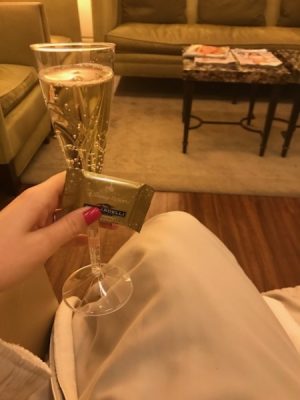 6. Watch for severe weather warnings
When severe weather strikes (think thunder and lightning), many attractions may be temporarily closed to ensure that everyone is safe. If you happen to have a FastPass+ reservation for one of these attractions, fear not! You'll be notified by the MyDisneyExperience app of the ride closure, and your options for ride alternatives will be presented. You'll most likely be allowed to ride a similar attraction or can wait until your attraction re-opens!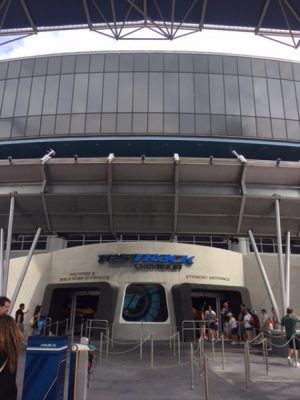 7. Embrace the storm!
When all else fails, embrace the downpour! If you forgot your ponchos, you're aboard an outdoor attraction, and you're about to get drenched, roll with it. Some of the biggest laughs I've ever had at Walt Disney World involved running for cover during a downpour, being soaked all the way through my clothes, and walking around with squishy wet shoes. Though it's not ideal, you're still in the most magical place on earth. Enjoy a laugh, go find a PhotoPass Cast Member, and document your soggy Disney day!
 What are your best tips for handling the summer rainstorms at Walt Disney World? Share in the comments, or on 
Facebook
 or 
Twitter
.
Did you like this article? Make sure to share it with your friends! Check below for easy ways to share!
Incoming search terms:
https://www themouseforless com/blog_world/handle-summer-rainstorms-walt-disney-world/