This post may contains affiliate links for your convenience. If you make a purchase after clicking a link we may earn a small commission but it won't cost you a penny more! Read our full disclosure policy here.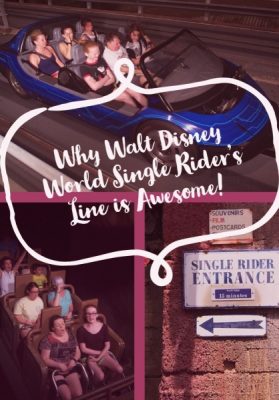 Have you ever looked for a great way to avoid a long line at a popular Walt Disney World attraction? Did you miss out on a FastPass+ for your favorite ride? There are plenty of ways to navigate through your touring plan, while keeping your wait times at a minimum. Taking advantage of single riders line is just one of them! Here is why Walt Disney World single rider lines are awesome even if you're not a single rider. (Editor's Note: Do know, if your party enters the single rider line, you WILL be separated. Don't expect to sit with your party and don't pretend like you didn't know you entered the Single Rider Line when you get to the front.)
First of all, I highly suggest consulting your My Disney Experience app to continuously check wait times throughout the day. When wait times are lower, make your way to the attraction with the lowest wait time. This is how I tour the parks!
But sometimes the lines are just too long. If you're anything like me, you don't want to waste too much time in lines. You have spent so much on your Disney vacation and who wants to waste that money standing in a line for 3 hours? Not me! The longest I will wait in a line is 60-90 minutes, and even that is pushing it. No ride is good enough to waste precious park time, in my opinion. However, I only go every other year. If you go more frequently, you may opt to wait it out in the long lines for the most popular attractions.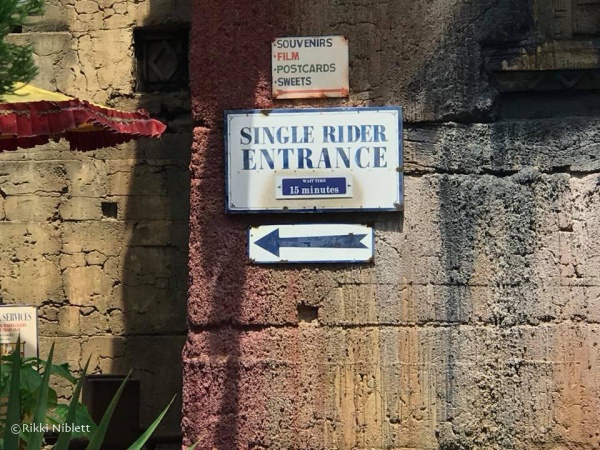 Only a few of the popular Walt Disney World attractions have single rider lines. When used wisely, they can be a great trick to maximizing your time in the parks. Here are the rides that do:
–Expedition Everest, Disney's Animal Kingdom
–Test Track, Epcot
–Rock 'N' Roller Coaster Starring Aerosmith, Disney's Hollywood Studios
I wish most or every ride in Disney World had single rider's line, but unfortunately that's not the case. I will continue to hold out hope that it will eventually roll out to other attractions!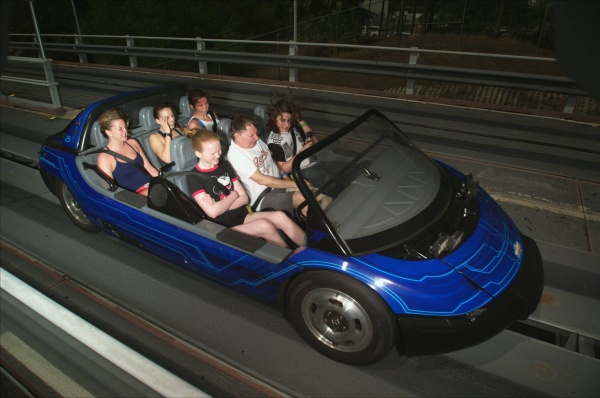 Using the single rider lines are fairly simple. Head to your attraction of choice, but instead of going to the FastPass+ or standby queue, you will head to the single rider queue which is very well marked.
How it all works is that you will fill an empty seat when an odd number party comes along. For example, a family of 3 comes to the standby queue, but the car seats 4. You will be the 4th person and join their party. It sounds a bit daunting at first, because you don't want to split your party up, but there are perks.
First of all, there is virtually no wait time for single rider lines. It may say 20 minutes, but I have never waited for longer than 10 minutes in a single riders queue. If you are doing Walt Disney World solo, of course it's a perk! You shouldn't let the term 'single rider' scare you though because more often that not, you will still end up in the same car as your party, you just may be placed ahead of or behind your party, so you're still kind of "together".  Of course, do not go for this option if you have young children in your party who you can't be separated from.
I took advantage of single riders last year with my sister, who is 14. We rode Expedition Everest 6 times, Rock N Roller Coaster twice and Test Track once. The only one we were not in the same car for, was test track! All the others, she was either in the row behind me or the car behind me so we were still "together."
I have even seen single riders be seated side by side-it is not impossible! For example, on Test Track, if a party of 4 comes along and the car needs 2 more bodies, you may luck out. This did happen to us once during Expedition Everest! For this reason, I tend to not FastPass+ the rides that have them as an option, because worst case scenario, we could do the single riders line.
Tip: Always make a plan with people in your party to meet at the exit of the ride in case you do get split up.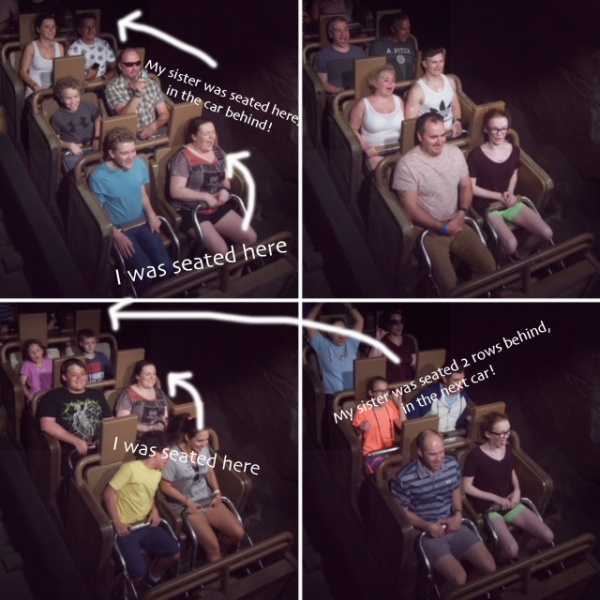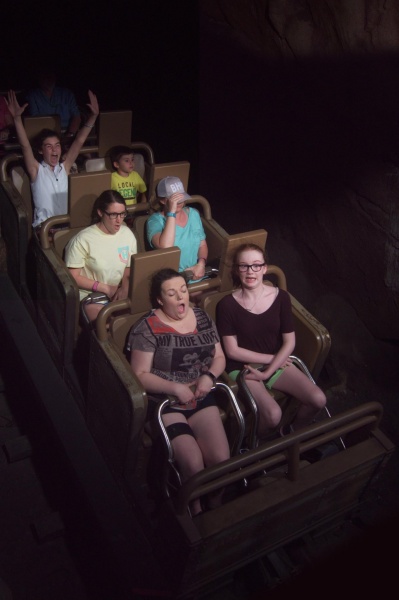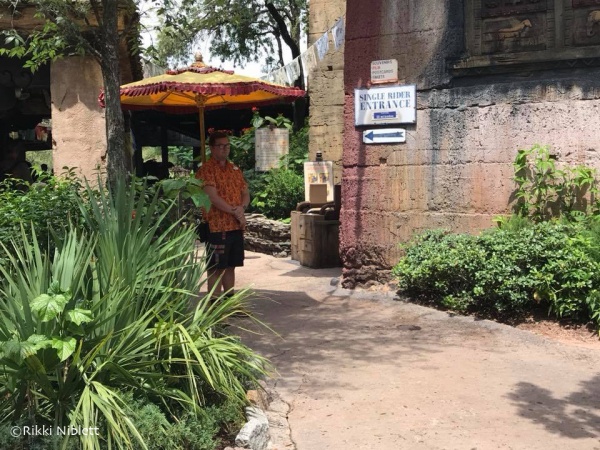 I highly suggest considering the single rider line as an option on your next Walt Disney World vacation! It is a great way to avoid those notoriously long rides in Walt Disney World. If you plan strategically, you can take advantage of those 3 rides several times during your vacation! So go ahead, don't let the words 'single rider line' scare you! Walt Disney World single rider lines are awesome, even if you're not a technically a single rider!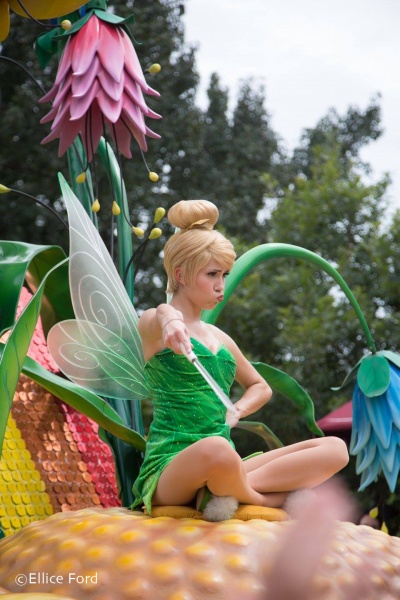 Why do you love single rider lines at Walt Disney World? Let us know in the comments, or on Facebook or Twitter.
Did you like this article? Make sure to share it with your friends! Check below for easy ways to share!
Want to visit Walt Disney World? Contact The Magic for Less Travel for more information and a free, no-obligation quote.

Incoming search terms: