This post may contains affiliate links for your convenience. If you make a purchase after clicking a link we may earn a small commission but it won't cost you a penny more! Read our full disclosure policy here.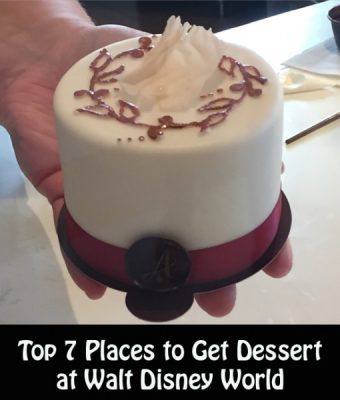 Did you know that today is National Dessert Day? This is a day that I celebrate whole-heartedly! I mean, how can you go wrong with a day that celebrates all things sweet?
So today, I thought we could take a dive into looking at some of the best places to stop for a delicious treat when visiting the Walt Disney World Resort. I mean, the resort overall is known for some amazing dessert options, so trust me…I know I'm going to miss some. So, here are my Top 7 Places to Get Dessert at Walt Disney World.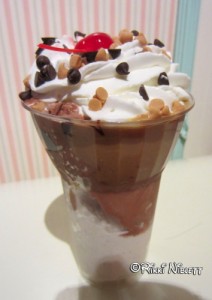 We're starting off big and classic. There is nothing better than grabbing a cup or a cone from the Plaza Ice Cream Parlor on Main Street U.S.A. Better yet…try a delicious sundae or an ice cream cookie sandwich. The options are divine and some, even perfect to share.  You know…if you want to.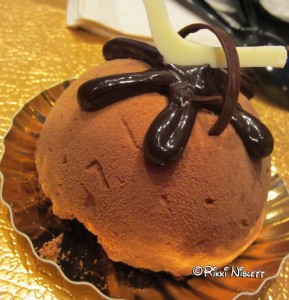 This bakery found in the France Pavilion at Epcot is known for having incredibly decadent treats! Pick up an eclair, a Napoleon, or a creme brulee (my favorite!). They really have some terrific options that will tempt Guests. It's so hard picking just one. But no matter which one you pick, I can tell you, it will be incredible.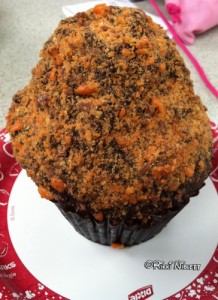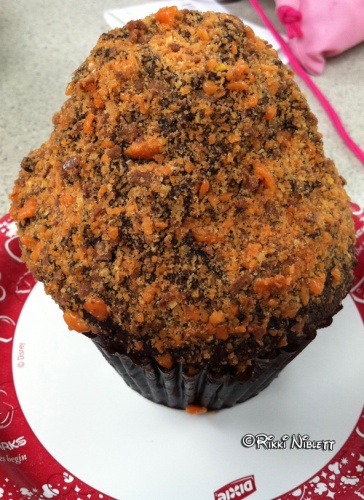 Starring Rolls at Disney's Hollywood Studios  is famous for their cupcakes. No…I'm not talking about the everyday cupcake that can be found at every bakery counter across the Walt Disney World Resort. The ones at Starring Rolls have been plussed. To me, the best is the Butterfinger Cupcake. It's the stuff that legends are born from. A giant chocolate cupcake with piles of icing and crunchy Butterfinger pieces. Drool. Of course, they have lots of other great options to choose from too, but it's all about that Butterfinger Cupcake.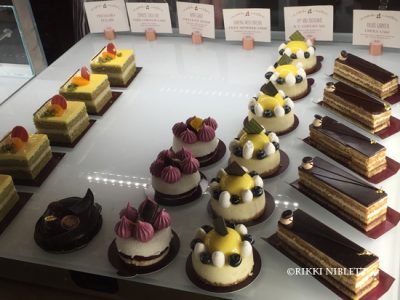 A new option to the mix. Amorette's opened recently with the debut of Disney Springs this summer. Amorette's has an incredible selection of fine and fancy pastries. What's great about Amorette's is that the desserts range with unique flavor palates. These desserts are serious works of art. They are almost too pretty to eat. I said almost.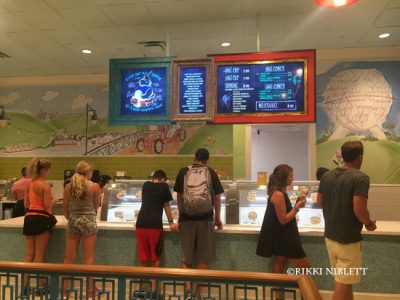 Another ice cream place made the list, but it's because it is too good to pass up. Ample Hills opened at Disney's BoardWalk and has become an immediate smash hit. My favorite is the create your own sundae, because you can choose from a brownie base or  a gooey butter cake base. (And as a girl from St. Louis who has moved away and misses gooey butter cake something awful, at least I know I can get a fix.) The ice cream here is made in house and includes some extremely creative and yummy flavors. Oh and if you want a cone, they have options that are made from pretzels and even cookie with M&Ms baked into it.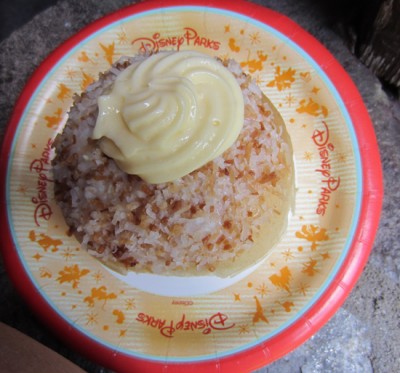 This is a fan-favorite for one reason. School Bread. This light pastry made with a creamy filling, shaved coconut, and cardamon is one that everyone goes gaga for. It's a wonderful treat that cannot be beat.
Any Confectionery Counter
There are a ton of great confectionery counters available at Walt Disney World. Each one offers wonderful sweets such as caramel apples, fudge, cookies, cake pops, and more. Pick up great items at The Confectionery, Big Top Souvenirs at the Magic Kingdom, Zuri's Sweet Shop at Disney's Animal Kingdom, Sweet Spells at Disney's Hollywood Studios, and Candy Cauldron and Goofy's Candy Co. at Disney Springs. Just walking in one of these shops will give you a sugar high…but grabbing a snack to enjoy is so worth it!
Ok…so I know I missed your favorite! Let's have some fun! Tell me where your favorite dessert spot is and why in the comments!