This post may contains affiliate links for your convenience. If you make a purchase after clicking a link we may earn a small commission but it won't cost you a penny more! Read our full disclosure policy here.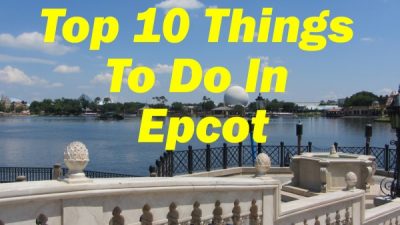 Future World and World Showcase make up Walt Disney World's Epcot theme park.  With eleven countries to visit and numerous rides and shows to see, you are sure to find something magical to do.  Don't miss these top ten things to do while in Epcot for the day.
This new, family-friendly ride in Norway will take guests away to Arendelle where they are able to see their favorite friends from Frozen.  This slow moving boat ride, takes guests through the story of Frozen with some additional magic thrown in.  Guests won't want to miss this ice-covered adventure.  To make sure don't spend most of your time in line, grab a FastPass+ for this ride.
Refurbished in 2016, Soarin is back with an all new ride experience.  Guests can now soar around the world as they fly high over mountains and see some of the world's greatest sites.  A 180 degree, 80 foot IMAX projection dome brings these new scenes to life.  Grab a FastPass+ or enjoy the new, interactive queue as well.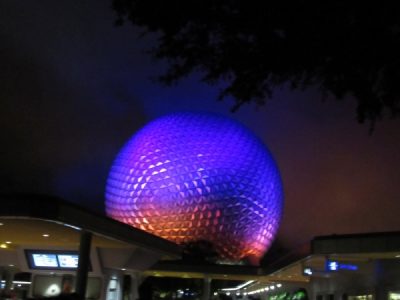 Beautiful Spaceship Earth During Illuminations
This amazing firework show takes place around the World Showcase Lagoon.  A story of past, present and future of the Earth is told with flames, fireworks, lasers and water.  Watch as Earth's birth comes to life with flames and fireworks over the lagoon.  See as our stories come together as the globe, through illumination, tells the history of our achievements.  Finally, the story wraps up as the globe turns into a lotus flower to reveal our dreams for the future.  Catch this show nightly around the World Showcase.  Get a snack and a drink and settle in for a great show.
New Food
Epcot's World Showcase is know for the unique cultures from around the world.  Make sure to take some time to try something new as you walk by these countries.  Try a churro with some caramel sauce or a delicious pastry at the France Pavilion.  No matter what you are in the mood for there will be something for you in the World Showcase.  Try something new and delicious while you are there.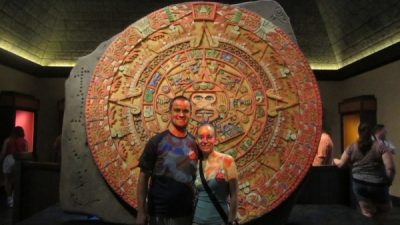 Mexico Pavilion
Take time to learn
The World Showcase isn't all about food.  Each country offers a unique and rich experience for guests.  Be immersed in the cultures of these different countries.  Take time to experience the movies at China or France.  Pick-a-Pearl in Japan or check out the ancient calendar in Mexico.  So many visitors just walk by the outside of the pavilions, but take time to walk back into the countries to truly experience all that there is to offer.  The details that go into each country will make you feel like you are being transformed right to the country itself.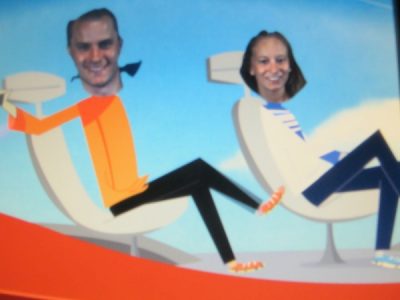 Spaceship Earth Fun
You can't be in Epcot and not make a stop at Spaceship Earth.  The icon of Epcot is host to a historic story from the cave walls and Egyptians to the printing press and Civil War.  This 16 minute ride will inspire you with all the great achievements that come to life before your eyes.  As you return to Earth and present day, you will be given the opportunity to design your own future world.  This slow-moving, relaxing ride is a great way to relax on a hot day and take in the main icon of Epcot.
World Showcase Entertainment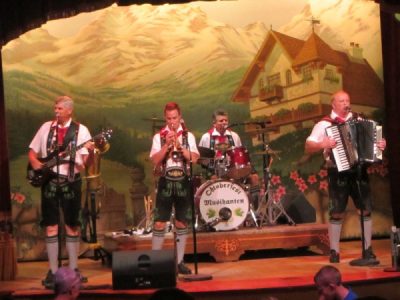 Entertainment in Germany
While walking around World Showcase, make sure to stop and enjoy some of the unique entertainment.  Many of the countries feature entertainment specific to their culture.  Catch the Mariachi Band in Mexico, the Voices of Freedom in America, or the Jeweled Dragon Acrobats in China for starters.  These wonderful performances are a great way to stop and enjoy the wonders of the World Showcase.
Character Meet and Greets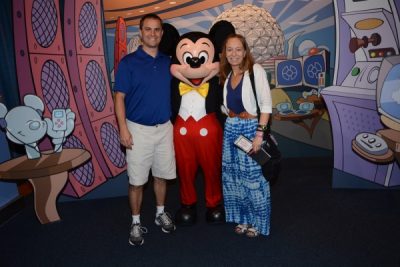 Meet and Greet with Mickey
Like all of the Disney parks, Epcot also offers great character meet and greets throughout both Future World and World Showcase.  Elsa and Anna meet guests at the Royal Sommerhaus back in Norway.  Other royalty can been seen throughout the World Showcase as well.  Mulun, Snow White, Aladdin and Jasmine, Belle and Aurora even Winnie the Pooh can often been found throughout the countries.  Mickey, Minnie and Goofy can be found in the Epcot Character Spot located in Future World.  Many other characters can be found throughout the parks at different times.  Always grab those guides when heading into the park or check on your MyDisneyExprience App.
Club Cool
This little spot in Innoventions at Epcot is where Coca-Cola merchandise is sold along with a place that allows guest to experience Coca-Cola products from other parts of the world.  Examples are Fanta Kolita from Costa Rica, Vegeta Beta from Japan and the most infamous is the Beverly from Italy.  This doesn't cost anything but is a great place to cool off and have a laugh or two.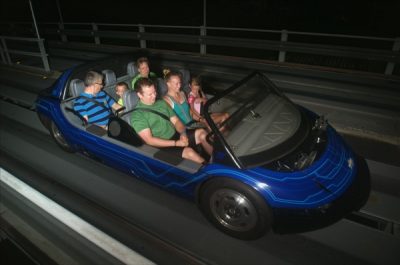 Test Track Fun
Buckle-up for this high-speed adventure.  Start by designing your own car based on capability, responsiveness, efficiency and power.  Once you have got the perfect car, put it to the test.  Fly through straight-aways, maneuver through inclement weather, and finish up with high speeds of 65 mph.  Don't miss the fun interactive experiences after the main ride as well.  And make sure to check out your picture.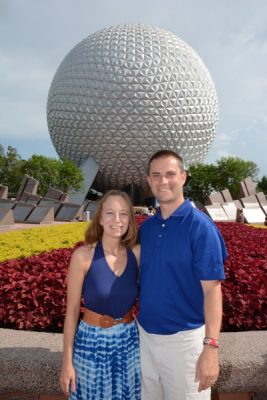 Take time to Enjoy the Sights in Epcot
From taking in the countries back in World Showcase to the rides in Future World, Disney's Epcot offers guests a variety of experiences.  These are just a few of the top experiences at Epcot.  Make sure to check out the Mouse For Less for more ideas on food and entertainment throughout the park.
What are some of your favorite things to do in Epcot? Share them in the comments.
Incoming search terms:
what is there to do in epcot disney world
best things to do in epcot
things to do in epcot
too 10 thngs to do at Epcot
what to do in epcot disney world
what is there to do at epcot disney world
what things are in epcot disney world
what to do in each epcot country