This post may contains affiliate links for your convenience. If you make a purchase after clicking a link we may earn a small commission but it won't cost you a penny more! Read our full disclosure policy here.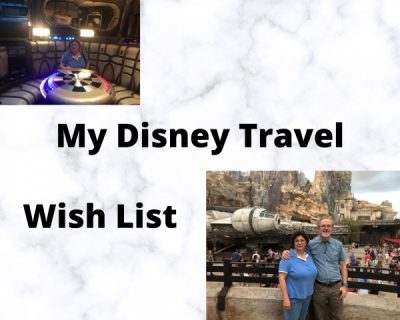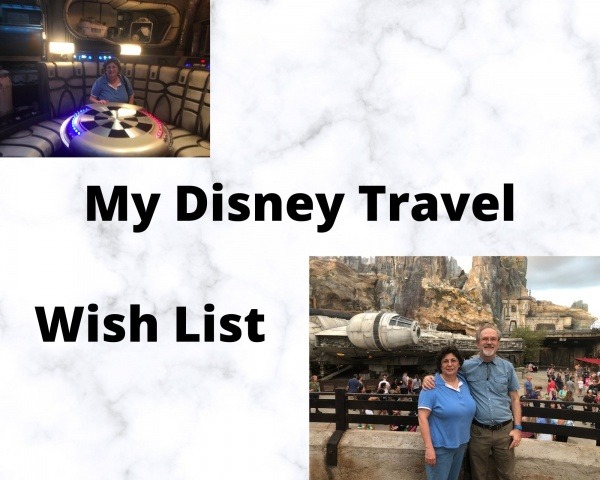 All I want is a trip Galaxy's Edge!
With things starting to return, I started to make a wish list in my mind – A Disney travel wish list! These are the experiences that are on the top of that list: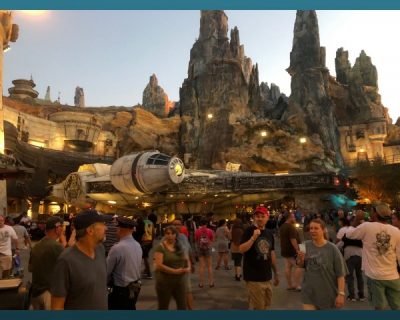 Walt Disney World's Galaxy's Edge, pre-pandemic
Sigh. So, when Disneyland Park's Galaxy's Edge opened, I didn't want to try to brave the crowds to get in. I had a serious case of FOMO when my parents went to the Walt Disney World version at the end of 2019. But my husband and I decided we'd go….in 2020. Sigh. Clearly that didn't happen, and so one of the top items on this list is to have a drink at Oga's, a meal at the Docking Bay, ride in the Millennium Falcon, join the Resistance, and visit a galaxy far, far away.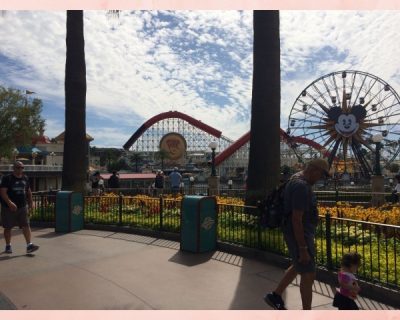 The IncrediCoaster in September, when I SHOULD have ridden it!
I am smacking myself on this one. I've visited Pixar Pier in California Adventure, but I haven't ridden this yet! I had two chances to ride this, once in August and once in November 2019. Both times, no one else wanted to ride with me. I decided that I'd get another chance soon. My tolerance for roller coasters is pretty low. I really don't go on anything more thrilling than the Rock 'n' Roller Coaster or Expedition Everest. But I'd been on California Screamin' a couple of times, and I've heard the new overlay is fantastic. So this is on my list! (Who wants to ride it with me?)


VISIT WALT DISNEY WORLD IN NICE WEATHER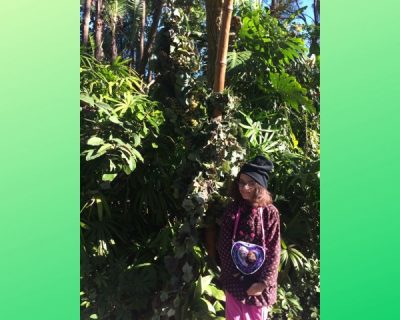 My very bundled up daughter meets DeVine in January 2018
I'd say it's been a full decade since this has happened. In 2014 we took a June trip, and while the heat and humidity was tolerable in the beginning of our nine days, by the end of it, it ratcheted up to completely miserable. We looked for any excuse to be inside in the air conditioning.

And then in 2018, we took a January trip. We've been to WDW in January many times before, and always found it quite pleasant. Well, this time we happened to pick The Week Central Florida Froze. Lows were in the 40s, highs were in the 50s, and we looked for every excuse to be inside in the heat.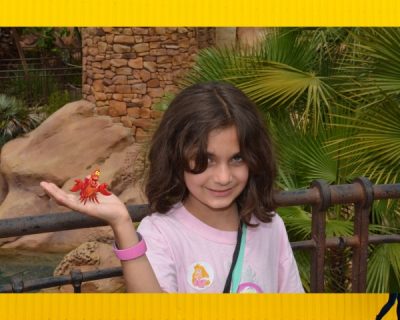 Surprised Sebastian didn't bake in the heat in June 2014
Mind you, we had an amazing amount of fun both times, but darn it, next time I want to visit in nice weather!

TAKE A DISNEY CRUISE TO ALASKA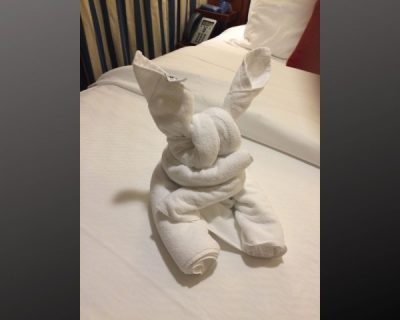 A towel animal during our Disney Dream cruise
Our family has been on one Disney Cruise, and we had an extraordinarily good time. So good that at the end, when my daughter talked about doing something "the next time we went on a Disney Cruise," my husband surprised me by NOT launching into a speech that began with "Seriously, do you want to deplete your college fund," but instead smiled and said, "Yes, we'll do that on our next cruise!"

I had wanted to do an Alaska cruise since we were cruising in August, but I was outvoted. My family really wanted to visit Castaway Cay, so we did a Caribbean cruise. And it was fantastic. Castaway Cay was marvelous even though it was also very hot and humid. I don't regret that cruise at all.

But next time, Alaska!
What's on you Disney Bucket List now that the parks are reopening? Let us know what you enjoyed the most in the comments or on Facebook or Twitter!
Did you like this article? Make sure to share it with your friends! Check below for easy ways to share!  
Want to visit a Disney Destination? Contact The Magic for Less Travel for more information and a free, no-obligation quote.