This post may contains affiliate links for your convenience. If you make a purchase after clicking a link we may earn a small commission but it won't cost you a penny more! Read our full disclosure policy here.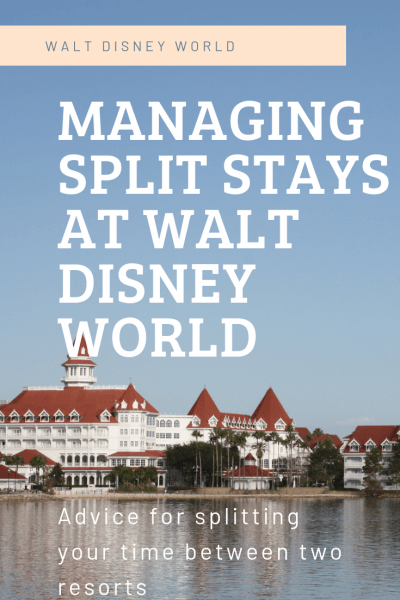 Dreaming of a stay at Grand Floridian? A split stay might make it possible!
What is a split stay?
Simply stated, when guests divide their trip to stay in two (or more) different accommodations, they are splitting their stay.  For example, a guest might stay at Disney's All Star Movies for the first part of their trip and then move to Disney's Port Orleans French Quarter for the second part of their trip.
Why would anyone want to do that?
Walt Disney World guests consider split stays for a variety of reasons. One might be the budget for the trip. If guests want to experience the incredible amenities of a Deluxe Resort, but it is not in the budget to stay for an entire week, guests could spend less money staying at a Value Resort for a few days before moving over to a Deluxe Resort for the end of the trip.
Other guests love experiencing the unique themes each resort has to offer. From larger-than-life characters to a tropical getaway to a lodge in the Pacific Northwest, each resort offers a unique theme and perspective. Staying at multiple resorts allows guests to experience all of them!
For our family, we enjoy split stays as Disney Vacation Club (DVC) members in order to take advantage of different resorts' proximity to different parks. For example, a recent split stay of ours was at Disney's Beach Club Villas, when we took advantage of the proximity to both Epcot and Disney's Hollywood Studios before moving over to Disney's Polynesian Villas and Bungalows, when we spent most of our time at Magic Kingdom.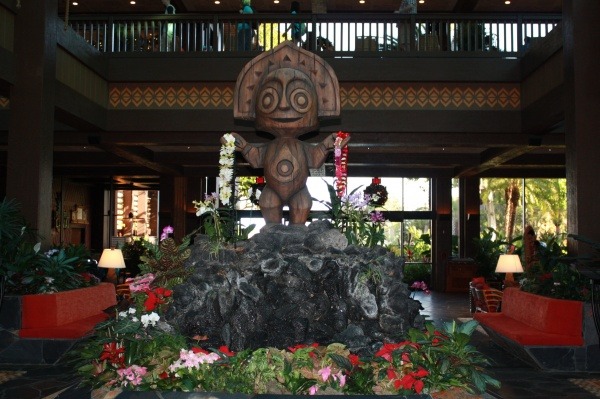 Staying at the Polynesian puts you a monorail ride away from Magic Kingdom.
Isn't it a pain to move everything mid-trip?
Assuming your reservations are at two Walt Disney Resort hotels on property, moving your bags and getting settled into your new resort should be a piece of cake. You have a few options when it comes to checking out of one resort and checking into another.
The easiest (and most cost-effective) method, in my opinion, would be to use Bell Services at your resort hotel. Simply pack your bags, drop them at Bell Services (or call and have them come get them) and head out. This will only cost you the tip you should provide Bell Services. Then, upon arrival at your next resort, pick up your bags at their Bell Services location. You can also call from your room and they will bring your bags to you. Our family prefers this method. We drop off our bags in the morning, spend the day at the parks and later head to our new resort. It may take several hours for your bags to arrive at your new resort, so keep important items with you!
Another option is to transfer the bags yourself. You can Uber, Lyft or Minnie Van your way over to your new resort with your bags, leave them at Bell Services and then enjoy your time until your room is ready.
A final option to consider would be to bring your bags to Bell Services of your first resort, head to the parks and then return back to that first resort to retrieve your bags before heading over to your new resort via Uber, Lyft, Minnie Van or Disney transportation through one of the parks or Disney Springs.
Tip: Pack your bags separately for each part of your trip. For example, pack one suitcase for the first half of the trip and another suitcase for the second. That way, you'll only need to get into a couple bags for each part of the trip.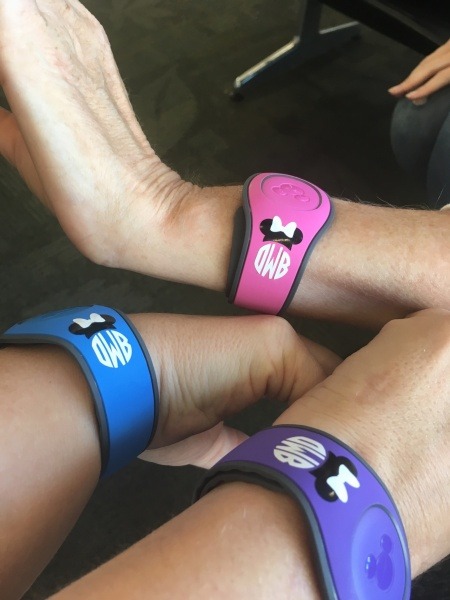 Do we still get Disney perks, like MagicBands, advance FastPass+ reservations and Magical Express with a split stay?
Yes! As long as you're staying at Walt Disney World Resort hotels, you'll still get these perks!
MagicBands
Because you will have multiple reservations in the system (one for each resort), you will also have the option of selecting two MagicBands for each member of your party. It's up to you if you'd like to pick one for each stay (color coordinating MagicBands, anyone?) or decline one. All of your information is linked in My Disney Experience, which is then tied to any active MagicBands in your account, so you do NOT need a new MagicBand for each portion of your trip. Now, if you have an obsession with MagicBands, by all means, order two!
FastPass+
Your advance FastPass+ reservations are tied to your tickets. You should have no problem making your FastPass+ reservations at the same time as all other Disney resort guests as long as your tickets are linked in your My Disney Experience account where your Disney resort reservations are listed. Disney allows resort guests to start booking at 60 days out and you can book up to ten additional days. So, it's important to make sure your tickets are tied to the first part of your split stay so you can have access to them from the start of your trip and take advantage of that earlier FastPass+ booking window, even if you don't plan to use your tickets until the second part of your stay.
Magical Express
Disney's Magical Express will take you from Orlando International Airport (MCO) to your Disney resort hotel and from a Disney resort hotel back to the airport at the end of your trip. Select your Disney resort hotels from the drop down menus when you reserve Magical Express, or call Disney directly.
What about the Dining Plan?
This is the only part that sometimes gets a little bit tricky. When you purchase a Dining Plan, you are awarded credits per night of your stay per reservation. Credits are valid until midnight of the day you check out and can be used in any order or combination. You do not need to use certain credits on certain days or at certain times.
During a split stay, you will need to have two separate dining packages for each portion of your trip. On your arrival day, you will have access to all of your credits for that portion of the trip. You cannot access your next round of credits until the first day of your second portion of the split stay and until all of the credits previously awarded are used or expired. This may take some planning! Think about how you will use your credits during the first portion of your trip so you don't waste them!
What do you think? Would you ever do a split stay? Where would you like to stay?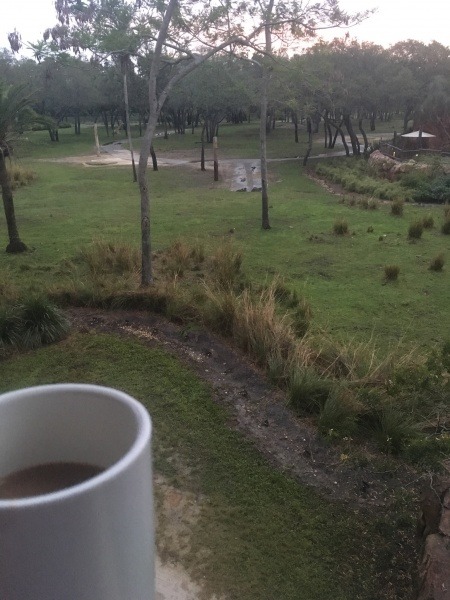 Coffee on the balcony overlooking the Savanna at Animal Kingdom Lodge is a great way to start the day!
Have you attempted a split stay before? Do you do them frequently? Share your tips in the comments, or on Facebook or Twitter!
Did you like this article? Make sure to share it with your friends! Check below for easy ways to share!
Want to visit the Walt Disney World Resort? Contact The Magic for Less Travel for more information and a free, no-obligation quote.

Incoming search terms:
how to stay at multiple disney resorts
splitstay at disney resorts can i check into the second hotel before checking iut of the first