This post may contains affiliate links for your convenience. If you make a purchase after clicking a link we may earn a small commission but it won't cost you a penny more! Read our full disclosure policy here.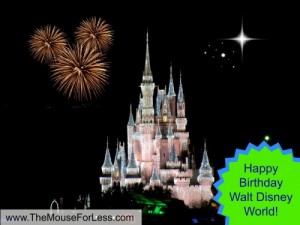 It's hard to believe that Walt Disney World is 42 years old, isn't it?  After the success of Disneyland, Walt Disney had a dream to build a new park on the other side of the country.  For many reasons, Walt Disney began buying up property in Florida for his east coast park.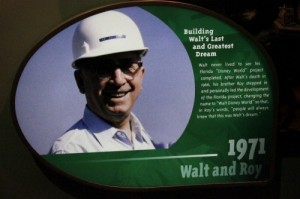 It is so sad that Walt Disney never saw his Florida project complete.  After his death in 1966, Roy Disney personally took over the project in Walt's honor.  He changed the name from "Disney World" to "Walt Disney World", so "people will always know that this was Walt's dream."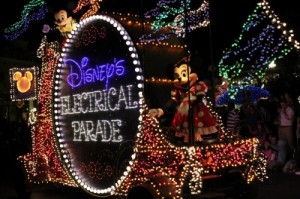 Walt Disney World opened on October 1, 1971 with one theme park, Magic Kingdom.  It's hard to imagine that there was only one theme park there for 11 years, isn't it?  There sure have been a lot of changes over the years!  With the addition of three more theme parks, two water parks, Downtown Disney, and many resorts, Walt Disney World has developed into a HUGE vacation destination.  I'm not talking about popularity; I'm talking about size and the number of things to do.  I mean really, I could likely live there for a year and still not do everything that Walt Disney World has to offer.  Oh, yes.  I did do that.  I lived there for a year and didn't get everything done.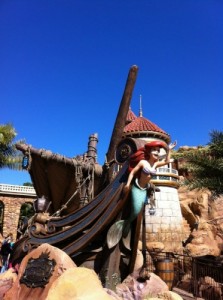 And changes…  Walt Disney World is constantly in a state of change.  Just last year, the New Fantasyland opened.  This was a good change.  Just ask my daughter.  I'm sure she would be happy to tell you just how much she likes New Fantasyland and riding Under the Sea ~ Journey of the Little Mermaid.  This section was the highlight of her trip last year.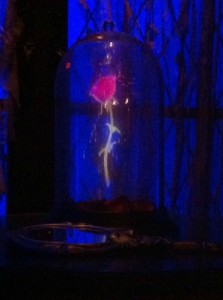 New Fantasyland is home to the restaurant that is now known for being the hardest Advanced Dining Reservation to get.  Be Our Guest Restaurant is comprised of three dining areas:  the West Wing, the Ballroom, and the Rose Gallery.  While they all have their pros, the West Wing is more interactive with the rose losing its petals and the portrait being torn and then mending itself.  It truly is a unique place to eat, but it is really hard to get an ADR because only dinner is considered table service.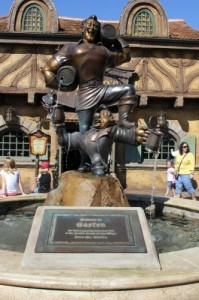 This is another picture from New Fantasyland out in front of Gaston's Tavern.  When my son saw what I was writing about, he suggested that I share this photo with you.  He really liked Gaston's Tavern and enjoyed Lafou's Brew.  Lafou's Brew is Frozen Apple Juice with a hint of Toasted Marshmallow and topped with All-Natural Passion Fruit-Mango Foam.  Now, I personally think that Lafou's Brew is one of those drinks that a person either loves or greatly dislikes like the Mint Juleps in Disneyland.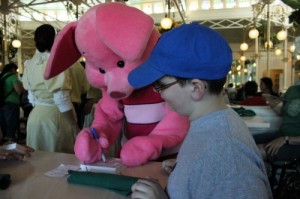 Another thing that we like about Walt Disney World is the character meals.  My son loves to collect autographs and also loves to interact with the characters.  The nice thing about the character meals is that the characters come to us.  We don't have to wait in line outside.  We can eat and wait for them to arrive.  During our last trip, we enjoyed seeing the Winnie the Pooh characters at the Crystal Palace in Magic Kingdom.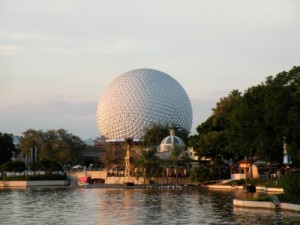 With our celebration of Walt Disney World's birthday, we can't forget of another birthday.  Epcot opened its doors on October 1, 1982.  What an addition this made to Walt Disney World!
Where would we be without Walt Disney's vision and Roy Disney's leadership?  Happy birthday, Walt Disney World!
You can find out more information about the Magic Kingdom, including restaurant menus, here.