This post may contains affiliate links for your convenience. If you make a purchase after clicking a link we may earn a small commission but it won't cost you a penny more! Read our full disclosure policy here.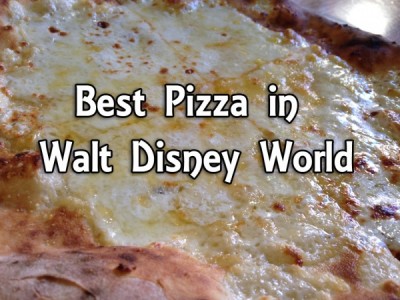 Pizza at Walt Disney World…usually hasn't had the best reputation.  Most of the time people complain because Walt Disney World pizza just isn't that good.  They claim it's all about the water and the dough.  I don't know how true all that is.  I've had some fantastic pizza in places that aren't New York City (granted, somewhere I've never been, nor have I had their pizza, so I guess it's sort of an unfair comparison.)
Either way, I'm someone who really doesn't have a problem with pizza offerings on property.  (Sure…I much prefer the delicious Girodanos off site…it's a cheesy Chicago-style. famous for deep-dish pies kinda pizza joint…but of course, we're just discussing on site here.)
Lately though, Disney has gotten into the flatbread craze, getting rid of most of the pizza options around property and offering a similar flatbread instead.  So, I thought with this list, I would take a look at some of the best pizzas and flatbreads that are offered.
Best Value:
Value is something that's relative in a place like Walt Disney World.  Prices are always going to be inflated over something similar you could have at home.  But knowing that, there are a few restaurants where I think the value isn't too ridiculously over abundant.  Mama Melrose is one such restaurant that serves up pizzas! (Along with other Italian delicacies.)  This Disney's Hollywood Studios table service restaurant offers up quite a few different flatbreads all for around $13 – $14.  Not too shabby considering you can spend close to the same amount on some counter service meals on property.  Offerings include the Wild Mushroom Flatbread, the Margherita Flatbread, and the Carne D' Italia Flatbread.  They all sound great!  The restaurant must be pretty good, cause I tried to get day of reservations a few weeks ago and couldn't, but other restaurants in the park were readily available.
Menu:  https://www.themouseforless.com/walt-disney-world/dining/menus/mama-melrose-menu/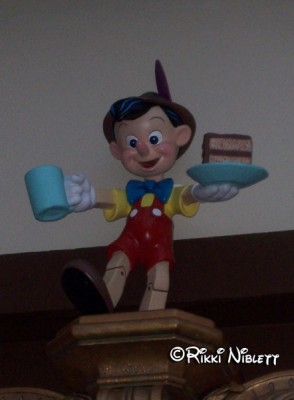 Best Flatbread in a Theme Park:
Recently, Disney has been playing with the menu at Pinocchio's Village House at the Magic Kingdom and to me the changes have been for the better.  (Though we'll always miss you Figaro Fries.) This restaurant has always been popular, thanks to it's window into it's a small world but with the addition of one of the now better counter service choices in the park, it's become even more popular. Flatbread options include choices such as the Pepperoni Flatbread, the Barbecue Chicken Flatbread, and the Caprese Flatbread.  They also offer a cheese or pepperoni pizza for the little ones.
Menu:  https://www.themouseforless.com/walt-disney-world/dining/menus/pinocchio-village-haus-menu/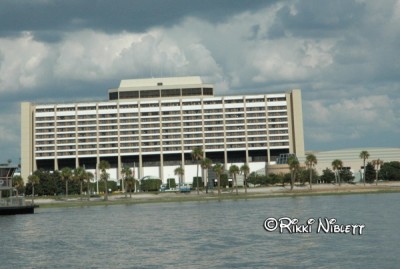 Most Unique Flatbread: 
The California Grill found at Disney's Contemporary Resort has always been known for their flatbreads.  But in their recent multi-month renovation, they created an even better wood burning oven to cook said delicacies.  This restaurant, with it's famous view into the Magic Kingdom, certainly offers some unique treats.  For an adventurous choice, sow about trying the Pork Pâte Flatbread or the Roasted "Surf & Turf".  They also offer a Three-Meat Signature Meatballs, Oven-dried Tomato Flatbread, and a Baked Local Prawns.  Each flatbread here has some unique ingredients that make them stand out above all others.  These are must tries and must shares with the table!  Yum!
Menu:  https://www.themouseforless.com/walt-disney-world/dining/menus/california-grill-menu/
Best Counter Service Option:
Overall, the best option for Counter Service flatbreads aren't in any theme park.  Instead, you must head to Downtown Disney to try out the scrumptious options served at Wolfgang Puck Express found on the Marketplace side of the shopping/dining district.  Here they have multiple options to choose from, each sounding better than the last.  Unique offerings include the Four Cheese Pesto, Seasonal Vegetables, and the Spicy Chicken.  But they have more standard offerings too, such as the Classic Cheese and the Barbecued Chicken.  So, the next time you're in Downtown Disney looking for a good quick service pizza (or anything else really), make sure to stop inside Wolfgang Puck Express.
Menu: https://www.themouseforless.com/walt-disney-world/dining/menus/mp-wolfgang-puck-express-menu/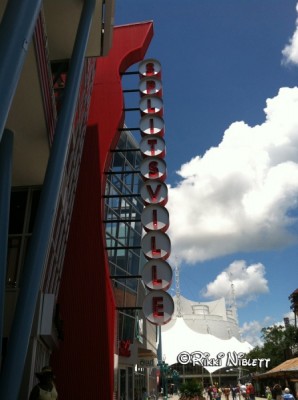 Most Fun Place For Pizza:
Looking to have a little fun while dining on your pizza too?  Then head over to Splitsville Luxury Lanes at Downtown Disney WestSide.  This fantastic newish bowling alley is well known for having a wonderful menu too.  So, not only can you bowl a few frames, but you can dine on the Firehouse, the Triple Pepperoni, and the Veggie.  They also tout on their menu that they offer Gluten Free options too!  Splitsville is a fantastic experience and what goes better with bowling than a good old slice of pizza?
Menu:  https://www.themouseforless.com/walt-disney-world/dining/menus/splitsville-menu/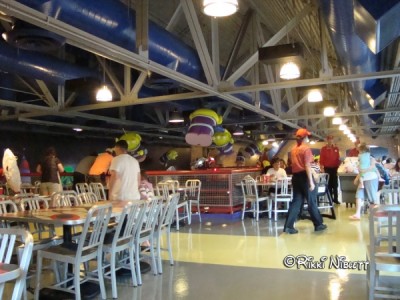 Best Disney Style Pizza: 
Maybe you're like me.  Maybe you don't mind Disney pizza at it's best (worst?).  There are two places that tied for me in offering up delicious, greasy, too much dough, not enough sauce, pizza.  (She says like it's a bad thing…lol!) The first is Pizzafari, found at Disney's Animal Kingdom.  I like this one because the story behind each room is fascinating.  The second (and perhaps my absolute favorite) is Pizza Planet.  Really, if I'm at Disney's Hollywood Studios, I'm heading here for my lunch.  The restaurant has such a draw to me, because…well it is Pizza Planet.  I grew up with Toy Story being my favorite Pixar movie and Pizza Planet always seemed so cool.  I wish the themeing here were a bit more like the movie, but I'll take what I can get.  Both have similar menus, offering a Cheese Pizza, and Pepperoni Pizza, and a Vegetable Pizza.  There's not a lot of variety, but that's ok.  I'm still a sucker for it.
Pizzafari Menu:  https://www.themouseforless.com/walt-disney-world/dining/menus/pizzafari-menu/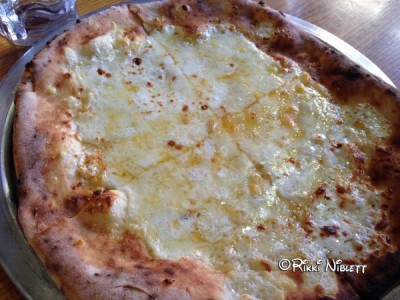 Best Pizza Overall: 
I mean, you had to see this one coming from a mile away…but Via Napoli, hands down, has the best pizza in all of Walt Disney World. (Hmm…maybe it is something about the water, cause they bring in water that's similar to the make up of the water in Italy.)  This restaurant, found in Epcot's World Showcase is just spectacular. Their pizzas are cooked on a wood burning oven and are very large.  (Even the individual can be split between two people, unless you're just really hungry.)  The table service restaurant has two different options for pizzas.  You can either build your own, or choose one of their signature pies.  (Get the Quattro Formaggi).  Trust me…best pizza.
Menu:  https://www.themouseforless.com/walt-disney-world/dining/menus/via-napoli-menu/
So those are my picks for the best Pizzas/Flatbreads in Walt Disney World, but what did I miss or what did I completely get wrong?  Make sure to let me know.
Incoming search terms: