This post may contains affiliate links for your convenience. If you make a purchase after clicking a link we may earn a small commission but it won't cost you a penny more! Read our full disclosure policy here.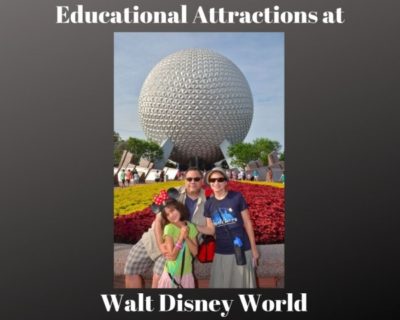 Spaceship Earth is more than a park icon – it's educational!
Are you taking your kids out of school for a Walt Disney World vacation? Are you homeschooling and looking to keep your children's education going while you're on your trip? Or, are you like me, always looking for ways to keep your child learning even if she's on winter or summer break?
Walt Disney World is tons of fun, but there is learning to be had. Of course, there are behind-the-scenes tours and special educational opportunities that require an added cost, but there are some educational opportunities that are right in the theme parks, with no additional cost.
Although we've chosen not to take my daughter out of school for Walt Disney World, my parents did this more than once when my sister and I were kids. Before one such trip, I went to each of my teachers and asked them what kind of assignments I could do to keep my grades up. I'm sharing some of my favorite ones below. See if they might work for your kids!
KEEP A JOURNAL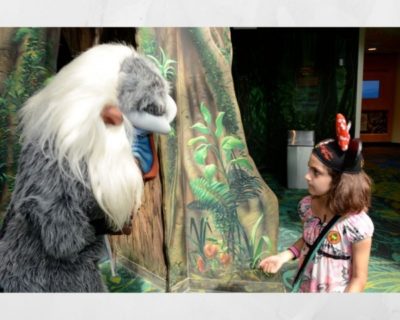 What was it like to meet Rafiki?  Write about it in your journal!
My English teacher asked me to keep a journal. Every night, after we headed to our hotel room, I would open up my notebook and write about what we did that day. He wanted to see correct punctuation, spelling and grammar. More importantly, though, he encouraged me to share my thoughts about what my day was like.
SPEAK TO A CAST MEMBER IN A FOREIGN LANGUAGE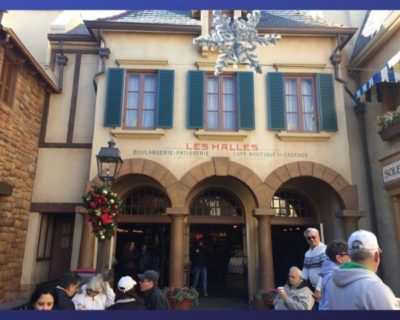 Order your French pastry….in French!
My French teacher gave me a very specific assignment: Go into the France pavilion in Epcot and chat with a Cast Member in French. He even asked me to bring back a note from the Cast Member saying that I had done it. In my case. I ordered dinner for my family at Les Chefs de France.
If your kid is learning a foreign language, he or she could do the same. If you don't have reservations in a restaurant in World Showcase, there are still plenty of opportunities to practice. Your child could ask how much an item costs in a gift shop, order something from a quick service location, or even just stop a cast member and ask a few questions about their home country.
(Helpful hint: You can do this even if you're not in World Showcase. All Cast Members have notations on their name tags indicating what languages they speak.)
LEARN SOME HISTORY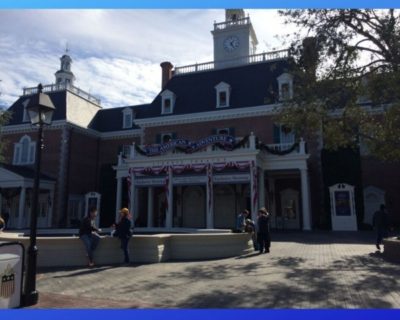 The American Adventure is a great place to learn some history!
We were studying the Civil War in history class, so my teacher asked me to write a short essay about what I learned at the American Adventure in Epcot. This stage show is all about American history, with audio-animatronic figures showing key moments from our country's past. If your child is studying any portion of American History, it will be at least touched on during the presentation.
BUT WHAT ABOUT SCIENCE?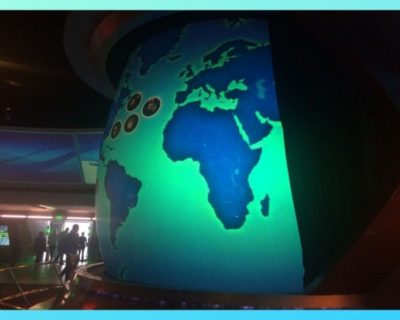 Interactive science exhibits abound in Future World!
If you recognize that line from the original Journey into Imagination ride, you know that I'm going to suggest you spend some time in Future World. This area in Epcot will be going through some major changes in the years to come.
Ironically, my science teacher asked me to give him a report about the now-closed Universe of Energy, as we were learning about alternative energy sources. Right now, you can learn about space exploration at Mission: Space, the history of communications on Spaceship Earth, agriculture and its future at The Land, and the oceans and all the life in it at The Living Seas.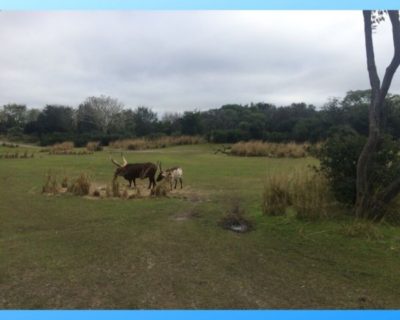 In Animal Kingdom, adventure is out there!
If your child is an animal lover, the Wilderness Explorers activity at Animal Kingdom is a must-do educational experience. Kids receive a Wilderness Explorers guidebook (a small pamphlet) and are encourage to earn "badges" (stickers) by going to specific areas of the park to learn facts about animals. This is fun for all ages, and there is no added cost. There are so many badges that it's highly unlikely you'll be able to do them all in one day, so this is something you can return to again and again and not get bored.
SING ALONG!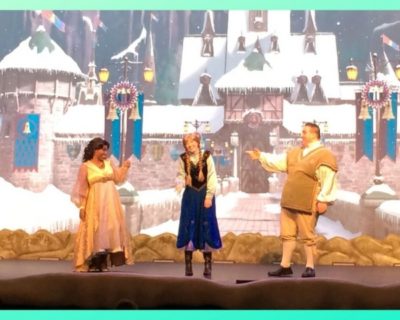 Sing along with Anna!
Worried that your budding singer's vocal cords won't get enough practice while you're on vacation? Take those little choristers to For the First Time in Forever, the live Frozen sing-along in the Hollywood Studios. Even if you think you've heard Let It Go enough to last you 3 lifetimes, this show is funny, full of music you'll want to sing along to, and also a great way to put up your feet and relax after a day of traipsing through the park.
What are some great educational experiences you've found at Walt Disney World? Share your thoughts in the comments or on Facebook or Twitter!
Did you like this article? Make sure to share it with your friends! Check below for easy ways to share!
Want to visit the Walt Disney World Resort? Contact The Magic for Less Travel for more information and a free, no-obligation quote.