This post may contains affiliate links for your convenience. If you make a purchase after clicking a link we may earn a small commission but it won't cost you a penny more! Read our full disclosure policy here.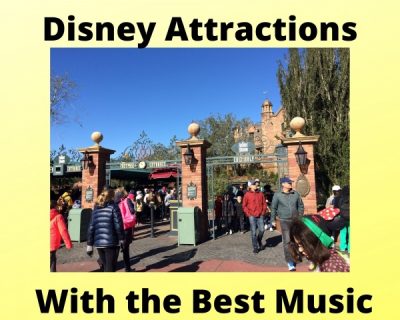 …these are the signs that ghosts are present…
I'm a musician. My father is a musician, as was his father before him. One of the reasons I love Disney travel so much is that Disney Imagineers realized early on that in order to transport guests to another place, they have to engage all of their senses, and that includes using music to set the scene.

So many Disney attractions use music to help tell a story, but I decided to really think about it and come up with my five favorites. Here, in no particular order, are the six Disney attractions with my favorite musical scores: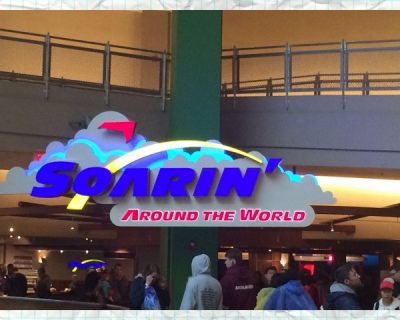 SOARIN' – CALIFORNIA ADVENTURE AND EPCOT

The score to this immersive simulator ride was written by the film soundtrack master Jerry Goldsmith, and it's one of my favorites. At once majestic and calming, the music soars as high as guests do. I have a slight preference for the original score to Soarin' Over California, but I was very happy when Imagineers decided to keep the same musical theme for Soarin' Around the World.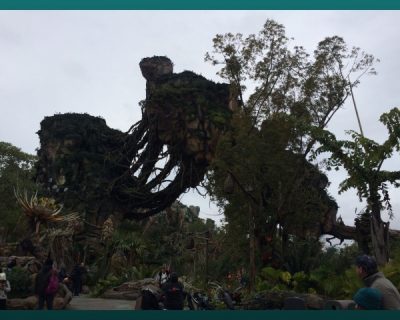 Another fantastic soundtrack written by another master film scorer, James Horner. The ride's soundtrack uses cues from the film Avatar's score, and the result is a feeling that you are flying through the movie. This is my very favorite Disney ride, regardless of coast, and the music is a huge part of it.

(I know that some people would argue that the soundtrack to this ride's next-door-neighbor, Na'Vi River Journey, is better. While I do love that music, especially the shaman's song with lyrics written by Dr. Paul Frommer, who created the language for the film, I personally feel that Flight of Passage's soundtrack is better.)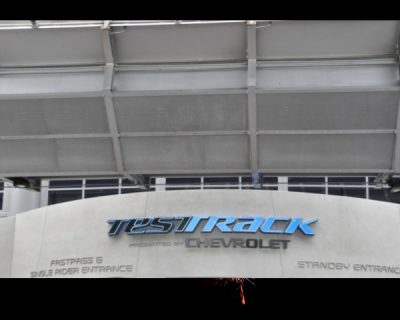 I honestly cannot express what it is about the music to this ride that I enjoy so much. It is not in a style that usually appeals to me, but something about the pulsing rhythm, electronica, and low brass screams "speed." So much so, in fact, that I may have accidentally exceeded the speed limit on a Southern California freeway once while blasting this music. Oops.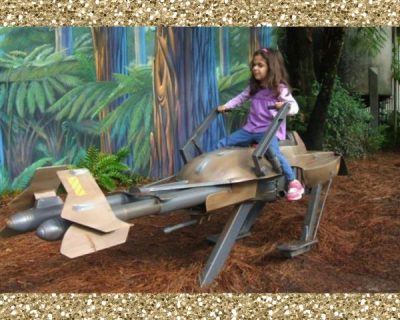 This one you might chalk up to nostalgia. For most of my childhood, the stirring Star Wars score written by the phenomenal John Williams played over an opening crawl meant that very good things were about to happen. Hearing that same music while strapped into a ride vehicle about to embark on an unknown journey brings that feeling right back to me.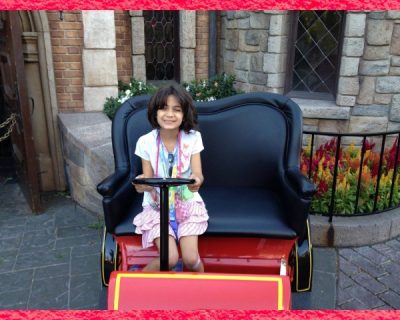 Lovers of Mr. Toad know that although his ride was brought to a halt in Walt Disney World, he still rides wildly in Disneyland Park (at least when the park is open) and guests still line up for it! In this ride, the music is from the Disney classic from 1949, The Adventures of Ichabod and Mr. Toad. (If you want to see anything from the first part, you'll have to wait until Halloween!). The best and most memorable bit of music from this ride is "The Merrily Song" which contains such fun lyrics as "Are we on our way to Devonshire, to Lancashire, or Worcestershire? I'm not so sure, we'll have to wait and see!" Any music that rhymes "Worcestershire" with "no so sure" is a winner in my book!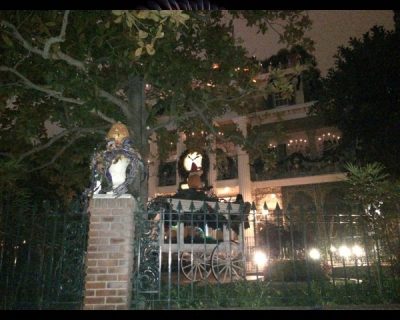 "When hinges creak in doorless chambers…" From the opening notes of the organ to the creepy "Hurry back….be sure to bring your death certificate," the music in this attraction has become a classic for good reason. For some, it's not only the soundtrack to this classic ride, but the soundtrack for Halloween itself. (In Disneyland's version, the music is changed to Danny Elfman's soundtrack from The Nightmare Before Christmas between September and December, but that's another blog post.). The music "Grim Grinning Ghosts," the song that reminds us that the ghosts are really just trying to have a good time, was written by Buddy Baker, while the lyrics were supplied by Disney Imagineer X Atencio. This soundtrack is pure Disney magic.
What are your favorite pieces of music in attractions? Let us know in the comments or on Facebook or Twitter!
Did you like this article? Make sure to share it with your friends! Check below for easy ways to share!  
Want to visit a Disney Destination? Contact The Magic for Less Travel for more information and a free, no-obligation quote.

Incoming search terms:
https://www themouseforless com/blog_world/disney-attractions-with-the-best-music/