This post may contains affiliate links for your convenience. If you make a purchase after clicking a link we may earn a small commission but it won't cost you a penny more! Read our full disclosure policy here.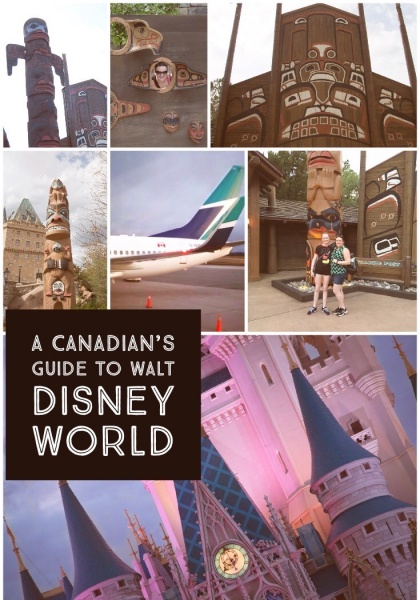 As a Canadian, traveling to Walt Disney World can be a bit more challenging depending on where you live. Particularly for me, living in Newfoundland, as far east as you can go, I don't get to go as often as I'd like. There's a lot to take into consideration as a Canadian, planning a Disney World vacation. So here we go! Time for a Canadian's Guide to Walt Disney World.
1) Manage Your Expectations
Walt Disney World vacations are not cheap, at least not if you want to get the full experience. In addition, with the way our dollar currently is, it makes traveling to the U.S. a lot more difficult. It's important to manage your expectations & come up with a goal that works for your family, allowing enough time to plan & save.
Choose a resort & dining options that you can manage. Again, it's all relative to where you live. Flights may be cheaper in some parts, or you may be able to drive. Regardless of how you get there, there's still a hefty price tag to the Disney World vacations in & of themselves.
Living in Newfoundland, practically half a continent away, I only get to go every second year. I have been lucky enough to have been around 10 times since I was 15 years old, and for my family, every second year is feasible. We start saving again the minute we get home from a vacation so in a couple years time, we're ready to head 'home'.
Managing your expectations is also important when it comes to things like crowds & heat. In Canada, we're not really used to heat quite as hot as central Florida, nor is there anywhere we experience crowds quite so large! I choose to go when the crowds & temperatures are lowest. Anticipate this each & every trip & plan accordingly.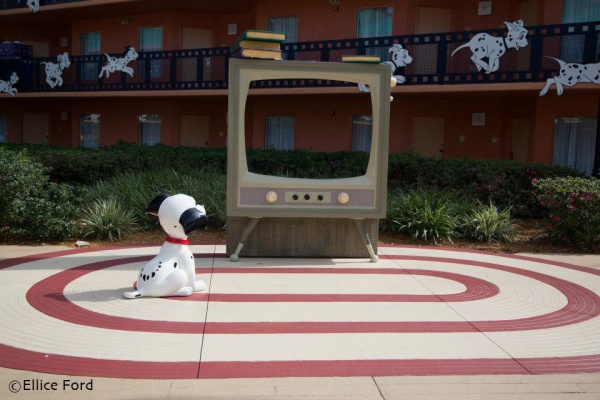 2) Get a Travel Agent
If you don't already have one, get yourself a travel agent who specializes in Disney World vacations & who is familiar with the deals that often become available to Canadian citizens. They will find you the best deals possible & also book those hard to get dining reservations or FastPass+ reservations. As a Canadian, there are sometimes better room rates or other specials we can avail of which are often a better money saving option than what's already provided in the U.S. Even if you're a planner, it is always good to have an agent who can assist with the Canadian specials, so you don't have to have that added stress to planning a magical vacation! Check out The Magic for Less Travel & chat with one of their agents!
3) Familiarize Yourself with the Canadian Discounts
As mentioned above, the best way to do this, is to get yourself a travel agent. With that said, it's always good to do your own research too. If you head to the Disney World website, it should automatically bring you to the correct site, based on your location, so you'll see the Canadian deals right on that homepage. You can also keep an eye by regularly searching the discounts in your search engine & it will populate whatever may be available. Sometimes, you may even find it beneficial to upgrade to a higher level resort for little to no cost difference! Have your agent crunch the numbers.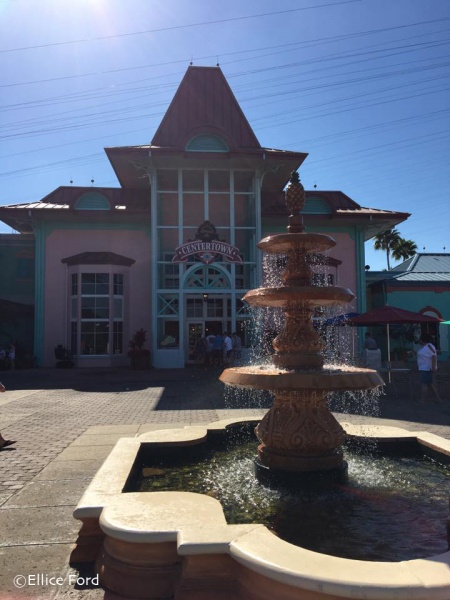 4) Join Local Social Media Groups
Social media is a great planning resource to get advice & help from others in your area. This is a great option, because, people in your area may already be familiar with any promotions available as a Canadian, or any tips & tricks to make the most of your trip! I also have notifications set up for these groups, so I am always in the loop. Join as many groups as you can, ask as many questions as you feel necessary & consult your travel agent with your findings to make an informed decision! (Editor's Note: The Mouse For Less has a fantastic and helpful Facebook group!)
5) Open a USD Savings Account & Get a USD Credit Card
The Canadian dollar is not at it's best right now. This can make things a little more difficult when budgeting for a Walt Disney World vacation. It's important to have a USD savings account, if possible, so that anytime the exchange rate improves, you can transfer some funds and benefit from that. Then, when it comes time to leave, take out the cash to have on hand for spending money or to pay off your trip! Also, if possible, you'll want to get a USD credit card. This will help avoid those nasty rates & pay evenly for the exchange. There's lots of options available through most banks. Consult with a financial advisor to decide which one may be best for you.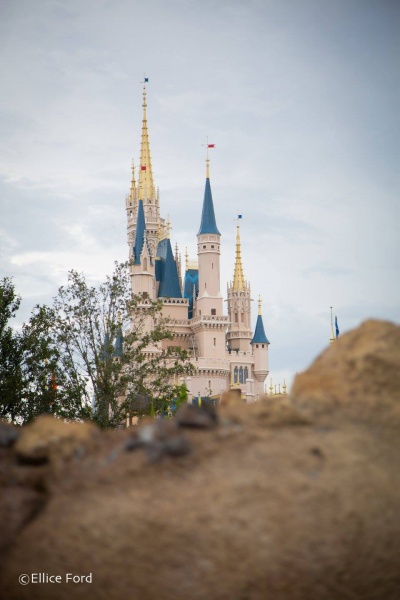 6) Purchase Disney Gift Cards
Often times, big box stores like grocery stores and Wal-Mart will have special offers on Disney gift cards. This can be a major savings when you're buying several to save on money! In addition, local drug stores often sell them too. As a Canadian, the benefit of these gift cards, is that you save on bank fees that occur due to the exchange rate. As for the exchange rate, the way that works is it exchanges the rate at the time of use. For example, you may purchase a $50 CAD gift card, and it will exchange according to whatever the exchange rate is when you redeem it in Disney World. Another option, you could wait and purchase the gift cards at Target or Wal-Mart when you get to the U.S. If all else fails, you can purchase them on the website. You will have to get an e-gift card, because the physical cards do not deliver to Canada, but they work the exact same way!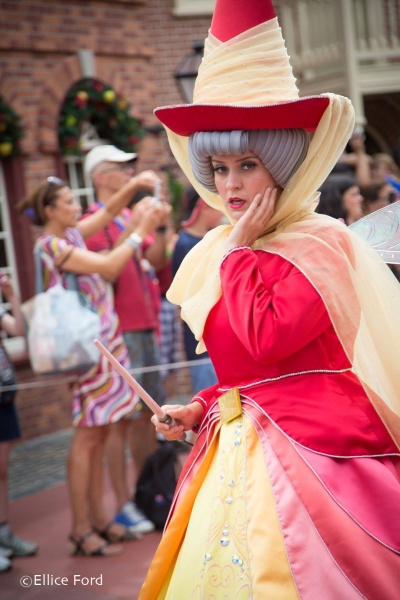 This is important for anyone traveling, but particularly Canadians, as we would not have any U.S. medical coverage. Many employers provide medical coverage for their employees & dependents, so check there first before you go shopping. Insurance is also important in the case of trip cancellations due to weather. If you live somewhere that gets storms, snowstorms or any other force of nature regularly, it might be a good idea to invest in this. Disney has a fantastic policy when it comes to cancelled trips due to things like hurricanes, but it is still a good idea to have insurance for what they may not cover or to cover your flights in such a situation. Shop around, or consult your travel agent for your best option & invest in the assurance that you won't lose your money if such an event happens.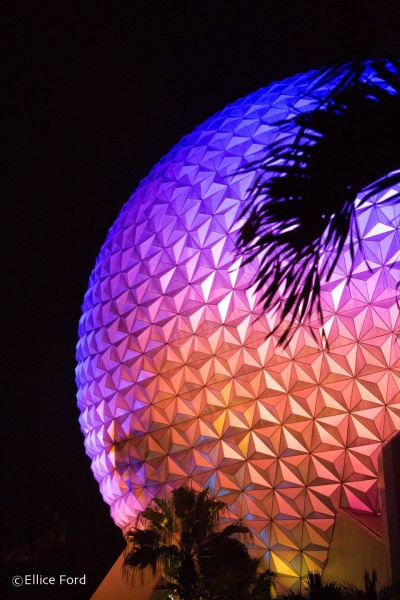 8) Pack Accordingly
Whether you've been before, or haven't been at all, you always need to do your research and pack accordingly for things like the weather and sun. Our climate is significantly cooler, even during the hottest times of the year. We are not acclimated to comfortably enjoy Florida temperatures, but there are ways to beat the heat and make the most of your vacation. Make sure to pack cool clothes, ponchos & lots of sunscreen. Of course, this can vary based on the time of year, but you can find out the weather pretty easily online.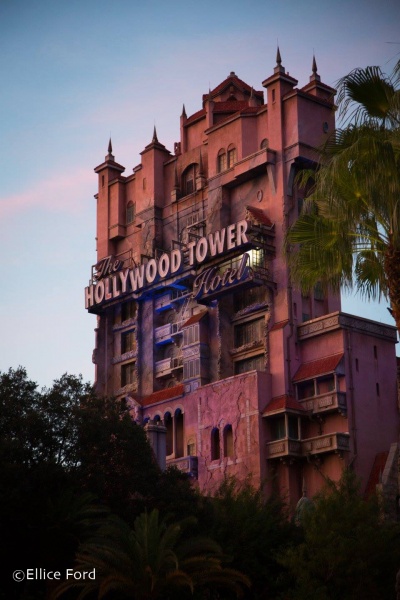 9) Monitor Airline Seat Sales
Download airline sale apps on your phone to easily access flight options! When you see a good deal pop up, jump on it! Be ready to buy your airfare at any time, so that you can take advantage of seat sales.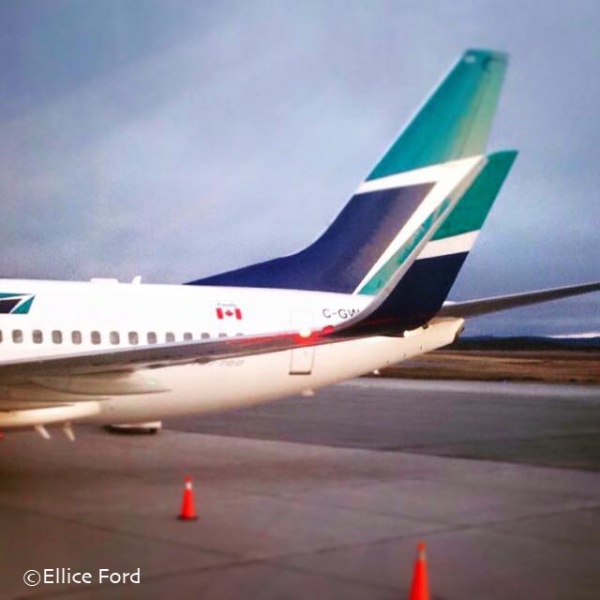 10) Enjoy the Canada Pavilion in Epcot
This pavilion does a fantastic job of representing our country! From the music to the food, you will feel right at home. Le Cellier is a fine dining restaurant that has delicious Canadian beef & cheddar cheese soup. You can also enjoy local beer & poutine! Check out the sights, sounds, and movie in the pavilion, then head to the main stage to see musicians-some of whom may even be from your hometown!
Those are my 10 best tips for tackling Walt Disney World as a Canadian! You are bound to have a fantastic vacation, but as a Canadian, there are some things you need to keep in mind in before & during your trip, to make it perfect! Choose a vacation & touring plan that suits your family & you will have an amazing time.
What tips do you have for traveling to Walt Disney World as a Canadian? Share in the comments, or on Facebook or Twitter.
Did you like this article? Make sure to share it with your friends! Check below for easy ways to share!
Incoming search terms:
https://www themouseforless com/blog_world/canadians-guide-walt-disney-world/
canadians traveling to Disney World