This post may contains affiliate links for your convenience. If you make a purchase after clicking a link we may earn a small commission but it won't cost you a penny more! Read our full disclosure policy here.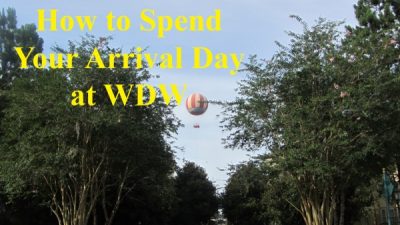 Trying to determine what to do on your first day in Walt Disney World can be difficult.  Do you head straight to the parks?  Stay at the resort?  Hit the pool?  There are many choices that one can choose to do during their first day.  Although many choose to head to the parks, we would suggest spending your first day outside of the park with these choices.
Disney Springs
The first area that you could hit up that would still have some Disney feel to it would be Disney Springs.  This newly upgrade shopping and entertainment center would provide you with a variety of choices on your first day.  One of the main things that Disney Springs has to offer is food.  There are numerous restaurants throughout the area that would be a great and relaxing way to start you vacation.  From table service, themed restaurants such as T-Rex, Rainforest Cafe and The BOATHOUSE to more casual dining such as D-luxe Burger, Blaze Fast Fire'd Pizza and don't forget dessert at Sprinkles there are a variety of options throughout Disney Springs to fulfill your dining desires.
Once you have filled your belly, shopping is a must at Disney Springs.  There are so many new and exciting places to visit from specialty shops such as the Coca-Cola store where you can find all things with the Coca-Cola brand on them to Alex and Ani where you can buy that special someone a gift to remind them of your trip together.  Disney themed shops can also be found throughout Disney Springs allowing you to start your souvenir shopping early.  With D-Living, a shop focused on the house, to Disney Design-A-Tee and Goofy's Candy Company you can find Disney items for anyone no matter what their hobbies and likes might be.   My personal favorite is the World of Disney.  Although it can be overwhelming as it is so big, I absolutely love walking from area to area and seeing all the different items I might need.  Shopping is definitely a fun way to start any vacation and Disney Springs provides a great variety.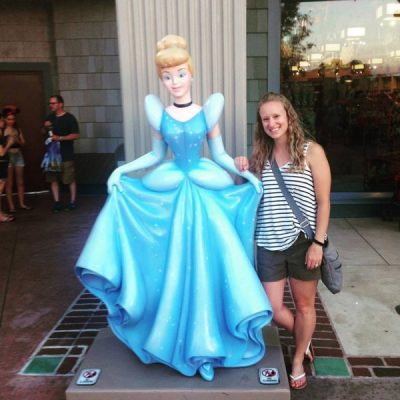 Have Fun Taking Pictures Along the Way
After all the eating and shopping, you might want to slow down and relax a little.  Disney Springs offers a variety of entertainment options as well.  For those with kids, you can hit up the AMC Theatre.  What a fun way to start a vacation by watching the newest Disney movie at Disney!  Bowling, and indoor activities at Disneyquest are also options for families.   Disney Springs also offers stage shows that you can sit, grab a snack and relax.  There are always things going on at Disney Springs that you can enjoy while walking around the area.
From eating to shopping and people watching, Disney Springs is a great place to start your vacation.
Resort Hopping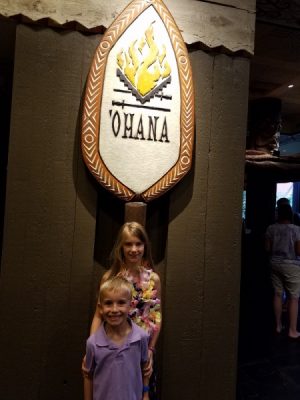 Fun at O'hana in the Polynesian
Another great way to get the Disney vibe going on the first day is to head to different Walt Disney World resorts and check out the atmosphere, decorations and even grab some food.  The monorail resorts are a fun place to start as you are able to see the Magic Kingdom while visiting some of Disney's great resorts.  Visiting Disney's Polynesian Village Resort, Disney's Grand Floridian Resort and Disney's Contemporary Resort is a fun way to start a vacation.  You can grab drinks, appetizers, or even schedule a meal at one of the amazing restaurants while taking in the unique atmosphere at each of these resorts.  From 'Ohana at the Polynesian to The Wave at the Contemporary there are a variety of different food choices just within these three resorts.  While you are visiting, you can also try to catch the Electric Water Pageant as well as the Magic Kingdom fireworks.  What a great way to start the vacation than with the magical fireworks over the castle.  Resort hopping is a fun way to spend some time out on the Disney property without spending money on a ticket into the parks.
Your Walt Disney World Resort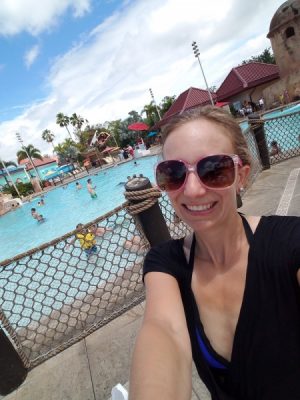 Hanging out at the pool
If you don't want to leave your resort on your first day, there is so much you can do just at your resort itself.  Make sure when you check in that you get the Walt Disney World activities guide.  Most resort have activities happening at the pool throughout the day as well as some even show movies at night.  Again, a fun way to start your vacation by watching a Disney movie together at Disney.  Spending time at the pool is always a wonderful and relaxing choice.  Grab some munchies, grab a chair and just soak in the joy of being on vacation.  Like I mentioned before, the pool does provide activities which is fun for the kids to participate in.   It keeps them active while parents relax.  Exploring your resort is another great way to spend your first day.  Walk around, check out the food, pool and other secrets that your resort might have in store.
Non-Monorail Resorts
Outside of the monorail resorts there are many Walt Disney World resorts throughout the Disney property that offer great entertainment and would be a great place to start a vacation.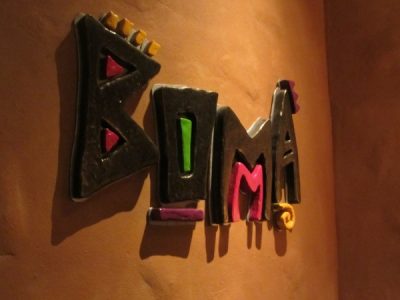 A great food option at Animal Kingdom Lodge
Disney's Animal Kingdom Lodge is one of these resorts.  Although it is located a little further off than some, it has so much to offer that trip would be worth it.  This deluxe resort has two amazing table service restaurants in Boma and Sanaa.  Both have amazing cuisine that are worth the travel.  From African fare to traditional foods for picky eater, there is something for everyone at these two restaurants.  Not only is the food amazing, but the atmosphere of Animal Kingdom Lodge is also one that can take your breath away.  The lobby of Animal Kingdom Lodge quickly immerses you in the African culture  the sounds, colors and artwork all mix together to create a unique experience only Disney can create.   Take time to walk around and see the displays and learn about the background of the resort and the cultures it represents.  The key to Animal Kingdom Lodge however is the animals itself.  Head out to the trails and walk around.  Watch the animals from the balconies and just take in the sights.  You truly will feel like you are transformed to a savanna.  Many don't want to travel so far out but Animal Kingdom Lodge is a great experience in itself.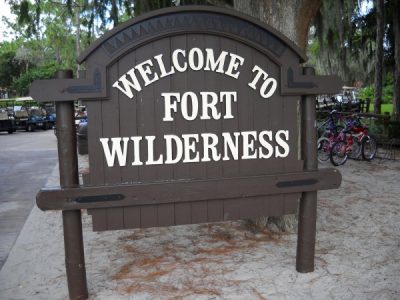 A great resort to check out
Disney's Fort Wilderness also offers great animal experience.  You can head over the to ranch where you can walk through the stables and see the horses from Cinderella's carriage and Main Street, U.S.A. as well as ponies that are available to ride for kids.  Horseback riding is also available for those that are 9 years and older.  Take your time on the trails, learning about the horses and just taking in the wilderness feel.
Disney's Port Orleans Riverside also offers unique experiences for guests.  Port Orleans Riverside is where fishing fans can spend some time testing their skills.  You are able to fish (catch and release) at Port Orleans.  While you are there, you will also want to stop by and see Yehaa Bob Jackson at the River Roost Lounge.  Yehaa Bob plays throughout the week and is great entertainment for all.  For a more romantic experience, you can try a horse-drawn carriage ride.  Marshmallow roasting is also available in the evenings around the open fire.
If you aren't staying at one of these Walt Disney World resorts, you are still able to take part in the entertainment, food and atmospheres they have to offer.
When visiting Walt Disney World it sometimes is hard to stay away from the parks on that first day of vacation; however, depending on when you arrive and what travel plans are like taking advantage of activities outside that four main parks can be a fun and still magically filled way to spend your first day.
What's your favorite way to spend your arrival day at Walt Disney World? Share in the comments.