This post may contains affiliate links for your convenience. If you make a purchase after clicking a link we may earn a small commission but it won't cost you a penny more! Read our full disclosure policy here.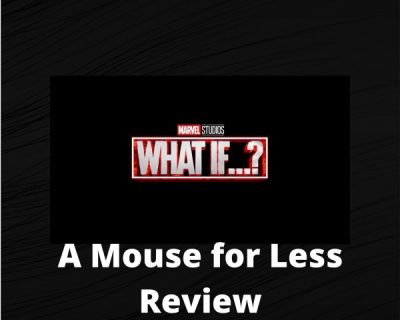 Now streaming on Disney +
Disney + has been giving us a lot of family-friendly Marvel originals. This month, we were treated to the first episode of What If? This show explores the idea that every time someone makes a choice, that choice creates a separate reality.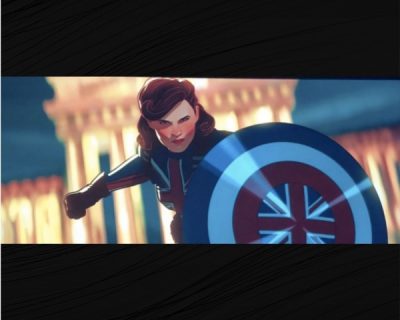 What if Captain Carter were the first Avenger?
Marvel comics have been publishing What If comics for decades, in which writers think about how a story could have been completely different if one small thing changed. My personal favorites have Wolverine fighting criminals in the 1920s and a Daredevil story in which Karen Page narrowly escapes being killed by Bullseye.
a construction wall in California Adventure
Unlike the previous three Disney + originals (WandaVision, The Falcon and The Winter Solider, and Loki) What If is animated. The style is very interesting, and I'm wondering if that style will remain through each episode or if each episode will sport a different look.

The first episode asks the question "What if Peggy Carter took the super-soldier serum instead of Steve Rogers?" Several of the original actors returned to voice their MCU characters, with the notable exception of Steve Rogers, who is voiced in What If by veteran voice actor Josh Keaton.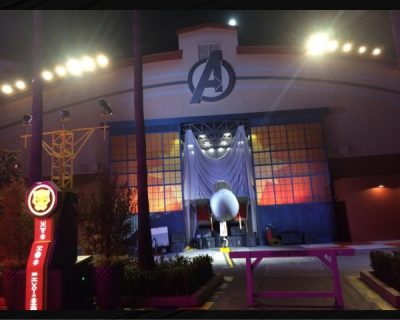 California Adventure, November 2019
The story is fascinating and a lot of fun. Throughout the episode, we see scenes that we remember from Captain America: The First Avenger, but they are decidedly different because we now have Captain Carter holding a vibranium shield. This one change creates a ripple effect that changes the entire story.
Channeling my own inner Captain at California Adventure
In fact, when the episode was over, my daughter asked if the next episode would continue with Captain Carter. When I explained that no, each episode answered a different What If question, she was disappointed. She wanted to see how the modern world of the MCU would look if Captain Carter joined the Avengers instead of Captain America.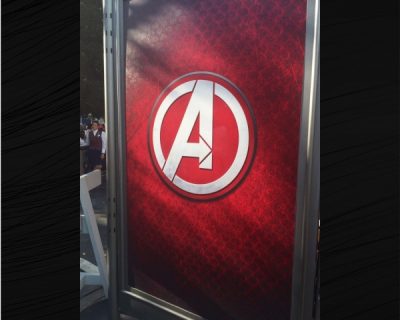 Avengers banner in California Adventure, September 2019
My entire family enjoyed this episode, from my husband who has seen all of the Marvel Cinematic Universe, to my daughter who has only seen a handful of the movies and shows, to me, and I've seen the entire MCU and rewatched several of the films and shows multiple times.

Just in case you are a little fuzzy on your Marvel history, there is an episode of Marvel Studios: Legends all about Peggy Carter to remind you. (Many Marvel TV fans were disappointed that this recap of Peggy's life only covered what happened in the films and the one-shot entitled Agent Carter, and not the ABC TV show of the same name.)

The 3D animation for the show is nice, and the colors are much more muted than you normally see in a superhero animated program. The show is rated TV-14, and this first episode contained pretty much the same level of superhero violence as the movies in the MCU.
Have you watched What If…? yet? What are your thoughts? Let us know them in the comments or on Facebook or Twitter!
Did you like this article? Make sure to share it with your friends! Check below for easy ways to share!  
Want to visit a Disney Destination? Contact The Magic for Less Travel for more information and a free, no-obligation quote.