This post may contains affiliate links for your convenience. If you make a purchase after clicking a link we may earn a small commission but it won't cost you a penny more! Read our full disclosure policy here.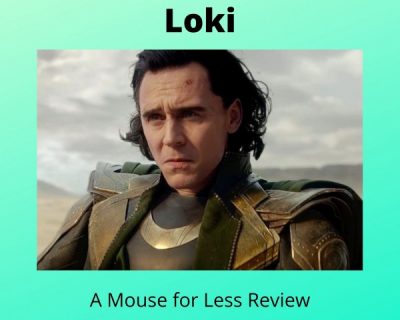 Loki: Now streaming only on Disney +
It seems like the glorious purpose of Disney + has been to give us weekly doses of Marvel. And on Wednesday, June 9th, the first episode of the highly anticipated Loki came to our small screens.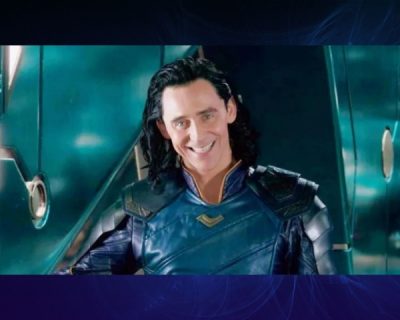 Everyone's favorite God of Mischief
In case you have never seen a single film with Tom Hiddleston playing the God of Mischief who hails from Asgard (as is the case for my daughter), or you have seen those films but your memory is fuzzy on the details (my husband) or you clearly remember everything but just can't get enough of the Marvel Cinematic Universe (yours truly), there are two new episodes (about five minutes each) of Marvel Legends you can watch before you see the first episode of Loki. The first covers the history of Loki himself, while the second tells you everything you need to know about the Tesseract.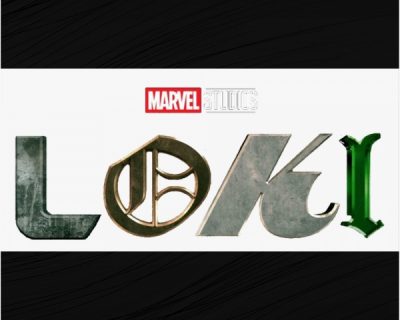 Loki is only streaming on Disney +
The show begins by throwing the audience immediately into a strange new world: the headquarters of the TVA, or Time Variance Authority. It seems that for millennia, a powerful force has been overseeing all time travel in our universe. When something happens that shouldn't, they put it back to way it should be. And let's just say they are not happy with 2012's Loki escaping with the Tesseract into our time.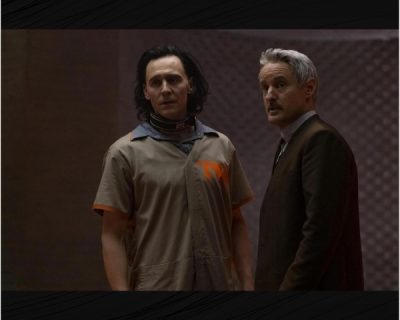 Tom Hiddleston as Loki and Owen Wilson as Mobius
Along with Hiddleston's brilliant take as the charismatic Loki, this show introduces us to a few new characters. Owen Wilson is the mysterious time agent Mobius who takes an interest in Loki as soon as he is brought in for trial. Gugu Mbatha-Raw is the judge who is clearly not sympathetic to the titular anti-hero. And Wunmi Mosaku stands out as the formidable Hunter B-15.
a promotional image for the show
The set design on this show is gorgeous. Every corner and curve of the Time Variance Authority headquarters is stunning and evokes a place that exists out of time. Case in point: the projector that throws holographic images of Loki's past up for viewing somehow works with an actual physical reel of film. Details like this, and the fact that TVA employee Casey (played with deft humor by Eugene Cordero) casually talks about a drawer full of Infinity Stones but doesn't know what a fish is, make the TVA seem strange and unsettling. Natalie Holt's score, including a main theme played on a theremin, also adds to the eeriness.

The show already has me intrigued after the first couple of episodes, and it says a lot that my daughter, who has never seen any of the films Loki appeared in, can't wait to see more. The show is rated TV-14, and new episodes will drop on Wednesdays.


What are your thoughts of Loki so far? Let us know in the comments or on Facebook or Twitter!
Did you like this article? Make sure to share it with your friends! Check below for easy ways to share!  
Want to visit a Disney Destination? Contact The Magic for Less Travel for more information and a free, no-obligation quote.