This post may contains affiliate links for your convenience. If you make a purchase after clicking a link we may earn a small commission but it won't cost you a penny more! Read our full disclosure policy here.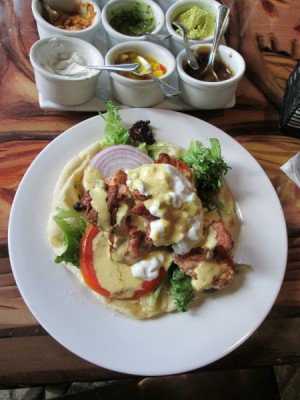 Our next Walt Disney World vacation is in September, and that means we can make Advanced Dining Reservations (ADRs) in March!  There are many restaurants with delicious foods and wonderful themes to choose from at Walt Disney World.  That makes it hard to decide where to eat.  It's a case of so many restaurants and so little time!  So, how does our family narrow down the choices to decide where to eat?
First, we look at where we will be each day and we try to eat in or near that park.  We consider restaurants in the park we'll be visiting each day as well as restaurants in the resorts near the parks.  Some of the best dining opportunities are in resorts!
My travel party consists of myself, my son (18), and daughter (16).  Two are adventurous eaters and one is a picky eater.  We want places that offer something to please each of us.  We have eight table service credits to use, and where we should use those credits is the subject of long and fun conversations!
I let the kids pick the ADRs as long as they follow one rule.  We must try at least one new-to-us restaurant on each trip.  We always have favorites we want to repeat, but trying new places is an adventure and we've discovered new favorites by trying new places.
After hours of friendly debate and good times reviewing menus, we have our ADR List!
On our Animal Kingdom day, we will visit Kidani Village to have lunch at Sanaa.  We ate at Sanaa for the first time on our last trip, and instantly fell in love with the food and atmosphere!  The naan platter was a party for our taste buds, and the tandoori chicken was flavorful at every bite!  We also enjoyed the dessert trio, especially the chai cream.  We all agreed that this is a place worth repeating for the food and the atmosphere as we liked watching the animals on the Savannah while we had lunch.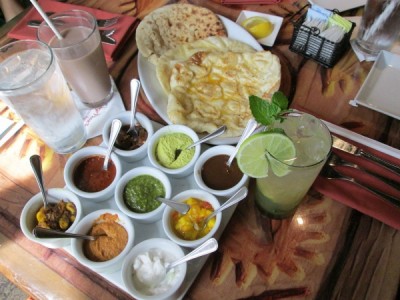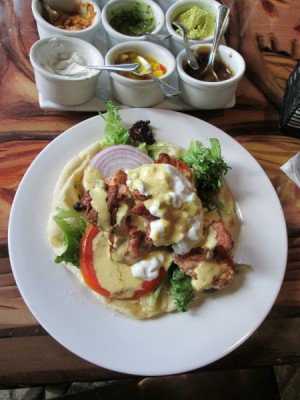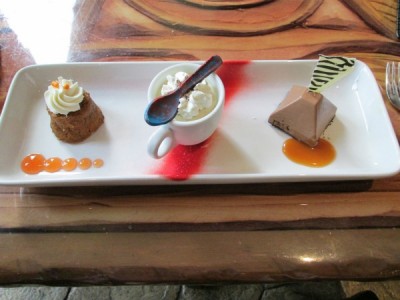 On our Hollywood Studios day, we will take the boat to Beaches and Cream for lunch.  That is a new-to-us place and we're looking forward to trying the entrees and the ice cream desserts!  No Way Jose, here we come!
For our Magic Kingdom days, we will travel to Trail's End at Fort Wilderness for dinner on one evening.  We've enjoyed Trail's End for lunch, but have not tried the dinner buffet yet.  The other selection for a Magic Kingdom dinner is 1900 Park Fare at the Grand Floridian Resort.  This choice surprised me a bit, but the sushi and all you can eat peeled shrimp won over one teen while strawberry soup was a draw for the other.  I am thrilled, because it's new to us and it's a character meal which means I get some photo opportunities!  Our remaining Magic Kingdom day meal will be a breakfast at Crystal Palace, a favorite choice.  Although my kids are older, they still get a kick out of meeting Pooh and friends and we enjoy the food.  The breakfast lasagna is a treat to treasure here!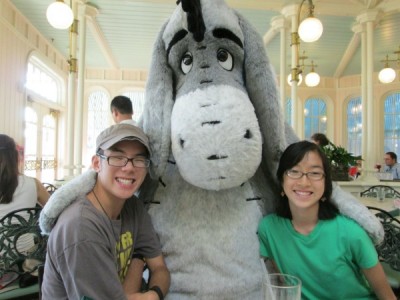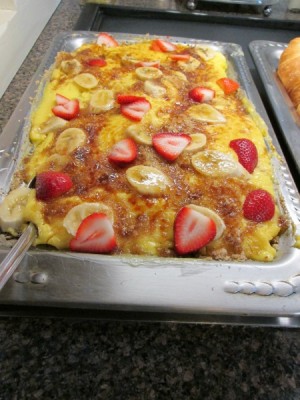 Epcot is our favorite park, and it's hardest for us to narrow down where to eat here because we like too many restaurants in this one park!  We've decided upon a lunch at the Rose and Crown.  It's been several years since we've been here, so in a way it's almost new again.  I think that the popularity of Doctor Who and Downton Abbey in our house may tipped the scales in favor of the Rose and Crown!
Our next pick in Epcot is Via Napoli, a place we've tried twice and enjoyed each time!  The pizza is second to none, and the desserts are outstanding!  This is comfort food at its finest.  On our last trip, we were amused by the Ugly But Good Sundae and it was delicious at every bite!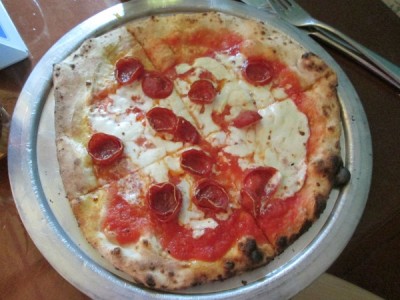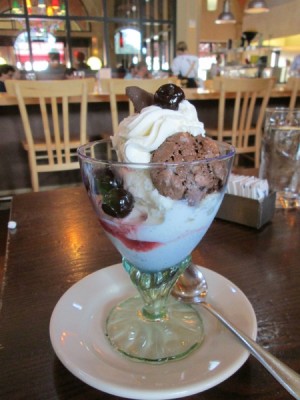 Our trip will end with a dinner at Biergarten, a tried and true hands-down favorite for us!  There will be entertainment and hearty food!  On our last trip, I was particularly impressed with the savory cheese offerings at the buffet.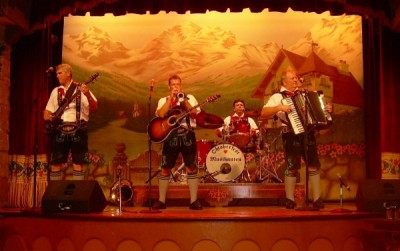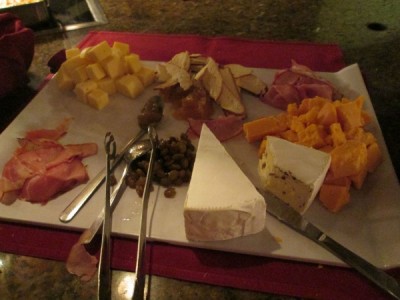 We have a nice mix of buffets, regular table service meals, and a couple of character meals in the parks and at resorts.  I think the kids did an excellent job with their choices, and I can't wait to dine at each of these locations!
How do you decide where to eat on your Walt Disney World trip?  Leave a comment in the Comments section, or hop over to the MFL Boards to share your ways of choosing restaurants.