This post may contains affiliate links for your convenience. If you make a purchase after clicking a link we may earn a small commission but it won't cost you a penny more! Read our full disclosure policy here.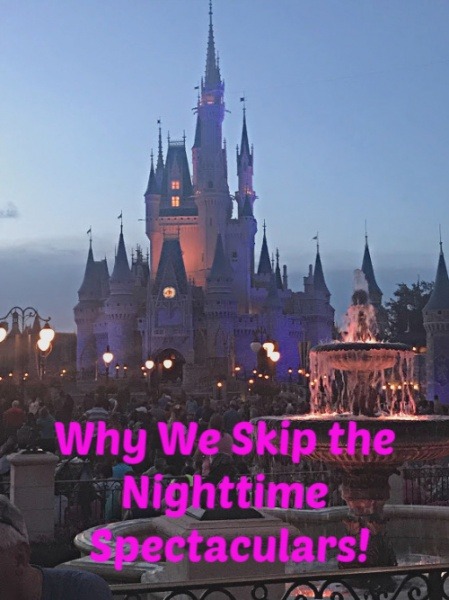 Umm, what?
Why would anyone do such a thing? Not swoon over "Happily Ever After", bask in the awe of Fantasmic, or ooh and ahhh over Rivers of Light? I know this seems like such a ridiculous notion, especially when the nighttime spectaculars at the Disney Parks are unlike anything else. However, give me a chance to explain. Perhaps you have witnessed the shows numerous times, or you have already seen one of them on your vacation, and you're looking to do something else. Perhaps you are just satisfied with seeing them on YouTube.
Whatever the case, sometimes skipping the nighttime spectaculars can be just as magical as witnessing them. Here are some reasons that skipping them can be a great decision!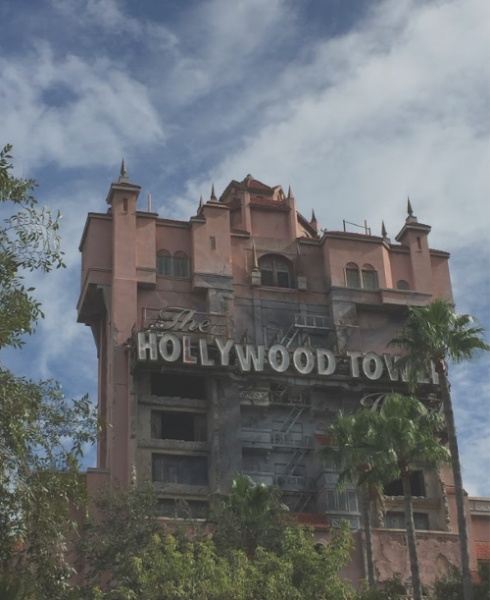 Attractions
The first thing that may come to mind when skipping a nighttime show are the rides and character meet and greets. The shows usually draw a huge crowd, so all those rides that are extremely long during the day will be less crowded. This is your chance to hop in line for that ride you've wanted to ride all day but couldn't get a FastPass and you dreaded waiting in standby! While some really popular rides such as Tower of Terror, Space Mountain, and even Flight of Passage might seem really long still, trust me when I say that later at night and during shows, those are the times to hit them. The wait will have gone down significantly compared to what it usually is during the daytime. For instance, have you ever seen Tower of Terror at night? Oh my goodness…the lighting adds everything to the jazz music and noir aesthetic.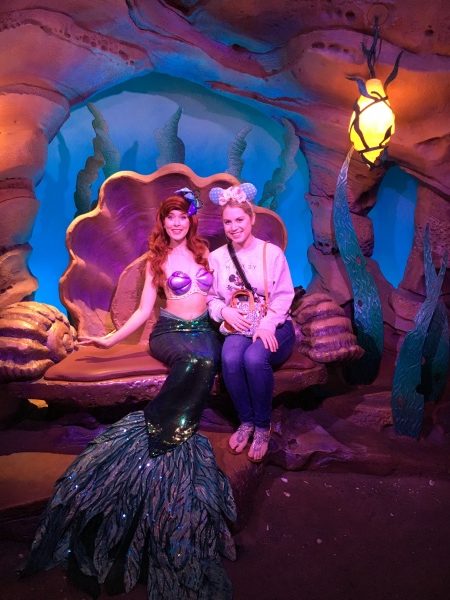 If there was a character you've wanted to meet all day but you missed during rope drop, head over during the shows. It might still seem like a good number of people but it will absolutely be reduced.
Dinner Time
It's amazing how the lines at quick service restaurants, especially, have lessened when the sun goes down and the shows start. This is after the average dinnertime for most Guests and during the time when everyone else is occupied. There have been times when I go into a quick service restaurant and I have been able to walk right up to the Cast Member and order.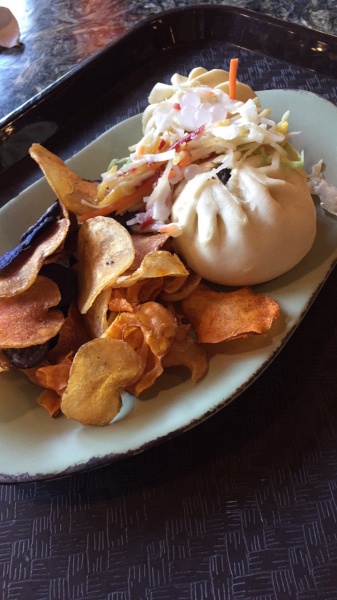 Believe me when I say that this is worth it. It's a time for you and your group to take a moment and breathe while eating a meal. This is even better when you're not sitting in a crowded and loud restaurant when everyone is grabbing for napkins and toppings while balancing food trays and finding a place to sit! It's a breath of fresh air.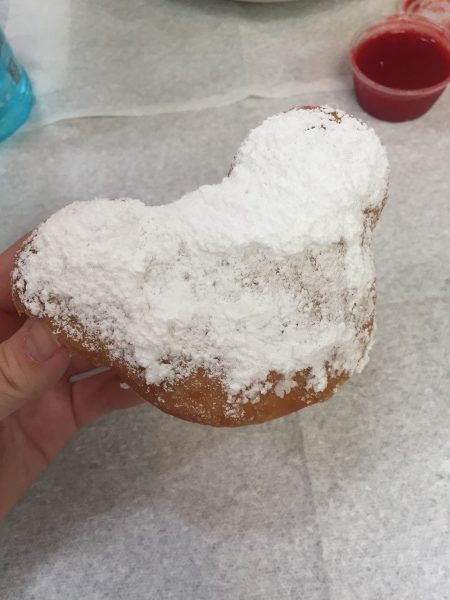 Spending time at your Resort
Perhaps after a long day, you want to go back to your resort and relax before the mass exodus of everyone leaving the park. The resort pools usually are open until late, especially in the warmer months, and this can be a perfect way to relax after all your adventures in the parks. You are already paying for it, so you might as well enjoy it! Even just grabbing a bite, and walking around to explore your resort can be a fun way to unwind. I know that this option can sometimes be rough because you want to spend as much time in the parks as you possibly can. I get it!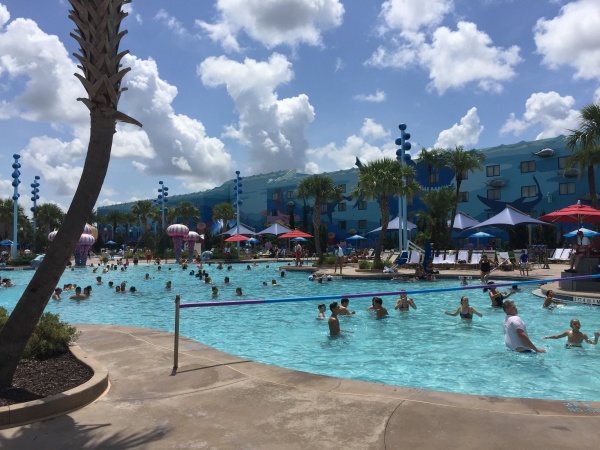 Sometimes I have trouble with this as well, but keep in mind that if you want to just relax for a bit, this is your vacation! There is nothing wrong with enjoying a resort if it will make you feel better, rather than being tired and then feeling cranky in a park. Your resort is your home while you are there; use it! 
Shopping
Sometimes looking for souvenirs or just window shopping can get pushed aside because you are trying to knock out as much as you can during the day. This is totally justified, for we always want to do as much as possible on our Disney vacations! During the nighttime spectaculars, that can be a perfect time to go and shop. Once the show is over, and a huge mass of people go to leave the park, they will be searching those stores for last minute souvenirs. Get to the stores BEFORE this happens. This way you can relax and shop with less of a crowd and then go do everything else you still want to do once the show is over and a large wave of people start to leave. No need to worry about fighting for last minute souvenirs! You can walk out of the park at your leisure. 
Park Hop
Is there, perhaps, something else you would like to do at another park at night? Perhaps there is another ride or restaurant that you would like to experience but it is in a different park than where you planned on being that day. Park hopping with a Park Hopper Pass to somewhere else in the evening can be a huge pro tip, just to experience as much as you possibly can during your vacation.
For example, my fiancé and I had spent all day at Disney's Hollywood Studios enjoying the park, but then that evening we hightailed it on over to Disney's Animal Kingdom to jump in line for Flight of Passage because he had not ridden it yet. We only waited an hour and a half, which for this ride, was nothing! Without the Park Hopper Pass, we would not have been able to do this.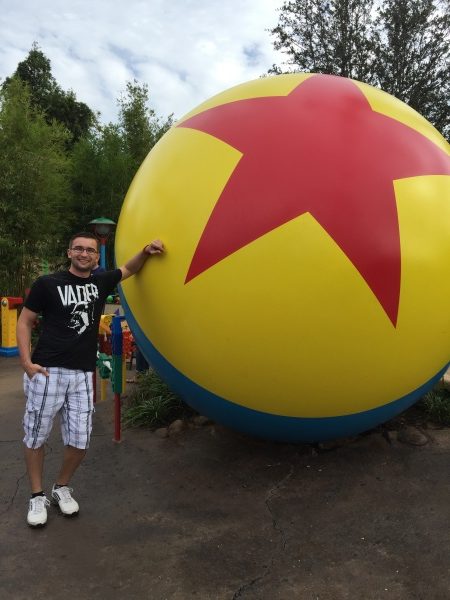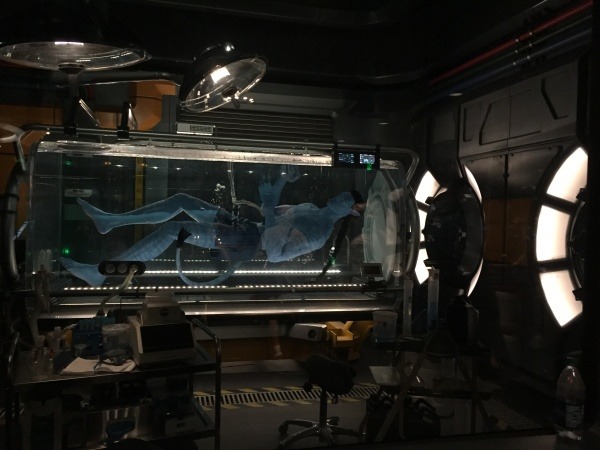 Watch Happily Ever After from a Resort
In the other parks, it is difficult to impossible to see a nighttime spectacular from anywhere other than in a crowd right in front of the show. However, for Magic Kingdom's Happily Ever After, there are various places you can watch and listen to it without having to even be in the park. The Contemporary Resort, the Grand Floridian Resort and Spa, the Polynesian Resort, and the Wilderness Lodge all pipe in the music from Happily Ever After for guests to watch if they are not in the park. Granted, depending on where you're at, you might only be able to view the show from a restaurant. However, most of the viewing areas are just a step outside the hotels.
My fiancé and I were able to view the fireworks from Geyser Point at the Wilderness Lodge right by the Seven Seas Lagoon. At the Polynesian, the beach is the prime spot for viewing and listening to them while enjoying a dole whip from Pineapple Lanai.  The fourth floor public balcony at the Contemporary Resort provides amazing views, and the Grand Floridian boat dock at the Grand Floridian Resort has a stellar view as well. 
What are some of your favorite things to do while the nighttime shows are taking place? Share yours in the comments below or on Facebook or Twitter!
Did you like this article? Make sure to share it with your friends! Check below for easy ways to share!
Want to visit the Walt Disney World Resort? Contact The Magic for Less Travel for more information and a free, no-obligation quote.