This post may contains affiliate links for your convenience. If you make a purchase after clicking a link we may earn a small commission but it won't cost you a penny more! Read our full disclosure policy here.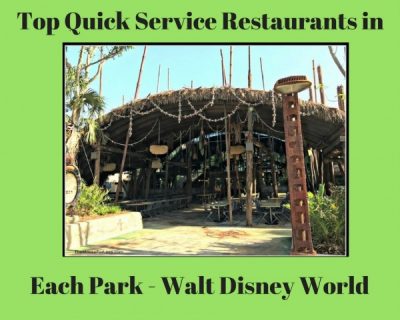 Satu'li Canteen in Animal Kingdom
Sometimes, when you're in a Walt Disney World park, the last thing you want to do is spend an hour or so enjoying a leisurely meal. You've got rides to get on, attractions to visit, shows to see! On days like these, all you want to do is grab some good, quick food and be on your way.
Many first timers to Walt Disney World assume that they're only going to find burgers and hot dogs at these quick service locations. Although you can definitely find those, that is not at all the entire scope of quick service here! Not only can you find freshly tossed salads, vegetarian options, hot and cold entrees, and world cuisine, but the locations in which you'll enjoy them will be much more interesting than your local fast food joint.
You've got many quick service options in each park, with some parks having more choices than others. Here are my choices for the best quick service locations in each park.
THE MAGIC KINGDOM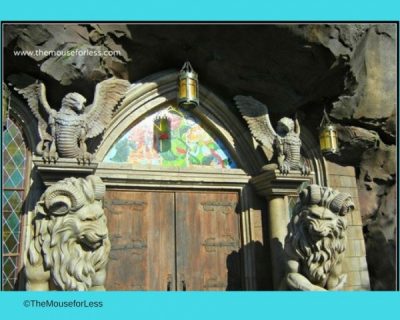 You might be confused about this. "Isn't Be Our Guest the fancy French restaurant that serves alcohol at dinner time?" Well, yes, but during breakfast and lunch, this gorgeous location transitions to a quick service location.
The biggest difference between this place and the other quick service locations in the Magic Kingdom is that you are encouraged to make a reservation! So if the thought of eating breakfast or lunch in the castle ballroom, the Beast's library, or the West Wing intrigue you, by all means, make the reservation!
The best thing I've eaten here is the quiche that is served at lunchtime, and the lemon cream puff for dessert. Eating here takes more effort than strolling up to an ordering counter at other fast food places, but it is so worth that effort!
EPCOT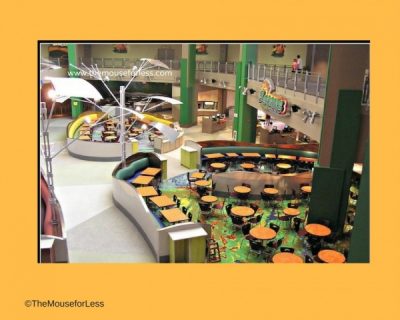 Of all the parks, this one has the best variety of counter service establishments, and this was the hardest decision for me to make. I am not discounting all those wonderful World Showcase quick service locations (hello, Les Halles Boulangerie-Patisserie!) but for quality of food and variety of options, it's hard to beat Sunshine Seasons.
Sunshine Seasons is located in The Land pavilion, and much of the produce used is actually grown onsite. Several stations that specialize in different sorts of cuisine are scattered throughout, giving this place the vibe of a farmer's market. My favorite entrée here is a delicious grilled salmon, which comes with cheesy grits, but I've always been able to substitute grilled veggies instead.
DISNEY'S HOLLYWOOD STUDIOS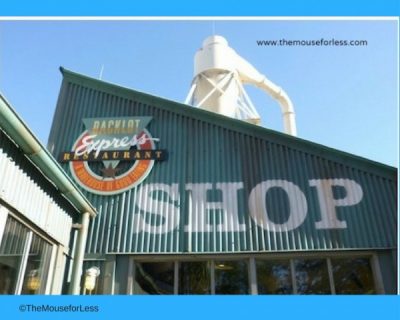 If choosing a counter service favorite in Epcot is difficult because of the quantity of quality establishments, the Studios has the opposite problem. Right now, with the construction of Star Wars: Galaxy's Edge and Toy Story Land, a good portion of the park is hidden behind construction walls. No doubt that once the construction is complete, we will have new counter service options. But for now, I'm going with the Backlot Express.
For one thing, you can find some really fun Star Wars themed food here. Chicken and waffles is good, but chicken and Darth Vader waffle? That's epic. Backlot is also one of the few places where you can eat in air conditioned comfort on a hot or rainy day. In fact, on our last visit, we were able to snag a table that gave us a partially obstructed view of the Jedi Training Academy outside!
DISNEY'S ANIMAL KINGDOM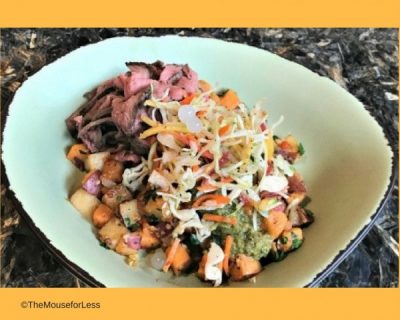 If you're going to Animal Kingdom, chances are you're going to be spending a lot of time in Pandora: the World of Avatar. The quick service location here is hard to beat.
For one thing, the atmosphere is terrific. Just as in the rest of Pandora, you'll feel immersed in the world of Avatar. As far as the food, well, if you ask me what extraterrestrial food tastes like, your guess is as good as mine. Disney has decided that it'll be wholesome, fresh, healthy, and exotic. If you read the menu, you'll see terms like Slow-Roasted, Wood-Grilled, Chili-Spice, Steamed, and Sustainable quite a bit. If this is the future of Disney quick service, I'm very happy.
What are your favorite quick service locations in each of the four Walt Disney World theme parks? Share them and why int the comments.
Did you like this article? Make sure to share it with your friends! Check below for easy ways to share!