This post may contains affiliate links for your convenience. If you make a purchase after clicking a link we may earn a small commission but it won't cost you a penny more! Read our full disclosure policy here.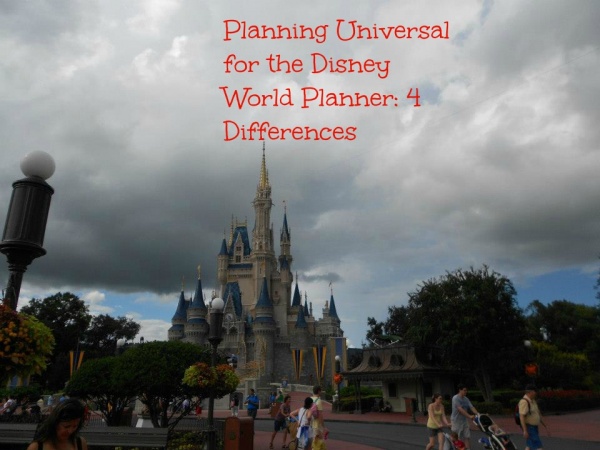 Planning a trip to Walt Disney World is a series of schedules and timelines that either excite or annoy the person planning the trip. Universal Orlando on the other hand can be much more go with the flow. There are some key difference in the planning stages that may make quite a difference.
Difference 1: Timeline
Most of the time you want to have plans for Disney World in place 180 or more days in advance. Park hours and Extra Magic Hours are released about 6 months in advance for Disney World and the most popular dining reservations fill up in days if not hours of opening at the 180 day mark.
In contrast, Universal typically doesn't release extended hours or early entry until closer (1-3 months) to the actual time frame and instead follows a predictable pattern. As a result the amount of pre-planning and need to lock in early is not there for Universal. In fact, with just 24 hours notice, other than hotel reservations, most plans at Universal can still be made.
Difference 2: Fast Pass/Express Pass
Disney World Fast Pass is free, but at Universal Express Pass requires staying at certain resorts or purchasing the service. As a result, you don't need to pre-select your top rides and can modify plans more quickly and easily. Also, Express Pass return lines tend to be shorter. On the downside, this means most guests will be waiting in the regular queues and may require more waiting in general.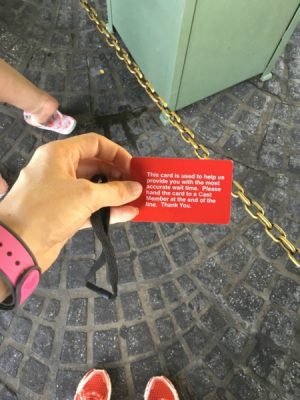 Difference 3: Early Entry/Extra Magic Hours
Like at Disney World, on-site guests at Universal can get into the park an hour early with their Early Park Admission perk. This privilege is also extended to select annual pass holders. Unlike Disney World's Extra Magic Hours, only the Wizarding World of Harry Potter section is open as opposed to most of the rides. Occasionally another attraction or two may be open, but clearly it is aimed at those fans seeking to do Harry Potter with limited crowds.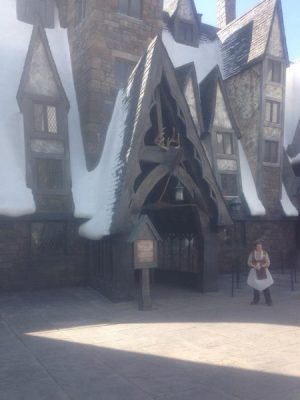 Difference 4: The Size
Walt Disney World is massive. Having run a full marathon around it, I can tell you every time I feel like I find a new part of property I didn't know existed. Universal is much smaller for better or for worse. Walking to the parks from your on-site or close by hotel is an option at Universal. And walking between the two parks is makes park hopping easier when there's a long line for the Hogwarts Express. At the same time, the smaller, more convenient size means with low crowds you can truly see everything in a few days.
Planning a trip to Universal Orlando can serve as a more relaxing vacation for the Disney World uber-planner and provide a fresh take. At the same time, when you're used to leaving home with everything scheduled it is a very different experience.
I hope I've encouraged some fellow Disney planners to consider a trip to the "Dark Side."
What are some of the differences you've noticed between Walt Disney World and Universal Orlando Resort when tackling the planning process? Share your suggestions and tips in the comments.
Did you like this article? Make sure to share it with your friends! Check below for easy ways to share!