This post may contains affiliate links for your convenience. If you make a purchase after clicking a link we may earn a small commission but it won't cost you a penny more! Read our full disclosure policy here.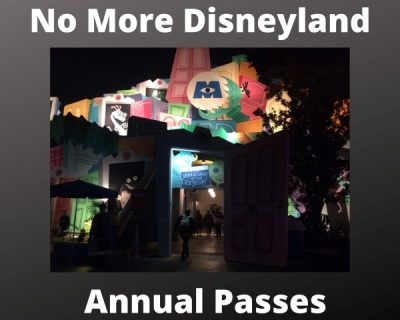 Monsters, Inc.: Mike and Sully to the Rescue!
Us Disneylanders have been having a rough time of it. Our beloved parks have not reopened, although Downtown Disney and the entrance area of California Adventure have been open to shoppers and diners. Recently, we got another blow. Disneyland Annual Passes are now a thing of the past. Disney has announced that a new membership program would be taking its place, but we don't have any details.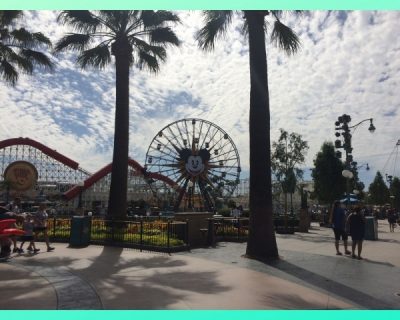 Pixar Pier, California Adventure
But here's what we do know: Annual passholders will be receiving refunds, but they can still use their AP discounts until a new membership program will be announced. In addition, they will receive a 30% discount on select merchandise throughout Downtown Disney and Buena Vista Street Monday through Friday until February 25, 2021. Does this mean that we'll have an announcement about the new membership program on that date? We simply don't know.

Speculation is rampant as to why this happened and what any new membership program will look like in the future. Disney has said that the new program will offer "choice, flexibility and value."


WHY DID THEY TAKE THIS STEP IN REGARDS TO DISNEYLAND ANNUAL PASSES?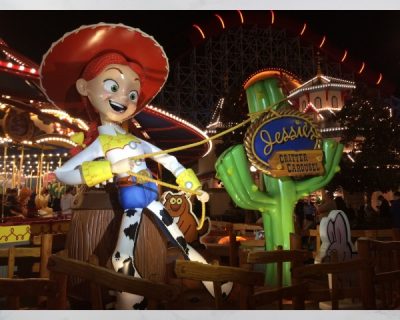 Jessie's Critter Carousel
Again, this is all speculation on my part based on the few facts that we do know. It is highly likely that when Disneyland reopens, the parks will be operating at limited capacity just as the Walt Disney World parks did when they reopened. And it is estimated that there are a million Disneyland Annual Passholders. You can imagine the logistical nightmare of trying to figure out how those passholders could get theme park reservations.

Also, Disney has made a big push over the last two decades to make Disneyland a vacation destination and not just a locals' park. They have three resort hotels, two theme parks, and an entertainment, shopping and dining district. To be profitable, Disney has to fill those hotels and keep guests eating as much as possible on property.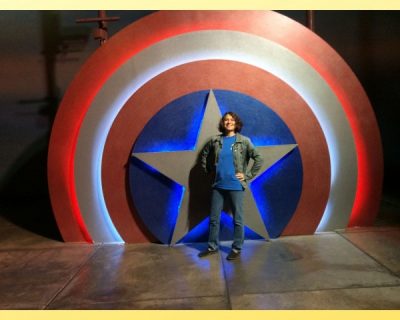 Captain America meet-and-greet area
Passholders do sometimes book hotel rooms. I can tell you that my family has done this multiple times. But they also breeze into the parks for the day (or even part of one) to visit their favorite attractions and then go back home. My speculation is that, by eliminating the current Annual Pass program, Disney is looking to entice more out-of-town guests to stay at the resort.


WHAT MIGHT A FUTURE MEMBERSHIP PROGRAM LOOK LIKE?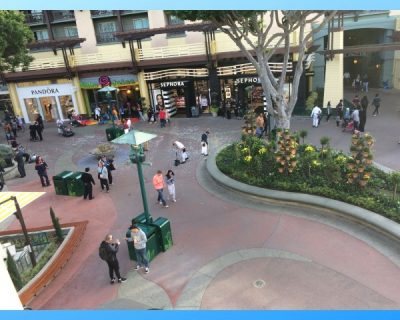 Downtown Disney, pre-pandemic
I'm going to keep saying this over and over: This is purely speculation. But there are some theories out there about what a new membership program could look like.

One is to create something similar to the old Southern California Select Annual Pass. My family had this pass and loved it, but it's not for everyone. This pass allowed us into the parks on 180 days, and all those days were days where attendance was traditionally low. In other words, weekdays during the school year. No Saturdays or Sundays, no Christmas Break, no summer, no Spring Break. For guests who are not tied down by a school schedule, this could be a great way to get into the parks where attendance is already low.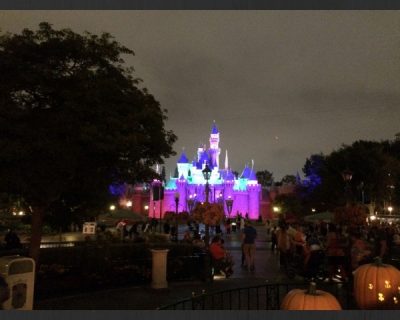 Sleeping Beauty Castle, Disneyland Park
It's also possible that Disney will create locals-only events much like the Moonlight Magic events for Disney Vacation Club members. Perhaps some sort of new membership program will allow Southern California residents exclusive access to the parks on certain evenings, or welcome them in to early soft-openings of new attractions.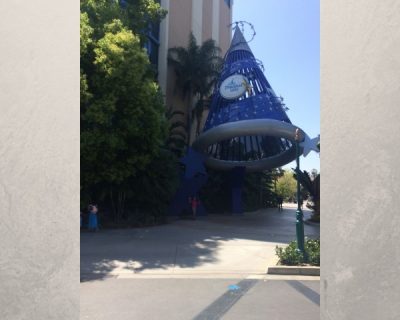 Disneyland Hotel
Disney might also bring back their "Pay for one day, get two" promotion for Southern California residents. This has the added benefit of encouraging locals to book hotel rooms. There will always be people who live close enough to Disneyland to drive to and from the parks each day. But the drive from Los Angeles (which has a huge population and many devoted Disneyland fans) to Disneyland is about 40 minutes in good traffic, and when you figure out when good traffic is, please let me know. So if you're a Los Angeles resident who wants to take advantage of a "Pay for one day, get two" offer, you might decide to splurge for a hotel so you only have to brave that round-trip once.
One thing we do know. Disney has announced that those Annual Passholders who were current are now Disneyland Resort Legacy Passholders. Find out what this entails here. 

There are still more questions and answers, and no one really knows what this new membership program will look like.  Until then, I'll be watching the news to see what Disney will offer its local fans. 
What are your thoughts about the future of Disneyland Annual Passes? Let us know in the comments or on Facebook or Twitter!
Did you like this article? Make sure to share it with your friends! Check below for easy ways to share!  
Want to visit a Disney Destination? Contact The Magic for Less Travel for more information and a free, no-obligation quote.