This post may contains affiliate links for your convenience. If you make a purchase after clicking a link we may earn a small commission but it won't cost you a penny more! Read our full disclosure policy here.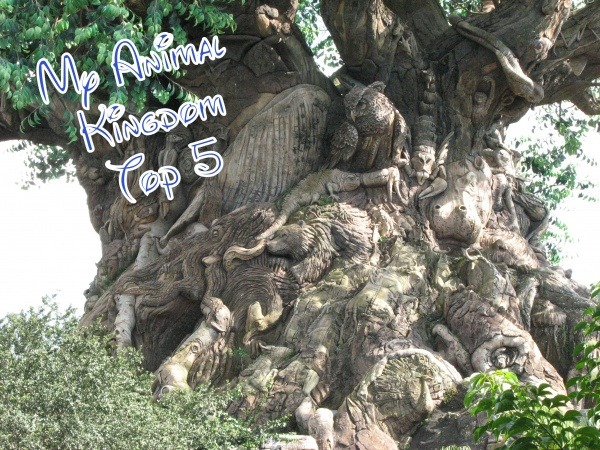 Editor's Note: This article was written prior to the parks closing due to COVID-19
Putting together my Disney's Animal Kingdom top five list is probably the hardest one out of all the parks. There is just so much that I adore about this park! I've never understood, even before Pandora opened, how people considered this walk with nature to be just a half-day park.
From the animals to the rides to the atmosphere, I love it all. However, I'm going to do my best to pare it down to just five things for my list.
Ok, deep breath … here we go!
Number 5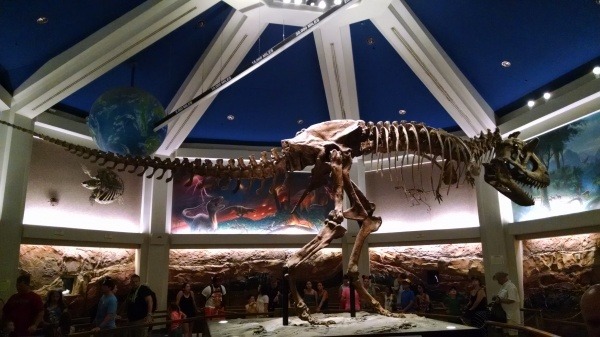 Dinosaur really isn't scary – ok, it's a little scary the first time you ride it – but it is chock full of cheeseball fun. This is one ride where I usually pay attention and watch the pre-show each time – it's just funny. And as Joe Rohde recently pointed out on his Animal Kingdom tour on Instagram, what do you think of that name? Dr. Grant Seeker! To this day, my husband's favorite Disney photo is from our honeymoon where I am screaming like a little girl at my first sight of the Carnotaurus. Since then, we've had lots of fun over the years posing for photos on the ride. Bored? Check! Screaming and pointing? Check! Gripping each other in mock terror? Check!
Number 4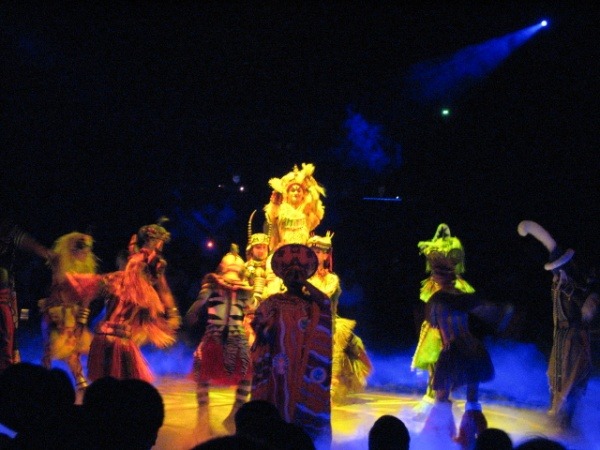 Festival of the Lion King is my favorite live show at Walt Disney World, hands down! This group of performers never gets it wrong. They are simply amazing. The movie was a staple in our house when my kids were little. (Secret confession – my 20-year-old daughter still watches it frequently.) The first time I saw this show, it just blew me away. All of the performers are amazing. I can't forget about the acrobatic antics of the Tumble Monkeys or the audience acting out the animal that goes with their seating section. Oh yeah, there are aerialists and a flame dancer, too. What's not to love about this breathtaking show that pays tribute to a Disney classic?
Number 3
I love both the Maharajah Jungle Trek (Tigers!) and the Gorilla Falls Exploration Trail. I feel since they are a similar type of experience (albeit with different animals), I am ok grouping them together on my Animal Kingdom top five list. While the Maharajah trail features animals one might encounter in Asia, the Gorilla Falls trail takes us deep into Africa.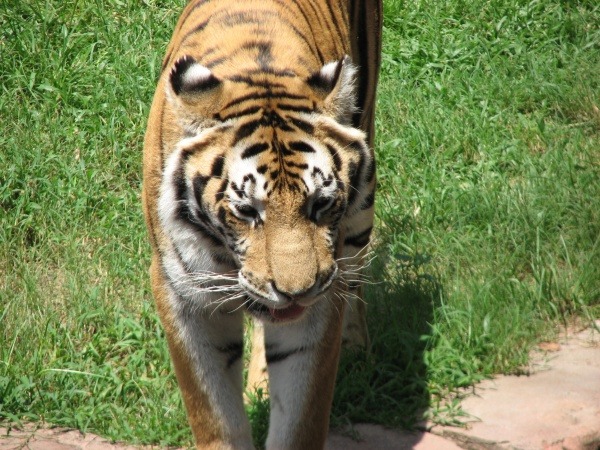 Both trails feature aviary sections where you can stop and watch the birds. In Asia, you have a chance to see tigers, while in Africa you can watch a gorilla family. Last August, my daughter and I were enthralled with the western lowland gorilla baby named Grace. She and her mother were literally right at the glass in one of the observation areas, and I have to say that Grace is absolutely adorable. I love that both of these trails are designed to make us slow down, heighten our senses and really take in what is around us.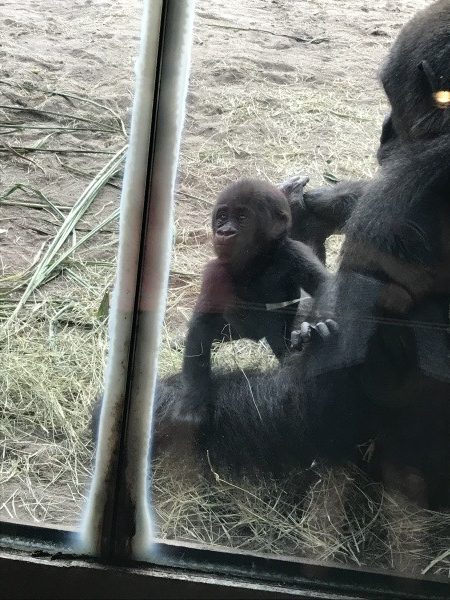 Number 2
I'm not afraid of that yeti! Expedition Everest – The Legend of the Forbidden Mountain is definitely on my must-ride list at Animal Kingdom. In fact, it's one of the rides where we aren't truly happy unless we ride it multiple times. I think my daughter and I rode it at least four times our last trip. I love all aspects of this ride. The queue is fascinating with all sorts of yeti information, stories, and artifacts to soak in. The coaster itself is just fun. It starts out gently and ends in a rush backwards through a cave and with a face-to-fact encounter with the yeti itself. It never fails to thrill me.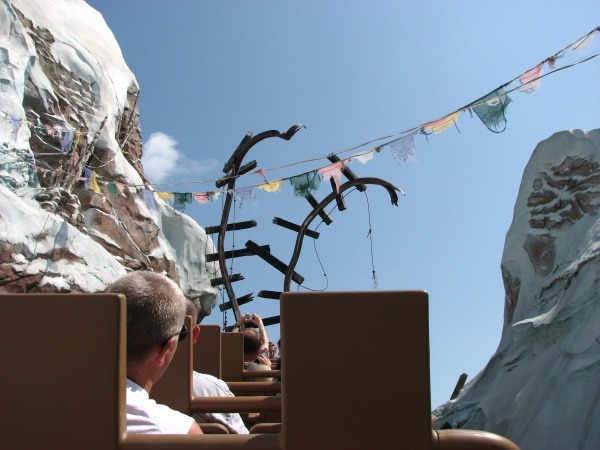 Number 1
Anyone that knows me at all is not surprised that Kilimanjaro Safari is my absolute favorite thing about Animal Kingdom. Actually, it's my favorite ride out of all four Walt Disney World parks, so it's a given that it would claim the top spot on my Animal Kingdom top five list. I am an animal nut and have been for my whole life. As evidence, our family also consists of three dogs, two cats, my daughter's cockatiel, countless fish, 55 chickens, and three ducks. So to have the opportunity to be in the presence of animals such as giraffes, rhinos, elephants, lions, hyenas, and so many other animals that I obviously would never see in my normal day-to-day life is simply breathtaking for me. Every trip, without fail, I take more pictures on the safari than I do of anything else. When I learn about everything Disney is doing for its animal conservation efforts, that just makes it even better.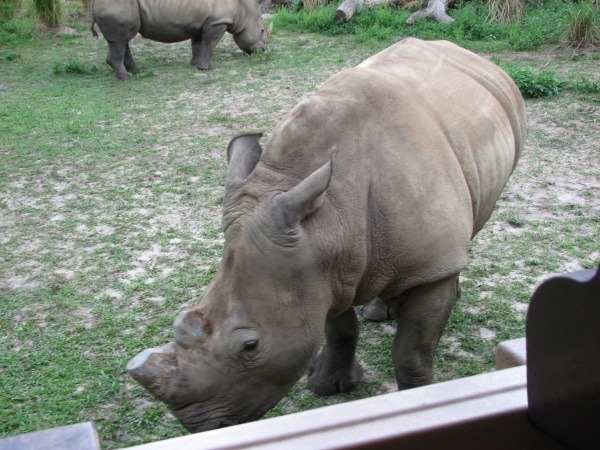 Well, there it is – my Disney's Animal Kingdom top five list. This is the only park where some food item doesn't make the list because there are just too many experiences I love more.
Now I'm curious. What things at Disney's Animal Kingdom would make your list? Share them in the comments or on Facebook or Twitter!
Did you like this article? Make sure to share it with your friends! Check below for easy ways to share!  
Want to visit a Disney Destination? Contact The Magic for Less Travel for more information and a free, no-obligation quote.