This post may contains affiliate links for your convenience. If you make a purchase after clicking a link we may earn a small commission but it won't cost you a penny more! Read our full disclosure policy here.
Morimoto Asia: Hip, cool, and delicious!
Disney Springs really has an exciting dining scene, but I must admit that right now my favorite is Morimoto Asia at The Landing. I simply like everything about it. The décor and ambiance is hip without being overkill, the service is super friendly, and the food is delicious and presented in a very refined way. The restaurant is huge but it isn't noisy. For me noise levels are important and the hippest and coolest restaurant doesn't cut it for me if I cannot have a conversation.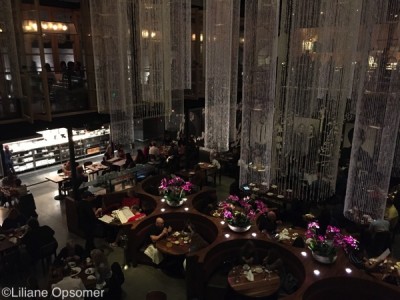 Morimoto Asia is split in small sections and each section offers different table settings. Tables come in all shapes and sizes and include high top seating and round tables with lazy Susans. In the downstairs main dining room my favorite tables are those in the booths. There is also bar and lounge seating where a full menu is available.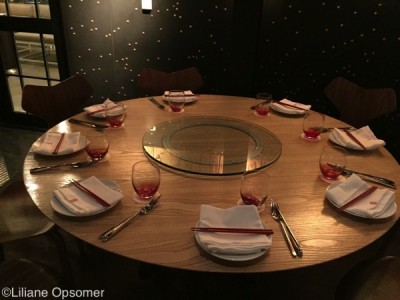 An entire wall encompasses a fascinating view on the kitchen complete with the marinated Peking ducks hanging on a rack.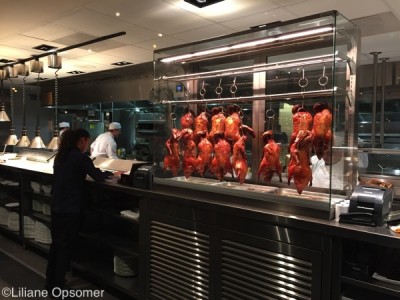 Cascading from the ceiling are 20-foot long crystal chandeliers.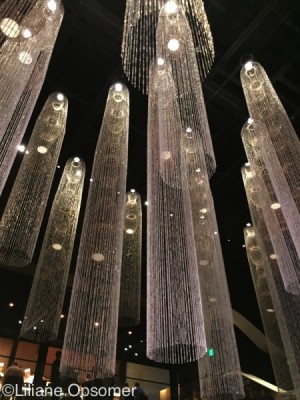 Dots of color come from lavish orchid arrangements that are balanced by black and white artwork.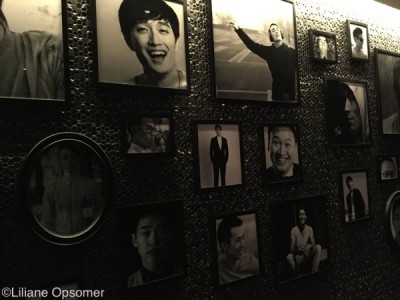 Upstairs is another lounge and bar area and the not to be missed Sushi bar that offers just 14 coveted seats.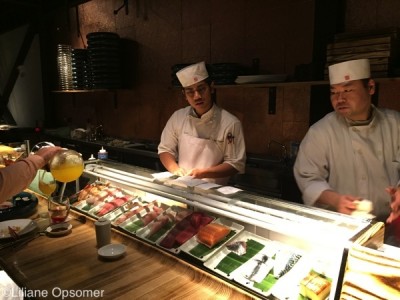 Also on the second floor, you can dine in what I can best describe as minimalist, yet very sophisticated, Japanese family dining rooms. I found them intriguing and they added a special touch to the overall décor of the restaurant.
Talking about décor, do check out the bathrooms! They are not as fancy as Morimoto's New York but I really loved the use of black and white photography.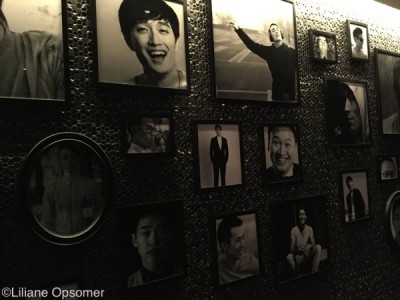 Let's talk food: Morimoto Asia delivers
I started the meal with a portion of edamame with sea salt ($6) followed by the Toro Tartare ($15). The raw tuna was served in a small bowl with a light soy broth and topped with crispy shallots. Both impressed me by their perfect taste and seasoning.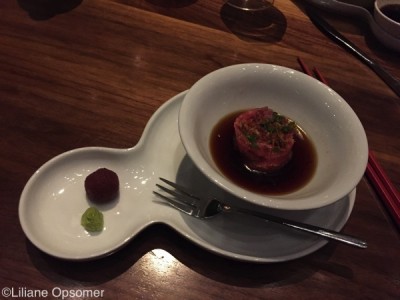 Less exciting was my second starter. The chicken Shumai ($10), presented in a bamboo steamer basket, were prepared with, well, chicken and mushrooms. The dumplings were good, but not special, and I would not order them again.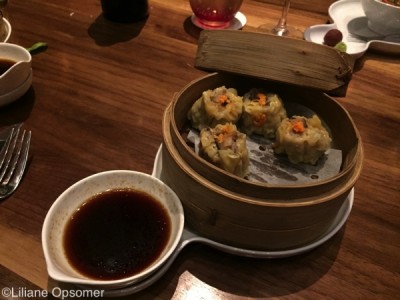 What I definitively would order again was my entree. The Morimoto Peking Duck ($27 per person with a minimum order of two guests) was cooked to perfection, served with two dipping sauces (hoisin miso and apricot sweet chili) and soft, thin flour tortillas. The meat was tender, the skin crispy, and the portion very generous. The dish is very rich and we had plenty of leftovers. As a matter of fact the restaurant's signature dish was the reason why I had to abandon all hopes for desert!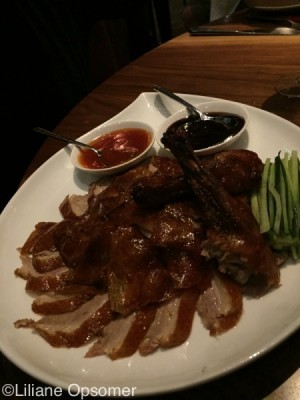 It would have been unfair to order, and rate a desert, without at least being hungry. Not a bad excuse for returning soon, don't you think?
Iron Chef Masaharu Morimoto's take on dishes from Japan, China, South Korea, and Thailand offers something for every palate. The pan-Asian menu is inventive, well presented, and reasonably priced considering the upscale setting. Morimoto Asia is open for lunch and dinner. Advance reservations are recommended call (407) WDW-DINE or (407) 939-3463.
Have you tried Morimoto Asia yet? What were your thoughts? Share in the comments!