This post may contains affiliate links for your convenience. If you make a purchase after clicking a link we may earn a small commission but it won't cost you a penny more! Read our full disclosure policy here.

The Parkeology Challenge
In 2013 two crazy guys named Shane and Ted decided to try and ride every single ride at Walt Disney World. They were able to ride 45 out of 47, and while most would consider that a great accomplishment, they were determined to complete all 47. In 2014 they were able to ride all 47 rides in one normal park operating day.
They established a very strict set of rules; you may use Extra Magic Hours but not Early Morning Magic; no Halloween or Christmas Parties, no AP or DVC events, you can not ask for extra help from Cast Members or any outside help, plus many other rules. The most important thing is you must tweet all of your FastPasses and photos of every ride as you ride them. They define rides as any attraction that moves. Shows like the Hall of Presidents  do not count because you do not move. However Carousel of Progress does count because the theater rotates. They called it The Parkeology Challenge.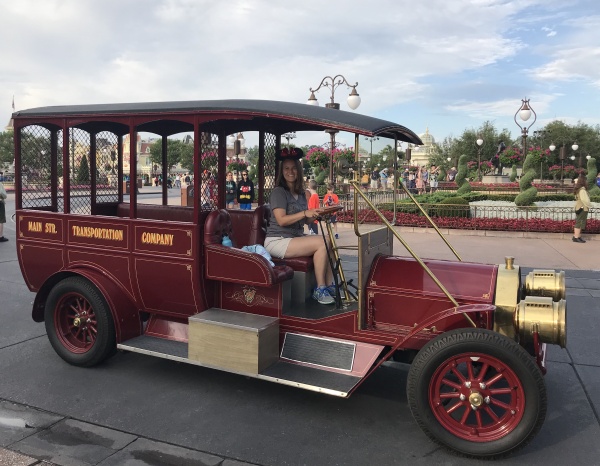 The Main Street Vehicles only run for a very short time in the morning. They can be very hard to find! 
Extended Refurbishment that Broke Hearts
Over the summer there was a large group of people that were looking forward to trying this challenge after Toy Story Land opened. It would be the first time that people could attempt to ride 49 rides in one operating day. Then…Walt Disney World extended the Liberty Belle Riverboat refurbishment. This meant that the attempts would be considered failed attempts.
#GiveKidsTheRides
A couple of the hopeful challengers decided to continue with the attempts but turn them into a huge fundraiser for Give Kids the World. They named it #GiveKidsTheRides. A couple of amazing people sponsored the attempts with pledges of $0.48 – $1 per completed ride. One of the sponsors also pledged $100 for completing the challenge. Others jumped in with similar pledges or mini challenges to complete during the individual runs. Such challenges included riding Peter Pan without a FastPass, spinning on the tea cups and proving that you stayed awake during Walt Disney's Carousel of Progress.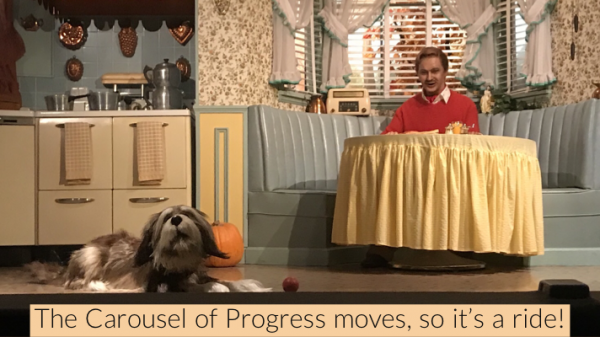 On July 25tha huge group of almost 20 challengers lined up at the tapstiles at Disney's Hollywood Studios to try and raise a bunch of money for Give Kids the World. Sadly, no one was able to complete that day but thousands of dollars were raised for GKTW. Through out the rest of the summer many more attempts were made and 13 people completed the challenge. Over $30,000 was raised by this challenge over the summer!
Every Ride Challenge
A spin off of the Parkeology Challenge was created to continue to raise money for Give Kids the World. The Every Ride Challenge has different options for people that want to attempt with their kids or don't want to ride "kiddie rides" but they follow the same general rules. Several of the challengers from the summer are going to attempt the challenge again on December 5th, have a volunteer day at the village on the 6th, and participate in the Challenge for Hope 5K at Give Kids the World Village.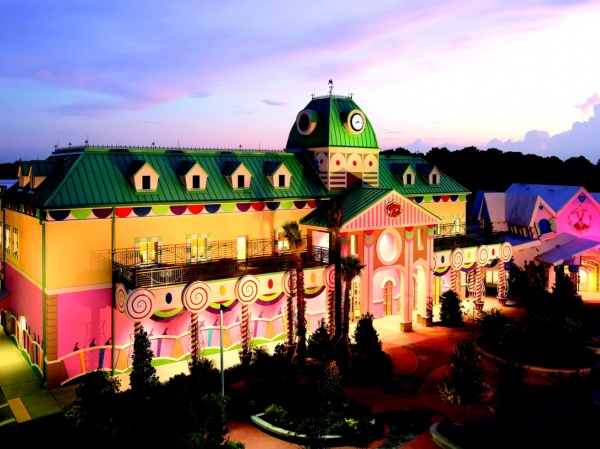 Towne Hall at Give Kids The World Village – picture provided by GKTW
My Turn
I really wanted to join these people, but it just didn't work with my family's schedule. So I'm attempting the challenge on November 19th. The hours are a little longer than a normal day and I am hoping to raise a lot of money for Give Kids the World as well as attempt something very fun and difficult. Follow along on Twitter to help cheer me on! You can even add a pledge or mini challenge to encourage me to continue when I just feel like giving up. To support the Village and my challenge you always donate at: support.gktw.org/goto/DisneyBerg
Are you crazy enough to try the Parkeology or Every Ride Challenge? Share in the comments or on Facebook or Twitter.!
Did you like this article? Make sure to share it with your friends! Check below for easy ways to share!
Want to visit Walt Disney World? Contact The Magic for Less Travel for more information and a free, no-obligation quote.