This post may contains affiliate links for your convenience. If you make a purchase after clicking a link we may earn a small commission but it won't cost you a penny more! Read our full disclosure policy here.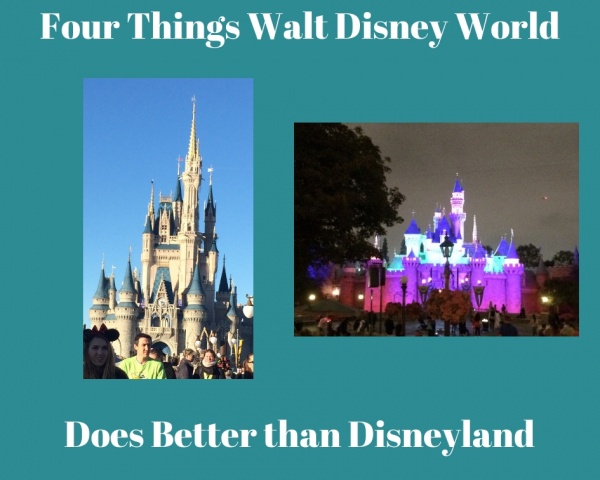 Both are wonderful, but in these four cases, Walt Disney World does a better job
You all know how much I love both Disneyland and Walt Disney World. When friends ask me which is my favorite, I tell them that this question is impossible to answer. Both of these places are happy, magical, and wonderful places to spend with family. Asking a Disney fan which is better is like asking a mother of two which of her children she loves more.
Having said that, there are certain things that Disneyland does better than Walt Disney World, and I'll do a post about that in the future. But today, I want to list four things that Walt Disney World definitely does better than Disneyland. (Disneyland, I still love you. I promise.)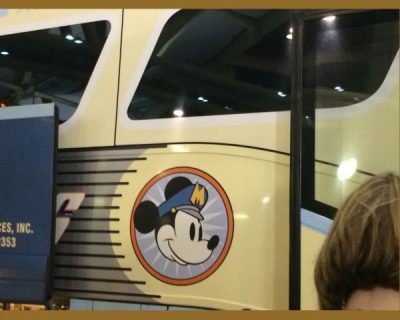 If you are flying into Orlando International Airport (MCO) and staying at a Walt Disney World owned and operated resort, there is a special perk waiting for you. With a little advance planning (namely, telling Disney or your travel agent your flight number) you can disembark from your plane and go directly to a complimentary shuttle to take you to your resort. Your luggage will be collected and sent to your resort automatically.
While on board, you can watch videos about Walt Disney World and relax instead of trying to fight traffic. On the day you leave Walt Disney World, the same thing happens in reverse. You check in your luggage at your resort and then board a complimentary shuttle back to the airport.
At Disneyland, this option is simply not available. If you fly into Los Angeles International, Burbank, John Wayne, or Long Beach airports, you will have to pay for a service to take you to your hotel, whether that hotel is owned and operated by Disney or not. And you'll be responsible for getting your own luggage from the airport to that bus.
THE RESORT HOTELS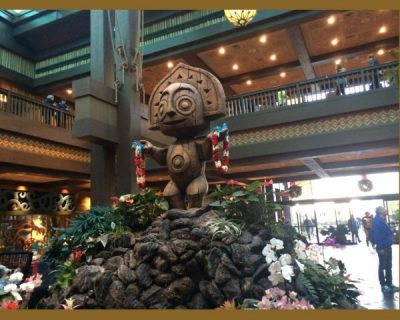 When Walt Disney first built Disneyland, he did not have the budget to build any hotels. He instead partnered up with an outside company to build the Disneyland Hotel. Later, the Disney company purchased this hotel, along with another hotel which would be renamed the Paradise Pier Hotel. Both hotels were given facelifts to try to inject as much Disney magic into what were basically standard high rise hotels.
The West Coast eventually did get a Disney designed hotel, the Grand Californian, and the architecture and design of this hotel are stunning. But the other two hotels, although clear, decorated with Disney designs everywhere, and staffed by super friendly Cast Members, are rather uninspired in their architecture.
On top of that, all three of these hotels would fall in the Deluxe category as far as pricing is concerns. If you want to stay on-property at Disneyland, you'll be shelling out a lot of money.
Compare this to Walt Disney World. Disney owned-and-operated resort hotels were always part of the plan here. In the beginning, only Deluxe hotels were available here. But as time went on, Disney added a campground, Moderate hotels, and most recently, Value hotels. They were able to do this because they had the luxury of space. Even the least expensive of these resorts have been designed by Disney from the ground up. Because of this, you can never look at the exterior of a Walt Disney World hotel and mistake it for a Day's Inn.
THE CASTLE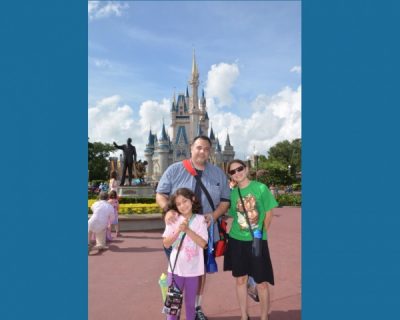 Look, I love Disneyland Park. Don't get me wrong. I'm not trying to start a East Coast/West Coast thing here. But Sleeping Beauty Castle is nowhere near as beautiful as Cinderella Castle in the Magic Kingdom.
Cinderella Castle takes my breath away. Whether I'm seeing it gleam in the bright sunlight from within the park, or lit up by bursts of fireworks from the Magic Kingdom area resort hotels, that Castle is iconic. Sleeping Beauty Castle? Well, it's cute.
MAGICBANDS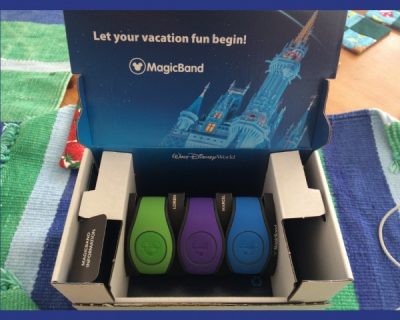 I will admit it: I LOVE MagicBands. I realize that many aspects of the My Magic + system wouldn't work at Disneyland. We have a huge local population here, and many people make spur of the moment decisions to go to Disneyland every day. These people would be seriously annoyed if they got to Disneyland and couldn't ride anything without a huge wait because all the FastPasses were gone sixty days ago.
It also probably wouldn't be economical for Disneyland to give MagicBands to their guests staying onsite. The number of people who stay onsite at Disneyland is a small fraction of the number of people who stay onsite at Walt Disney World. And locals who are simply driving to Disneyland for a day probably wouldn't be too keen to shell out extra money to have a Magic Band instead of a ticket.
But I absolutely love the convenience of the MagicBands! No keeping track of where your ticket is. No worrying about running out of cash in the parks. No fishing out your room key at the hotel. No rummaging through your purse to pull out a credit card to pay for lunch.
Before MagicBands came around, I once lost my Key to the World card and my driver's license in Animal Kingdom. And at Disneyland, a teenager once tapped me on the shoulder and handed me a twenty dollar bill that I dropped when I took out my park ticket so I could get a FastPass. I have never once lost or dropped anything like that when I used a Magic Band!
So, that's my list of what makes the Walt Disney World Resort better than Disneyland. What's one thing you would add to the list? Let us know in the comments, or on Facebook or Twitter!
Did you like this article? Make sure to share it with your friends! Check below for easy ways to share!
Want to visit Disneyland Resort? Contact The Magic for Less Travel for more information and a free, no-obligation quote.

Incoming search terms:
sleep Grand Floridian Resort & spa Cinderella Castle