This post may contains affiliate links for your convenience. If you make a purchase after clicking a link we may earn a small commission but it won't cost you a penny more! Read our full disclosure policy here.
One of the most "common" theme park food option is the hamburger.  It's such a typical choice, much like hot dogs, pizza, and chicken nuggets are.  Many places in each of the four parks, as well as at the resorts offer up burgers in many different locations because people really love that juicy slab of beef, gooey cheese, delectable pickle, crisp lettuce, and tart tomatoes found atop a soft bun.
The good news is that over the past few years, Disney has brought out a delightful number of new additions in the burger category, creating quite a few unique combinations that are perfect for those in the mood for this treat.  Of course, being me, I can't just tell you which is the best burger and be done with it.  No way.  I have, instead, created a list of different topics and where you can find each of these incredible burger options, depending on your tastes.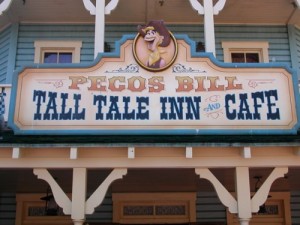 Best Fixins: 
Pecos Bills Tall Tale Cafe, which can be found at the Magic Kingdom in Frontierland is THE PLACE to go if you want to create your own burger your way.  Guests can start with their choice of burger, including a 1/3 lb Angus Cheeseburger, 1/3 lb Deluxe Angus Cheeseburger, topped with bacon, onion rings, and BBQ sauce, or a Vegetable Burger.  (Among quite a few other delicious options, mind you.)  But the key to this restaurant and what helps to make their burgers so amazing is their incredible topping bar that offers up a variety of choices.  These include, peppers, pickles, salsa, sauteed mushrooms, shredded cheese, shredded lettuce, tomatoes, ketchup, mustard, mayo, and cheddar cheese sauce.  Pile up as much as you want on that burger, grab a fork and a knife (you'll need them) and dig in.  It's all good!
Menu: https://www.themouseforless.com/walt-disney-world/dining/menus/pecos-bill-menu/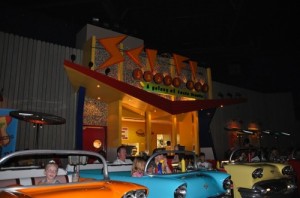 More Than A Full Meal Burger:
SciFi Dine In, found in Disney's Hollywood Studios, is not really known for having the best food.  It's well known for it's atmosphere, sure…I mean, how cool is it to watch B-Monster movies in a drive in setting?  However, over the past few years, Disney has known about the restaurant's less than stellar food choices, so they've started changing up the menu a bit.  With that change, they added, to me, what is probably one of the most unique burgers around.  It's certainly two meals in one…and it's known as the The All American Picnic Burger.  Here, guests are served up a flame-broiled Angus burger patty which is then topped with grilled hot dog, sauerkraut, and sautéed onions topped by ketchup, mustard, and a pickle spear.  Holy wow!  That is a LOT of food and a very large burger, when all is said and done.
Menu:  https://www.themouseforless.com/walt-disney-world/dining/menus/scifi-dine-in-menu/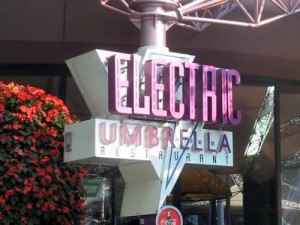 Best Use Of Cheese:
Cheese really helps to make a burger.  It is the perfect accompaniment.  Over at Electric Umbrella at Epcot, they have recently added the best idea to include cheese on a burger yet.  The Mac and Cheese Burger.  Here, guests are served a 1/3 Angus burger which is then topped baked macaroni & cheese, then on top of that they add bacon, and then EVEN MORE cheese, with a slice of cheddar.  This burger is truly a cheese lovers delight.
Menu: https://www.themouseforless.com/walt-disney-world/dining/menus/electric-umbrella-menu/
Best Underrated Burger:
Many people skip right on past The Plaza Restaurant, found on Main Street USA.  Here, they serve up a ton of delicious sandwiches, as well as great ice cream options, but one of the best things that no one seems to talk about is their burger.  Guests will find an Angus chuck cheeseburger that is served on a kaiser roll with lettuce, tomato, and onion. Guests will then be able to choose from the following toppings: cheddar, american cheese, bacon, grilled mushrooms, or grilled onions.  The best part, is that this table service restaurant doesn't cost a whole lot more than a counter service location does…and you get a much better experience.  Such a simple burger with great taste…stop passing up The Plaza Restaurant.  Head there on your next visit.
Menu:  https://www.themouseforless.com/walt-disney-world/dining/menus/plaza-restaurant-menu/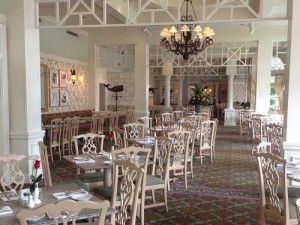 Most Unique Burger:
Looking for something a little different?  Head to another option that very well could have been on my Underrated list…and that's the Grand Floridian Cafe at Disney's Grand Floridian Resort.  This restaurant offers quite a few different options, from salads, to soups, to sandwiches.  And one sandwich that stands out is their Grand Floridian Burger.  It starts with an Angus chuck burger, but then gets very interesting.   On top, they add butter-poached lobster, red onion marmalade, crispy prosciutto, and arugula all served on a brioche bun.  It's a bit expensive, thanks to the lobster, but holy cow…this isn't your typical burger!
Menu:  https://www.themouseforless.com/walt-disney-world/dining/menus/grand-floridian-cafe-menu/
Best Resort Food Court Burger:
Landscape of Flavors at Disney's Art of Animation takes food court dining to a whole new level and that includes their burgers too.  Here, there is not one, not two, not three, but six different options for dining on a burger.  Want a custom option, try the custom burger:  a 1/3 lb Angus burger with choice of cheese (American, cheddar, monterey jack, pepper jack, or queso fresco) and toppings (iceberg lettuce, fried green tomato, vine-ripened tomato, sweet onions, celery relish, bacon, pickles, chipotle BBQ sauce, or cajun remoulade) on a multi-grain kaiser bun.  They also have a bacon cheeseburger, which is a 1/3 lb Angus burger, bacon, and cheese.  A third option is the chicken burger:  a ground chicken burger topped with queso fresco and black bean relish.  Or choose the house-made vegetable burger,which is topped with pepper jack, fried green tomato, and lettuce.  There's also the surf and surf burger, which is a crab cake topped with popcorn shrimp, tomato, lettuce and cajun remoulade.  Your final choice is the pastrami cheeseburger, which is then topped with pepper jack cheese, tomato, lettuce, and chipotle BBQ sauce.  If you can't find a burger you want here…you aren't in the mood for a burger.
Menu: https://www.themouseforless.com/walt-disney-world/dining/menus/landscape-of-flavors-menu/
Best Resort Table Service Burger:
One of my favorite restaurants made this list with their different burger…and that would be Kona Cafe, found at the Polynesian Resort.  This burger is only available during lunch, but that's ok…take a mid afternoon break to pop over to the resort and get out of the heat for a bit, because you want to try this burger. Here, guests can dine on the Kona Surf and Turf Burger Deluxe, which is a grilled Angus chuck burger that is then topped with spicy fried shrimp, and brie, with black garlic aioli on the side.  This is certainly not a theme park burger.
Menu:  https://www.themouseforless.com/walt-disney-world/dining/menus/kona-cafe-menu/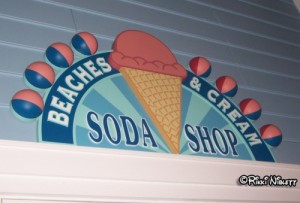 Best Burger Overall:
Looking for just a great burger…no fluff necessary…just meaty deliciousness.   Then look no further than Beaches and Cream, found at Disney's Beach Club Resort.  This shop serves up just a juicy angus beef burger which is topped with
cheddar cheese, and is served with lettuce and tomato all on a fresh-baked bun.  This is, bar none, the best burger on property and I have to have one almost every trip.  It is simple and what a good burger should be.  Plus…after I've eaten my meal, I can indulge in a No Way Jose…can't get better than that.
Menu: https://www.themouseforless.com/walt-disney-world/dining/menus/beaches-and-cream-menu/
So, that's my list of where you can find some of the best burgers on property.  Did I miss one that you think should be on the list though?  Let me know where it is!